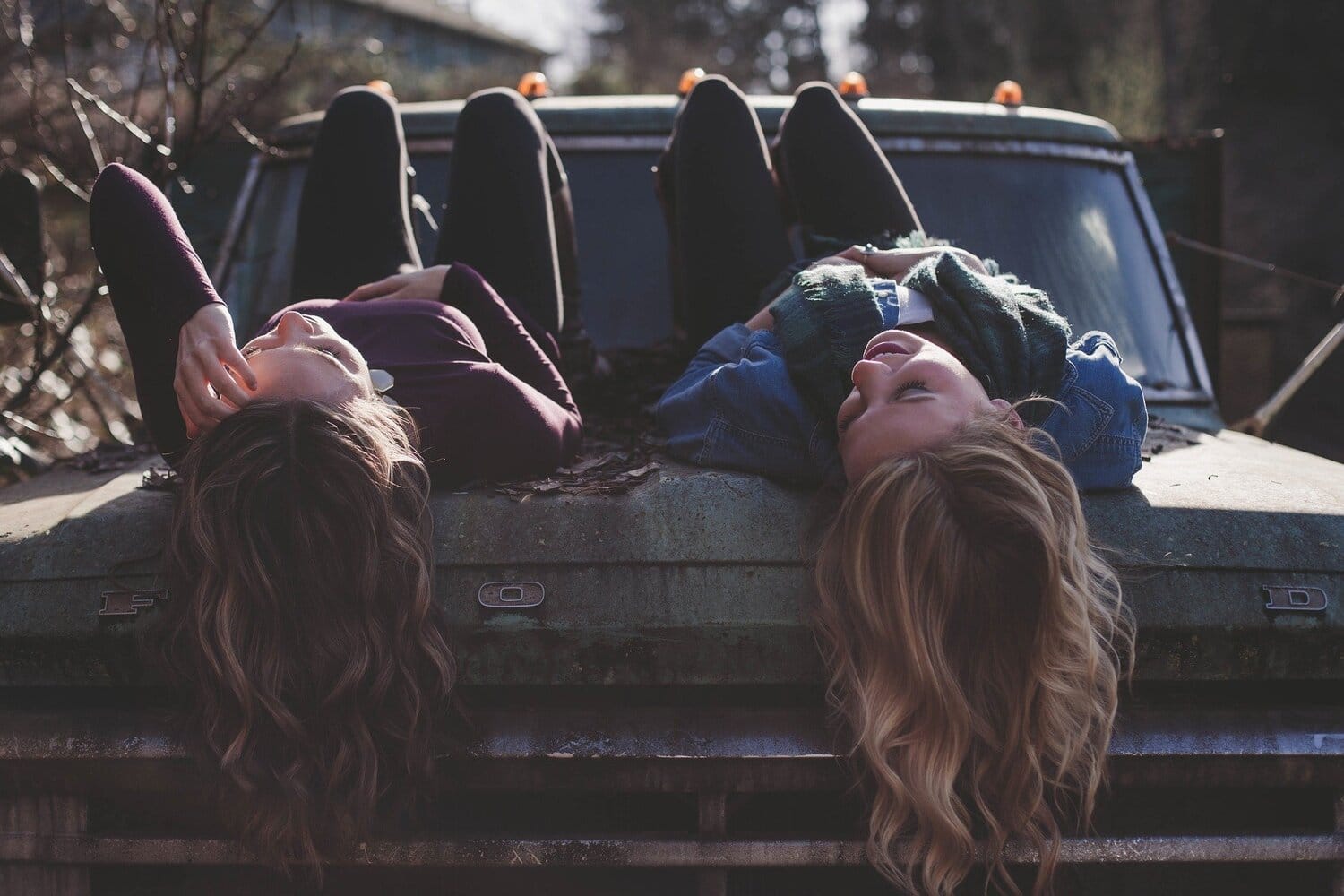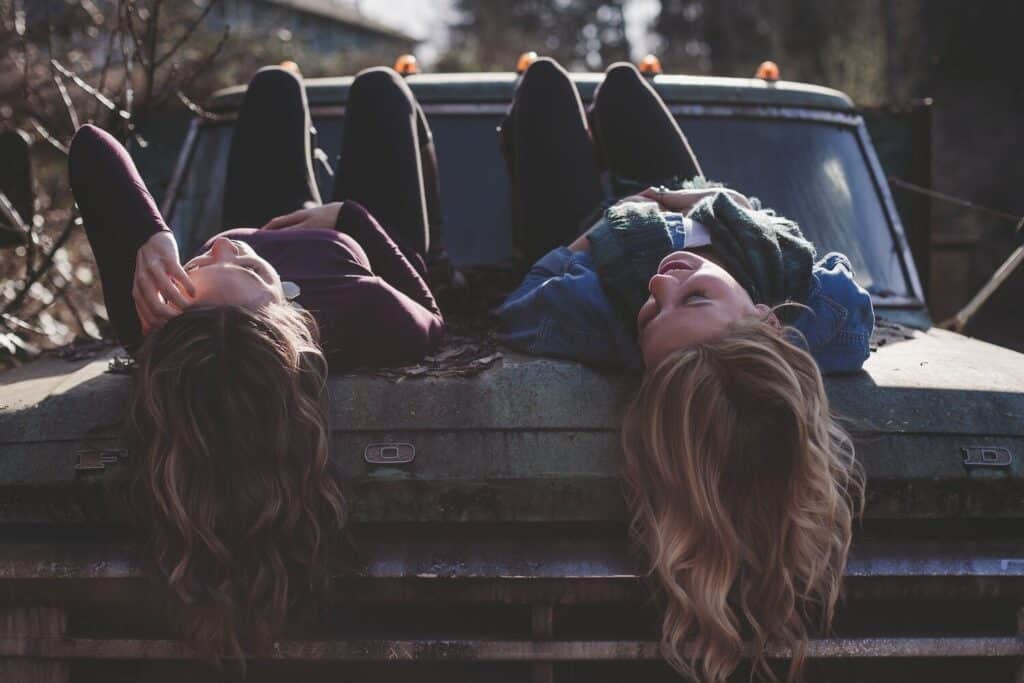 Digital Nomad Friends (Or how to make friends as a digital nomad)
Making friends as a digital nomad can be a hard thing.
I left my desk job almost ten years ago and I have not gone back to an office since.
In September 2012 I left the company I had been at for 12 years. I also left my husband. I wanted to venture into unknown territory and I chose South America as my destination.
I started in California and then headed into Mexico across the "wall" on foot, into Tijuana. It was exciting standing in the heat alongside Mexican citizens and the American armed guards, waiting to walk into Mexico.
Once there I started by staying in fancy hotels and using taxis and flights to get around. After a month of this not only was I feeling lonely but I was also going broke.
That's when I realised I had to make some friends to travel with or at least join a group. I discovered by using google, there were tours around Mexico and I chose the Imaginative traveller tour group. They arrange a three week tour from Mexico to Belize to Guatemala, and it is an amazing way to travel. Our small group of ten people were sharing a tour guide and transport. We bonded fast since the itinerary was mapped out for us and we were together day and night.
In the day we saw incredible things and by night we could have fun in the towns we visited, having safety in numbers.
After a life changing journey we parted ways in Antigua, Guatemala. This is a perfect town for a digital nomad, with lots of nice bars and coffee shops run by locals to go to and many travellers passing through.
I had a friend from London meeting me in Panama so I couldn't linger too long and I met her and continued to travel through Panama to Columbia. In Columbia I met friends Elaine and Dave, also Digital Nomads from London, before eventually ending up in Brazil.
Some months had passed by now so it was time to get some money in. I stopped moving and decided to work remotely from Brazil. I didn't want to go to a hotel again, knowing it was lonely, and I still wanted to meet new people. Since I was in my forties I was embarrassed to go to a hostel. But a friend of mine who worked in the travel industry assured me that in Brazil people of all age groups stay there. I went to a hostel in Praia do forte https://www.praiadofortehostel.com.br/pt-br/ and was determined to leave if I was the only person over twenty years old staying there.
When I arrived however I could see that the age group was diverse with everything from a sixty year old french couple, some guests from Argentina in their thirties, and some from
 Switzerland who were under 18.
This place became my perfect home away from home. It was £10 a night including a magnificent breakfast of eggs, bread, all sorts of cheese and fruit and a strong Brazilian coffee every morning, which if you know coffee, is the best in the world ( no arguments here please
).
I never felt looked down on for being in a dormitory room at my age and made friends there very quickly that I am still in touch with today.
So, how to make friends as a digital nomad?
One of the best things that I came to appreciate after checking out the area is that the hostel had good internet – something that is hard to find in Brazil – and which I often struggled with. Since being a journalist by trade, it's especially important to have clear phone connections on Skype and Whatsapp.
The hostel had ten hammocks in a central courtyard. I spent three months swinging in them while writing emails and getting work done. Once this was accomplished I would walk to the beach in the late afternoon after the sun had calmed down to enjoy a swim and an evening cocktail.
The hostel also had a business centre with computers and printers that I could use occasionally and eventually I became good friends with the Brazilian receptionist that worked there. Although I was unaware of it at the time, this was the official start of my Digital nomad decade. I found a financial reporting job that was online and remote working so it was easy to live and work from
anywhere – that also meant I could afford a nice lifestyle on the way.
Once you start travelling you realise that making friends along the way makes all the difference to how you experience a place.
Brazil is a country where people are super friendly to foreigners so it's not hard to meet people but in other places it could be harder.
In Europe where I often found myself alone, I would use other social media sites to find new friends. A couple of years after being in Brazil I was on the way to a writing course in Greece and had an overnight in Athens. I was bored and it was a lovely afternoon so I opened my social media sites. In half an hour I had several nice looking Greek men asking to take me out that same night. I ended up with one date that took me to the acropolis. He turned into a romance that inspired me to return to Greece and stay there a couple months later.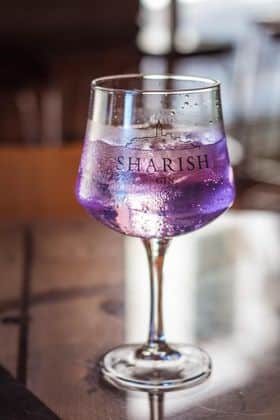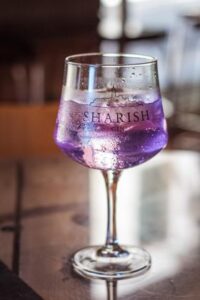 Later I would go to Malta to visit former digital nomads, Elaine and Dave, where they now live and own a Spanish restaurant, La Vida. We reminisced about our times in Columbia over some of their signature cocktails involving spicy Portuguese gin and tonics. La Vida has become a centre for expats to hang out, with digital nomads often frequenting their restaurant. I met many new friends there on the porch of La Vida from all over the world, who work mostly in online gaming or hospitality.
Moving forward to today I now have a baby daughter and last year I lived in Portugal. I didn't know anyone there so for the first time ever I searched Facebook for groups and made new friends through mother's and Expatriate groups that I found there. On YouTube I found very useful videos by Josh and Kalie at ExpatsEverywhere which answered a lot of my questions about living in Portugal.
I find the Digital Nomad lifestyle is very nice when having a young baby as one can work at home and around your babies schedule. I am still committed to travelling and working remotely at least until she has to go to school.
It's helpful though to also have a base you can call home. For me that's London. This month I got back to my apartment rented out all these months, got my things out of storage and decided to take some time out being at "home". I decided to continue my wandering but to keep it within the confines of the massive expanse of London.
Since we have all just started coming out of lockdown I find people are very receptive to talking right now. I end up talking to people at bus stops, to my Uber drivers, to people on the park bench's in the play grounds. I made a new friend recently at the Tate when we discussed the Rodin statute in the lobby, with our babies in prams peaking out at each other.
I recently discovered a wonderful restaurant in Blackheath called Tziganos (https://booking.tziganos.uk/en/orders/new ) In the lock down they built an entire new floor with outside dining, to accommodate social distancing and Corona regulations. Its a sunny spot to enjoy working from the second floor terrace. Being a regular now I made friends with the staff and will sometimes share a drink with the owner. He tells me he got through lockdown by serving pizza and watermelon cocktails through his front windows that look onto Blackheath high street. Ultimately he has one of most positive stories of creative reinvention and innovation I have heard about in these difficult
times.
Making friends as a nomad part 2
Now that we seem to have gotten through the worst of the pandemic, I
believe it's time for digital nomads to dust off travel shoes and get out there again.
The best tool to make friends that are perhaps on the same page as you and to ressocialize after so much isolation for me still remains the internet. The internet is central to every need of the digital nomad, from work online, to finding friends, romance, groups, accommodation, local travel information, tours or restaurants. The first basic need is to find a charming local coffee shops with good wifi, because we know it all revolves around one thing, the internet super highway. Once you are there social media such as meet up groups, and local volunteering groups I found to be an excellent way to meet people. If you are an animal lover using an App called Borrow My Dog or volunteering at the RSPCA, is perfect. Volunteering at local Food banks or doing yoga or meditation groups can be another great way to connect.
May your journey be smooth, and your destination full of new friends and discoveries, bye for now, love from your fellow digi nomad x .