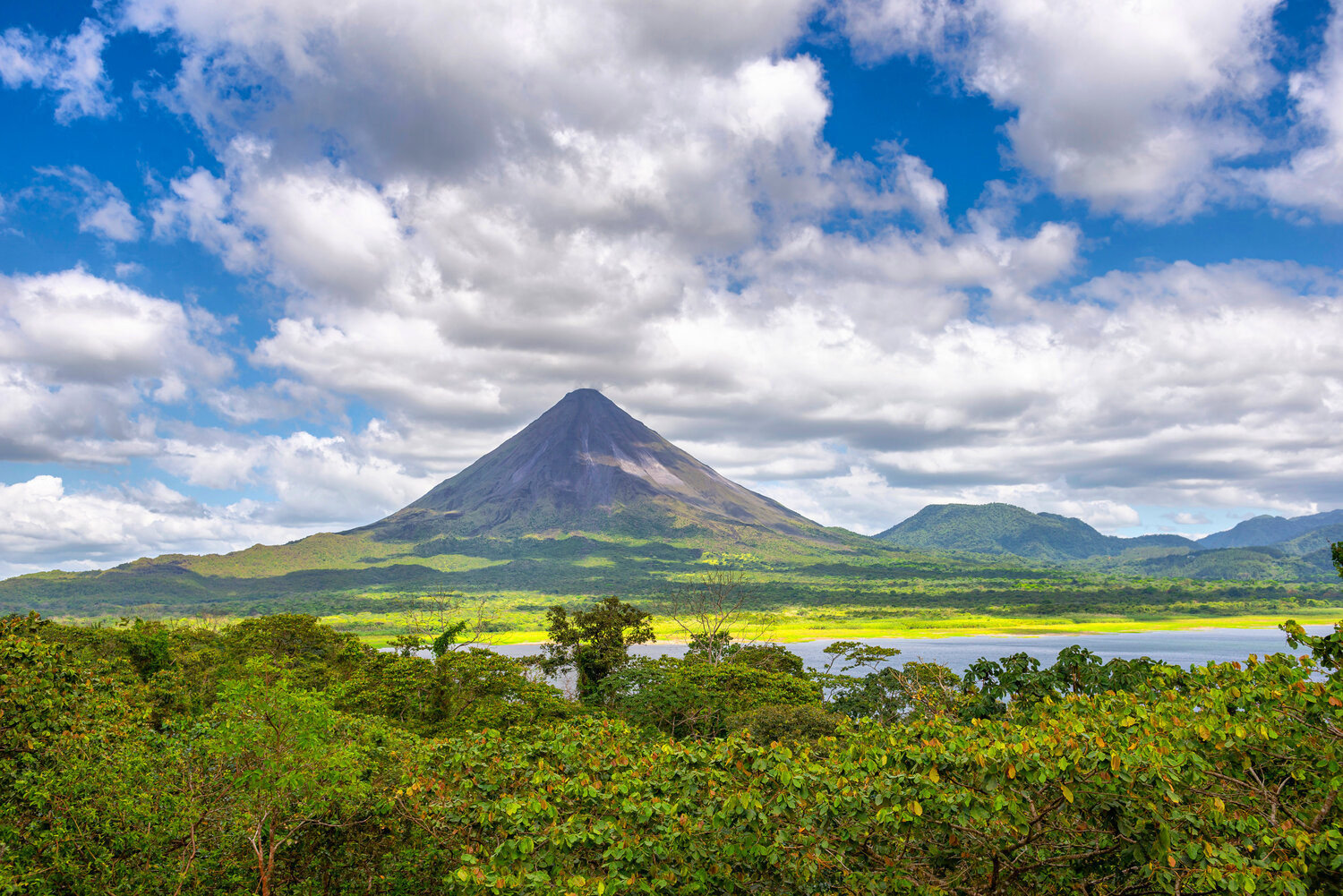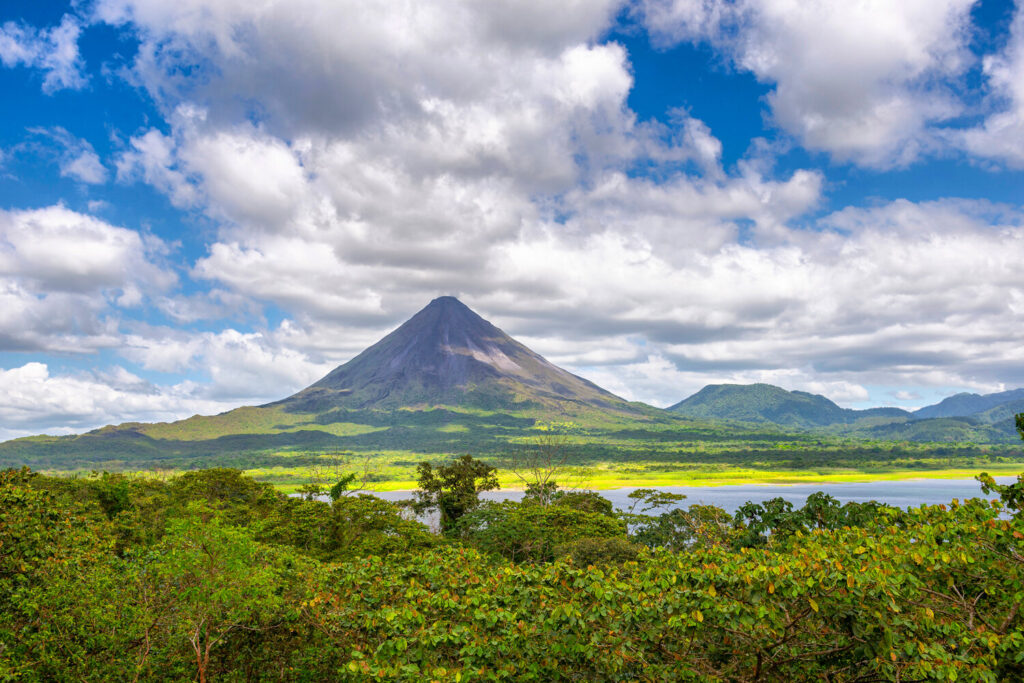 Digital Nomad Costa Rica Guide
One of the most popular places in the world to be a digital nomad right now is Costa Rica. Costa Rica in the past has been a popular holiday destination, but it has become a great location for digital nomads in recent years and it is easy to see why! 
You can enjoy the country's magnificent beaches, tropical warm climate or its lush rainforests. There are plenty of reasons to live and work in Costa Rica as a digital nomad.
Costa Rica has a very diverse landscape, which means there are plenty of activities to keep you busy in your free time. If you love the outdoors, you can go hiking, surfing, or zip-lining through the jungle. We love options! Or, if you prefer to stay in the city, there are plenty of museums and restaurants to keep you entertained.
One of the best things about Costa Rica is its friendly locals. The people here are known for their laid-back attitude and willingness to help visitors. This makes it a great place to meet new people and make friends, all while still appreciating the culture.
Costa Rica is easy to get around, with plenty of options for transport both within the country and to neighboring countries. The public bus system is cheap and reliable, and there are also options for renting a car or motorbike if you want to explore further afield. For getting around within cities, most people either walk or bike making it easy to get wherever you need to go.
Costa Rica isn't well-known for its job opportunities or economic growth. It's not a place to search for employment. As a result, it's perfect for digital nomads, remote employees, and entrepreneurial business owners who want to be in the United States' time zone while maintaining flexibility.
Most of the cities have plenty of coworking spaces, cafes with fast internet, and restaurants with outside seating where you can get some work done while enjoying the tropical weather. It sounds like a dream. Meet other digital nomads to establish a community and fully appreciate all this lifestyle has to offer. The country is also in the works of releasing a digital nomad visa that is very obtainable making it a realistic option for relocating.
The freedom and affordability of traveling to Costa Rica offers you a huge panorama of opportunity, allowing you to live the life you've always desired – green jungles, locally sourced coffee beans, and plenty of sunshine to enjoy the surf.
Isn't it fantastic?!! Let's get right into the good stuff of how to become a digital nomad in Costa Rica… I know you are dying to know!
Costa Rica Digital Nomad Visa
Working from the highly sought after Costa Rica has long been possible, but it's becoming increasingly practical and somewhat convenient for digital nomads. 
Previously, you could live and work in Costa Rica as long as you renewed your tourist visa at least every 90 days by hopping in and out of the country. Now, if you have income from another country, you may be eligible for a full year "digital nomad" work visa that is soon to become available.
Simply stated, the only prerequisites are that you have maintained a stable monthly income of $3,000 for the previous year and that you have health insurance during the year in which you're applying.
A one-time application fee for the digital nomad visa will be required, however, the exact costs have yet to be determined. The visa went into effect in October 2021, but they are working on the best way to implement and change some of the wording in the requirements for the visa before making it available to the public.
For example, the legislation was designed with a consistent monthly salary in mind. The statute does allow for bank statement vs pay stub verification, however, after doing some research they realized many digital nomads have inconsistent salaries per month and may earn the amount they need per year but their monthly income varies depending on projects and so forth. We've all been there in those slow income months!
Another kink they are working on before making this visa available is the need to show a year of prepaid medical insurance. The vast majority of medical coverage is paid on a monthly or quarterly basis making it difficult for ex-pats to qualify.
The main advantage of the new digital nomad visa is that it eliminates the hassle of having to leave the country every 90 days to remain on a tourist visa. Along with the authorization to stay, foreign driver's licenses are now valid for an extended period.
Another great benefit of this digital nomad visa is allowing an extension after your year is up. As long as the applicant has resided in Costa Rica for at least 180 days during the first year, he or she may apply for an extension of their visa for a second year.
How to Get a Digital Nomad Visa
Unfortunately, there is currently no application or evaluation procedure as there are still a few things to consider. However, our hopes are high that this will become available soon as The General Migration and Immigration No 10008 "Law to Attract Workers and Remote Providers of International Services" was passed in October 2021.
What to Do Until the Digital Nomad Visa is Available?
Citizens of certain countries do not need to obtain a tourist visa to visit Costa Rica. Citizens of the United States, Canada, and European Union member nations do not need to apply for a visa before their arrival.
If you are from any of the above countries, all you need is a valid passport and a ticket exiting the country. This will grant you 90 days in Costa Rica, after which you must either exit the country or begin the application process for one of their available temporary residence visas.
Students, volunteers, academics, and researchers are among the groups eligible for Costa Rica's temporary visas. You can submit an application for residency at your nearest consulate if you fit into one of these categories.
The following are the documents that you must submit with your application:
Your full name, nationality, passport number, current address, profession, and date and place of birth

An address on where you are staying in Costa Rica
You must also include the following documents with your application:
An acceptance letter from the institution to which you'll be affiliated

Provide proof of funds for the duration of your stay

A recent copy of your birth certificate, less than three months

A background check with an issuance date that does not surpass four months of the time of your application— must be certified by NCIC National Crime Information Center

A valid passport, at least 6 months

Three passport-size photos
Once you've completed the application with all of the required documentation, your provisional visa should be processed. When you arrive in Costa Rica, you must deliver the necessary papers for your residence permit to the immigration office.
I recommend checking out the Costa Rican embassy page for all the details you will need as well as the requirements for application and process.
http://www.costarica-embassy.org/index.php?q=node/147
To apply for a permanent residency visa, you must first obtain a provisional residency visa. The provisional residency status is good for one year and can be renewed. After three years of provisional residency, you can apply for permanent residency.
Another thing to keep in mind when traveling to Costa Rica is that if you are traveling from certain countries in South America or sub-Saharan Africa, you will need to have the yellow fever vaccine and show proof.
The countries included in this list are Angola, Benin, Burkina Faso, Cameroon, Democratic Republic of Congo, Gabon, Gambia, Ghana, Guinea, Liberia, Nigeria, Sierra Leone, Sudan, Bolivia, Brazil, Colombia, Ecuador, Peru, Guyana and Venezuela. You can enter Costa Rica ten days after receiving the vaccine.
What Are the Best Places in Costa Rica for Digital Nomads?
There is a reason Costa Rica is so popular among digital nomads. The cost of living is below average, there are plenty of coworking spaces and cafes with WiFi, the weather is beautiful year-round and you have so much nature to explore. But with so many great places to choose from, it can be tough to decide where to set up a base.
One of the most important things to consider when choosing where to stay in Costa Rica is whether you want to be on the Pacific or Caribbean coast. The Pacific coast is known for its surfing, while the Caribbean coast is perfect for relaxing on the beach.
Another thing to consider is whether you want to be in a big city or a smaller town. San Jose, the capital of Costa Rica, is a good choice for those who want to be in a city with all the amenities, while Tamarindo is a great option for those who want to be close to the beach.
Here are a few of the best places for digital nomads in Costa Rica:
San Jose
The capital of Costa Rica, San Jose is a great place to base yourself if you want to be close to everything, as well as enjoy the city life. Many ex-pats end up living at some point or other due to the large digital nomad community, as well as the city has one of the best internet connections in the country. The infrastructure is relatively advanced compared to other cities and towns outside San José and keeps remote workers connected at all times.
There are several coworking spaces in San José that may be rented for under $15 per day, this is a great option to maintain your productivity while also meeting others working remotely.
On days when you aren't working, San Jose has a lot to offer. The city is always busy with something going on and has a ton of great restaurants, cafes, bars, and clubs to explore. San José is surrounded by mountains, volcanoes, beaches, and forests. 
It has easy access to all of these features, making it an ideal spot to enjoy nature without getting off the beaten path. You will also find many museums and cultural art to visit, making it the perfect place to live if you want a mix of city and nature.
Puerto Viejo
This small town on the Caribbean coast is a paradise for all who visit. If you're looking for a laid-back vibe, Puerto Viejo is the perfect spot. The town is known for its surfing, so if you're a fan of the sport, you'll be in heaven. The waves here are some of the best in Costa Rica and you will find white sandy beaches for the days you just want to stay onshore.
Puerto Viejo is also a great place to learn about the local culture. The town has a large Afro-Caribbean population and you'll find many locals speaking English, Spanish, and Creole. The food here is amazing and very inexpensive. You can get a delicious Caribbean meal for under $10.
You will have a limited amount of options when it comes to coworking spaces in Viejo, and they are quite expensive when compared to San José, however, life in general, is less expensive than in the city. The most significant disadvantage is that internet connection quality varies considerably from location to location in Puerto Viejo. I recommend getting a sim card with unlimited data to hotspot yourself to ensure you are always connected.  
If you can deal with the ups and downs of the internet, Puerto Viejo is the perfect place to escape the hustle and bustle of city life and relax in nature. You will have plenty of other digital nomads in town to make friends and create a community. The town is surrounded by jungle and you'll find it's a great place to go hiking and discover the world around you.
Tamarindo
On the other side of the country, you will find Tamarindo. This town is a mecca for surfers and digital nomads alike. Located on the Pacific Coast, Tamarindo is known for its incredible waves and beautiful beaches. The town has a laid-back feel and you'll find plenty of other digital nomads here to connect with.
Tamarindo is a great place to surf, with beginner and intermediate waves, as well as some challenging advanced breaks. The town has several surf schools if you want to learn or brush up on your skills. When you're not in the water or working, you can explore the many restaurants and bars the town has to offer.
Tamarindo has plenty of coworking spaces to accommodate all the digital nomads in town. You'll find several options, all of which offer great amenities and are reasonably priced. The biggest downside to working from Tamarindo is the internet connection. It's not the best in Costa Rica, but it's good enough to get by.
Tamarindo is the perfect place to surf, relax, and work remotely. You'll find plenty of other digital nomads in town to connect with and the laid-back vibe is perfect for getting some work done.
Monteverde
If you're looking to escape the heat of the coast, Monteverde is the perfect spot. This town is located only 30 km from San Jose in the mountains and is known for its cooler temperatures and incredible views. 
Monteverde is a great place to go hiking and exploring, and you'll find plenty of other activities to keep you busy when you're not working.
Although it's a small town, Monteverde has several coworking spaces to choose from. The prices are reasonable and the internet connection is good. The biggest downside to working from Monteverde is the lack of nightlife. If you're looking for a party scene, this is not the place for you.
Monteverde is the perfect place to go if you're looking to escape the heat and get some work done in a beautiful setting. You'll find plenty of other digital nomads in town to connect with and the scenery is unlike anywhere else in Costa Rica.
Santa Teresa
Santa Teresa has become so many digital nomads' favorite place in Costa Rica, and after you visit once you will understand why! This small town is located on the Nicoya Peninsula and is known for its stunning beaches and incredible surf. The town has fantastic weather most of the time making it the perfect all-year-round destination.
Many visitors come to Santa Teresa to learn to surf or brush up on their skills, with plenty of surf schools and beginner-friendly waves. This small surf town is quickly becoming a tourist fave and only has a few more years under the radar.
In addition to being a great place to surf, Santa Teresa is also an excellent place to work remotely. The town has several coworking spaces, and the internet connection is good, although it can be spotty in some parts of town.
One of the best things about Santa Teresa is the cafes and nightlife. There are plenty of bars and restaurants to keep you entertained both during and after a long day of work.
If you want to give surfing a go while working during the day then there is no better place than Santa Teresa. You will truly understand why so many digital nomads are in town and it doesn't hurt that the waves are some of the best in Costa Rica.
Liberia
The capital of Costa Rica's Guanacaste province, Liberia is located in the northwest corner of the country. This town is a great base for exploring the many national parks and beaches in the area. It is also where the second most popular airport is making it easy to fly in and out of Costa Rica.
Although it's not as well known as some of the other towns on this list, Liberia is actually a great place to work remotely. You will find co-working spaces around town and the internet connection is good. Prices are also reasonable, making it a great option for digital nomads on a budget.
In addition to being a great place to work, Liberia is also a great place to relax and unwind. There are plenty of restaurants and bars to keep you entertained, as well as a few beaches to relax on.
If you're looking for a more relaxed and budget-friendly option, Liberia is a great choice. You'll find plenty of other digital nomads in town to connect with and the town has all the amenities you need to work and relax.
When is the Best Time of Year to Visit Costa Rica?
The best time of year to go to Costa Rica really depends on the traveler and what exactly you want. Costa Rica can very well be a year-round destination with its tropical climate, lush jungles, and sandy beaches but here are a few things to consider when trying to decide the best time to visit Costa Rica!
The Best Weather in Costa Rica
The best weather is determined by a variety of factors, including where you are, when you want to be there, and what you are wanting to experience. Costa Rica has a number of microclimates within the country, some of which might be flooding while others haven't seen rain in months.
Typically the year is divided into high season and green season. 
The high season in Costa Rica is from December to April. This is the busiest time of year as people flock to the country to escape the winter weather. The downside to high season is that prices are at their highest and beaches can be quite crowded.
Green season in Costa Rica is from May to November. This is the rainy season but don't let that discourage you! The rain typically comes in the form of afternoon showers which means you can still enjoy the beaches during the day. Green season is also a great time to visit because prices are lower and there are fewer people.
When checking out the weather patterns of your trip do keep in mind that one of the main attractions to visiting Costa Rica is because it's home to incredible rainforests. I know it might come as a shock to some but… it rains in the rainforest.
If you are looking to only spend your days on the coast then the best time to visit would be during the high season when the weather is driest. However, if you want to explore Costa Rica's rainforests, then the green season would be the best time for you as that is when the rainforest is at its lushest!
Another thing to consider that I briefly mentioned above is your budget when traveling to Costa Rica. Costa Rica used to have distinct high and low travel seasons, but that's no longer the case. The secret is out: July and August, the green season, are starting to become as popular as December and January, the high season.
There are still price variations depending on the dates. For example, Christmas and Easter peak weeks are about twice as costly as the average, whereas May, June, September, October and November are shoulder months where you will be able to stay in the same accommodation for much cheaper.
Because Costa Rica is becoming popular all year round, I recommend booking flights, accommodations, and excursions well in advance. Places are likely to rent out much quicker than they used to and prices tend to skyrocket the closer you are to your arrival date.
Lastly, if you are keen on seeing some of the beautiful wildlife in Costa Rica, this could be a huge influence on when you decide to travel. 
For example, if you want to observe specific turtles migrating to lay their eggs, come between July and October for green nesting turtles and from February to April for leatherbacks.
A lot of people come to see the migration of humpback whales. You can see them pass by the Caribbean and Pacific coasts a few times per year such as Aug-Oct and Dec-April; dolphins can be seen all year round
Many birds also migrate to Costa Rica from October to November, including falcons, hawks, swifts, swallows, wrens, and warblers.
There is still some rain in November, and the forests become increasingly green as the weather cools. Animals such as monkeys and sloths will emerge from thick foliage as temperatures drop in December.
What is the Cost of Living in Costa Rica?
When considering if Costa Rica is the right place to become a digital nomad, it's critical to understand that Costa Rica is one of the most expensive countries in Central America to live in. Costa Rica, in comparison to a lot of Central and South America, offers political and social stability as well as safety. For this added benefit, it is more expensive to live here than say Guatemala, however. People coming from the United States or the United Kingdom can still anticipate a lower cost of living than they are used to.
When it comes to the cost of living, the main expense that no one can get around, regardless of where they reside is their accommodation. In Costa Rica, unfortunately, it is no different and a sizable chunk of your income will more than likely go directly into where you live.
However, there are some ways to lower this cost.
The available housing will differ based on where you want to live in Costa Rica. The majority of areas will have everything from basic flats in shared houses to luxurious jungle villas with pools and personal gyms.
Before determining how much you will spend on rent you will need to decide where you want to live. For the most part, ex-pats are selecting beach towns with higher rent prices due to demand over cheaper mountaintop towns like Artenas. If you are wanting to live in the city or a smaller town you are likely to cut your costs by 1/3.
Around Costa Rica, private one-bedrooms typically cost $500 per month. Rent can be greatly decreased if you are willing to have roommates or a shared house. This is a fantastic option for nomads that are on a budget.
In most cases, no one is leaving their homeland to pursue a lower standard of living. It's about finding a location that gives you everything you're accustomed to along with a new experience. Costa Rica thrives by growing its own fruits, and vegetables and if you choose to live near the sea you will have a plethora of fresh seafood to enjoy!
Local foods are not only delectable and readily available at the markets, but they're also budget-friendly, allowing you to have delicious meals that have been prepared at home. If you don't enjoy cooking and want to eat at one of the many restaurants, you will pay more than cooking for yourself at home but it won't completely break the bank.
It has become more expensive in recent years and it seems to not be going down anytime soon. You can still expect to spend less in Costa Rica for the same quality of food that is available in Western countries. 
For example, a mid-range meal in San Jose will cost around $15 USD, while a meal at a similar restaurant in New York City will cost around $30 USD. A cappuccino in Costa Rica costs around $2 USD, while the same coffee in NYC costs around $6 USD.
Keep in mind when you begin to venture into international cuisines you will begin to pay higher prices that are more on par with American/European prices.
If you are looking to stay on budget you will find sodas, a popular style of café among locals. Sodas offer large plates of preselected daily specials for about $8. Sodas also often have takeaway windows where you can pick up snacks such as freshly fried sugary churros.
I'm not sure about you, but one of the things that a lot of my money seems to go towards is late nights out with my friends. I have a feeling this will only get more frequent in Costa Rica. With a diverse range of bars and clubs catering to every style, the nightlife is fantastic. And this is one area that when compared to other developed countries it is a little bit cheaper. 
For example, a beer at a bar in San Jose costs around $2.50 USD, or grab a two for one Cuba libra for $5 USD.
Keep in mind that Costa Rica has an extremely high tax on liquor bought in-store, it can often be cheaper to drink out on the town or I recommend picking up duty-free bottles at the airport!
It's sometimes frightening to relocate somewhere where you aren't sure if they'll have all of your favorite self-care activities. Whether it's a regular gym session, yoga class, or even a massage. However, I can assure you that in Costa Rica, you will have access to all of this but you may be paying a higher price than you would expect to maintain your lifestyle.
A gym membership on average costs $60 USD a month, and renting a surfboard for the day can set you back 45 dollars a day.  I recommend making investments in the activities you participate in. Buy a board the day you arrive and sell it when you leave. This will at least help you to accrue some of your costs back.
Of course, your expenses are also determined by your lifestyle. If you want to live a luxurious life with frequent outings to expensive restaurants and bars, you will have to spend more money. However, if you are looking to live a more budget-friendly lifestyle, you may have to give up a few things but it is definitely doable!
Check out this table on the cost of living for one person in Costa Rica.
Rent

$400

Electricity

$40

Water

$10

Mobile Phone

$15

Gas

$55

Internet

$40

Eating Out

$400

Groceries

$300

Gym Membership

$60
TOTAL $1500+
Why is Costa Rica a Great Place for Digital Nomads to Work Remotely?
An Abundance of Nature
With nearly 6% of the world's biodiversity, you could say that Costa Rica is nature's playground. With lush rainforests, pristine beaches and active volcanoes, there's no shortage of things to do and explore. Break up the monotony of work by taking a dip in the ocean or going for a hike in the jungle.
And what better place to enjoy nature when the country has great weather pretty much all year round? Whether you're a sun-worshiper or a nature-lover, there's always something to do. And, of course, having perfect weather makes working outside a breeze. If you can handle the rainy season, then Costa Rica could be your home away from home for a while.
The Locals
One of the best reasons Costa Rica is a great place for digital nomads is the welcoming spirit of the locals.  Ticos, as they're called, are some of the friendliest people you'll ever meet. They're always up for a chat and are more than happy to help you out if you need it.
Costa Ricans love to share their culture with visitors and are always keen to show off their country and teach you a bit of cooking or speak Spanish with you if you are practicing. If you want to get off the beaten path and experience Costa Rica like a local, then Ticos will be more than happy to give you some advice on what to see and what to do to make the most of your time!
And, because tourism is such a big industry in Costa Rica, most people speak at least basic English. So, if your Spanish isn't quite up to scratch, don't worry, you'll still be able to get by.
Variety of Lifestyles or "Pura Vida"
One of the things that Costa Rica is most famous for is its laid-back lifestyle. The locals here live by the motto "pura vida" which means "pure life" or "simple life". This philosophy is reflected in their slow-paced way of living and their focus on family, friends and community. As a digital nomad, you can take advantage of this relaxed atmosphere to really focus on your work and get things done.
It is really hard to break away from the grind of work and enjoy your life when you live in a big city. The fast-paced lifestyle and constant hustle and bustle can really take a toll on your mental health. But in Costa Rica, you can finally take a breather and enjoy life at a slower pace. You can take the time to appreciate the little things and recharge your batteries.
90 day Tourist Visa
Another great reason to choose Costa Rica as your base is because of the 90 day tourism visa. This means that you can stay in the country for up to three months without having to apply for a work permit. This makes it the perfect place to test out the digital nomad lifestyle and see if it's right for you.
With so many interesting things to do and see, you'll never get bored living in Costa Rica. With so many various locations to reside, no matter what sort of digital nomad you are, you'll be sure to discover the ideal fit for your lifestyle and employment requirements.
Costa Rica Digital Nomad Conclusion
Costa Rica continues to rise as one of the best countries in the world to live as a digital nomad, with co-working spaces springing up across the nation and internet speeds constantly improving year over year. It's no surprise that this country is already swarming with digital nomads.
Outside of being more expensive than the rest of Latin America, Costa Rica is making so many changes and arrangements to make the process of digital nomads moving to Costa Rica not only appealing but pretty easy, breezy, and beautiful!
Whether you're a seasoned traveler or a first-time visitor, Costa Rica is a great place to set up shop and get some work done. With its endless beaches, lush jungles and friendly people, it's the perfect place to live the digital nomad lifestyle.
So, what are you waiting for? Start packing your bags and get ready for the adventure of a lifetime!