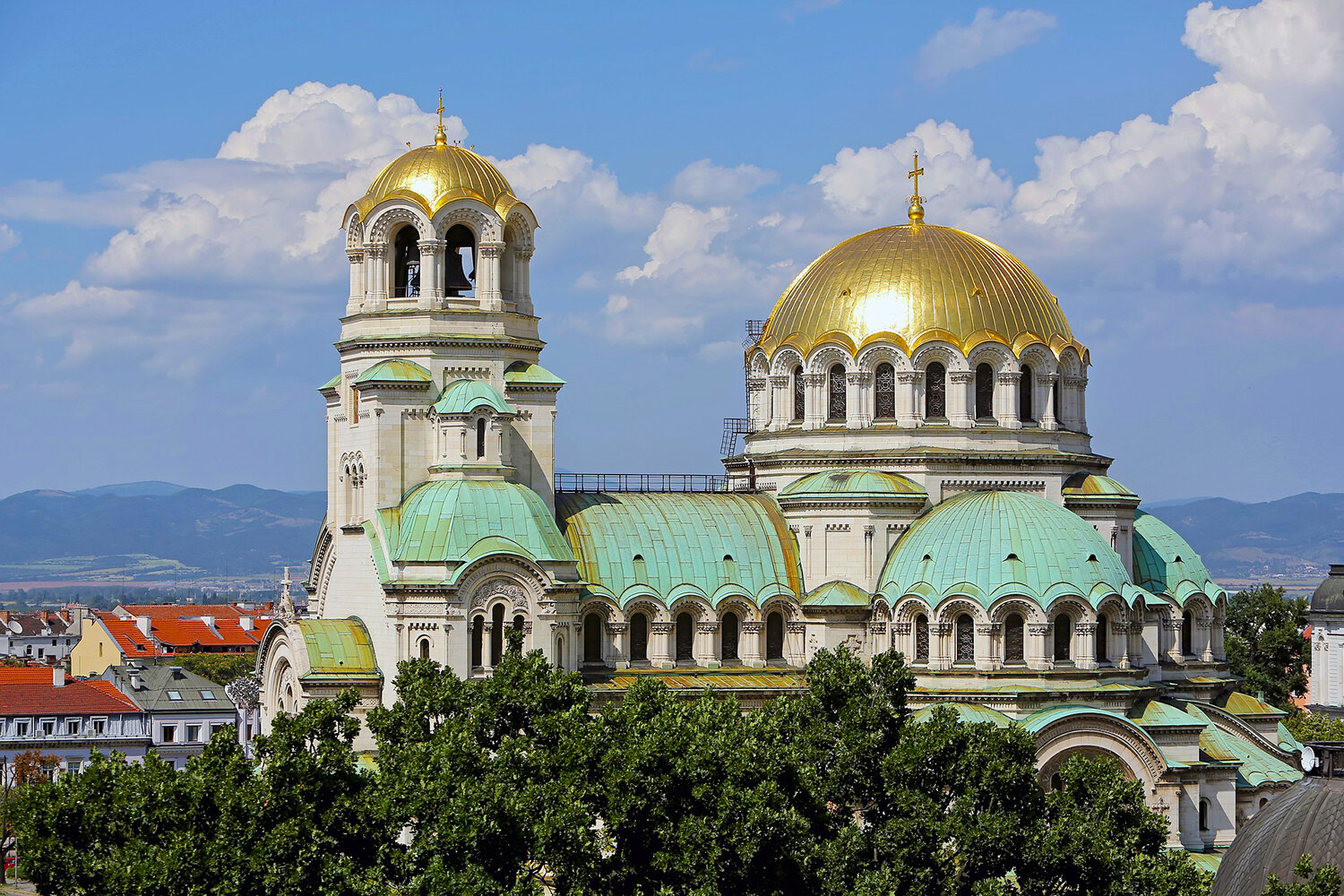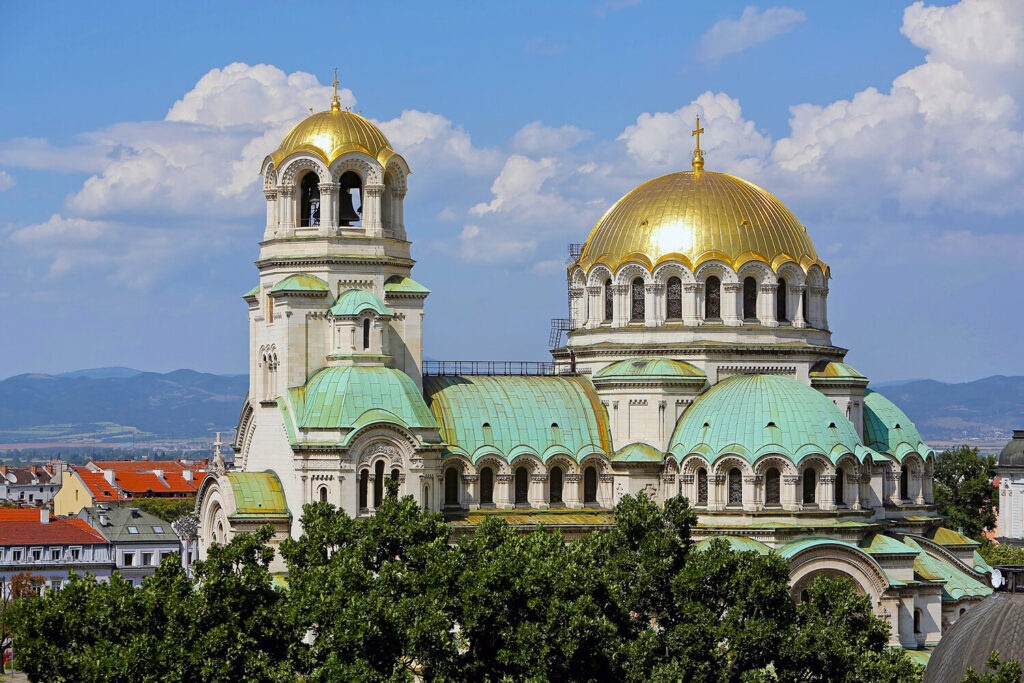 A Digital Nomad Guide to Sofia
Sofia is one of the new discoveries on the map of the digital nomads. Its compact size, proximity to a wild natural park – Vitosha mountain, excellent internet connectivity, good food and decent cost of living make it a perfect place to explore and settle.
Bulgaria is considered to be one of the poorest countries in the European Union. Its capital Sofia, however, has many faces and creates a different impression to a visitor. It is a place where you can have more fun for less money, where you can visit excellent opera performance or dive into ancient history and for the night-life lovers it also offers a great variety of entertainment.  
The city already has an international flavor with the increasing number of tourists and foreigners who come to live here for shorter or longer periods but it still keeps its friendliness and cozy neighborhood atmosphere. It is very affordable to rent a place in the city center and to spend your free time losing yourself in the narrow central streets and explore the numerous restaurants and cafés offering good quality international food, local traditional surprises and a good quality local wine.  Bulgaria is a wine-producing country and especially the red wine is worth trying for its excellent qualities and price which is much lower than that of other European producers. 
There is a good transport network and it is easy to reach one of the many city parks, to take part in a music festival or just to have a nice drink and enjoy the weather. Within a half hour from the city center you can be up in the mountain hiking or skiing during the winter.   
The local language is Bulgarian and the alphabet is Cyrillic but most of the young people speak English and the restaurants have menus in English. There is a number of co-working spaces including some international chains which offer high speed internet and a variety of in-house services but you can also work from a cafe or a bar-and-diner place if you feel like it. 
Nomad Friendly
Value for Money
Internet
Workspace
English
Food
Safety
Health
Transportation
Friendly
Quality of Living
Living in Sofia Overview
| | |
| --- | --- |
|  Meal, Inexpensive Restaurant | $8.76  |
| Domestic Beer (1 pint draught) | $1.75 |
| Cappuccino (regular) | $1.71 |
| Loaf of Fresh White Bread (1 lb) | $0.78 |
| Water (1.5 liter bottle) | $0.62 |
| One-way Ticket (Local Transport) | $0.93 |
| Basic Utilities (Monthly) | $122.29 |
| Internet | $12.29 |
| Fitness Club (Monthly) | $27.68 |
| Apartment (1 bedroom) in City Centre | $469.91 |
Currency: Indonesian rupiah (Rp)
[erw_exchange_rates_widget lg="en" tz="0″ fm="IDR" to="EUR,USD,GBP,AUD,JPY,RUB" st="primary" cd="" am="15000″][/erw_exchange_rates_widget]
ATMs
Max Withdrawal: Rp 3,000,000
Withdrawal Fee: Rp 30,000 – Rp 50,000
Use of Credit Cards: Mostly Cash
Digital Nomad Personal Experience in Sofia
I have lived in Sofia long enough to discover all benefits and disadvantages of the capital city. Coming from a town on the Danube river, here I always miss the water – well, there is the Pancharevo lake just outside of the city where you can walk, jog or pedal boat. Another option is to jump in the car and in only three and a half hours you can be on the beach of the Black sea near the city of Bourgas, or if you prefer the Mediterranean Sea, it will take you exactly the same time driving, only you need to cross the border with Greece and reach Kavala.  
Another of my favorites is to travel in the country. Bulgaria has high mountain resorts where you can get away and relax in the tranquility of the forests but at the same time to enjoy the luxury of the hotels most of which offer spa and swimming pools (some of them with natural hot mineral water). 
Sofia offers a wide range of historical places and I really like spending time visiting and learning a new story every time. There is a number of places to see – from the Roman ruins in the subway or in the Archeology museum, to the ancient artefacts from the Thracian times in the National history museum or the medieval churches in the city center. There are also free city tours available to show you the amazing sightseeing places concentrated in the center within a walking distance.
I wouldn't miss shopping in the small central street boutiques where you can find local designers' clothes, as well as the international brands, or buy silver and gold jewelry with beautiful design and at very attractive prices. 
Sofia is a great place to discover – easily reachable from most of the big European airports and offering fascinating local experience, it is vibrant and welcoming with friendly people where it can never be boring.
Work in Sofia
Sofia is a relatively new place for the digital nomad communities but it is gaining speed fast. The city offers a range of different co-working places for every taste – with quiet rooms, conference areas, food, entertainment, 24/7 service access, administrative services, hosting events or art exhibitions. Always and everywhere there is a super-fast internet. Usually payment is arranged for a day, a month or some of them offer hourly rate too. Most of the places have in-house kitchens, cafeterias or bistros and in some your pets are also welcome.
Best Places to Work in Sofia
Betahaus Sofia
Betahaus Sofia is the first co-working space in Bulgaria. Now they have two very central locations in the city – on Shipka str, 6 and on Slaveykov square. 
Puzl coworking
Puzl coworking – a co-working space with an interesting industrial interior, it is targeted at the IT community. Located on one of the main boulevards – Cherni vruh – it is easily reachable by metro and offers parking spots too. 
Soho
Soho – located at the heart of Sofia, close to Serdika metro station, it attracts freelancers, entrepreneurs and professionals from the creative sector. Also organizes concerts, exhibitions, workshops.
Work&share is located in one of the old traditional living areas in Sofia – Dianabad. It holds a busy events program too.  
Networking Premium Coworking
Networking Premium Coworking – offers several co-working locations in Sofia as well as a house for events with a swimming pool. It also welcomes dogs to its premises.
Campus X
Campus X – offers flexible and tailor-made workspaces for individual professionals and companies of all sizes and stages.  It provides an end-to-end ecosystem and all you need under one roof.
Sketch CoWorking
Sketch CoWorking – situated close to a metro station and Paradise shopping center, the place is open 24/7.
Ko-op
Ko-op – located on the central Oborishte street, it includes exhibitions and events in its program too.
Conferento
Conferento – is another beautiful co-working space, conveniently located on the central Rakovska str. 
Catcotheque
Catcotheque – an interesting place with a cause to save and shelter cats which offers a special atmosphere and de-stress for cats lovers.
HQ96
HQ96 – located in one of the newest and modern business buildings in Sofia, it is conveniently close to a metro station and only 15 minutes away from the airport.
Cosmos Coworking Camp
Cosmos Coworking Camp – located on one of the central streets in Sofia, in a beautiful historic house offers 24/7 access. 
A number of the co-working places in Bulgaria are available to be booked via the international platform: https://www.coworker.com/bulgaria/sofia
(I don't know if it is acceptable to have platforms like this linked here, if not please feel free to delete the last sentence)
cafés
An alternative to the coworking places are the cafés with good internet and a good ambience. They are good to settle to work for a couple of hours with your laptop and are preferred by young people and the international community. Some of them are:
BOHO

, 

Lime

, 

Meet me at 26 – Budapeshta str, 26 
Best Places to Live in Sofia
Best Neighbourhoods
Sofia has some nice residential areas with small regional parks and green spots situated right at the foothills of the mountain with fresh air and quiet atmosphere. However, the trendy and vibrant living places are usually in the central part with cafés, restaurants, theaters and nightlife nearby. Sofia metro is fast and convenient transport and a close by station is a good feature when deciding on the accommodation. 
Boyana
Boyana and the rest of the Vitosha mountain residential areas (Simeonovo, Dragalevtsi, Bistritsa, Gorna bania) – They provide peace and tranquility, easy access to the mountain for your free time and sport activities and have everything you might need nearby. However, you need a car to get to the central areas of the city, as in most cases the buses are not very fast or regular, they are mainly used by students or elderly citizens. For the history lovers – in Boyana is situated the Boyana church (UNESCO listed) and the National history museum.
Lozenets, Ivan Vazov, Yavorov
Lozenets, Ivan Vazov, Yavorov – these are high-end areas with luxury and quite expensive apartments. Ivan Vazov is conveniently located between the main shopping streets and Yuzen park (Soth park). Yavorov is nearby Borisova gradina.  However, they could be crowded in some parts, the buildings could be very close to one another and parking is a challenge.
City center
City center – everything you need is conveniently close. You are within a walking distance to shops, restaurants, theaters, good schools and hospitals, and the central parks too. All types of public transport are available but parking is quite a challenge. The buildings are old and often need renovation, however the apartments could have a modern and luxurious refurbishment.  
Studentski grad
Studentski grad is an interesting area in Sofia where students' dormitories are located. If you are up for partying all night every night – this is your place. For families with kids however this might not be the best place to choose. 
Most of the neighbourhoods in Sofia are a mixture of the old socialist concrete buildings with the external wall insulation looking like a patchwork due to the preferences of each apartment owner and also the new, modern and sexy blocks of flats with much better quality and services like security, CCTV, green spots etc. – neighbourhoods like: Strelbishte, Iztok, Reduta, Geo Milev, Dianabad. These are all closed to big central parks or have their own city gardens. 
Mladost
Mladost areas are conveniently close to Business park Sofia and have a good network of metro stations. Although the majority of the buildings are the old socialist type, they are situated close to Vitosha mountain. As a whole these areas are more spacious with gardens and playgrounds. They are also not far from the airport.
Find an Apartment in Sofia
It is not difficult to find your way on the real estate market in Sofia which offers a wide range of properties to rent. Usually there is a big number of available accommodation for rent in Sofia both in the central areas and in the suburbs – nice apartments with balconies and great views or houses with gardens, garages, sometimes swimming pools etc. The prices of most of the apartments are quite affordable and it is a good destination for beginners in the digital nomad's life or someone who wants to save money. The quality of the accommodation in general is quite decent and very often newly constructed or after reconstruction with trendy furnishing. The price of an apartment in the most preferred central areas of the city can range from 7 Euros to 13 Euros per sq.m.  or the average price in those areas is about 500 Euro. Of course the luxury apartments will be at a double or triple price of rent.
You can search the biggest platforms to find your best place according to description, value and location and ask for a visit on: Imot.bg or Imoti.net
The big real estate agencies work with international clients and most of them have employees who speak good English. 
Mirela, Yavlena, Address, Bulgarian properties, Property.bg, Luximmo, Galargo.bg,  Indomio.bg,  
The rent for one-bedroom apartment outside the center and the more expensive areas can be about 250 Euros. The bills for utilities can range between 50 and 100 Euros for the same apartment depending on the season and heating. It is good to have in mind that between 4 and 6 months of the year some heating will be needed and the total bills will be higher during these months. In most of the living areas in Sofia there is a central heating with radiators installed in the apartments. However, more landlords now prefer to provide air-conditioners as it is easier to keep track of the monthly electricity bills than the calculations of the spent central heating.
Generally, in Sofia you can rent a whole apartment for the price for which you will rent only one room in other European capitals. And maybe that is why sharing an apartment with other people is not so popular in Sofia unless between friends.
Cheap Places to Stay in Sofia
In Sofia the long term accommodation is very affordable but you can find a low budget apartment or a room for a shorter stay too. 
There are a number of hostels located mainly in the central areas, as well as budget hotels, private rooms, and also opportunities to rent one room in an apartment and to share it with the landlord. 
These are only some of the hostels which can make you feel at home while looking for something long-terms to settle:
Hostel Mostel – provides free home-made breakfast, self-catering facility and tourist desk
Moreto&Caffeto Hostel – bar onsite, central location, self- catering facility 
10 Coins Hostel – self-catering facilities, laundry facilities garden 
Art Hostel – bar and caffe onsite, garden, free unlimited, high-speed WiFi, self-catering facilities 
Orient Express Hostel – low prices, comfortable beds, free city tour 
Canape Connection – with private rooms and dormitories, with self-catering facilities and a bar onsite.
Sofia Smart Hostel – central location, clean and very low price, self-catering and laundry facilities, tourist desk 
Guest House 32 – private rooms, central location, laundry facilities, luggage storage
Prices of rooms in the hostels and budget hotels can start from 10-20 euros depending on the season, the location and the provided services.
AirBNB is also an option offering long or short periods offers at good prices.
Sofia Visa
Although Bulgaria has been an EU member since 2007, it is still not in the Schengen agreement. However, it is a visa-free regime for holders of Schengen visas. They have the right to enter and reside here for a period of no more than three months in any six-month period from the date of the first entry.
Currently Bulgaria issues national visas only. Those visas do not give their holders the right to enter the Schengen area, but they can use them to enter Romania, Croatia or Cyprus. Unilaterally it applies a visa-free system for holders of valid visas and residence permits issued by Romania, Cyprus and Croatia for a stay of up to 90 days.
As a digital nomad you will need a long-stay visa – Visa D and prior to applying for the visa you should apply for a freelance activity permit through Bulgarian employment agency. Then for the visa you will need to provide the following documents:
A passport valid for at least three months after entry is required

Passport-sized photos

Medical insurance

Bank statement (proof of financial means)  

Proof of accommodation

Background check
The issuing of visa usually takes up to two months and will cost up to 200 EUR depending on the period of stay.
While in Bulgaria you can extend your stay, apply for another visa or for a residence permit in the Migration office.
Culture and Food in Sofia
Bulgarian cuisine is one of the advantages if you choose Sofia for your next destination. You can eat out for a very decent price and enjoy quality food. You can safely choose from traditional restaurants or international cuisine like Italian pizza and pasta, different Arabian restaurants, Turkish, Greek or just Mediterranean restaurants, Burger places, different price ranges of Chinese restaurants, Fish restaurants, contemporary fusion menus or specialized vegetarian and vegan places. 
The vegetable salads more specifically – shopska salad and the cold soup – tarator especially in the summer are dishes which you should try here.  As well as the traditional Bulgarian dishes like stuffed peppers, moussaka, beans soup, tripe soup etc. An interesting try would be the typical Bulgarian breakfast  banitsa (pastry with cheese) and boza (a unique mildly fermented drink made of wheat) or ayrian (made of yogurt and very refreshing in the hot summer). 
You would definitely come across the typical Bulgarian rakia (brandy made of grapes or fruits) – some types are very aromatic but all of them quite strong and thus usually accompanied by salads.  There are good quality locally produced wines as Bulgaria is a wine producing and exporting country – the red wines are really worth trying – also at a better price than the imported ones.  Try Mavrud wine which is a Bulgarian variety and one of the oldest types of grapes in the country. It is to be combined with red meat or lamb. 
English is spoken in most of the central restaurants and cafes and you can ask for an English menu. Most of the young people speak English which is not the case with the older Bulgarians.
Some traditional restaurants:   
Vodenitsata (The Watermill) restaurant – a unique experience in the Vitosha mountain, surrounded by the high pine trees, enjoying the quality food and the traditional Bulgarian music and dance performance
Manastirska magernitsa – is in the center of Sofia offering traditional dishes – a variety of grilled meat, fresh vegetable salads, slowly cooked vegetable dishes by original recipes from different country regions. Cosy and authentic atmosphere.
Pod Lipite (Under the Linden Tree) – a place with a traditional Bulgarian style offering a great variety of local dishes with products from the restaurant's own farm.
Moma – the restaurant offers traditional dishes and has an interesting interior combining the traditional Bulgarian images with new contemporary design and reflecting the beauty of Bulgarian ladies.
Hadjidraganovite Kashti (Hadzhidraganov's Houses) – a restaurant in one of the central areas of Sofia located in four historical Bulgarian houses in typical regional styles from different towns in Bulgaria and offering traditional local dishes. 
In almost all restaurants there is a good selection of salads and vegetable dishes to choose from, however there are several nice vegetarian places which are worth visiting like: Soul Kitchen, DaOrganic, Edgy Veggy, Veda house, Satsanga, Kring. 
An interesting experience is the dark restaurant Tenebris which offers a 5 course menu in absolute and complete darkness – enjoying the food and the exclusive and extraordinary experience.
Sofia Nightlife
Sofia transforms into a different place during the night, especially the city centre or areas like Studentski grad (Students' town). The historic buildings beautifully lightened up, the young people in the sreets, the bars and pubs which are in almost every corner of the central area. We see that the city has a lot to offer.
For the enthusiasts for nightlife there is a great variety of vibrant places to choose from like nightclubs with live music, bars with limitless lists of alcohol, pubs with menus and music, shisha or cocktail bars, discos with big dancefloors and excessive interiors, crowded clubs with popular local music etc. Most of these places are mainly focused in the city centre. There is another area with a high concentration of nightlife places – Studentski grad which is famous for its discos with pop-folk music and parties until the morning. These days there is an ongoing argument whether this type of music is the most stylish one but definitely it fills the clubs in Students' town.
Some of the numerous nice bars in the city central areas are: 
One More bar –  a very central cosy and popular for its cocktails bar with nice food, music and great cocktails
Memento – a chain of bars for coffee or drinks with good music in the night
By The Way – a nice place for a coffee and snack during the day or a cocktail and chat with friends in the evening
Bar Petak – features DJ music and a friendly community of young people
Keva – lively and thriving club for artistic communities and culture events
Soda bar – nice garden and live music
Nomo – a cosy friendly bar
Largo Bar&Diner and Story Bar&Diner are both conveniently located in one of the huge socialist buildings of a former shopping mall. 
The piano bars can offer interesting and inspiring weekend nights with live music, dance and stylish ambiance. Some of the good ones are: The Corner, Sinatra, Cheers, Camino, Magnito etc. 
Sofia Live Club is the biggest club for live music and is situated in NDK, it has local and international leading musicians performing on its stage. Joy Station is another live performance place featuring "tribute shows" and a number of different musical events.
Some of the most popular discos in the city center: Once Upon a Time Biblioteka, Yalta, Terminal 1, Exe Club, MixTape5, Theatro club 
JJMurphy's – located on Karnigradska strThis is the oldest Irish pub in Sofia and still very popular among the expat community but also Bulgarian people. It has a summer garden and large screen for sport events.
Fox&Hound – on Angel Kunchev str. an English pub with draught beers and a good international menu, also good for following sport events.
The Irish Harp is another friendly place for food, drinks, good beer, watching sports or playing darts. It is situated on the very central "Sveta Nedelia" street 
McCarthys Irish Pub is also in the heart of Sofia on Alabin str. but rather has the atmosphere of a night club.
Things to do in Sofia
Sofia offers a variety of activities for the different tastes and interests. Starting with shopping – there are more than 6 large shopping malls with the main international brands represented as well as some local brands for ladies and men's fashion. Most of the malls offer some type of entertainment like cinemas, playgrounds and of course food court with fast food but also nice fancy restaurants. Out of the malls you can enjoy the open air shopping style and visit the main shopping streets.
Vitosha street – the main shopping pedestrian street of Sofia with lots of cafes, bars, a wide range of restaurants and shops. Off Vitosha street you can find out even more places to dine or spend enjoyable time in the shops and stylish cafes.  
Graf Ignatiev street – another shopping pedestrian area with lots of shops and some places to eat. Be aware that the tram is still passing along this street.  Pirotska street is also a pedestrian area mainly with local brands and is close to Jenski Pazar (Ladies market) which is the biggest market for fresh fruits and vegetables but also offering all kinds of products and interesting offers.
If the weather allows, parks are always a good place for the free time and Sofia is lucky to have several of them. Adding to the green environment of the city, one of the biggest and most popular parks in Sofia is Yuzen park is fun rides and playgrounds for children, restaurants and cafes.  
Another lovely park is Borissova gradina, however, it offers less places to eat and more quiet and wild nature areas. It is also linked to Loven park (Hunting park) which is a real forest in the heart of the city. Smaller and more central parks are the Dorctor's garden and Zaimov park.
The park in front of the Ivan Vazov National theater is a very popular place for a walk and where young people meet for a drink on the benches or on the grass areas. The fountain and the street musicians give a special atmosphere along with the beautiful building of the theater.  
The National Palace of Culture park is a beautiful central park in front of one of the symbolic buildings of Sofia. 
For the history lovers Sofia has a lot to offer as here they can visit a number of museums and churches showing exhibits and artefacts from different ages and cultures. Sofia has a very rich history starting from the Neolith times about 5000 years ago. The Thracians inhabited the area around the hot mineral springs and later the place was named Serdika within the Roman empire. In the Byzantine empire it was an important administrative and trade center named Triadiza. Since 809 the town is a part of Bulgaria but at those times it got the Slavic name Sredets until the beginning of 15th century when it got its last name Sofia. 
The National History Museum is housed in the former communist government residence and has the biggest collection in Bulgaria with more than 700thousands exhibits. Other interesting places to visit and to dive into the Bulgarian rich history are: The National archeological museum, the Museum of Natural history, Earth and Man National Museum, as well as the houses – museums of the famous Bulgarian poets and historic figures.   
In Sofia there are nicely preserved churches from different ages which are worth visiting for their history, beautiful frescos and impressive design. 
St Alexander Nevski Cathedral –  one of the largest Eastern Orthodox cathedrals in the world with a 45m high gold-plated dome and 12 bells which can accommodate 10,000 people inside.  
The Russian church –  a beautiful architectural example of the 17th century Russian churches with five gold domes. They say it helps you fulfill your wishes.
St Sofia church –  the second oldest church from the 4th-6th century is worth seeing with its beautiful Early Christian architecture, ornaments and flora and fauna-themed mosaics.
The Rotunda St George is a Roman rotunda built in the 4th century and is the only fully preserved building from that time with remarkable remnants of frescoes.
As historically being a part of the Roman empire in Sofia there are a lot of excavated and researched ruins all over the city center. 
Some of the Roman ruins are displayed at Sofia Largo, at that time Sofia was called Serdika.  The ruins are under street level but with a glass roof to let in natural light, they can be accessed from the Serdika metro station. Some more ruins are preserved and displayed at the café of Arena diSerdika hotel. 
You can join the Free Sofia Tour to explore the main sightseeing places of central Sofia for a few hours. 
Sofia culture program includes a great variety of events, concerts, theater performance, open air fests, gallery exhibitions, cinema premieres etc. 
The close proximity of the Vitosha mountain to the city gives a great opportunity for a variety of activities in nature. The mountain is 2290 meters high but it has very pleasant and not very steep paths for a leisure walk as well as challenging routes for more advanced hikers. There are pleasant huts, restaurants and tea places for rest and sunbathing on the shezlongs in the summer. In the winter there are ski slopes and one of them is also open during the night for a more extreme experience. Mountain bike races and runs take place in Vitosha and during weekends in the warm seasons some areas can get even crowded but do not be fooled by its accessibility as this is a wild mountain park with all possible risks and thus safety measures should always be taken and marked routes followed especially in the winter season. The weather in the mountains can change very rapidly and waterproof jackets are always good to have in the summer.
Another nice place for leisure and sport not far from Sofia is the Pancharevo lake. There is a swimming pool with hot mineral water coming from the natural spring and providing many health benefits for healthy muscle-skeletal structures as it contains Calcium and Magnesium. The water comes out at 49°C at the spring and in the swimming pool it is between 29°C and 34°C – very relaxing and also healthy and beneficial for.
Best Time to Visit Sofia
The weather in Sofia is relatively mild but also quite diverse with clearly defined four seasons. Summers are usually soft and only for a week or two the degrees can reach up to 38 and 40°C. During the hottest months July and August, however, the average temperatures are between 28°C and 35°C. Most of the local people leave the city in August for the mountains or the beach and Sofia becomes a more relaxed place with less traffic and noise. Autumns are usually warm with more rain and fog getting close to winter, November is quite a foggy month. However, October can be very mild and pleasant with the warm temperatures of the so-called "gypsy summer".  During winters there can be a lot of snowfall which is highly appreciated by the ski lovers but often a hard task for the city authorities to clean the roads fast enough. Winters are cold but not as cold as in the countries in northern Europe but warm winter clothes are definitely needed in Sofia. In December, January and February because of the winds it might feel even colder.  The lowest temperatures can get as low as -14°C but only for a short time. Spring and autumn are more humid and it rains often but during these two seasons the weather changes rapidly and can go from 9°C in the morning to 24°C and lots of sun during the day. The weather is favorable to enjoy skiing in the winter and the beach in the summer.
Sofia for Families
Sofia is a good place for families as it is quite safe and a very green city. The public education system provides daycare for children up to 6 years of age and different types of public schools for students from 7 to 18 years. There are also private schools providing good quality education. With the increase of the population in Sofia as opposed to the other towns, there is a shortage of places in the public daycare institutions. 
For the weekends and vacation days there are some good family friendly places for fun and entertainment. 
Kokolandia Adventure park is an outdoor playground for the whole family. There are rope climbing routes of different degrees of difficulties and different lengths, zip-lines, a climbing wall, obstacle courses and other physical activities. It has a very central location and is pleasantly surrounded by nature in Borisova gradina park. 
A different type of museum but definitely worth visiting for families with young children is Muzeiko – a place for kids to learn and develop their skills and knowledge with fun and entertainment.  
The Museum of Illusions is another educational experience enriched by interactive entertainment — drawing with a light, creating shadows and unforgettable moments in the world upside down. It is fun for the whole family.
Kambanite (the Bells) is a park built during socialist times but still interesting to visit. It consists of about 100 bells sent from different countries when the park was created in 1979 during the International children's art festival "Flag of peace". The complex is situated in a beautiful park close to the mountain and is a nice place for family picnics during the summer season. 
Sofia offers a rich program for the children including art workshops, puppet theater, concerts, performances and festivals for kids.
Living in Sofia
Sofia Transportation
Sofia is well covered by a public transport network and one can reach each part of the city by tram, trolleybus, bus or metro. 
The Metro is a relatively new mode of transport for Sofia and it has only 3 lines but it conveniently connects Sofia airport (Terminal 2) with the center and the Central railway station and Central bus station. Please have in mind that there is no metro stop at Terminal 1, which is the older terminal and now mainly used for the low-cost carriers. The price of a metro ticket is 1.60lv. for one trip including transfers between lines.
Tickets for tram, trolleybus and bus can be bought from a ticket machine inside the bus or from a kiosk at the bus stops. The price for a ticket is 1.60lv. and it is only for one journey. There are different cards available for multiple journeys or for longer periods. 
In Sofia taxis are not expensive and are reliable. You can wave and stop them in the street or find them in line on a crossroad at a Taxi station. The best way is to call and order one, quoting the exact pick-up address. Recommended taxi companies are: OK Supertrans (+359 2 9732121), Taxi S Express (+359291280), Yellow Taxi (+359 2 91119)   
It is advisable to check the price on the window stickers as some drivers overcharge and as long as it is clearly stated it is legal. There are no flat rates from Sofia airport to the center and it is good to check that the taxi meter is turned on when you start your journey. 
Normal taxi fees would be:
Initial charge –  0.70 lv.
Daytime rate (from 6:00 a.m. – to 22:00 p.m.) – 0,79 lv/km.
Nighttime rate (from 22:00 a.m. – to 6:00 p.m.) – 0,90 lv/km.
Wait rate – 0,22 lv/m.
Call-out charge – 0,70 lv.
The typical price of journey from Sofia Airport to city center or to the Central Railway station would be about 16 lv.
In most of the city areas you can hire a Spark car. These are rented electric cars which can be used after registering an ID and a driving license on their website.
It is not the safest place to use a bicycle as a transport mode on Sofia streets but rather in the parks or on the mountain roads.  
It is easy to make a trip out of Sofia to another town with a bus from the Central bus station or a train from the Central railway station which is only about 100 meters away. 
Buses run to each main town, they are reliable, convenient and not expensive. Most of the ticket prices for the different destinations in the country are about 20lv. Tickets can be bought from the bus station just before you get on. Trains are not so convenient and much slower and again no reservation is required for the national tickets. However, for international train trips you need a reservation in advance.  
Fitness and Health
Healthy life and sports are becoming more and more popular and trendy especially among young people in Bulgaria. New fitness centers appear and strive to attract attention with state of the art equipment, spa, massages and additional services for the clients, and also flexible ways of subscription and payment. Small cozy centers or big, specious and vibrant, they are available in all areas of the city and also in most of the good hotels.
Some of the good gyms are: Pulse centers, Flais, Zeus, Este fitness, The Red Gym, Athletic Fitness  
Sofia has quite good weather from April to October and it is pleasant and rewarding to exercise some outdoor activities and sports in the parks, in the mountains or at the Pancharevo lake. These are the parks, which are well maintained and really worth visiting: Yuzen park (South park), Borissova gradina, Loven park (Hunting park), Yuzen park 2 (next to Hilton hotel), park Vuzrajdane, park Zaimov, also the City garden in front of National theater Ivan Vazov, and the City garden in front of the National Palace of Culture (although the last two are better for a beer on the benches than for a jog). In Vitosha mountain there are marked and well maintained routes with places for rest and huts to stay overnight and several restaurants which offer mainly basic local dishes. Some of the paths which are flat and easy to walk could be too crowded during the weekend – people say "Dobar den" (Hello or Have a good day) when they pass by – something which happens only in the mountains. For skiing in the winter, the mountain offers a night skiing experience too.
Jogging and cycling
Jogging and cycling – Apart from the parks and the stadiums, there are no real jogging or cycling lanes in Sofia. It is not advisable to use a bicycle for transportation in the city. Unfortunately, the roads are not adapted for cyclists, Sofia drivers are not used to paying attention to cyclists on the road and it is quite a big risk to take. However, you can go for a ride or a jog in one of the parks.
5km run – A free organized run in the central parks of the big cities in Bulgaria. In Sofia it takes place in South park and West park. 
Football
Football –  Sofia Nomads FC – Football club of expats living in Bulgaria and local citizens. They are always happy to welcome new members no matter how long your stay in Sofia would be.
Sofia People
Sofia is a good choice for living for expats and digital nomads as it has both the international communities but also the local authentic vibes. However, if you compare to the major cities in Europe the expat and digital nomad communities are only now growing and the concentration is not so high. 
The slogan of the city is that "It grows but never ages" and it is quite true as every year it gets more and more populated with people relocating from the other cities to the capital. There is a strong tendency in Bulgaria for a rapid decrease of the population in the smaller towns, the villages get abandoned and overpopulate the city of Sofia. However, the emigration trend is also quite strong as young Bulgarian people are looking for opportunities in the countries of West Europe and in the USA. 
Bulgarians are usually quite social, friendly and warm-hearted, especially the younger people most of whom speak English. They are open to new friends and experiences, they welcome foreigners easily and really enjoy having fun and parties for all occasions. For the older local Bulgarians there might be a language barrier but once you win their trust they can be very helpful and caring. The Bulgarian language can be a challenge as it uses the Cyrillic alphabet and is not easy to understand. However, people who speak Russian are better equipped as the older generation Bulgarians understand and speak some basic Russian and also the alphabet is the same. It is interesting that there is a public holiday to celebrate the Cyrillic alphabet and the Bulgarian culture on 24th May.
The city center residents are a mixture of elderly owners of apartments and houses and new neighbors who have renovated and transformed some of the old buildings and gradually changed the character of the area. The streets get vibrant and crowded with young people and families with kids in the evenings or during the weekends and some parties are taking place on the playgrounds and city gardens. 
The area with the most concentration of young people is Studentski grad (Students city) with the students' dorms and never-ending nightlife. It has a different and interesting vibe and although it is not the best place for families it could be a good destination for meeting local and international younger people.
Most of the older neighborhoods in Sofia from the socialist times have the old grey pre-manufactured apartment blocks where the majority of the working people live. Most of them however are changing their character with the appearance of new modern buildings and better infrastructure. 
One of these areas is Mladost (Youth) which is rapidly developing with Sofia Business park attracting businesses and office employees.  
It is fair to say that life in Sofia is more relaxed and easy than that in the other capital cities in Europe, lunch breaks can get quite long and chatty and new friends are easily made. Although salaries are lower and the infrastructure and roads are quite annoying in some places, it is a very pleasant and interesting place to live in and is often referred to as the hidden gem of Eastern Europe.
Sofia Insurance and Medical Care
Medical care is available in all areas of Bulgaria including small villages and resorts however the best modern equipped clinics are concentrated in Sofia and the big cities. As a whole the medical service is quite good but it varies as accessibility and time for waiting depending on whether it is the public or private medical service. The private visit to a doctor will save you time and will cost you on average about 30-40USD. If you have medical insurance, it will cover the visit and can also cover the prescribed medicines and any further treatment depending on the type of the insurance. For a more serious medical treatment, injury or hospitalization it is very important to have medical insurance as it will save you money and will give you the opportunity to choose the hospital and the doctor.  In the public clinics it is highly unlikely that the staff will speak English however in most of the new and private clinics and hospitals English is available.
There is a mandatory insurance for foreign citizens who temporarily or continually live in Bulgaria, or transit through the country and do not have health insurance signed abroad or medical insurance, valid in the country. In case an insurance event occurs, the insured persons are entitled to services provided by doctors, medical centers and hospitals at all sea and mountain resorts, as well as in all large cities anywhere in the country, for free. 
For employees there is a mandatory health insurance included in their work contract and they can use all medical services which are covered by the NHIF (National health insurance fund).
Make sure you are fully covered by reading our full Digital Nomad Travel Insurance guide.
Jobs in Sofia
It is quite easy for EU citizens to start a job in Bulgaria as they do not need a work permit. The non-EU citizens will need to obtain a work permit which is issued on the grounds of an Employment contract. 
The last several years Bulgaria became an attractive place for international businesses to establish their operations here. The relatively low costs in the country and the qualified staff offer favorable conditions for foreign companies.  Lots of international companies outsource their customer care, IT-support, call centers, recruiting operations etc in Sofia. 
The employers usually demand English or other foreign languages from the local employees but there are also positions that would not require Bulgarian language. It is easier to find a job if the candidate speaks more than two languages. A degree from a reputable university is also a plus. IT specialists, Computer science, Marketing and sales, Customer service, Hospitality are the areas with the most available positions. Another opportunity for work for expats is language teaching – native speakers with teaching qualifications are always in demand. 
Most of the jobs are full time which is 40 hours a week, workdays are 8 hours with an additional hour for lunch break. The salaries are usually lower than the other EU countries. 
Some of the websites where you can find available positions are:
Jobtiger.bg –  this is a job board with more than 20-year experience and an agency with international HR services.
Jobs.bg – this is a job portal offering jobs in the IT industry but also in a wide range of sectors. The job descriptions are available in English with some exceptions.
Zaplata.bg – a portal with numerous available positions but most of them are not in English.
Glassdoor.com – international portal for job search in English
Europelanguagejobs.com – another international portal in English
Check out our Digital Nomads Jobs Postings to find the best jobs available for Digital Nomads.
Nomad Friendly
Value for Money
Internet
Workspace
English
Food
Safety
Health
Transportation
Friendly
Quality of Living
Cost of Living Sofia
Sofia is probably the least expensive capital in all EU countries, nevertheless prices go up gradually every year. The rent for a decent apartment in an average neighborhood is about 300-350EUR. Bills for water and electricity will cost about 50USD per month but during the heating season which is almost 6 months the heating cost will add another 50 -60USD per month to the bills.  
The cost of transport in Sofia is quite affordable as a one-way ticket for all the different public means of transport is 0.80EUR but there are also a variety of cards like daily, weekly, monthly which makes it even cheaper. Almost all taxi rides within Sofia would be about 5EUR- 7EUR – it is highly recommended to check the prices on the window stickers as some of them are much higher than the average.   
Eating out is a pleasant experience as Sofia offers a good variety of cuisines, the quality is good and the cost is not relatively low.   The cost of a meal and an alcoholic drink in an average restaurant, pizza place, beer pub, wine &dine bistro would be about 15EUR. Of course the price of the drinks can range from about 2EUR for a nice local beer to 20-30EUR for a bottle of a quality imported wine. 
Eating at home and weekly groceries would start from 70EUR and the supermarket chains like Billa, Lidl, Kaufland usually have different discount offers.  
Sports and leisure activities for free time can cost a bit higher but the city also offers cheaper options like a hike in the mountains and paying only for the bus ticket. But you can also indulge and treat yourself to a Spa day in one of the luxury hotels in Sofia and spend about 70EUR. The monthly card for a fitness or a swimming pool is typically 30-40EUR.
The currency is Bulgarian lev which is fixed to the euro at exchange rate 1.955lv for 1 euro. The country is in ERMII and adoption of euro currency is expected in the near future (information as of 2021)