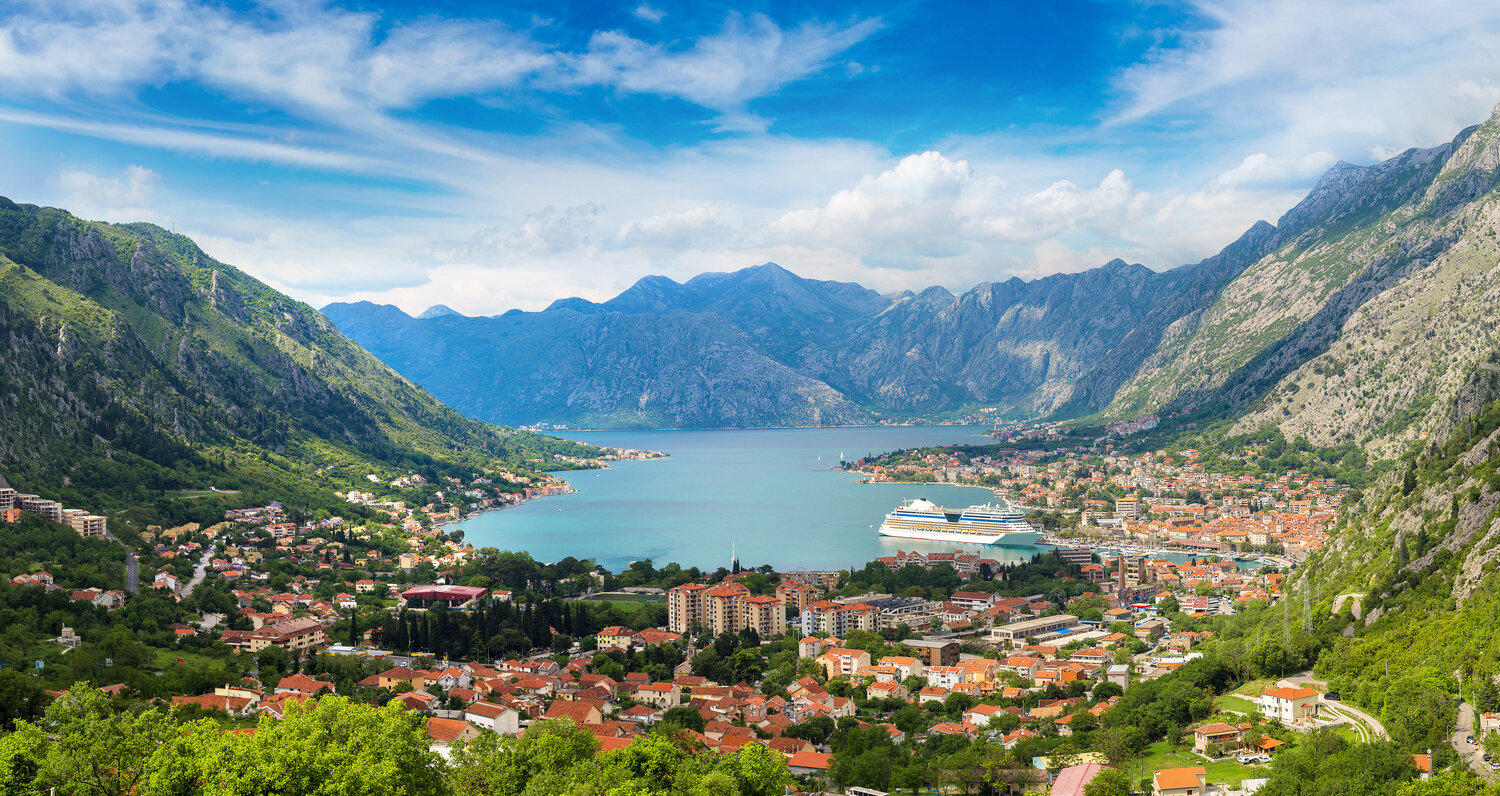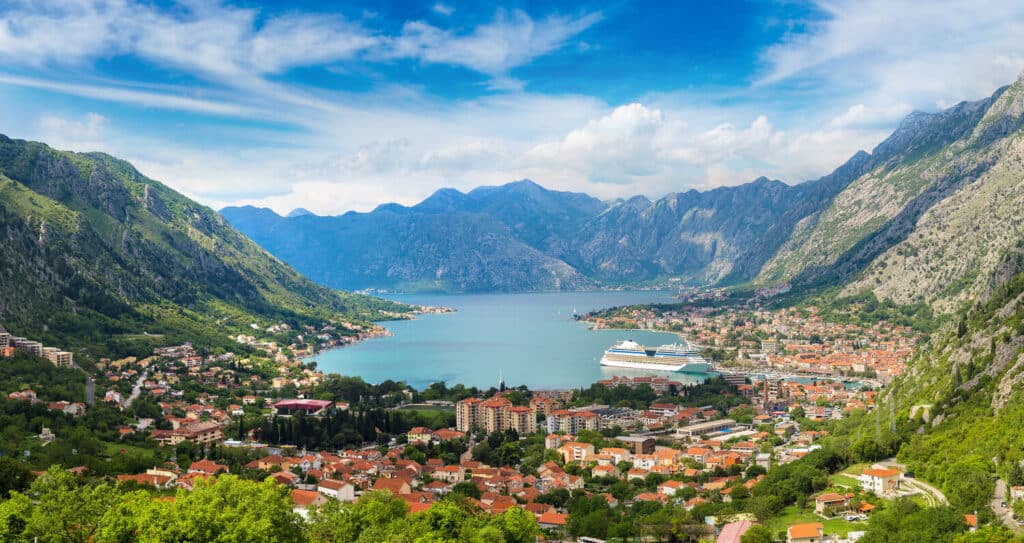 A Digital Nomad Guide to Kotor
Kotor is a charming coastal town in Montenegro with medieval architecture, stunning scenery, and relaxed lifestyle. As far as digital nomad destinations go, Kotor is still relatively undiscovered, but that's starting to change. Increasing numbers of remote workers are realizing that Kotor is a beautiful and inexpensive alternative to other popular European destinations, such as Barcelona or Nice.
Kotor offers digital nomads a relatively low cost of living, excellent internet speeds, and a growing community of like-minded individuals. The town is also situated close to some of Montenegro's most stunning scenery, making it the perfect base for exploring the country.
The town of Kotor is located in a picturesque bay on the Adriatic Sea. It is surrounded by towering mountains, and the old town is full of Venetian architecture. With a population of around 13,000, Kotor is small enough to feel intimate and friendly but large enough to have all the amenities you need.
Montenegro is a former Yugoslav republic that became an independent country in 2006. It is located on the Balkan peninsula, and its capital city is Podgorica. It's bordered by Croatia, Bosnia and Herzegovina, Serbia, Kosovo, and Albania.
The climate in Kotor is Mediterranean, with hot summers and mild winters. Winter can actually be a great time for digital nomads to head to Kotor, with comfortable temperatures and reasonable prices.
In terms of visas, citizens of most countries can enter Montenegro for up to 90 days without a visa. However, staying for a longer period can be a little bit tricky. English is not widely spoken in Montenegro, although you should be fine in restaurants, hotels, and shops in Kotor. However, learning some basic phrases in Montenegrin will definitely come in handy.
The official language of Montenegro is Montenegrin, but the most widely spoken language is actually Serbian. However, a mixture of Montenegrin, Croatian, Bosnian, and Albanian is also commonly spoken.
The currency in Montenegro is the Euro. The country is currently in the process of joining the European Union. It is also not part of the Schengen space, meaning that a visit to Montenegro can be used as a "Schengen break." Now that we've covered some of the basics let's take a more in-depth look at Kotor as a destination for digital nomads.
Nomad Friendly
Value for Money
Internet
Workspace
English
Food
Safety
Health
Transportation
Friendly
Quality of Living
Living in Kotor Overview
| | |
| --- | --- |
|  Meal, Inexpensive Restaurant | $5.46 |
| Domestic Beer (1 pint draught) | $2.48 |
| Cappuccino (regular) | $1.59 |
| Loaf of Fresh White Bread (1 lb) | $0.61 |
| Water (1.5 liter bottle) | $0.63 |
| One-way Ticket (Local Transport) | $0.99 |
| Basic Utilities (Monthly) | $100.83 |
| Internet | $22.35 |
| Fitness Club (Monthly) | $36.43 |
| Apartment (1 bedroom) in City Centre | $471.43 |
Currency: Indonesian rupiah (Rp)
[erw_exchange_rates_widget lg="en" tz="0″ fm="IDR" to="EUR,USD,GBP,AUD,JPY,RUB" st="primary" cd="" am="15000″][/erw_exchange_rates_widget]
ATMs
Max Withdrawal: Rp 3,000,000
Withdrawal Fee: Rp 30,000 – Rp 50,000
Use of Credit Cards: Mostly Cash
Digital Nomad Personal Experience in Kotor
One of the first things I noticed about Kotor is how picturesque it is. This town is home to some of the most beautiful scenery I've ever seen. Kotor is situated in a stunning bay, surrounded by towering mountains. Kotor Old Town, or Stari Grad, is a UNESCO World Heritage site, and it's full of medieval architecture.
I also really appreciated the relaxed lifestyle in Kotor. It's a fairly small town with a slow pace, so it's a nice place to stop and catch your breath. I had mostly been frequenting capital cities prior to coming to Kotor, and it was refreshing to be somewhere more low-key for a change. In terms of internet speeds, Kotor is definitely up to par. I was able to work quickly and efficiently without any issues.
There are plenty of cafes, bars, and restaurants to enjoy, but the town is small enough that it doesn't feel overwhelming. And, of course, the food is excellent. In Kotor, there's a nice blend of Montenegrin, Croatian, and Italian cuisine. Think lots of fresh seafood, pasta, and delicious grilled meats.
One of the things that I struggled with was that the digital nomad community in Kotor is still very small, and it can be hard to meet other people. There are a few coworking spaces, but they're often quite empty. Of course, this is something that some digital nomads actively seek if they want to immerse themselves in the local community. However, it's definitely important to keep this in mind if you're looking for a more social scene with lots of other expats.
Overall, I enjoyed my time in Kotor. The scenery is breathtaking, the food is excellent, and the internet is fast and reliable. It was a great place to recharge my batteries, take some time to reflect, and get some work done.
Work in Kotor
Best Places to Work in Kotor
Coworking Spaces
Kotor is not exactly a digital nomad hub. Not yet, anyway.
The most viable coworking option for digital nomads in Kotor is Kotor Nest. It's a coliving and coworking space that's located in the heart of the old town. The facilities are good, and there's a nice community feel to the place. However, you can't just work here, you have to join the coliving space, too.
There's also Innovation Center Tivat which is about 11 kilometers away from Kotor. It's a bit of a trek, but the space is modern and well-equipped. They host regular events and workshops, so it's a great place to meet other digital nomads and entrepreneurs.
Playworking is another coliving and coworking space located 13 kilometers from Kotor. It's a bit further away, but the space is really beautiful, and they offer a variety of courses and events. There's a big emphasis on creativity and personal development, so it's a great place to work if you're looking for something a little bit different.
Coworking spaces offer flexible memberships, so you could choose to travel to either Playworking or Innovation Center a few days per week and work from home the rest of the time. That way, you can combine convenience with the social benefits of a coworking space.
Cafes
The town of Kotor itself is full of quaint cafes, so finding a place to work shouldn't be too difficult. However, not all of the cafes are generous with their WiFi, so you may need to purchase a portable hotspot to guarantee a good connection. Equally, mobile data is very cheap in Montenegro, so that could also be a useful option.
Some of the best cafes in town include Forza Cafe, a stylish space where you'll find delicious desserts and cocktails alongside freshly brewed coffee. In the evening, you can come here to enjoy some live music.
Dojmi is a great place for working around lunch time. They serve fantastic toasties and salads, and there's a great all-day breakfast menu. The staff is friendly, and both the indoor and outdoor spaces are modern and comfortable.
Letrika Caffe Bar is widely considered to serve some of the best coffee in town, and it's a great place to work during the day. The cafe has a really cozy and relaxed vibe, and there's a charming stone courtyard to sit and work from on warm days.
Meanwhile, the beautiful Ponta Cafe overlooks the water so that you can enjoy the beautiful scenery of Kotor while you work. If you're a creative digital nomad looking for inspiration, there's really nowhere better to find it than at Ponta.
It is worth noting that cafes aren't really seen as workspaces in Kotor. There's absolutely nothing to stop you from working in a cafe, but it's not as common as it is in other cities around the world. You might struggle to find a plug socket from time to time, so charge your laptop before you head out for the day.
You may also attract a few strange looks if you're working from a cafe. The locals in Kotor are quite direct and won't hesitate to stare if you're doing something they deem odd. Try to remember that this is just curiosity, so don't take it as a sign of rudeness.
Working from home
If you prefer to work from home, then Kotor is a great place to do it. There are plenty of furnished apartments and vacation rentals available, so finding somewhere to stay shouldn't be too difficult. You'll enjoy fast WiFi and all of the comforts of home, making it easy to stay productive.
Kotor may not be as filled with remote workspaces as some other digital nomad destinations, but that doesn't mean it's not a great place to work. With a little bit of creativity, you should be fine.
Best Places to Live in Kotor
Best Neighbourhoods
Kotor is not a sprawling city with lots of different neighborhoods to choose from. However, there are a few areas that stand out as being particularly well-suited for digital nomads. Whether you want somewhere old-fashioned and charming or somewhere a little more modern, you can probably find it here.
Kotor Old Town
The charming Old Town of Kotor is the perfect place to set up your base. You'll be surrounded by medieval architecture, picturesque squares, and winding alleyways. In fact, you might even find yourself feeling like you're in the middle of Game of Thrones.
Despite being such a historical area, the Old Town is also home to plenty of cafes and restaurants. You'll have no trouble finding a place to work, and you'll be able to enjoy some of the best food and drink in town when you need a break.
The downside to the Old Town is that it can be busy during the summer months. If you're looking for a quiet and tranquil environment to work in for June, July, and August, then you might want to consider somewhere else. There's also less accommodation available in the Old Town, which can drive up prices during busy periods.
The Old Town is, unsurprisingly, the most popular place to stay among digital nomads. It's centrally located, it's beautiful, and it has everything you need. If you're keen to meet fellow nomads, then this is probably the best place to stay.
Kotor Bay
If you're looking for breathtaking views to inspire your work, then Kotor Bay is the place for you. The bay is still within walking distance of the Old Town, so you won't be too far from all of the amenities. However, it's a lot quieter and more relaxed. It also feels a little more modern than the Old Town.
There are a few cafes and restaurants along the waterfront, but it's not as lively as other areas of Kotor. However, the hustle and bustle of the Old Town is just a few minutes walk away.
Tivat
Tivat is the smallest municipality in Montenegro, and it's the perfect place for digital nomads who want a taste of small-town life. It's located in the center of the Bay of Kotor, and it's just a short drive or bus ride from the Old Town.
Tivat is a lot more modern than Kotor, and it's home to some of the best beaches in Montenegro. There are some nice bars, restaurants, and cafes along the waterfront, making it easy to find a place to work or socialize.
The downside to Tivat is that rent is more expensive here than in other parts of Montenegro. However, it's still relatively affordable when compared to Western European prices.
Find an Apartment in Kotor
Finding an apartment in Kotor is fairly easy, although it can be a little more difficult during the high season. There are plenty of furnished apartments and vacation rentals available, so sites like Airbnb and Booking.com are a great place to start.
Short-term rentals
In the summer months, you will probably pay at least €750 per month for an apartment in Kotor. However, on short-term rental sites like Airbnb, it's not uncommon to see listings for between €1,500 and €2,500 for a one- or two-bedroom apartment.
However, during the low season, the average price tends to hover between €500 and €700 per month. It is definitely also possible to find apartments for as little as €300. You'll have a lot more negotiation power during this time since there are fewer tourists around.
Social Media
Although the digital nomad community in Kotor is not huge, there are a few Facebook groups that may be helpful when it comes to the search for accommodation. They include: 
Expats in Tivat and Kotor

Kotor Bay Digital Nomads

Montenegro Digital Nomads and Remote Workers

Montenegro Properties
Although some of these groups cover the entire country of Montenegro rather than focusing on Kotor specifically, they may still be useful. Kotor is one of the country's most popular destinations for digital nomads. Therefore, there's a good chance you'll see some posts about the area within these groups.
Don't just passively scroll, either. Feel free to post about what you're looking for in Facebook groups and see if you get any promising responses.
Local Real Estate Websites
For longer-term rentals, the two most reliable real estate websites to use are:
The high season for tourism in Kotor runs from June to September. During the summer months, it's important to book accommodation in advance as prices will be at their highest and availability will be limited.
During this time, you will struggle to negotiate rent prices due to the high level of demand and the limited number of places available. It's a landlord's market during the summer season. However, if you're willing to pay a little extra, you'll be able to enjoy the beautiful weather and the lively atmosphere that comes with it. 
The low season runs from October to May, and this is when digital nomads can score huge bargains in Kotor. Since there are very few tourists in the area during these months, the power balance shifts, and it becomes a renter's market with better value for money.
Landlords are keen to rent out their properties and are willing to offer significant discounts. After all, it's either that or have their property sitting empty for months on end, with no income at all. For this reason, it's definitely worth considering a winter stay in Kotor.
During the low season, you can find a beautiful apartment with a sea view for €500 per month, or maybe even less. If you're willing and able to pay several months' rent upfront, you'll be able to negotiate an even better deal.
This doesn't just apply to apartments, townhouses, and villas, either. Even hotels and hostels offer significant discounts during the low season, so it's definitely worth checking them out, too. It's a good idea to stay at a hotel or hostel for a week or two while you look for a place to rent in person. You can spot better deals this way and find properties that may not even be listed online.
Bear in mind that for some types of accommodation, you will be required to pay a tourist tax that may not be included in the initial price. This is usually at a rate of between €1 and €1.50 per day.
Cheap Places to Stay in Kotor
If you're looking to stay in Kotor on a budget, winter is most definitely the best time to come. During the low season, which runs from October until May, you can find some amazing deals on accommodation. Don't be afraid to haggle a little bit, either. It's very common in Kotor during the low season, and you don't want to end up overpaying.
The most popular type of accommodation among digital nomads is apartments. However, there are also many lovely villas and townhouses available in Kotor. To reduce your monthly rental costs, sharing an apartment or house with several other people can be a good idea. 
If you're willing to share, you can find a room in a comfortable apartment for as little as €250 per month each. Those able to pay several months' rent upfront, may pay even less than this. Sharing is also a great way to meet other digital nomads and make friends in the city. You can find fellow nomads to share an apartment with either by posting in relevant Facebook groups or by searching websites like Craigslist and Nomad List.
When searching for accommodation, remember that rentals on third-party sites are very often more expensive. It may be worth booking a hostel for a few nights and then searching for an apartment once you're in Kotor. This way, you'll be able to see the properties for yourself and negotiate a better price in person. Often during the winter months, you will see vacancy signs in windows, so it's definitely worth enquiring about these too.
Kotor Visa
Securing an initial entry visa into Montenegro is easy for most digital nomads. Citizens from most countries receive a 90-day visa-free stay in the country, with no need to arrange anything in advance.
However, in order to enter Montenegro, you will need three months of validity on your passport from the date you intend to leave. You'll also need at least one blank visa page in your passport and may also need to show proof of onward travel.
Many digital nomads in Europe use a three-month stay in Kotor as a "Schengen break." The Schengen Space has strict rules about how long non-EU citizens can spend in the area, limiting them to 90 days within any 180-day period. By spending three months in Montenegro, which is not part of the Schengen Space, you can reset the clock and enjoy another 90 days in Europe.
Currently, staying in Montenegro longer than ninety days is not possible on a visa-free basis. If you want to stay for longer than three months, you'll need to apply for a residence permit.
A temporary residence permit can be granted on the following grounds:
Study

Family reunification

Work for a local company

Medical treatment

Humanitarian reasons

Religious services

Scientific research

Marriage
Therefore, for the vast majority of digital nomads, obtaining a temporary residence visa for Montenegro will not be possible.
It's also not possible to do a quick visa run to a neighboring country and return to Montenegro on a new ninety-day visa. Montenegrin law states that tourists may only spend 90 out of every 180 days in the country without a temporary residence permit.
However, it's not all bad news. It has been widely reported that the Montenegrin government intends to announce a digital nomad visa in the near future. This will make it possible for digital nomads to live and work in Montenegro for extended periods of time.
The finer details and requirements for remote workers are not yet clear. However, for most digital nomad visas, applicants must provide evidence of financial means, be covered by health insurance, and have a clean criminal record.
Culture and Food in Kotor
Culture
As is the case with most Balkan cultures, Montenegrin people are very friendly and welcoming to visitors. The culture here is very relaxed, and you'll find that locals are always happy to help if you need directions or have any questions.
However, there are a few differences to note in comparison to many Western countries. The first is that while people in Kotor are friendly and warm, they are also direct. There are few social niceties here, and people will say what they think without trying to be polite. This can be a bit of a culture shock for visitors from more reserved countries, but it's also refreshing in its honesty.
Some visitors to Kotor also note that the locals have a bit of a tendency to stare. This is not a sign of rudeness in Montenegrin culture and is simply the result of curiosity. If you're doing something that is considered a bit unusual, you will probably find yourself on the receiving end of a few curious looks. Don't be put off by this, as it's all part of the experience of visiting a new and unfamiliar place.
The main religion in Montenegro is Christianity, and the majority of the population is Orthodox. However, you'll find that people here are generally quite tolerant of other religions, and there is also a significant Muslim minority.
As is also the case in other Balkan states, Montenegrins value a work-life balance and prioritize leisure time and relaxation. Celebrations are also a big deal here. Weddings, birthdays, national holidays, and religious festivals are all opportunities for Montenegrins to get together, have a good time, and let their hair down.
Food
The food in Kotor is a delicious mix of Mediterranean and Balkan cuisine. Fresh seafood is plentiful, thanks to Kotor's location on the Adriatic coast, and you'll find that most dishes are flavored with locally grown herbs and spices. During the winter months, there are also plenty of hearty stews and casseroles to keep you warm, as well as bread and pastries to fill you up.
Each region of Montenegro has its own specialties, and in Kotor, you will find a range of delicious seafood dishes, as well as homemade bread, cheeses, and cured meats. Black risotto is a particular favorite and is made with squid ink. Another local delicacy is prsut, a dry-cured ham that is similar to Italian prosciutto.
Cevapi, which are small grilled beef sausages, are also popular. They are frequently served with a side of flatbread and yogurt. You will often see cepavi vendors on the streets of Kotor, and these make for a delicious and cheap lunch. Meanwhile, Bajadera is a popular afternoon sweet treat, perfect for satisfying those 3 PM cravings. This chocolate and hazelnut confection is made with just a few simple ingredients but is absolutely delicious. Borek is a popular local breakfast dish and is made with phyllo pastry and filled with either spinach or cheese.
As for drinking, try Rakija to sample a local traditional beverage. It's a type of fruit brandy and is made with a range of different fruits, including plums, figs, and quinces. It's widely considered to be the country's national drink, so it would almost be rude not to try some during your time in Kotor.
The only thing to note is that while the Rakija you will find in most bars and restaurants has an alcohol volume of around 40%, home-brewed Rakija can be much stronger. Just be careful if you're offered some by a local in their home, as it might pack more of a punch than you were expecting.
Kotor Nightlife
Kotor comes alive during the summer months. From June to September, the city's bars are packed with tourists and locals alike, all looking to enjoy the weather and have a good time. Kotor is a relatively small place, so don't expect to find the same volume and variety of nightlife as you would in a larger city. However, it's definitely possible to let your hair down and have a good time here.
Some of the most popular bars and clubs to check out include:
Karampana bar is a small bar with a young and fun atmosphere.

Cezare bar, an old church with a huge drinks menu.

Trezor, one of the oldest bars in town, where all guests are treated like family.

Disco Maximus, a three-floor nightclub with eight bars. If you're looking to party all night long, this is the place to do it.
As mentioned, Kotor is quieter during the low season, and many places close down completely from October to May. However, there are still a few bars and clubs that remain open all year round. If you're visiting during the off-season, you'll still be able to find somewhere to enjoy a night out.
Kotor is generally a safe place to visit. However, as with any destination, it's always important to take precautions and be aware of your surroundings, especially when drinking alcohol. The locals are friendly and welcoming, but pickpockets and petty crime of course still exist. 
During the high season, in particular, you may find some pickpockets operating in crowded areas, so keep an eye on your belongings.
Overall, however, Kotor is a safe place to enjoy a night out, and there's no need to be excessively cautious. You'll often see tourists walking around late and alone without any problems, although it's always best to avoid this if you can. 
Just use your common sense in Kotor, and you'll be fine.
Things to do in Kotor
There are plenty of things to keep you occupied during your time in Kotor. As well as enjoying the nightlife, you can explore the city's many historical and cultural sights.
Some of the top things to do in Kotor include:
The Old Town

The scenic Old Town, or Stari Grad, of Kotor, is a UNESCO World Heritage site and one of the best-preserved medieval towns in the Balkans. With its winding streets and Venetian architecture, it's a wonderful place to explore. The Old Town is a maze of narrow streets and alleyways, so it's easy to get lost. However, that's all part of the fun. You'll feel like you've traveled back in time as you see washing hanging from windows, cats lounging in the sun, and locals going about their everyday lives. In fact, you'll probably find yourself pulling your camera out every few minutes to snap another photo.

Old City Walls

Kotor's Old City Walls are one of the town's most iconic landmarks. Built by the Venetians, they stretch around the Old Town although, sadly, they are now crumbling away. However, the Gurdić and Valier Bastions are accessible, and you can still see how intricate and detailed the stonework once was.

Kotor Fortress

Hike to the top of Kotor Fortress for sweeping views over the Old Town and Bay of Kotor. The hike is short but challenging, and it should take you from 30 to 40 minutes to reach the top. However, it's more than worth it for the breathtaking views. Make sure you wear comfortable shoes and bring plenty of water, especially if you're hiking during the warmer months. It's best to leave early in the morning or later on in the afternoon during the summer. Otherwise, you'll be a sweaty, exhausted mess if you attempt the hike around lunchtime when the sun is strongest.

The Ladder of Kotor

This is another hiking route that takes you to the Kotor Fortress. It's less popular than the main route but arguably even prettier thanks to the many old stone churches that populate the path. This zigzagging route is also a lot longer, so be prepared for a workout. It's a strenuous hike that will take you a few hours each way. However, if you're brave enough to tackle it, you'll be rewarded with some truly stunning views.

Cathedral of Saint Tryphon

This beautiful cathedral is one of the most important religious buildings in Montenegro. It's dedicated to Saint Tryphon, the patron saint of Kotor, and is one of the town's most iconic landmarks. The cathedral was consecrated in 1166, although it has been damaged and restored several times due to earthquakes.

Kotor Beach

Kotor Beach is the perfect place to relax and soak up the Montenegrin sun. It's a small, scenic beach located just outside of the Old Town, and it's usually pretty quiet outside of peak season. It's the perfect place to sunbathe, read a book or cool off in the water.

Farmers' Market

Every Saturday at 7 AM, the Farmers' Market comes to life in Kotor. It's the perfect place to stock up on fresh, local produce or try some traditional Montenegrin specialties. If you're planning on cooking during your time in Kotor, this is the place to gather your ingredients. The market sells everything from fruit and vegetables to meat, cheese, and bread. You'll also find stalls selling honey, olive oil, and other local products.

Our Lady of the Rocks

This small island is one of the most popular tourist attractions in Kotor. It's an artificial island and legend that was formed by sinking ships full of rocks into the water. However, other tales say that the island was actually made by seamen who laid a rock in the bay after each successful voyage to honor the figure of Madonna. To this day, throwing rocks into the sea remains a local custom. Each year on 22 July, Kotor locals take boats out and throw rocks into the water to continue widening and strengthening the island. Our Lady of the Rocks is a popular tourist attraction, so you won't have any trouble finding a boat to take you there from Kotor. If you wish, you can also take a guided tour of the small church on the island.

Church of Saint Nicholas

In Kotor's Old Town, you'll find the Serbian Orthodox Church of Saint Nicholas. Located in Saint Luke's Square, the church was originally built at the beginning of the 19th century before being destroyed by a fire in 1896. It was then rebuilt between 1902 and 1909. Inside, you'll find beautiful artwork that makes this small church well worth a visit.

Kotor Cats Museum

Cats have been associated with Kotor for centuries. The streets of Kotor are full of them, and the locals tend to take very good care of their four-legged friends. Everywhere you go, you'll see felines soaking up the sun and enjoying plenty of attention. When you sit at a restaurant, you may well even find yourself face-to-face with a cat asking for your leftovers. The Kotor Cats Museum is dedicated to these furry creatures and their important role in the town's history. It's a small but fascinating museum that's well worth a visit, especially if you're a cat lover.

Kotor Bazaar

Tucked inside one of the old city walls, the Kotor bazaar has an irresistible old-world atmosphere, although much of what's on offer are trinkets designed for tourists. It's still fun to wander around, particularly for the atmospheric setting and the chance to people-watch.

Montenegrin Wine

When you think of wine-producing countries, your mind usually goes to France, Italy, and Chile but not Montenegro. But make no mistake, Montenegro produces some excellent wines. The Montenegrin climate is ideal for growing grapes, and the country has a long tradition of viticulture. You can find a great bottle of wine at a local convenience store for a few euros or head to a wine bar to enjoy a tasting menu. The Old Winery Wine Bar is a particularly great choice. Not only does it have an excellent selection of Montenegrin wines, but it also has a cozy atmosphere and a certain rustic charm. Whether you're a wine lover or not, sampling some of the local produce is a great way to get a taste of Montenegrin culture.

Paddleboarding

Hiring a SUP board and exploring the waters of Kotor bay is a fun and active way to see the city from a different perspective. Paddleboarding is a great workout, and it's much more environmentally friendly than taking a boat out.
Best Time to Visit Kotor
Kotor's climate is Mediterranean, which means it enjoys hot, dry summers and mild, wet winters. July and August are the hottest months, with temperatures often exceeding 30 degrees Celsius. However, Kotor can get busy during this time. Accommodation prices are also at their highest, and the Old Town can feel too crowded for some people's liking.
The coldest months are January and February, when temperatures hover around 6 degrees Celsius. However, they can drop below freezing or even rise up to 15 degrees if you're lucky.
Many homes in Kotor do not have central heating, so if you're visiting in winter, be sure to bring some warm clothes. Gas heaters, electric blankets, and hot water bottles are all common ways of keeping warm in Kotor.
As mentioned, the low season, which runs from October to May, can be a great time to visit Kotor. The city is much quieter, and you'll find lower prices for accommodation. However, the cold midwinter temperatures may well put you off from traveling during this time.
Therefore, the very best time for digital nomads to visit Kotor is in spring and fall. This means from March until May or October until December. During these months, you'll get the best of both worlds and enjoy comfortable temperatures and low prices.
Kotor for Families
In terms of activities, Kotor is best suited to families with older children who can appreciate the history and culture of the Old Town. Younger kids may find it boring. However, there are still plenty of beaches and restaurants where families can enjoy some quality time together.
Many hotels in Kotor provide creche or daycare services. However, these can be quite expensive and may not be available during the low season. They are more catered towards tourists than digital nomads and aren't a long-term solution.
If you're looking for an au pair or nanny to help take care of your children, you may be able to find one through a local agency. For an experienced, full-time nanny, you can expect to pay around €1,000 per month, although it is possible to find cheaper options during the winter months.
There aren't any English-speaking kindergarten facilities or schools in Kotor itself, but the Arcadia Academy is a ten-minute drive from the Old Town. It's a respected Cambridge international school that caters to pupils aged between 3 and 18, so it's perfect for families who need a long-term solution.
Otherwise, the next closest international school is the QSI International School which is over an hour away in the capital of Podgorica.
All in all, Kotor is not the best destination for digital nomad families with young children. However, it can still be a great place to visit if you're prepared to do a bit of research and get creative with childcare solutions. It's possible to make it work, but it may not be as straightforward here as in other destinations.
Living in Kotor
Kotor Transportation
Kotor's Old Town is small and walkable, so you probably won't need to use public transport very often. If you're staying centrally, then your monthly transport costs will probably be very low. However, if you're staying in one of the outlying suburbs or want to explore further afield, there are a few options.
The best way to get around Kotor is by car. You can easily rent a car from the airport or from a rental company in town. This gives you the freedom to explore the area at your own pace and see some of the nearby attractions, such as Perast and Budva. Dagami 8 and Exotic are two reputable rental agencies.
You do not need an international driver's license to drive in Montenegro, as long as your license is valid in your home country. You do, however, need to be at least 21 years old in order to rent a car.
It's also possible to rent a scooter in Kotor. In fact, a scooter can be a really fun way of getting around the area. Just be careful, as the streets can be quite narrow and busy in places. The same rental rules apply to both cars and scooters.
Renting a bicycle is another option and a very enjoyable way to experience Kotor. Cycling through the Bay of Kotor is particularly beautiful. You can either bring your own bike with you or rent one from a local shop. 
If you don't want to drive, Kotor is well connected to many of the surrounding towns and villages by bus. The bus station is located just outside the Old Town walls, and there are regular services to places like Budva, Tivat, and Herceg Novi. 
The bus is a fairly cost-effective way of getting around. For example, a ticket from Kotor to Budva costs between €3 and €6 each way. However, the buses can be quite crowded and uncomfortable, so it's not the best option if you're looking for a relaxing journey.
You can also take the Bay of Kotor ferry between Kamenari and Lepetane. This is a great way to see the Bay of Kotor from the water and takes just 10 minutes, whereas the journey takes 45 minutes on the road. There is no transfer fee for passengers, either, although you will pay €2 for a scooter or motorcycle and €4.50 for a car. 
As for ride-hailing services, there is no Uber anywhere in Montenegro. However, in Kotor, there are some reliable taxi companies who charge a fair price for their services. Orahovac Taxi is one of the best-rated companies by locals and tourists alike. Red Taxi Kotor is another good option.
Fitness and Health
Since Kotor boasts so much natural beauty, it's no surprise that there are plenty of outdoor activities on offer. From hiking to swimming and kayaking, there's something for everyone. As mentioned, paddleboarding is a popular activity, too.
Meanwhile, cycling along the coast of the Bay of Kotor is a real treat and a good workout, too. There are some amazing routes that take you through stunning scenery.
There's also the popular Košarkaški Klub, a basketball club that organizes regular games and tournaments for all ages. If you're a fan of the sport, this is a great way to socialize and stay fit at the same time.
There is only one public gym in Kotor: Zen Wellness. As the name suggests, Zen Wellness is more than just a gym. In addition to a wide range of cardiovascular and weight-training equipment, they also offer yoga, pilates, and other fun fitness classes. They also offer classes and activities designed especially for children. There is a sauna and an on-site masseuse to help with post-workout recovery.
If Zen Wellness doesn't seem like a good fit, you can always head to Tivat's Core Fitness. This self-professed "hardcore" gym offers boxing and yoga classes in addition to its weightlifting facilities.
The closest tennis club to Kotor is also located in Tivat. It takes around 25 minutes to drive there from Kotor, so it's not the most convenient option, but it can be good for an occasional game.
Kotor People
People in Kotor, and Montenegro in general, are very patriotic and are proud of their heritage. You'll often see flags flying from buildings and people wearing traditional clothing. Montenegro has a history of being part of many different empires, and this is reflected in the architecture, food, and culture.
There are relatively few permanent expats in Kotor, but you will find a small community of digital nomads. The introduction of the digital nomad visa may soon see Kotor explode in popularity, but for the moment, it's still a relatively quiet and undiscovered destination.
The locals are very friendly and welcoming, but older generations do not tend to speak a lot of English. However, English is widely taught in schools, so most young people have at least a basic level of English. If you try to learn a few words of Montenegrin, the locals will appreciate your efforts. 
Kotor is a safe place to live and work, with a very low crime rate. People are generally trusting, and there's a real sense of community. This sets Kotor apart from big-city digital nomad hubs. Kotor is also a fairly small town, and it's the kind of place where everyone knows everyone. This can be a great thing or not so much, depending on the kind of person you are. On the one hand, it's great to have such a close-knit community, but on the other, it can make remote workers feel the need to move on to a more exciting destination soon.
Since Kotor is small, tourists often visit on a day trip from Dubrovnik, which is just a two-hour drive away. This means that the city can be quite busy during the day, but it settles down during the evening. People in Kotor definitely enjoy a laid-back and relaxed lifestyle. You'll often see people sitting in cafes and bars, chatting and enjoying the slow pace of life. The locals are very much of the opinion, "why do today, what you can do tomorrow?"
This is one of the things that makes Kotor an appealing destination. However, if you love the hustle and bustle of a big city, Kotor may not be the right place for you. This laid-back attitude is also not perhaps well-suited to someone who likes to constantly be productive. If you're the kind of person who likes to have a lot going on, Kotor might feel a bit too slow-paced for you.
On the other hand, if you're looking for a place to relax and unwind, Kotor is definitely the right choice. It's certainly not cosmopolitan, but it's perfect for those who want to escape their 9 to 5 and enjoy a slower pace of life.
The currency in Montenegro is the Euro, which is very convenient if you're a digital nomad from the Eurozone. There are plenty of ATMs around, although they will charge international withdrawal fees, even if your own bank doesn't. Credit and debit cards are widely accepted in Kotor, so it's best to get a card with little to no foreign transaction fees and use that instead.
Kotor Insurance and Medical Care
In Montenegro, citizens are automatically covered by state health insurance. However, if you're a digital nomad from outside of the EU, you'll need to make sure you have travel insurance that covers you for the duration of your stay.
If you are an EU citizen, you are covered by a reciprocal healthcare agreement between Montenegro and the EU. This means that emergency treatment is free if you present your passport and European Health Insurance Card. However, if you require anything other than urgent care, you will still need to pay. Therefore, it's still worth looking into getting insurance.
There are several hospitals and clinics in Kotor, but the standard of medical care is not as high as in much of Western Europe and the USA. However, it is perfectly adequate for most needs, and there is English-speaking staff at all of the major hospitals and clinics.
Digital nomads should consider a comprehensive insurance policy that includes medical cover. This will give you peace of mind and means that you can get the treatment you need without worrying about the cost. Companies such as WorldNomads, SafetyWing, and TravelEx offer comprehensive insurance policies specifically designed for digital nomads, with flexible coverage and affordable prices.
If you need a doctor's appointment, your best bet is to visit the Doctor in Montenegro website and enter your location. They will then find a doctor nearby and arrange an appointment for you at the earliest convenience.
Make sure you are fully covered by reading our full Digital Nomad Travel Insurance guide.
Jobs in Kotor
Jobs for foreign citizens in Kotor are few and far between. The best bet is to look for work in the tourism industry, as many of the businesses in Kotor are geared towards tourists. However, these jobs are largely seasonal. Montenegro has a high unemployment rate, and many of the jobs which are available are low-paid and unskilled. This means that it can be very difficult to find work, even if you do have the necessary skills and qualifications.
There are a few websites that list jobs in Montenegro, but most of these are in Serbian. If you do not speak Serbian or Montenegrin, then your best bet is to look for remote work through international job websites such as Indeed, Monster, or Glassdoor.
You may be able to find a few volunteer or internship opportunities in Kotor on sites like Workaway, but these are usually unpaid and may not be relevant to your skill set. However, paid positions do occasionally crop up, so it's worth keeping an eye out. Worldpackers is another site to check regularly.
There is not a big digital nomad scene in Kotor as of yet, so there aren't many startups or tech companies hiring remotely. As mentioned, there are a few coworking and coliving spaces around where it may be possible to do some networking, but it's not guaranteed that there will be any opportunities.
Overall, it is very difficult to find paid work in Kotor. However, as a digital nomad, this most likely won't be necessary as you will be working online.
Check out our Digital Nomads Jobs Postings to find the best jobs available for Digital Nomads.
Nomad Friendly
Value for Money
Internet
Workspace
English
Food
Safety
Health
Transportation
Friendly
Quality of Living
Cost of Living Kotor
Compared to much of Europe or the USA, Kotor is a very affordable place to live. If you're careful with your spending, it is possible to live comfortably on a fairly limited budget, particularly during the winter months.
As mentioned, there is a big disparity between rent prices during the high and low seasons, which can make a big difference to your overall cost of living.
Sample expenses for one month in Kotor
Essential costs
€400 basic one-bedroom apartment
€90 bills for water, gas, electricity, WiFi
€20 public transport
€70 groceries
€10 cell phone plan
≈ €590 total per month
However, note that in the summer months you can expect to add at least €300 to the price of rent.
Optional costs
€300 eating out and nightlife
€220 coworking space
€50 health insurance
€30 gym membership