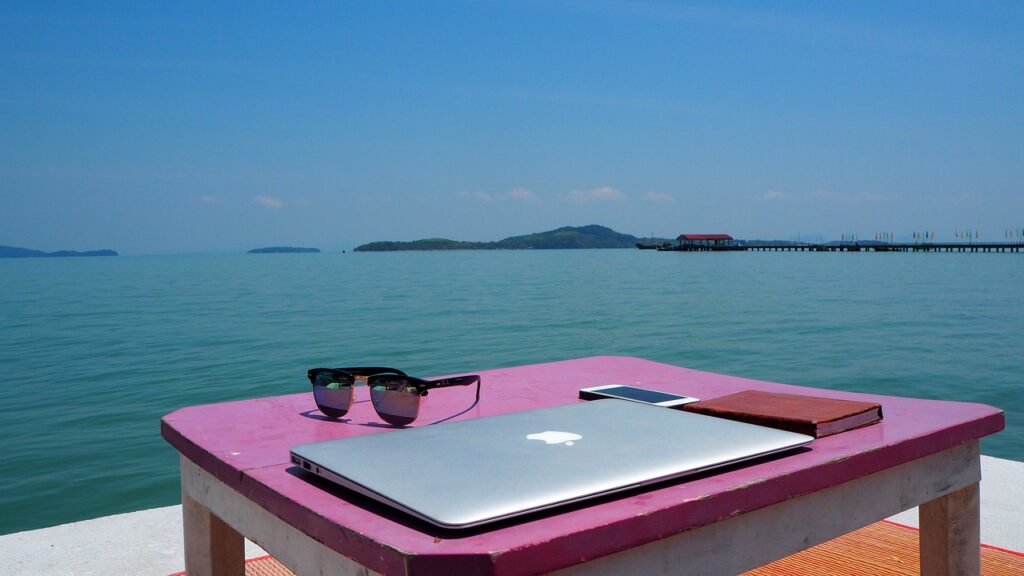 Best Remote Companies to Work for
Best R

emote Companies to Work for in 2022
Before we dive into some of the best remote companies out there you can work for, let's imagine the following situation. It is 9 AM on a Monday morning. The team members enter the Zoom meeting for the usual weekly kick-off as the senior manager announces that it is time to get back to the office. After several seconds of stunned silence, a team member dares to ask whether this policy is mandatory for all staff members. The manager nods and encourages everyone to return to the office after working remotely for so long. 
This message can be a shock for anyone who already got into the habit of working remotely and enjoying the comfort of their own four walls, not having to commute every day for hours and spend more time doing what they love. 
Remote work became a standard practice over the last one and a half years in most of the business fields and has created a new generation of workers who are no longer okay with sitting in an office. In the past two decades, the number of remote workers has risen by 115%, according to a report by Flexjobs. 
For millennials especially, working remotely turned out to be particularly important. A recent study by the Conference Board showed that 55 percent of millennials, people born between 1981 and 1996, questioned the reasoning behind policies encouraging to return to the office. And if anything, the rise of the Delta variant of the coronavirus may fuel resistance among reluctant office goers of all ages. As a result, millennials are likely to choose flexible jobs over salary.  
And that for a good reason, since industries that were previously thought to only exist as in-person roles like nursing, personal assistants and teaching, have joined the virtual movement using remote technology to connect people around the world. These companies allowed fully remote positions or even operate now fully remote, meaning all employees work from home or from shared workspaces. Remote companies typically host employee get-togethers, retreats and encourage video conferencing to help connect remote employees. 
If you are looking for a Digital Nomad job, you are in the right spot! We have put together a list of companies that were flexible enough to go with the time and adjusted to the new reality by creating full-time remote positions. 
Here are our top ten picks for companies that are fully remote or offer remote positions.

10 Best

Companies to Work for Remotely
Remote Companies to work for Remotely
Doist

 
Doist is a company with a globally distributed team that specializes in productivity software. Their main products are Todoist and Twist. With over 60 employees across 51 cities, the Doist team operates as a fully remote company.
This company offers their remote employees several benefits such as allowing parents to bring their partne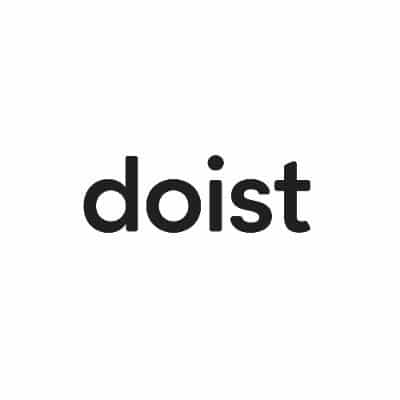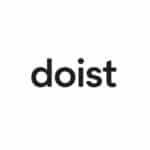 r and children to the company retreat. 
Furthermore, Doist does not have any core working hours, meaning that your 40 hours a week can be completed according to your schedule! Complete freedom of time management sounds like an amazing advantage when working remotely!
And in case you need some social time, you can choose a coworking office of your choice. 
According to Glassdoor, employees are convinced that Doist has mastered its communication in their fully remote workspace and truly cares about the employee's wellbeing. An employee reports that his manager regularly stressed the importance of placing life and family above work and job during the ongoing COVID-19 pandemic. 
Close
Close helps businesses turn more leads into revenue with its sales engagement CRM. The company's team is disturbed across Europe and the United States with over 40 people across twelve countries and fourteen states.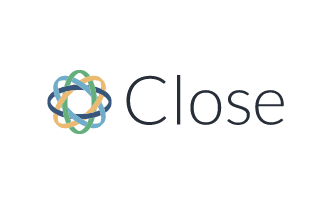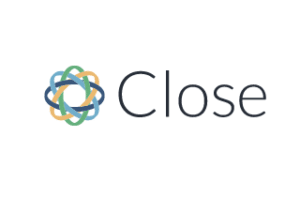 Close hosts not one, but two annual team retreats, has flexible working hours and grants a monthly coworking stipend worth $200 US dollars. 
The company's employees enjoy traveling and working simultaneously and appreciate the company's emphasis on deliverables instead of number of hours worked in a week. 
Frontastic
Frontastic is a cloud platform for online retailers, brands, marketplaces, and dynamic start-up teams which helps create mobile-first experiences with minimal IT effort.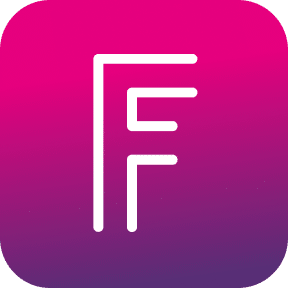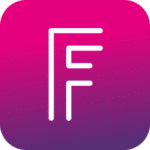 The Frontastic team operates fully remote and consists of more than 30 employees who collectively speak thirteen languages.
This company offers perks like a five-day retreat three times a year and frequent virtual social events. Employees say that they never feel alone, because there is always someone to talk to, someone to help you. This team spirit across departments makes Frontastic a good place for everyone who values working closely with their team members. 
Spotify

 
If you are a melomaniac then this might be the place for you! 
Spotify is a music streaming and media services provider with headquarters in Sweden. 
Even though Spotify is not completely fully remote, they offer hybrid work opportunities, meaning that they prefer a blended approach of remote and in-person work or positions that are fully remote and others that are partly required to work from the office.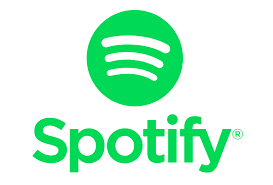 Spotify also matches the 401K for US employees, offers an employee stock option plan and a free membership to their streaming platform. I guess this employer would not be disturbed by employees blasting tunes while working. This is what I call embracing work culture at its finest!
Glassdoor reviews are matching the general reputation of Spotify. Employees feel appreciated and see their work as highly inspiring. Spotify has been rated a great place to work when starting a family since there is a parental leave program. 
Twitter
I guess it is not really necessary to introduce the next two companies on the list, but for the sake of completion: Twitter is a global platform for public self-expression and conversation in real time. I'll translate: It's a social media platform. 
Twitter announced in May 2021 that its employees will have the option to work from home forever which sent shock waves through the general working community. However, the company's survey data and successful remote working experience suggested extending remote working policies. 
Twitter offers parental leave, performance bonuses, employee stock purchase plans, professional development and training opportunities, unlimited vacation time and catered meals when working from the office. 
Facebook
As of June 15, Facebook opened up remote work to all levels of the company. Anyone whose role can be done remotely is able to request remote work. Facebook also promised to be more flexible with and provide guidance to those who are expected to return to the office. Furthermore, Facebook offers 20 business days to their employees to work from another location where they have work authorization. 
Right this second, more than 500 remote positions are offered by Facebook worldwide on their career's website. This number is more than encouraging and the chance that an employee is needed exactly in your region is pretty high!
But what do employees say about working for Facebook in general? 
For the most part, employees say that they enjoy working at Facebook. The company earned a 4.6 out of 5 on Glassdoor based on nearly 5000 reviews, which is a pretty high amount of feedback. 
Work-life balance however, can vary tremendously from team to team. It is important to keep in mind that Facebook is and wants to stay one of the biggest companies in the world.
Facebook does not run short on employee benefits and is also not shy about that by showing transparency and listing their employee benefits online. They offer parental leave, cover its employee's health and dental insurance and provide wellness reimbursements to support a variety of health activities. They also cover meals when working on-site. 
Aside from parental leave, Facebook supports family planning, including adoption and surrogacy assistance and contributes to so-called "baby cash" to help with newborn expenses. What is not completely clear is the amount of paid time off per year.
However, all in all, a solid package of benefits by one of the biggest companies of our generation. 
Upwork
Any freelancer knows it – Upwork is the largest marketplace for remote talent. It only makes sense that Upwork is embracing the remote work culture as well within their company. They employ remote employees and have two offices in the United States located in Santa Clara and Chicago.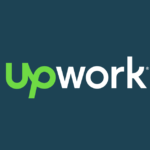 Upwork offers a comprehensive set of benefits covering everything from medical, dental, vision, emotional and family well-being. Also, they introduced an incredible support system for new families, which includes fertility and adoption subsidies and unlimited paid time off policy. What a package!
Full-time Upwork employees say that the company is filled with smart and passionate people following a common mission. Employees felt taken care of working through the stress of COVID-19.
Cool Remote Companies to work for Remotely
Stripe
If you have ever dealt with an e-commerce company, you have probably bumped into Stripe, a software that enables businesses to bill customers with subscriptions or invoices, capture more revenue, and manage their business online.
Stripe has a globally distributed team with offices in vibrant cities such as San Francisco, Seattle, Amsterdam and Dublin.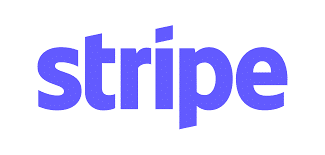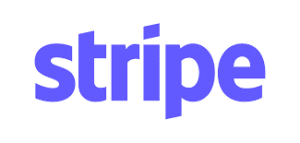 This company realized very early on in 2013 that the work culture was changing and started diverging from the office-centric approach by hiring remote engineers. In 2019, the company counted already four engineering hubs in San Francisco, Seattle, Dublin and Singapore. If this was not enough, they added a fifth one and launched a completely remote engineering hub. In total, over one hundred remote engineers have been hired. Stripe is aware that talent is also living outside the metropolitan areas of their main hubs. Their further mission is "to increase the GDP of the internet", says CTO David Singleton. 
Stripe's slogan is: "Our users are everywhere. We have to be, too." This hits the nail on its head and perfectly matches the zeitgeist of the 21st century. Keeping their employees internationally disturbed allows Stripe to have a closeup of customer habits all around the world. But when it comes to creative work that requires personal interaction, Stripe puts a strong emphasis on in-person meetings to develop new products. 
Having said this, Stripe has an armada of remote engineers and applies a blended work approach for managers and the product development team. Depending on your position, you will have more or less in-office time. 
Stripes offers its employees paid time off, sick days and vacation. Furthermore, they cover health insurance, including dental and vision insurance. Finally, there are retirement benefits and accounts that can be opened by the employer. 
Shopify
Speaking of e-commerce: Shopify is the world's leading e-commerce platform for businesses and they recently made the decision to go fully remote. 
On May 21, 2020, Tobias Lutke, CEO and founder tweeted that office is over for Shopify. The company's offices were closed until the beginning of 2021 and most of their employees keep working remotely until today. 
Good news for environmentalists and anyone who values our planet! 
Shopify created a sustainability fund in 2019 and pledged $5 million to invest in technologies that could help solve the climate crisis. Having committed to being carbon neutral, Shopify's fund mainly focused on exploring the effects on the environment of a long-term remote working policy in 2020 and guided their employees on sustainable remote working practices. 
In addition to Shopify's basic health benefits plan, employees receive around $5000, which can be put in a health or wellness spending account, a charitable giving account or retirement saving. Basically, employees can choose how funds are allocated to each option. Furthermore, Shopify employees are granted stock outright. 
Atlassian
Want to work for one of the first remote work movers? Then Atlassian is a great fit for you!
Atlassian is an Australian software company that develops products for software developers, project managers and other software development teams. One of its most popular products is the software Jira and is used for bug tracking, issue tracking and project management. It has a lot of features and add-ons to offer its customers. 


In order to stay successful and ensure the best quality of their products, Atlassian pursues a single mission: Unleashing the potential in every team. Part of this mission is going fully remote as one of the big tech giants out there and allowing their employees to choose between working at the office or remotely. 
To prove how serious they are about that commitment, Atlassian has sent Charlie Ecaps, a Cloud Support Manager, into space to test the limits of distributed teamwork. Charlie spent a week in orbit testing the limits of distributed teamwork and proved that Atlassian tools can support even the most remote teams on earth and beyond. 
The idea for this unconventional experiment grew out of Atlassian's existing TEAM Anywhere program, which they kicked off roughly a year and a half ago at the beginning of the coronavirus lockdowns. In this time, Atlassian was one of the first companies to close their offices indefinitely and transition all staff to work remotely. Soon after Atlassian recognized that remote work is here to stay and started developing internal infrastructure, including new policies that helped to establish new team routines while incorporating enough flexibility for their team members to live and work nearly anywhere they choose going forward. 
Atlassian is also completely transparent with their employee benefits that can be found on their website. Knowing how important it is to recruit and retain top talent, Atlassian offers, according to their website, a competitive salary, development opportunities and a unique corporate culture. 
Besides that, a robust employee benefit package is waiting for any new employee which includes health, vision, dental, and life insurance. In addition, paid time off, retirement savings plans, catered lunches and onsite fitness and wellness reimbursement is granted to Atlassian employees. What in particular stood out was that short- and long-term disability insurance was a stable part of the benefits package. 
Furthermore, Atlassian takes into account that understanding contractual terms can be difficult since legal technical terms are not the most reader friendly piece of text. In order to bridge this gap, Atlassian provides tips on how to make sure that you have understood the ins and outs of your employee benefits and employment contract.
I see you, Atlassian! Creating trust starts with bringing everyone on eye level. Well done!
Even if sending an employee to space is a little much for you, the dedication to flexible remote work, transparency when it comes to employee benefits and clear message of what kind of company Atlassian is, makes this company a true gem for any worker trying to go full remote work! 
Best Remote Companies to Work for Conclusion

 
Now that you have read our list of the top ten best companies to work remotely for, you no longer have an excuse to wait for your dream job and delay starting your remote or digital nomad life!
Of course, the list could go on and on since the worldwide pandemic has challenged the status quo in every corner of the earth when it comes to work culture. 
So, grab your laptop and finally send that job application you have been trying to perfect for days. The time for remote work is NOW! 
We wish you the best of luck in your search!