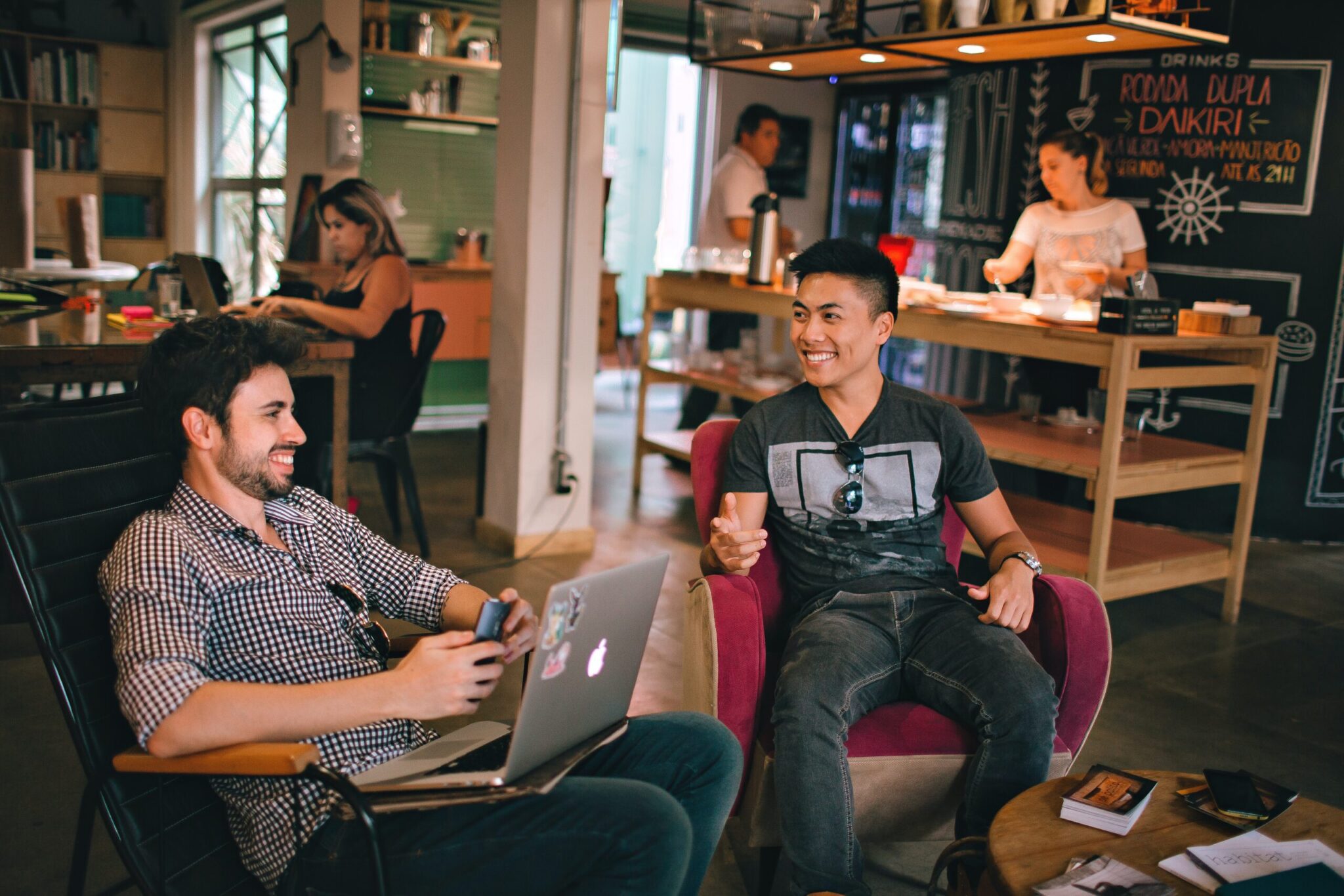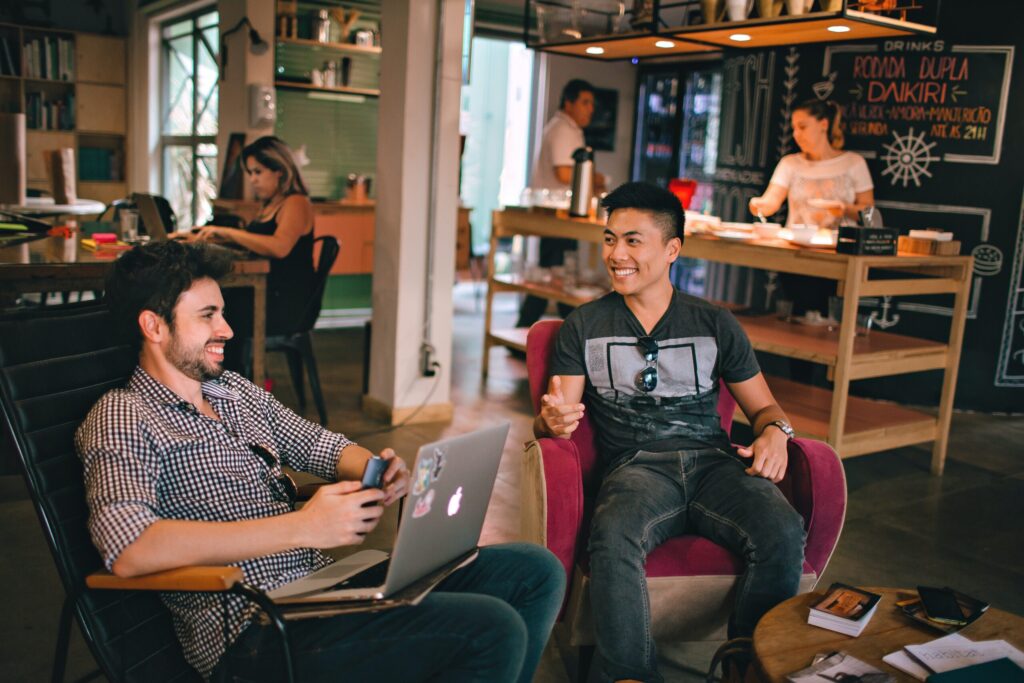 The Rise of Remote Work
2020 – what a year for the workplace! Almost one and a half years ago the first lockdowns were announced and in-office employees transformed into remote keyboard warriors. A drastic change that transformed the office and the future of remote work overnight!
It was also a wake-up call for many people who dreamed of a different lifestyle than the typical 9-5 office hours in a cubicle! People of all ages are emerging from a year of introspection with a new perspective not only on personal matters, but also in regard to their career choices. Many employees came to the realization how unhealthy their former lifestyle was and refused to go back to the frenetic pace they kept for years. 
This year proved that working remotely is a valid option for one's career and is here to stay! 
Whether you are looking to change your profession or have some advice on how to start working remotely, this guide will help you navigate the world of remote work!
What Does it Mean to Work Remotely?
In comparison to a traditional working style in which work is performed in dreaded cubicles, remote work allows employees to work outside of a traditional office environment. The concept of remote work is based on the idea that work does not need to be done in a specific location to be executed successfully. 
So instead of commuting to an office, day in day out to work from a designated cubicle or desk, remote employees have the opportunity to execute their projects, achieve professional milestones and meet their employer's expectation from wherever they please. 
In other words, remote work can be done from home, your favorite coffee shop, lounge of a fancy hotel or from the counter of a bar on a tropical island. Whatever location makes you get in the zone is your new office! 
Before the world-wide COVID-19 pandemic, remote work seemed to be a privilege of the C-suite and more an exception for employees without a leadership position. The newly won geographical freedom in the professional world led to a cultural shift in what society deems to be an appropriate workplace and forced employers to rethink their working structure, tools and mindset. 
But remote works comes in different shapes and colors. Depending on your role, tools necessary for your work product and corporate policy, it might be important to stay in reachable distance to your employer's office, be available during certain hours or be in the same time zone as your employer. Other forms of remote work allow the worker to not only be geographically independent and work from a secluded island with a strong internet connection, but also organize his or her time in the way it suits the personal circumstance, habits and productivity peaks. 
When it comes to remote work, the variety of working agreements is unlimited! 
Employer, freelancer or entrepreneurs – remote work provides the opportunity to negotiate a professional setup that balances personal preferences, saves cost and ensures a successful work result.

Best Jobs to Work Remotely
With the fast-technological progress of our time, the opportunities for remote work increased significantly! Depending on your skill set, preferences and time you have to work remotely, there are plenty of jobs that can be done remotely. 
Here are seven positions that allow you to work remotely full-time: 
Programmer

When you think of someone who sends over assignments from the hammock while sipping on a pina colada, you will probably be thinking of a programmer. With this assumption, you are not wrong! When looking for flexible work or a remote job position, it is almost impossible to not come across jobs related to programming. The entire spectrum of programming jobs from software development to video game design flooded the job market. In many cases, these are also some of the most highly paid jobs, you might find!

UI/UX Designer

These professionals often work closely with programmers and they too can make an excellent living from working online and as a freelancer. This profession involves designing user experiences on websites and helping users communicate with digital products. In other words, they are the ones who have to check whether an app or a website is easy to understand and use from the user's side. Part of their duty is interacting with customers, analyzing and interpreting their experience and website processes.

Project Manager

Almost every company needs a project manager. The job involves taking responsibility for one or multiple ongoing projects. A project manager's responsibility is to organize a workflow, set goals and milestones, delegate tasks accordingly, analyze productivity of the team and monitor the progress. Before the world-wide pandemic and development of project management softwares, this role used to be primarily an in-house position. 

Headhunter

A headhunter is a human resources professional and finds the best candidates for specific job openings. Since companies will always need employees, they will also need recruitment specialists who can assist with filling the needed positions. As a lot of professionals move from in-person to digital operations, recruiters are adjusting as well and can work remotely. Actually, a lot of businesses prefer working with a remote headhunter who can find valuable candidates outside their geographic location. 

Social Media Manager 

Another booming profession is a Social Media Manager. They create social media content, maintain brand promotions on Instagram, Facebook, Linkedin and create marketing campaigns for their company. Part of their duty is to respond to social media posts, developing discussions, while monitoring, tracking, analyzing and reporting performance and statistics of their social media brand. 

Virtual Assistant

You wish someone could take over administrative or repetitive tasks online? A virtual assistant is the solution to your problems and can help you manage your calendar, book flight tickets, hotels, screen emails, manage your contacts, transcribe calls or important meetings, follow up with future prospects or design presentations. Depending on the Virtual Assistant's background, he or she might even help you with accounting, translation and manage your social media. 

Personal Trainer & Nutritionist

Online workouts gained massive attention this past year and became part of our everyday life during lockdown. If you are used to it, but need some support to get through your workout, stay on plan and need someone to monitor your progress and adjust your plan accordingly, an online personal trainer can be a great fit for you. Online trainers can work from anywhere!
More Remote Work From Home Jobs
If you had searched for remote working opportunities ten years ago, you would have found very few and often low paid jobs. The times definitely have changed! The workspace is adjusting and the events of 2020 definitely accelerated this shift. 
However, not many companies advertise themselves as fully remote and the ones that do, are hard to find unless you are looking on the right websites. Weeding out work arrangements can be a stressful task (A virtual assistant might be worthwhile for this!) when you are not sure where to look for your dream job.
The good news is that remote job postings significantly increased and are poised to grow in the future. More and more branches are moving in the direction of digitalization and will need employees! 
Flexjobs is one of the market leaders and helps to find remote and flexible job opportunities since 2007. There are currently 29,605 open positions from 5,824 companies advertised in over 50 career categories. Companies such as SAP, Apple and Dell are partnering with Flexjobs.
Remote.co which was founded by the same woman as Flexjobs, helps companies to hire, train and manage remote employees. 
If you prefer to look behind the scenes then The Muse will help you find your ultimate career destination. Job seekers can follow remotely or in-person employees to understand their tasks and company culture. What a great idea for anyone who needs a more practical overview of a new position!
And there is more good news to come: Many traditional branches such as law, education and medical & health are making a push towards digitalization. Several countries, among them Austria and Switzerland, have launched a digital transformation project in order to digitalize the entire justice system. Soon claims and submissions can be filed electronically without the requirement of a physical signature. So, if your branch has not been digitized yet, don't fear the unknown and explore opportunities that are new to your branch.
How to Start Work Remotely?
When you get an office job, the first day is almost always the same in many cases: Getting a tour around the office from the HR manager, shaking hands and having lunch with your new teammates.
But imagine you scored your first remote job. 
Maybe it is even your first job in general and because of the pandemic it is entirely remote! This happened to many graduates who started their career in 2020 and 2021. An internship from your bed or your kitchen table was a scenario that nobody prepared you for! 
So how do you start working remotely and what is important to leave a great first impression and win your team member's trust? 
For employers, it is highly recommended to prepare a different kind of onboarding than the usual in-person program. New employees reported that not being able to get to know the entire team led to an insecure style of communication. Not being able to meet at least once breaks down team spirit and trust.
For the employee, it is necessary to understand the company's expectations of his role. You will want to take extra time to talk to the manager to get to know them on a more personal level and ask questions to make sure you understand what exactly is expected from you. 
When you have understood your role in the team, pay attention to how your team members communicate. Each company or even department within a company has their unspoken standards. Depending on the boss' preferences, a team might use a more formal way of communication with each other than you are used to from your last employer. 
Just to be sure, keep your tone neutral by refraining from using too many abbreviations, jargon, slang, and emojis, which can be perceived as unprofessional. Whether you are writing a note or speaking to someone over the phone, make sure the reason for your communication is clear and easy to understand. 
How Can I become a Remote Worker?
If you are considering working remotely permanently, becoming a Digital Nomad, or for a limited amount of time and need a flexible work arrangement, it can be intimidating to start! 
Remote work is not a luxury reserved for the high earning executives with second homes anymore, but an expectation from the everyday employee. So take your chance!
In general, being a remote employee is not the only option you have if you consider working remotely: 
Freelancer

If you are a professional of your field or have services to offer, platforms like Upwork and Fiverr can both be good places to start. Both websites offer freelancers the opportunity to pitch their work to prospective clients while advertising and showcasing their portfolios. By gaining reviews and client ratings, the demand for your services can significantly increase and help you win new clients.

Entrepreneur

As a motivated innovator and self-starter, remote work could be a great option for you. But before you dive into a fully remote working lifestyle, think about if you will need a local representative, secretary or employee at the location of business. For example, a hair salon owner would have a difficult time working remotely, while an online fitness instructor would have a simpler transition. If you can manage your business remotely and it provides you with sufficient income, the entrepreneurial route is the most demanding but also most flexible route one can take.

Full or part-time remote employee

Not everyone is made for a fluctuating income which is very likely to happen when working as a freelancer or being self-employed. Everyone who wishes to stay employed, can find remote jobs online or renegotiate your current employment contract. Flexjobs, Remote.co, Remote OK, or Indeed are providing almost daily listings of remote work opportunities. And if you already know in which branch you desire to work in, you are one Google search away from the remote job of your dreams!

Future of Remote Work From Home Post Covid-19
If you thought that 2020 was the peak for remote working, you will be pleasantly surprised that the trend continues into 2021 and beyond. An estimated 70% of the workforce will be working remotely at least five days a month by 2025. 
For permanent remote workers, the percentage is expected to double in 2021, according to a survey from Enterprise Technology Research (ETR). 
And if this was not convincing enough for you to jump onboard the remote work train, listen up! 
A recent Gartner CFO survey revealed that approximately three-fourths (74%) of  companies plan to shift employees to permanent remote work after the COVID-19 crisis ends. As expected, Big Tech companies are blazing the trail of permanent remote work. Companies, such as Twitter, told its employees that they have the choice of working from home indefinitely. Square adopted a very similar corporate policy, which allows employees to continue working from home after offices reopen. 
Even though change is inevitable in our working culture due to remote work in 2020, many companies have wondered what is the best remote work policy. A tailored mix of remote work and in-person collaboration is the answer according to Anna Covery-Pelletiert, CMO at Radware. She suggests designating specific days for in-person meetings and collaboration, and allocate other days for remote work. She sees in-person meetings as a place for brainstorming, introducing new projects or team-building exercises, while days for remote work will be dedicated to tasks that can be performed individually. As a consequence, offices will undergo a makeover in which cubicles are removed and more collaborative spaces are introduced. 
Over all, the strict traditional attendance driven approach is in the past. A blended approach of remote and in-person work is here to stay and become the real "new normal". 
Tips for Working Remotely
Working remotely is not always easy! Since we were used to working from an office or at least outside of our four walls, working from home is new to many of us and change is always uncomfortable. Switching gears from home to work mode is a new habit that should be adapted to keep the productivity high and stress low. 
Here are some tips that can help you, get into your work from home "flow":
Create work triggers for your brain
When working from the office, the brain is naturally triggered by your work desk. When working remotely, switching gears is a more conscious activity. Try creating a "start the day" trigger, that gets your head in working mode by, for example, reading the news, exercising, a walk or putting on a nice shirt that gives you a less casual feeling. 
In order to get into work mode, you do not necessarily have to enter a different building such as your employer's office. Setting up a dedicated work space in your apartment can help you get in the zone. Whether it is a separate room, a fully equipped desk with natural light, or just a clean part of your kitchen table that has enough space, this can be enough to help tell your brain that you are in the place where you can perform without distractions. 
Distractions are one of the biggest challenges when it comes to working from home or another place which is not solely designed for work. To stay focused, it is important to create an environment, schedule and mindset that sets you up for success and excludes possible distractions from the get go. 
In order to keep your brain in work mode, avoid doing nonwork related tasks during work time, such as doing laundry, paying bills or pre cooking your dinner. Also, it can be helpful to clearly communicate your availabilities to other members of your household. The physical proximity makes it easy for your spouse or children to pop in at your desk and get you out of your focus. A helpful tool could be a sign at the door or using a mood octopus that shows one color for availability and another color if it is better to ask about dinner plans a bit later. 
Benefits of Working Remotely 
Obviously working remotely is attractive because it offers people a more flexible lifestyle and frees up several hours of commute per day. When not required to be in an office during certain hours, remote workers can focus more on what matters to them outside of the office and dedicate more time to it. 
Consequently, a more balanced lifestyle is possible because work does not take up the vast majority of your time, which can be used to engage in parenting, health and fitness or reconnecting with friends and family.
Flexible schedules especially matters to parents who can start working earlier so that he or she can be there for the kids when they come home from school or go to bed. Also, students, or employees who want to attain further education can benefit from working remotely in a flexible setting. 
Better health and wellness
According to Forbes' survey on work satisfaction, remote workers are significantly less stressed and have higher morale then their inhouse counterparts.
The reason for such results was the flexible lifestyle inherent in remote working. It allowed employees to fully recover during breaks by getting more sleep, eating healthy, engaging in fitness classes or just fitting in a doctor's appointment into the day without having to take a day off. 
A fully remote workforce can significantly decrease a company's overhead costs such as office rent and maintenance. To put these figures into perspective, Flexjobs reported that an employer can save up to 22,000 USD per remote worker per year! 
On the employer's side, the cost and expenses for takeaway meals and a fully stocked wardrobe of office attire can be saved. 
Working remotely taxes
In 2020, office workers had to be quick on their feet. From one day to another the daily routine from commuting and working in the office was flipped around. Many office workers decided to move back to their hometowns and work from there! Such decisions were not seldomly made without further research which effects moving a state could have tax wise. And quite frankly, working remotely has never been a topic before, neither for local tax authorities, nor for taxpayers! 
The tax burden for remote employees and employers may be a surprise. There's even greater complexity for individuals who might reside in one state but have moved to another location, such as a relative's residence or a second home – to work remotely during the pandemic. 
Of course, tax regulations depend on the country, state and sometimes even the municipality you are residing in. But generally speaking, taxes for employees are triggered and owed based on a tax payer's presences or connection to the territory they live or work in. In other words, the location where work is conducted and the place of residence of the taxpayer matters when it comes to taxes. Sometimes both factors play a role and have to be checked before signing a new employment contract.
For companies, other factors, such as connection to the territory of work conduct, property, payroll and sales determine and influence whether the business is taxable or not.  
In the United States for example, tax regulations can differ significantly from state to state and have a major impact on your tax returns. There are some states where as soon as you start working there will make you file a non-resident tax return and have withholding. This could mean that remote employees might be subject to taxation on both states – the one they are working remotely from and the state in which they have their official place of residence. Whether this is the case depends on the state they are in and whether they meet thresholds based on income generated or time spent there. 
Here are three key tax issues you need to keep an eye on if you will be working remotely permanently: 
Check tax regulation or consult a tax advisor before making the move

Have an open conversation with your employer 

Monitor taxation thresholds such as time spent and income generated in a location to prevent tax being triggered
Did the dry admin talk kill your enthusiasm for working remotely? Don't worry, there is also good news on the horizon! 
Several tourist hot spots such as the Maldives, Dubai, and Malta saw an opportunity to boost their local economy in difficult times and introduced tax exemptions for business owners and remote workers.
Working Remotely From Another Country 
Working from a vacation destination seems to be a utopian fantasy every office worker has daydreamed about at some point during a long working week. 
A sandy beach in the background, sitting on a terrace under the umbrella with the laptop in front of you and the sound of the waves in your ears…The thought of a chilled drink at your favorite beach bar motivates you to deliver your project ahead of your deadline. 
Sounds like a dream? Not anymore! 
Since lockdowns worldwide, working from home became the norm, so why not take it to the next level and work from another country like your favorite Instagram influencer? 
Many full-time remote workers seized the opportunity and started working from their Caribbean dream destination. The motivation for such a move is diverse. From learning a new language in the country of origin to improving your mental and physical health by changing the climate motivated remote workers to migrate to foreign lands. 
As a response to the increasing trend, tourist offices, travel companies and even conventional employers are making "workactions" easier than ever before. Many remote workers turned their vacation into a three month remote working experience. 
Antigua and Barbuda, for example, launched its Nomad Digital Residence program, designed for those who can meet the requirements of their employer, clients and colleagues while working abroad. In short: the sort of remote working many of us have been doing during the pandemic!
However, it is important to check tax requirements and talk to your employer before you take the leap, since working from another country without the employer's consent can have legal implications. In case you are your own boss, this conversation will be a short one! 
Remote Work Companies
As already mentioned, many companies plan to shift their in-office workers to remote working positions. Saving cost is not the only reason for the implementation of remote roles, but also turned into a competitive advantage in order to attract and retain talent within the corporation. 
Forbes recently released a top 100 list of the most attractive companies offering remote jobs all over the world with Lionbridge, TTEC, LiveOps rounding out the top three, and Amazon, Salesforce and KPMG in the ranks. 
People who are not usually working in the office might have felt somewhat of a disadvantage in some companies due to the bias that remote workers are not as engaged in their work as employees showing presence at the employer's office. Now, many remote employers feel justified for what they have done. 
Flexjobs has watched the remote job market since 2014 and identified top career fields for remote work, which are Computer & IT, Medical & Health, Project Management and Sales closely followed by Accounting, Customer Service and Marketing. The fastest growing branches according to Flexjobs are Marketing, Administrative, HR & Recruitment next to Finance, Graphic Design and Writing. 
Lionbridge earned in both Forbes and Flexjobs' top spot on the 2021 Top 100 list. Williams-Sonoma came second and Sutherland finished third among the top 10 companies with the highest number of remote job postings in 2020. Other opportunities of  top-rated companies include part-time, flexible schedule, freelance and remote jobs in fields like research, ecommerce, project management, translation, communications, marketing and customer service 
It is interesting to see that last year's list has not been affected that much as one might believe. Companies which have already been practicing remote work have been confirmed as leaders in this area and expanded their remote working opportunities. 
However, newcomers have not come short as well! Pfizer and Supporting Strategies, who have made it to the top 100, demonstrate that the remote-work trend is not just a temporary phenomenon.
Check out our article about some more of the best remote companies to work for.
Remote Work Best Practices
As every person is different, there is no one-size-fits-all formula for remote work. Productivity peaks, client needs, work location and personal needs have an impact on your schedule and how you prefer to perform your work remotely. 
Finding out how to best work remotely through trial and error is not only a challenge faced by employees, but also entire companies struggle at setting up the best remote work environment.
Nira asked 500 remote workers in its survey what is considered remote work best practices and suggest the following top four guidelines: 
Practice good meeting etiquette

Who has not seen the always sleepy team member who shows up late to the daily team catch-up meeting? Showing up on time is not only important in-person but also while working remotely. Set an Outlook reminder ahead of time and spare two or three minutes to check the background and how you look by testing the camera. Being alert and engaged is definitely something your team and boss will notice!

Experiment with what makes you most productive

Whether it is a morning meditation, a second coffee or having a dedicated work space in your apartment, get to know what gets you in the zone and prioritize it. Knowing yourself and being able to trigger your brain for work will have a great impact on feeling more satisfied with your performance and will boost your confidence. 

Prioritize documentation and clear communication

Since dropping by your boss's office or chatting around the coffee machine is not possible, it is important to adapt to a more conscious communication dynamic. Remote work requires purposeful and planned communication. Make sure to document your work flow, so that your team is on the same page and your boss will feel at ease when he or she asks you for a spontaneous update on where you stand. It will also help you define your team's responsibilities. 

Create boundaries between work and private life

Since there is no clear transition between work and play when working remotely, it can be difficult to switch off or you risk running head-first into a burnout. Make sure you are set and communicate boundaries with your colleagues and boss in order to relax and come back fully recovered the next day. 
Working Remotely Pros and Cons
Just like every other work arrangement, remote work or telework has its own pros and cons.
We picked the top three advantages and disadvantages of remote work that need to be considered:
Pros: 
Better work-life balance and wellbeing

Working remotely means that the time saved on commute and ironing your white shirt can instead be spent on more time with your family, friends, fitness, hobbies or attain a higher education to move up the career ladder. Engaging and not neglecting other important areas of interest support wellbeing and life satisfaction in general. 

Higher Productivity

With the increased independence, remote workers tend to be more productive compared to their in-office counterparts. Many remote jobs are not bound to regular office hours, which allows remote workers to adapt and work during the time they feel most productive. 

Cost saving

Another key advantage of working remotely is the amount of cost that could be saved, such as parking tickets, transportation cost, vehicle maintenance and gas, as well as lunch and dining expenses and dry cleaning.
Cons: 
Communication Gaps

One of the most common and obvious difficulties while working remotely is the lack of in-person interactions. Text messages can be misinterpreted and a lack of sufficient communication between team members and employees in leadership positions can lead to misunderstandings and conflict. The reason for the importance of in-person interactions lies in the fact that 80% of all communication between humans is non-verbal. The posture, pace of walk or tone of your boss' voice can give you insight into whether it is a good time to approach him or her and ask for a raise. 

Difficulties to stay motivated or focused

If your work itself does not motivate you enough and you might need the buzzing work environment or your boss walking by every now and then to raise your adrenaline level, then working from home might be a difficult task for you. In fact, this has always been one of the biggest challenges associated with remote work. You can easily become prone to a laid-back attitude and a habit of procrastinating. 

Lack of Social Interaction

Humans are social creatures and crave a social environment. Not surprisingly, with the absence of social interaction at work, one might miss the banter with colleagues which keeps up the spirit during a draining project.
Remote Work Tools
Even though the rise of remote work is not a new trend, several new business tools became popular and made working remotely significantly easier. Aside from Zoom, Microsoft Teams and Skype, tools for team communication, billing, document sharing, time tracking and productivity management increased in demand. 
Depending on your professional remote role, different needs and objectives will dictate which tool is the most valuable to you. Project managers, for example, are responsible for setting up a team for success and managing it properly. But managing the entire communication flow through emails can be particularly tricky.
Proofhub or Basecamp are project management systems that solve that problem. They help to organize documents and tasks, so that teams can focus on the execution and not lose track of the paper trail. If you are a more visual type, then Instagantt will be a good choice for anyone who needs a visual overview of the work flow and is definitely more than just a chart creator. 
For team communication and messaging, market leader and digital space Slack supports communication among teammates and allows them to share ideas, comments and files in real time. In other words: Slack will bring team communication in one place making managing remote teams a lot easier. 
Also storing documents is an important task, especially if your company does not have an IT department. Google Drive, Dropbox and iCloud are cloud storage platforms that keep your files in one secure and centralized location. Remote workers can store and share documents, charts, presentations and spreadsheets in one work space.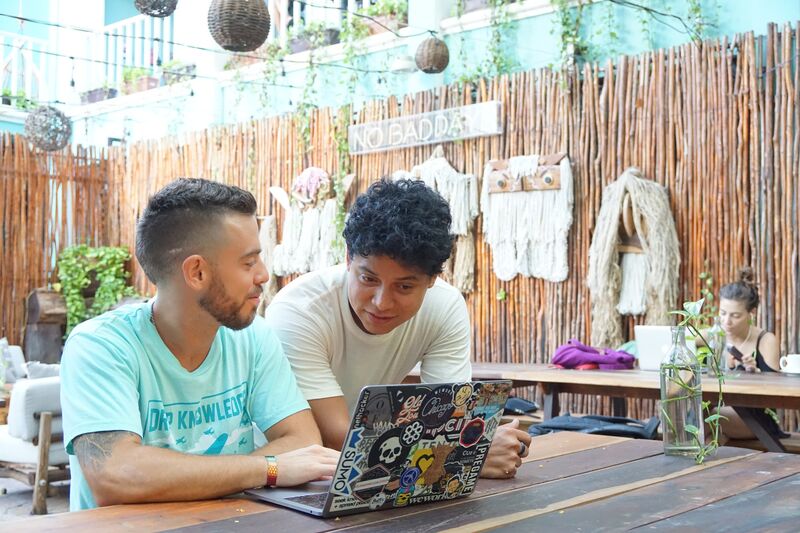 Remote Work FAQ
What is Remote work?
In comparison to a traditional working style in which work is performed in the employer's office, remote work allows the employee to work outside of a traditional office environment. The concept of remote work is based on the idea that work does not need to be done in a specific location to be executed successfully.
How to find remote work?
Everyone who wishes to find a role as a remote worker can find remote jobs online or renegotiate your current employment contract. Flexjobs, Remote.co, Remote OK, or Indeed are providing almost daily listings of remote work opportunities. Freelancers and small business owners can offer their services on UpWork and Fiverr.
How to put remote work on my resume? 
You can add your role as a remote worker on your resume like any other work experience! Highlight your tasks which you have accomplished, showcase your responsibilities and skills which you were applying while working remotely. In addition, you have the opportunity to stick out by adding other achievements to your resume, such as learning a new language in the country of origin without taking a break from your professional path or expanding an international network in a co-working space abroad.
If you work remotely, where do you file unemployment?
Unemployment is usually filed in your official place of residence and cannot be collected while being outside of the territory of your state of residence. However, there are many exemptions to this rule since personal circumstances have a great influence on whether you are still entitled to unemployment. It is best to consult a legal professional who can provide you with a customized solution. Keep an eye on the regulations about your location when collecting unemployment money, because a violation can have severe consequences.
Will Remote Working die?
Remote work is definitely here to stay and is not just a temporary response to the events in 2020 and 2021. According to a survey conducted by several independent organizations (see above), companies are planning to shift a big majority of their positions to full-time or part-time remote roles. Aside from that, a blended approach between in-person and remote work is a popular compromise to enable personal collaboration and preserve time for individual tasks that can be performed remotely.
If you work remotely where do you pay taxes