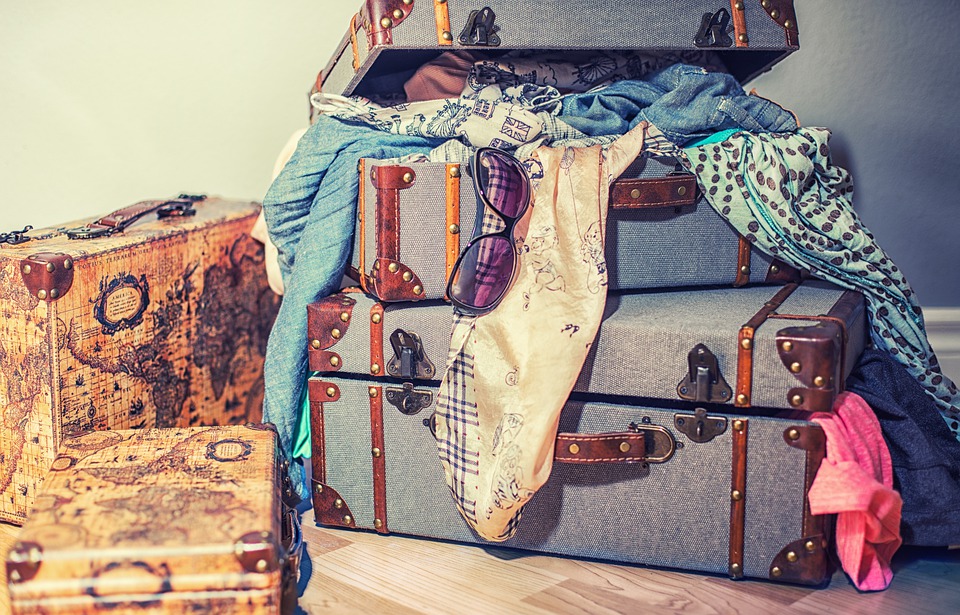 Southeast Asia is one of the most popular destinations in the world. Unique cultural highlights, mesmerizing scenery and stunning beaches make this a backpacker's paradise.
Speaking of backpackers – what are they even carrying in that thing? It's important to get an idea of what you'll need to bring with you whilst planning your trip. Southeast Asia is also a popular digital nomad destination, and we totally understand you might have unique needs compared to the average backpacker.
Thankfully, we've got you covered. Combining our own experience with hints and tips from digital nomads and expats working remotely currently living in the area, we've built this guide to items you should include in your packing list on a trip to Southeast Asia. 
Southeast Asia Packing List
The kind of luggage that is best for you really depends on your needs and where you are visiting. In Southeast Asia you'll find that most visitors opt for a large backpack. This is especially handy if you are visiting multiple countries over a small space of time. Backpacks are usually easier to fit into smaller spaces and can help you if you are visiting more remote areas without pavements.
That being said, a suitcase isn't entirely useless for travel in Southeast Asia. If you plan to spend a few months in every destination, it's a great way to safely transport your items from A to B. You'll need to keep in mind that wheeling the suitcase around will be more difficult in some parts of the region, but if you're mostly sticking to cities, it's certainly doable.
Either way we recommend bringing a separate hand luggage-sized backpack. You'll need to carry a lot of items around with you on a day-to-day basis – including water and sunscreen – and it'll be much easier on your shoulders if you're not having to carry everything else around with you as well.

Packing list for Southeast Asia
Southeast Asia straddles the northern edge of the equator, so you'll have to prepare for warm weather. T-shirts and tanks are enough for most travelers, with plenty of shorts and light trousers. You should also bring something light to cover up in the evenings as it can still get pretty chilly when the sun goes down.
For religious reasons, you'll also have to cover up your skin when going into temples. Something like a sarong should suffice to cover your shoulders. You'll also need to wear trousers or a long skirt when entering temples. Linen trousers are great if you don't fancy tying a sarong around your waist as these let your legs breathe in the warm weather.
You'll also need to consider whether you're staying in a city or going out to the countryside. Pack appropriate shoes for your situation and chuck in a couple of collared shirts if you're sticking to the cities. In general, we recommend at least five tops, three bottoms, and one pair of shoes. As long as you have access to clothes washing facilities, you won't need much more.
What to pack for Asia Trip?
You might think that the clothing advice is the same all year round, but there are still a few seasonal variations in Southeast Asia. Obviously, it doesn't get cold during the winter in the same way it does further north, but evenings temperatures can vary a little. During the summer, you won't need to add an extra layer after sunset, but in the winter it can be a handy thing to pack.
More importantly, you'll need to consider whether or not you'll be in the region during monsoon season. This varies year on year but usually occurs at some point between June and October. Heavy rains can really dampen your adventure if you're not properly equipped. Make sure you have a good rain jacket and waterproof shoes at the very least. These can take up a little extra room but are absolutely essential at the height of the rainy season.
Should I leave the gadgets at home?
This really depends on what kind of trip you're planning. If you're heading into the rural areas, then it's worthwhile keeping the gadgets at home. You'll struggle for Wi-Fi access anyway, and it's just extra weight to your backpack. This is especially true if you're only embarking on a short trip. Leave the computer at home and soak up the culture and scenery!
That being said, we know that most digital nomads simply can't avoid taking their gadgets. You'll need to choose a city as your base, but bringing along a laptop should be fine. Theft isn't a huge concern in the major digital nomad hubs, though we still recommend locking everything up when you're not around.
Ultimately, we recommend cutting down how many gadgets you bring. Unless your digital nomad job is a professional filmmaker you probably won't need a drone. It can be tempting to get a high-end camera, but it really isn't necessary. A simple point and shoot is enough to capture all of your memories. Take the time to seriously consider what you actually need.
Are there any extra items Remote Workers should pack for Asia?
Some hostels in Southeast Asia don't provide bedding, so you'll be better off if you bring a sleeping bag with you. A sleep sheet is also a worthy addition to your packing list. Other than that, it's mostly the usual suspects. A power bank is absolutely essential, because charging sockets aren't available in every café. You should also bring a waterproof cover for your backpack during monsoon season.
You should bring a water bottle with you wherever you go, but this is especially important in Southeast Asia. Tap water isn't potable in large parts of the region, and it will be more economical (and environmentally friendly) if you buy large containers of water rather than popping through a bunch of small bottles per day.