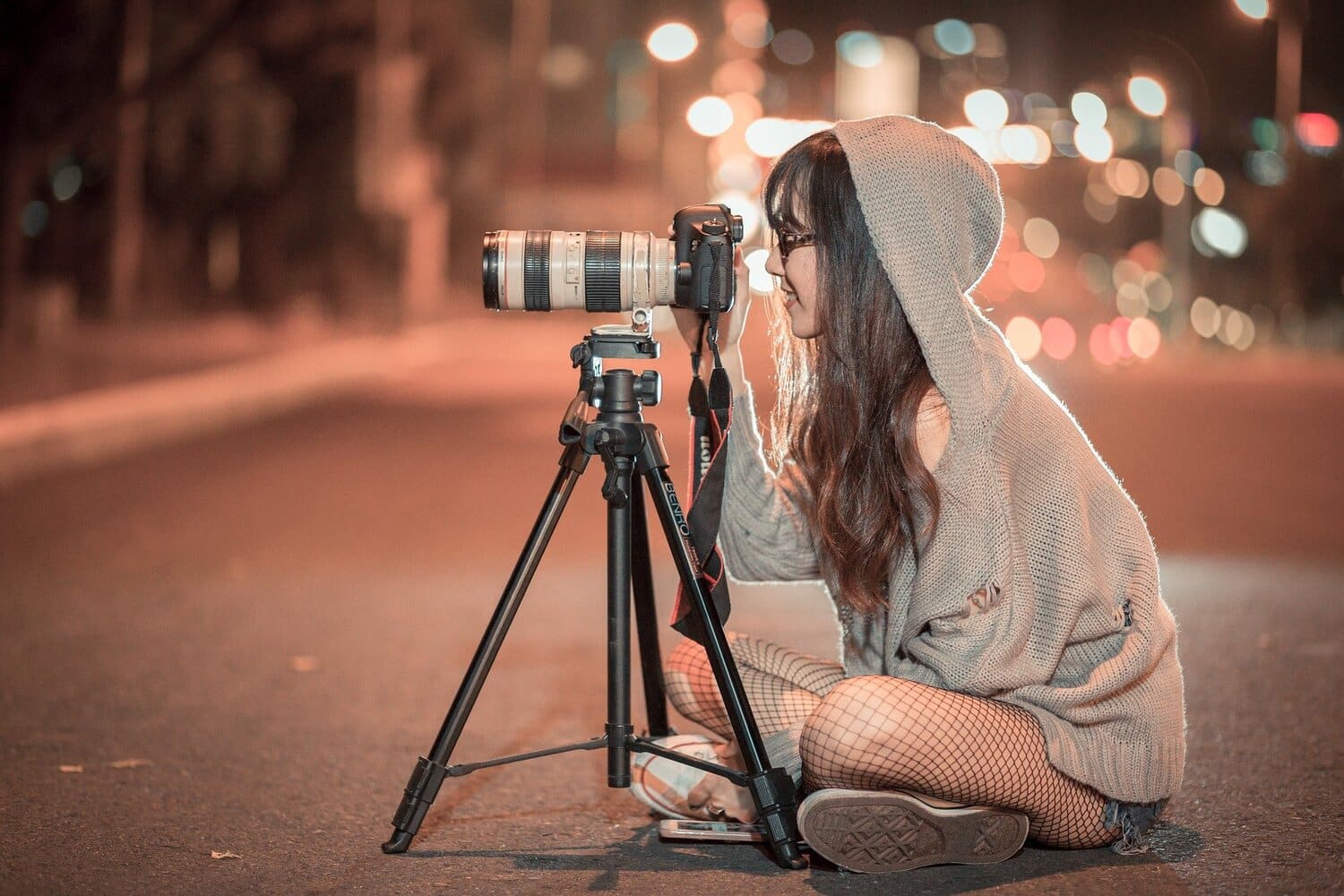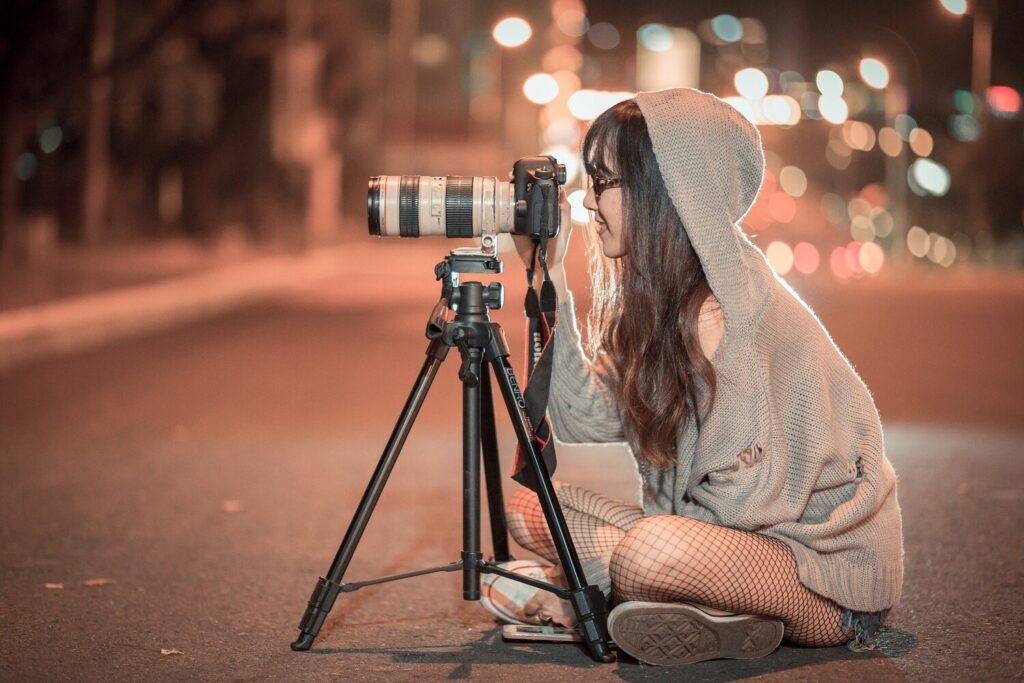 How to Get the Most Out of Your Campaign Shooting
We are experiencing a time when independent brands hit the market, and a mindful approach to production makes competition for fast fashion companies. If you ever had a dream to launch an independent brand, the best time is now. However, it's a challenging task to compete with big names when your marketing team consists of one person. Considering the exponential growth of e-commerce, the competition for 3 seconds of attention (the average user's interaction time) is getting intense. How to drag a random user into a customer's experience? Standing out content is the answer.
Content is the king
Demands to content change over time. For example, lookbooks that serve as print materials for buyers, get digitalized these days and may serve for direct communication with the consumer. Digital platforms enable brands to reach the customer directly. You don't need to spend a million budget on TV commercials anymore. Your promotion can reach the customer through the Instagram feed. There is a great variety of content to boost interactions. Think of short videos, gifs, stop motion, and animation.
In general, content should cover two principal purposes: to show the mood of the brand, so the customer could relate; to get an idea of how the product looks. And of course, it has to be highly interactive.
Set realistic expectations
It's impossible to get it fast, cheap and of high quality at once. But getting the most out of the shoot within your budget is an achievable goal. Before going creative and starting working on the mood board and hiring the team, I suggest going practical and setting the expectations. 
It's not rare that I'm approached by the brands who have a very vague idea of the content they need and I have to brief myself for an assignment. An average photographer doesn't have the expertise in marketing and art direction. In the perfect world, the creative director teams up with the marketing specialist to develop the concept.
What if there is no such position in your company? If your budget is too tight to afford hiring the professionals, cover it yourself. As simple as that. 
Content specification
To start with, outline all types of visuals you need. Keep in mind that dimensions vary depending on the platform. It's better to know it in advance, as not all shots might be convertible for various sizes. What I suggest is assembling a list of all visuals you need with the platforms and image dimensions specified. 
Typically, the list will look like this:
Catalogue

shots to be used at e-commerce platforms and website: product and model shots on white background taken from 3 to 5 angles to show how the product looks. If the budget affords it, you could also include 360 videos.

Lookbook. Its purpose is to show the collection in a flattering light. Normally, not to distract the attention from the clothes, lookbooks are shot on a neutral background. It's not a rule though. You can choose to go editorial and set up for location shots to add an organic lifestyle touch. Depending on a product range you may want to include detail shots or product compositions. Lookbook should contain all collection items.
Campaign visuals. These are 3-5 pictures that present the collection in the most creative light. Here the primary focus is on the mood rather than on clothes. These are your best images to be used for promotion, including banners, publications in magazines, and fashion portals. (I will give some tips on how to get published for free or within a modest budget later on in this article.) Choose your iconic looks for this purpose.
Moving images. Video content performs better conversions. This is your chance to grab an extra second of the customer's attention. Video production increases your budget, but it will definitely pay off. It doesn't have to cost a lot though. Digital cameras and even modern smartphones can do the job when it comes to digital content. You can start with short 5-15 seconds videos and include to the list fun stop motion and gifs. Fashion films look awesome and offer the journey through the universe of the brand. But its production is quite pricey and time-consuming.
Proper planning saves you time and money
Now, when you get the content outlined and know the number of pictures needed, it's time to approach the shooting plan. It's important to understand that the timing for different types of content varies dramatically. For example, time-wise 20 e-commerce pictures on the white background are not the same as 20 lookbook images. While 100 e-commerce pictures is a quite achievable goal for one day, lookbook images take more time. Shooting on location makes it even more complicated as the setup and light changes take time. When it goes about the campaign, creating 5 stunning pictures may take even two-three days. 
It may cut the wings to your creativity but will save you from disappointments further on. Your idea should be scalable to the budget. I put a lot of attention to this quite technical and boring part because false expectations and poor planning are the worst enemies on the way to create stunning visuals.
I'd like to give you an example to avoid. Once, when I was asked to be an assistant director on my friend's shooting, because of the budget limitation we had to fit shots planned for two days into one. Covering six locations in one day looked like mission impossible. We had to skip half and adapt to the new timing unless we wanted to lose 6 hours on preparing setup and wraps. The director was so in love with her idea that she didn't want to skip any shot. In the end, the schedule looked so unrealistic, that the filming was canceled and she lost her client. Be realistic, especially when it goes about your own money and business. 
The perfect team
No matter how professional your team is, people can't read your mind. It's important to explain the idea behind your collection, articulate your expectations and share details on the mood you want to achieve.
Photographer. 

Look for the photographer who is familiar with the niche as the approach to fashion and wedding photography or portraiture is completely different. In my opinion, professionals should be able to switch between low-key drama and high-key organic looks. So it's better to have a photographer with a diverse portfolio, rather than one who sticks to a single style.

Makeup and hair artist.  It can be either one person who does both makeup and hair or two people. If you are shooting with two-three models or more, it will be more practical to hire two makeup artists and a hairstylist to speed up the process.
Stylist. This is the one who makes the difference in how your collection looks in the pictures. Great styling turns even basic garments into attractive pieces that one will want to own.
Models. Today it's all about diversity, and it's not necessary to have tall skinny models. In any case, it's not about your personal taste. The model envisages the spirit of your collection. Look for a beauty type that completes the mood. And work with professionals who know how to pose. I prefer to collaborate with model agencies. Their rates are slightly higher than if you hire a freelance model or an amateur, but it will pay off saving you time on the set. In addition, with the agency, last moment cancelations never occur.
As an independent brand you'll want a small team, but make sure there is someone to help in case of an unpredictable situation (it won't wait to occur). 
A brief note: Sign releases specifying the usage visuals with the photographer and models.
Unleash your creativity
You have the goals set, and the team hired. It's finally time to go creative. Normally, it's the art director's task to create the mood board and assemble the references. If you don't have this position in your team, execute it yourself with the help of your team. Mood board serves as a visual presentation and helps everyone to be on the same page. Start from the big picture and go to the details. Find the references reflecting the overall mood, then specify lighting, posing, makeup, and styling approach. The stylist will be a great help for you here. 
Arrange the fitting in advance, so you don't waste time on style choices on the shooting day. It will be helpful to take pictures of the looks and print them out. On big productions, they assemble books with all looks and shots listed. It helps not to forget anything in the heat of the shooting process. The truth about the shooting process is that great pre production makes the workflow smooth and enables you to go creative on the set. 
A promised tip on getting media exposure
Connect with fashion editors, share your visuals and keep them updated on your new arrivals. They will be grateful for materials to illustrate their articles, and you will be rewarded with your brand captioned or even get some attention in trend reviews. Also, make friends with the stylists. Offer them clothes for editorials and sessions with influencers and besides extra exposure, you'll get additional footage for your use. 
Helen Vechurko
vechurko.projects@gmail.com