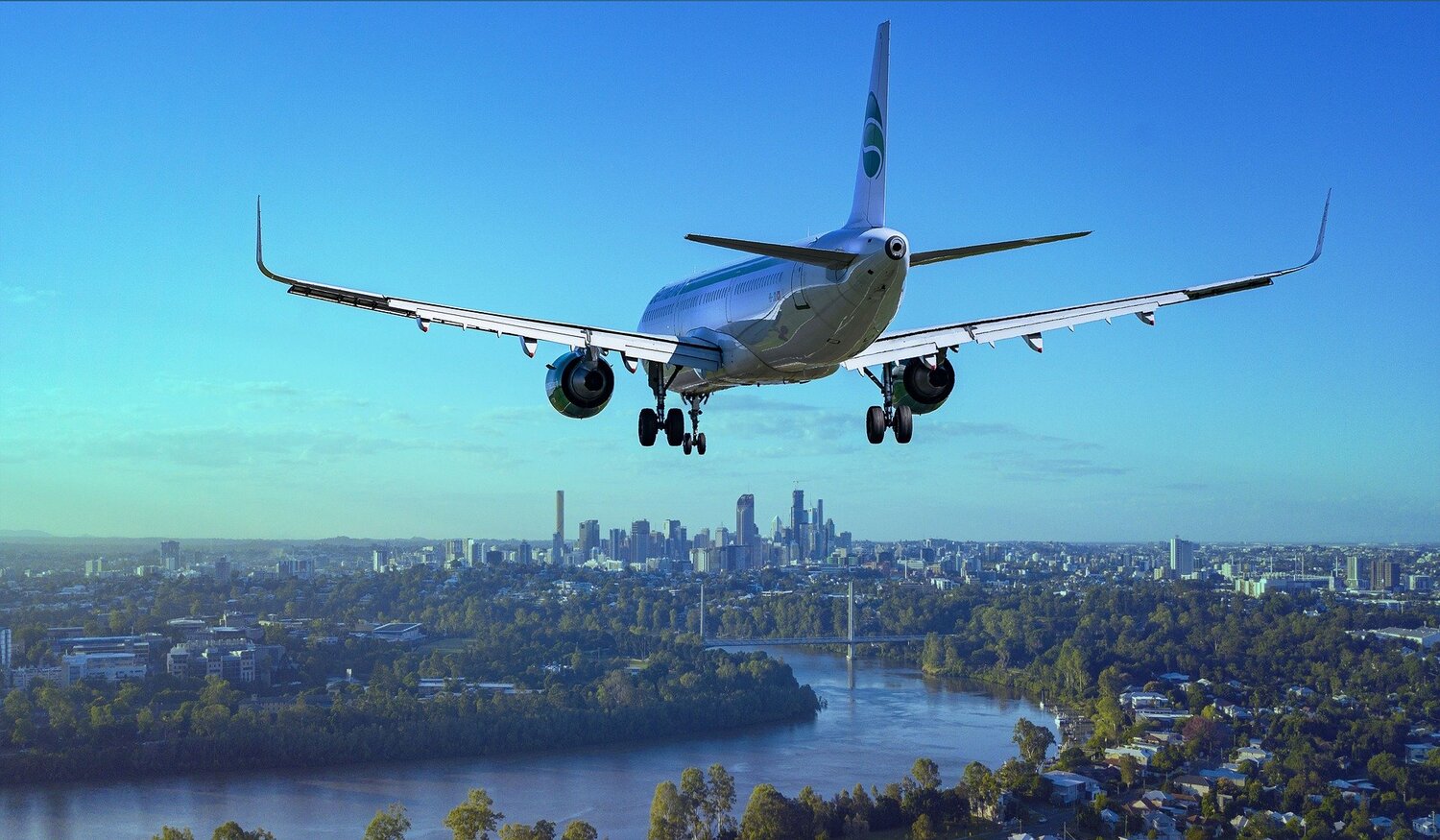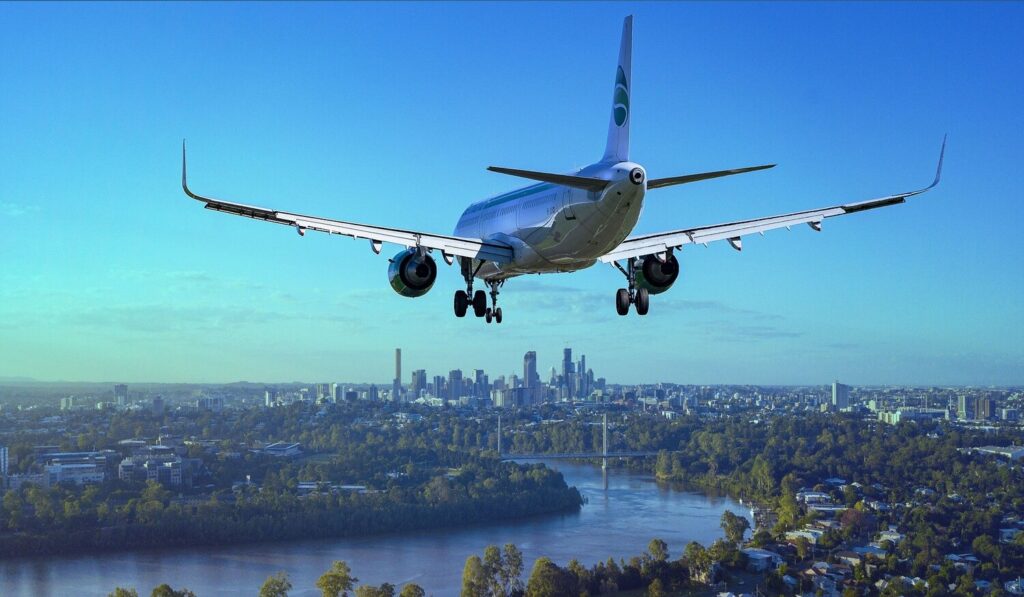 Best Flight Booking Sites
When you are longing for a holiday, sometimes booking flights takes all the excitement out of the process. As if picking a destination wasn't hard enough, you've then got to trawl through innumerable websites looking for the best flight to suit your needs. There are so many factors to consider: dates, times, airlines, fare class, and price to name a few. For many, the cheapest airline deal is the most desirable option, but in this current climate of confusion, cancellations, and of course COVID-19, other factors may need to take priority.   
As flight prices are continually fluctuating, no booking site can continually guarantee you the lowest price for your journey. Most online travel agencies (OTA's) provide flights within a similar ballpark figure, but do these sites offer you the peace of mind you need to take the plunge and purchase airline tickets, which are now increasing at alarming rates? With global domestic airfares set to increase by highs of 7% per month, and international airfares increasing by 5%, you want to be sure you are spending your money and time wisely. 
This review will look at 20 of the best flight booking sites, providing you with their pros and cons and two price comparisons. Taking into consideration affordability, useability, flexibility, and customer service, these are some of the best flight booking sites around. Flight prices are continually fluctuating and therefore booking sites provide varied price results depending on the given day, time, and destination. Whilst it's by no means an exhaustive example, we will use two flight routes to give you a rough idea on booking sites prices. A domestic U.S. flight from Chicago to Tampa and a long-haul flight from Manchester, U.K. to Bangkok, Thailand.
20 Best Flight Booking Sites
OneTravel has been around for quite some time and looks much like all the traditional travel booking sites, slightly cluttered but usable. 
In many regards, OneTravel feels like much more than just a flight booking site, with a few more additional aspects. If you click on 'More' at the top of the homepage you will find a 'Travel by Theme' tab where you can select the type of holiday you want to take. These options include senior travel, student trips, as well as gay & lesbian excursions and package holidays for military personnel. Through OneTravel you can book flights, hotels, car rentals, cruises, and packages, making it an easy one stop site for all your travel needs. 
Just below the search section of their website, OneTravel has set up a helpful, colour coordinated interactive map for customers to see the country's specific health travel requirements.  The map shows the areas which are open and do not require quarantine and you can select your vaccination status to see the change in requirements. The map has also been updated to cater for those who may be seeking refuge from the war in Ukraine. 
Pros
Easy booking process through OneTravel (no external sites) 

One-stop location for all elements of your holiday 
Cons
Compared to other sites, OneTravel's prices are relatively high 

Booking fees up to $35 per ticket
The fact that Agoda offers a relatively simplistic flight booking service, is perhaps something to do with the fact that it is still relatively new to the flight booking game. Agoda has its origins in the Singaporean hotel business, but has since expanded its services. 
Agoda's fares are generally considered to be better than Kayak and Booking.com. In our long-haul flight test from Manchester to Bangkok, Agoda came out joint 3rd with Tripadvisor. 
Two features that are particularly good on Agoda are the "no change fees" tag and the currency and language settings. In today's uncertain times Agoda's "no change fee" tag is really helpful, meaning those who want peace of mind with their booking can instantly see which options are most suitable. The language and currency options on Agoda are extensive, providing a wide range of customers access to their deals, always a smart move in the travel industry. 
Pros
Simple and fast results 

Helpful no change fees tag on select flights 

Large range of languages and currencies 
Cons
Limited filtering options 

No price display on the calendar  
For many, Skyscanner is the go-to booking site for flights. Though it is once again similar to many of the other OTA's in terms of layout it does have some useful features. Not all sites have a fly to "everywhere" option, but Skyscanner does. This highly useful feature allows customers to browse cheap flights or get some inspiration. The use of the word "everywhere" rather than "anywhere" feels far more positive. The world "anywhere" could suggest you are not particularly bothered where you go, but the use of "everywhere" has the definite connotation that you are prepared to quit your job and travel everywhere that's on offer. I really like that! Skyscanner also allows you to easily change between languages and currencies, a great feature for the global traveller or those paying in local currencies. 
Pros
Fly to "Everywhere" feature 

Easy to change currency and language settings 

The "Greener Choices" label clearly shows which flights emit less CO ₂ emissions and are better for the planet. 
Cons
You'll be directed to another site to book your actual flight 

Baggage fees are not included in the price 
The world's most popular search engine, Google, launched Google Flights in 2011. The first thing you notice is Google Flights's crisp, ad-free, white interface that instantly makes searching for flights effortlessly easy. A chaotic advertisement-popping website is what puts many off from other travel sites, but with Google you'd expect nothing less than pristine user-friendly perfection. 
For those more flexible travellers, a monthly drop-down calendar that displays prices by the day, is an almost essential feature of any booking website. And of course, Google Flights delivers on this count. With each date showing the price and the best deals coloured in green, it's visually pleasurable and highly useful. What's more, Google has added an "Explore" feature that looks like Google Maps but has pictures of a variety of destinations to give you some much needed inspiration. 
Google Flights ease of use continues when it comes to making payments. For many flights the checkout page is a click away and for others you can book directly with Google. If you have a Google account (and let's face it, who doesn't?) you will be able to pay with the details already saved on your account. 
Pros
You can nearly always book with the airline, cutting out the middleman faff 

Google will advise you to change your date if there's a better deal for another day 

You can see several months' worth of flights and set price alerts
Cons
Other OTA's can sometimes provide better deals

Very occasionally you may find outdated prices listed on Google Flights  
With a logo that looks alarmingly similar to Airbnb's, it's time for our bad boy flight booking site, Skiplagged. Skiplagged burst onto the travel scene in 2013 and was instantaneously despised by airlines. On Skiplagged's homepage they have boldly written: "Ridiculous travel deals you can't find anywhere else. Our flights are so cheap, United sued us…but we won."  So, what is Skiplagged?
Skiplagged utilises hidden city ticketing to show customers the cheapest flight deals around. The idea behind hidden city ticketing is that for long haul flights airlines traditionally connect through countries or cities that are more expensive to reach than via a direct flight. For example, you may want to fly from New York (JFK) to Chicago (ORD), but there are deals for flights between New York and Los Angeles (LAX) with a stopover in Chicago. With Skiplagged, you would purchase the cheaper New York to Los Angeles ticket but get off the plane in Chicago rather than continuing to LAX. 
Now, these appealing deals may seem enticing but using Skiplagged comes with some potential complications. Using this hidden city ticketing approach is not technically illegal but has in some cases led to airlines suing customers for intentionally missing connecting flights. In 2019 German airline Lufthansa sued a passenger for $2,300 plus interest for an $840 plane trip that the customer "Skiplagged". 
If you have points or reward cards with a specific airline, then it's important that you don't use them when booking a Skiplagged ticket. Because this method of flying technically goes against many airlines' terms and conditions, if caught, airlines will at the very least revoke your air miles and most likely remove your loyalty perks. 
Pros
Some of the cheapest deals around (check out the price comparisons below) 
Cons
You must remember to meet all the immigration criteria for your final destination even though you will be getting off at the connection destination

Do you want to save $100 only for the fear and stress of being targeted by airlines hanging over you whilst on holiday?
You've all heard of Booking.com for hotel deals, but have you ever used the site for flights? Booking flights on Booking.com is easy to do and their visually appealing site makes the process feel less daunting. One of Booking.com's more useful features is the ability to select multiple airports at the same time. Often airports located further from the city centre offer more affordable rates. 
Despite its advantages, Booking.com has two rather sizable drawbacks. Firstly, when searching for comparative flights from Manchester to Bangkok (see end of article for full list), Booking.com didn't fare well (pun intended) in terms of affordability, coming out as the second most expensive flight booking site ($537). Similarly, on the domestic return flight from Chicago to Tampa, though not the most expensive, there were still 14 websites that provided cheaper tickets than Booking.com. 
In addition to this, Booking.com displays the flight price in your location's currency. Despite there being a glaringly obvious country changing feature at the top of the page, this only changes the site's language not its currency. Customers are then left to go to the extra effort of converting prices to their desired currency to compare with other sites. 
Pros
If you're used to using the website for hotels, you'll find it a breeze to use 

It's a good one-stop site for all your needs, be it, flights, hotels, car rental, attractions, or airport taxis 
Cons
Pricey compared to its competitors 

Customer service replies are often extremely slow  
CheapOair appears to be a popular flight booking site, with its website continually popping up, even when searching other flight booking sites. Despite its internet presence, when you look in more detail CheapOair doesn't actually compete well against a number of criteria. 
CheapOair offers some "Super Saver Fares" which are often cheaper than other flight options on competitor sites. However, these enticing offers often come with the drawback of specific flight details being hidden from the customer until after the payment is made. This means you won't be able to find out about luggage weights and fees until after you book because you are unable to check the airline website beforehand. Looks like CheapOair's "Super Saver Fares" are for the hand luggage travellers only. 
CheapOair also has its own credit card which offers users a $50 rebate when you make a $500 purchase within the first 90 days of signing up for the card. CheapOair's credit card is recommended for those who will book with the company at least once every two years and are likely to book more expensive trips. With no annual fees CheapOair's Visa credit card is surprisingly competitive. 
Pros
They provide more non-stop tickets rather than flights with multiple stops, which is more convenient for travelling 

CheapOair has its own Visa credit card
Cons
Booking fees up to $35 per ticket
Hotwire's site is cleanly laid out making it easy to search for flights, but it is not distinguishable from most other OTA's. Though advertisements are at a minimum, adverts do pop up for hotel bookings in conjunction with your flight. These hotel and flight deals can save you money rather than booking the two elements separately. 
Like CheapOair, Hotwire has "Hot Rate" flights, where the flight times, layovers, and airline are hidden until after your purchase is complete. This strange game of flight roulette that OTA's like to play with customers, doesn't seem at all appealing and in the case of Hotwire's, "Hot Rate", which only saved on average less than $20. That's a large amount of flexibility and trust for customers to have for just a $20 saving. Hotwire's enticing deals are usually for domestic flights and mainly for popular city locations, which doesn't give the less mainstream travellers much chance to steal a deal. 
Whilst Hotwire provides several perks, it is hard to ignore some of the company's terrible reviews. Hotwire also allows customers to book hotels. This service has afforded the company a less than glowing reputation, with customers claiming false advertisements, unethical practices, and misleading information, often with the company refusing to refund. 
Pros
Good combined deals on accommodation and flights 

Flights that charge a change fee are clearly marked

24-hour cancellation policy 
Cons
Mid-range pricing 

Booking fees sometimes apply 
Kiwi is a clear and concisely laid out flight booking site that is easy to navigate. Several features instantly catch your eye and stand out from the crowd. Firstly, when searching for departure and return dates, the drop-down calendar provides prices for you to select the cheapest options. A fantastic element if you are flexible on your dates. Secondly Kiwi offers a feature, not often found on OTA websites, that of the multiple transport option. When selecting your route, you can choose to travel via, flight, bus or train or a combination of them all. This is highly unique in creating potentially cheaper alternatives to a direct flight. Finally, Kiwi's travel to "Anywhere" feature is a popular addition, particularly among those with wanderlust or an indecisive temperament. 
Despite its attributes, Kiwi falls woefully short in terms of customer services and communication. Many have reported that their cancelled flights from January 2021 are still yet to be refunded and that communication with Kiwi is often one way with the sporadic "do not reply" email providing customers with a 'no updates, kind of update'. 
Pros
Searchable price calendar 

Fly to "Anywhere" feature 

Multiple transportation options 
Cons
Poor communication regarding refunds 

Difficult to contact 
Unlike others on this list Kayak is not an OTA, it is a travel search engine. It is therefore a good place to go for a variety of deals on your flights. Though its interface is frequented by colourful, and sometimes moving advertisements, it doesn't detract too much from the site's overall aesthetic.
Kayak provides a few useful features, including advice on whether to buy now or buy later, as well as fare alerts. Kayak's Hacker Fares are one way that the company tries to save you money, by widening the search from a single airline for a return flight to two different airlines for the cheapest possible price. 
Whilst other sites such as Google Flights and Kiwi have the calendar displaying prices for each day, Kayak opted for a traffic light system. When searching flights from London (LHR) to Portland (PDX), days were coloured either green ($717+), orange ($901+) or red ($1,270+). Though this is helpful, the estimated figure feels a little irritating, especially when most people are looking for the specific price when selecting their dates. 
Pros
Price tracker and buy now advise 

Kayak Hacker Fares 

Provides "Anywhere" as a destination 
Cons
It's usually beaten on price by most of its competitors 

You'll be directed to another site to book your flight
Travelocity has been around for some time and is owned by Expedia. When checking for prices from Manchester to Bangkok, Travelocity did come up with the same price as its mother company Expedia, as is to be expected. Travelocity feels much the same as other travel sites in terms of layout, but doesn't offer some of the perks that Skyscanner, Google Flights and Kiwi provide. It does however allow you to see prices on the calendar so you can select the cheapest available dates, perfect for flexible travellers. 
What Travelocity does have to offer is its "Price Match Guarantee". If you find an identical flight (same flight path and carrier) within 24 hours, Travelocity will refund the difference in price and offer a $50 coupon to use on a future booking on their site's hotel and flight packages. Travelocity's "Bargain Fares" are also good bang for your bucks, but again like Hotwire and CheapOair they require a high level of flexibility as you are unable to see the specific flight details before booking. 
When selecting your desired ticket, there is a clear and concise list of things that are and are not available with the ticket purchase, such as changes, seat choice, and cancellation. When clicking between their different flight options this is a really handy feature to quickly identify which is better for your specific needs. 
Pros
Price match guarantee 

Free cancellation with most airlines within 24 hours 

Flexible tickets are clearly shown 
Cons
Similar pricing to most other flight booking sites 

Booking fees sometimes apply (though they are displayed before booking)
Like Travelocity, Orbitz is owned by Expedia therefore the site's layout and features feel very similar. One feature that makes Orbitz stand out from the crowd a little is the Orbitz Rewards system. When signed up, you will receive Orbucks when you book flights, hotels, and packages. However, the downfall of this reward system is that you can only redeem your Orbuck's for hotels, not flights. 
Above the flight search results, Orbitz has a handy day by day display showing the price for that specific day (highlighted in green). This appears to be a good feature until you try clicking on the green price box. When searching for a flight from Lusaka, Zambia to Marrakech, Morocco for the 17th August, tickets were $914.18. However, using the price by day feature, there appeared to be a flight on the 16th August for $735 (highlighted in green). However, when you click on the $735 price you find that the rate is still $914.18. Whether it was a bug in the system or misleading marketing, it's still an unnecessary annoyance. 
Pros
You can book everything with Orbitz: hotels, flights, rental cars, cruises, packages and even activities

Calendar view shows specific day by day prices 
Cons
Booking fees may apply 

Mid-range prices similar to other companies 
Momondo's website is instantly appealing, as it's a visual delight compared to some of the other sites out there. Its dark background and barely noticeable adverts make the booking experience slick and relaxing. 
Some of Momondo's best features stand out clearly compared with other sites. Having searched for a flight, a bar chart appears clearly showing the lowest and highest flight prices for each day over a two month period, either side of your original date. A unique visual tool that makes Momondo prominent amongst its competitors. You can select multiple airports in the search bar to give you more flexibility and potentially better price options. On your initial date selection there is a traffic light price system on the calendar view, ideal if you don't know when exactly you will be travelling. Additionally, the currency change setting is clearly visible. Booking.com could learn a thing or two from Momondo. Two sites, both owned by Booking Holidays Inc., yet Momondo manages to wipe the floor with Booking.com.
Not only were the aesthetics and site features noteworthy at Momondo, but their prices were unparalleled (well, apart from Skiplagged). For the long-haul Manchester to Bangkok flight Momondo came in second behind Skiplagged's $394.81 ticket at $476. Similarly with the domestic flight between Chicago and Tampa, Momondo placed joint third, though that was with 11 other competitors. 
Momondo has got you covered on a few levels. Momondo offers options to book flights, hotels, car rentals, campervans, things to do, as well as trains and buses. In addition, if you are lacking inspiration, their "Holidays" section allows you to explore package holiday options. With regards to COVID-19 entry requirements, Momondo also clearly lays out country requirements under their destinations. Handy if you want to eliminate the hassle of checking each country's rules and restrictions. 
Pros
Clear COVID-19 requirements on their package holiday options  

Visually appealing two month price by date bar chart 

Momondo offers more affordable prices than many of their competitors 

Large variety of currency options 
Cons
You'll be directed to another site to book your flight (though this process is smooth)
Potentially one of the lesser-known flight booking sites on this list, Trip.com also provides an array of services and comes out on many itinerary searches as cheaper than big names like Expedia, Hotwire, and CheapOair. If you have ever lived or spent any time in China, then you may well be familiar with Trip.com as it is Chinese owned and an invaluable tool for booking cheap flights in China and Asia. 
In addition to flights, Trip.com also offers hotel, train, car, and activity tour booking options. On the flight homepage there is also a helpful interactive map with a COVID-19 traffic light system, allowing customers to see which countries are currently allowing entry. 
Trip.com doesn't win any awards for offering the cheapest prices, but they do sit in the mid-level price bracket. At the top of the results page a useful day by day calendar appears with comparable prices. Some tickets also offer "Flexibooking Guarantee" and "Student Tickets". A student ticket flight from London to Manilla with Qatar Airways was available for $695, whereas a regular economy flight ticket costs $779. A saving most students would greatly appreciate. Although this feature is highly useful, it is misleading, with tickets being displayed using the words, "from US$695". It's only after clicking on the deal that you discover that it was the student price that was $695. Talk about getting your hopes up!
Pros
Helpful interactive COVID-19 restrictions map 

Cheaper student ticket options 

Flights are booked through Trip.com not external sites 
Cons
Priceline
Another of Booking Holdings Inc.'s companies, Priceline, used to host the rather odd service 'Name Your Own Price', where customers placed bids on their desired tickets but were not allowed to see the details until after they'd paid. With 'Name Your Own Price' a thing of the past, Priceline have had to come up with new and imaginative ways to grab customers' attention. But so far, they have been somewhat lacking.
Priceline's homepage feels basic and a little too 'in your face', with big fonts in a big white box being the first thing that customers see. Though the site lacks finesse it does have a few good features, for example the drop down, search by price calendar which indicates the cheapest and most expensive days to travel.
Despite the word price in their name, Priceline's rates are nothing to write home about. In the price comparison test on the long-haul flight from Manchester to Bangkok, Priceline came out at a rather unoriginal $515, alongside Orbitz, Travelocity, Hotwire and Expedia, all at the same price. 
Pros
Flights with no change fees are labelled clearly 

Calendar view to see pricing 
Cons
Their 'Express Deals' don't allow you to see specific details until after you've booked

Mid-range pricing, nothing special
Flight Network
Flight Network is a Canadian OTA. That being said, let us first warn you, currencies on their website are in Canadian dollars not U.S. A highly confusing situation which you would think is easily changed. Despite there being a glaringly obvious American flag at the top of the page, which changes to a French flag, a place to change the currency has yet to be found. If you've discovered this magical button, please let us know!
Flight Network does offer price drop protection, meaning that if the company advertises a lower price on your flight, then you will receive the difference to put towards your next flight. Though this sounds enticing, offers must be identical for you to even attempt to get your voucher. Other sites do have fairer price drop protection rules and regulations.
One of the major drawbacks with Flight Network are its prices. They are quite simply put, outrageously expensive in comparison to other sites. For the domestic comparison flight from Chicago to Tampa, Flight Network was the most expensive booking site, at $325.85. A whopping $72.85 more expensive than the next most expensive site, Kiwi.com and $182.85 more expensive than the cheapest, Skiplagged. 
Pros
If you sign up with Flight Network, you can receive VIP promo codes 

They offer price drop protection 
Cons
Other sites offer more exclusive price drop protection 

Prices are often higher than other sites 
Expedia
The mother of Travelocity and Orbitz, as well as a plethora of other companies, is the Expedia Group. Expedia has been around since the 1990's and is a go-to tried and tested OTA. Now that Expedia owns Travelocity and Orbitz there really doesn't seem to be any difference between the sites, making at least two of them obsolete. For the Manchester to Bangkok route, all three companies produced a price of $515. Expedia and Travelocity once again came up with an identical price for the Chicago to Tampa return flight at $148; but Orbitz managed to pip them to second place with a $147.94 ticket! So, basically, if you have searched Expedia then it's likely that there are no better deals to be found on Travelocity or Orbitz.  
Expedia does provide customers with a "show flexible dates" option, which is useful but nothing out of the ordinary when considering its competitors. 
Has Expedia spread themselves too thin? It looks that way, with run of the mill prices and too much similarity to Travelocity and Orbitz, Expedia feels a bit too "been there done that" in this fast-paced industry. 
Pros
Shows airline baggage fees 

You can set fare alerts 
Cons
Pricing ranges from fair to poor compared to other sites 

Booking fees may be applied 
Travel Supermarket
Travel Supermarket was one of the first flight booking sites to adopt a meta search engine approach, to bring you multiple airlines and travel agents results when searching for a flight.  Travel Supermarket used to be a go to site for many but has since been overtaken in terms of popularity by many of its competitors. Total visits to travelsupermarket.com last month were 2.1 million, a measly amount in comparison to Skyscanner's 23.9 million site visits. 
On the Manchester to Bangkok flight route, Travel Supermarket came out as $198.21 more expensive than Skiplagged and $117.02 behind Momondo. Travel Supermarket performed much better on the domestic flight between Chicago and Tampa sitting at $149.14. Although it must be acknowledged that it did fail to achieve the $148 price that 11 other sites managed to provide. 
Pros
You can select multiple departure points 

You can set flexible dates to give you more choice 
Cons
Frequently comes out as the most expensive option 

You cannot easily filter flights by length of journey, departure time etc. 

There are often discrepancies between Travel Supermarkets price and the price on the final booking site 
Tripadvisor
In recent years Tripadvisor has taken on a new venture. No longer is Tripadvisor solely used for complaining about revolting, poorly served food, or accommodation so horrifying it would send your mother into a spiral of depression. Tripadvisor has now hurled itself into the saturated airline ticket industry.
Tripadvisor's review pages always feel cluttered, difficult to read and ad-poppingly exasperating, but give Tripadvisor its due, their flight section feels surprisingly clear and easy to use. In traditional Tripadvisor fashion, each flight is given a FlyScore rating, you just can't take the review out of Tripadvisor. FlyScore, rates results based on the flight's amenities, the duration, the aircraft itself and of course customer reviews. 
Tripadvisor's search for the long-haul flight from Manchester to Bangkok compared reasonably well, placing joint 3rd out of 20 flight booking sites.
Pros
Relatively good prices 

FlyScore ratings give you more insight into the flight 
Cons
You have to book through an external site 

External sites occasionally have broken links 
CheapFlights
CheapFlights's name has given it a certain level of pressure, surely their flights must be cheap! On our long-haul flight test from Manchester to Bangkok, Cheapflights came out joint second with Momondo, an impressive attempt to live up to its name. Cheapflights also proves itself with the domestic flight from Chicago to Tampa coming in at $148 just $5 more expensive than Skiplagged. CheapFlights is part of Kayak.com, a subsidiary of Booking Holdings, yet despite this it manages to regularly beat Kayak and Booking.com on price. 
CheapFlights' interface is clear and user friendly. There are several features that instantly stand out. Their calendar is colour coordinated in traffic light colours so you can instantly see the best days to fly based on price. You can also select +/- days around your chosen date to show more search result options. The traffic light system doesn't provide you with an exact price for each day on calendar view, instead opting for a generic green, yellow, and red bar at the bottom with an estimated figure. When searching for a one-way flight from London to Lusaka on the 4th May, the calendar suggested prices could be as low as $453+. However, when clicking, you get the pleasant surprise of discovering CheapFlights "best" and "cheapest" option is just $384. A company tactic to make you feel like you've got a bargain, or an honest mistake?
Often it feels like the travel industry forgets about Africa and doesn't service the continent as well as say Europe or North America. But Cheapflights.co.za provides better customer service options for those living in or travelling from Africa, with a wider range of currencies. Still not as many as Momondo offers, but better than Booking.com, Flight Network, Travel Supermarket, and Skiplagged's apparent lack of currency options. 
Pros
Helpful price drop down calendar 

Generally cheaper flights 
Cons
For booking, you're taken to another site

Booking Directly with the Airline
We've got ourselves a ringer! Although OTA's and other booking sites always boast an array of spectacular money saving offers, sometimes directly booking with the airline is the best and safest option. During the pandemic, although all but essential travel was advised, booking with the airline directly definitely brought about more comfort for customers embarking on big journeys. Many airlines also now provide flexible ticket options when booking directly. Ethiopian Airlines for example, currently offer unlimited free date changes on all their flights. Whereas American Airlines, EasyJet, and KLM provide the opportunity to rebook or receive a voucher for the price of the cancelled flight. 
Though flights booked directly with the airline can be cheaper, often there is a big difference between OTA and airline prices.  A New York (JFK) to Dubai (DXB) return flight in economy class booked via Emirates's website for example, was $853.67. The same route booked via Kayak was $557 using Flight Network. 
It really depends on what you are looking for, if you're prepared to pay extra, then a guaranteed, flexible service might tempt you into booking directly with the airline. 
Price Comparison
Domestic Flight
In recent times, with little other choice on offer, tourists have been choosing domestic travel options. With flight prices increasing globally, getting the best domestic flight ticket for your bucks (or quid) is an essential priority for many. Let's compare these 20 flight booking sites for a return trip from Chicago O'Hare International Airport (ORD) in Illinois to Tampa International Airport (TPA) in Florida. Flights are for the 19th-26th October 2022. 
| | |
| --- | --- |
| Booking Site | Return ORD > TPA (US$) |
| Skiplagged | $143 (£109) – No currency converter |
| Orbitz | $147.94 |
| Momondo | $148 |
| Cheapflights | $148 |
| Agoda  | $148 |
| Tripadvisor  | $148 |
| Kayak | $148 |
| Google Flights  | $148 |
| Skyscanner  | $148 |
| Travelocity | $148 |
| Priceline  | $148 |
| Hotwire | $148 |
| Expedia  | $148 |
| Travel Supermarket  | $149.14 (£113) – No currency converter |
| Booking.com | $151.79 (£115.65) – No currency converter |
| Trip.com | $162 |
| OneTravel  | $174.99 |
| CheapOAir | $175.99 |
| Kiwi.com | $253 |
| Flight Network | $325.85 (CA$408.74) – No currency converter |
As is the case with OTA's, for this domestic flight the majority of sites were priced at $148 (11 in total). Skiplagged came out on top, a whopping $182.85 cheaper than Flight Network. 
Long Haul Flight
With Thailand recently opening their borders to vaccinated tourists many visitors are expected to flock to Asia in search of a much needed further afield adventure. So let's compare the cheapest prices across these travel booking sites for a one-way economy flight from Manchester (MAN) to Bangkok (BKK) for 11th July 2022. 
| | |
| --- | --- |
| Booking Site | One-way MAN >BKK (US$) |
| Skiplagged | $394.81 (£299.57) – No currency converter  |
| Momondo | $476  |
| Cheapflights | $476  |
| Agoda  | $492 |
| Tripadvisor  | $492  |
| Kayak | $494  |
| Google Flights  | $494  |
| Skyscanner  | $495  |
| Kiwi | $496  |
| Trip.com | $505 |
| Travelocity | $515 |
| Orbitz | $515 |
| Priceline  | $515 |
| Hotwire | $515 |
| Expedia  | $515  |
| CheapOAir | $517.60 (incl. taxes & fees) |
| OneTravel  | $521.60  |
| Booking.com | $537 (£407.46) – No currency converter |
| Flight Network | $546.41 (CA$688.48) – No currency converter |
| Travel Supermarket  | $593.02 (£449) – No currency converter  |
As you can see Skiplagged does it again, providing a one-way ticket to Bangkok for $198.21 less than Travel Supermarket, the most expensive option. Unlike the domestic flight example there is a wider variety of prices on this long-haul flight, but this is to be expected. With a lot more carrier options and layover destinations, prices generally vary more on long haul flights. 
And our best flight booking site is…
In this incredibly saturated industry, there is no one-stop-shop that provides you with the best airline deals, customer service and website useability. Often using multiple platforms is the answer to providing you the best possible flight on any given trip. 
But don't worry we aren't going to skate around and not give you a winner (we wouldn't be that cruel).
We've combed through some of the best flight booking sites around to find our favourite. 
Drumroll please…and our winner is Momondo!
Momondo offers a fluent and visually appealing booking experience that is clear, concise, and to the point. Their dark blue and purple theme has you feeling that you've switched to night shift mode, a relaxing change to all those pearly white, ad-popping sites. 
Their unique price-by-day bar chart that is displayed at the top of the page provides a quick, easy to understand visual guide to prices. Momondo also consistently places well in terms of price and provides a wide range of currency options when looking at flights. 
Momondo has shaped itself into a multifunctional platform, with the ability to book hotels, car rentals, campervans, trains, buses, and things to do, in addition to your flights. Momondo's "Explore" section clearly shows COVID-19 entry requirements by country, allowing you to select a destination based on your vaccination status and/or quarantine requirements. 
Honourable mentions must go to our runners up Google Flights, Skyscanner, Tripadvisor, CheapFlights, and Trip.com. Google Flights provided the most refreshing yet familiar flight booking service. Google's effortlessly easy to use layout is (almost) unparalleled and the ease of being able to book using your pre-saved Google account information is highly useful. Skyscanner, a classic favourite, offers comfort, and helpful features such as the search for "Everywhere" button and provides fairly good prices. Trip.com offers a great experience for booking flights and other transport in its motherland China, as well as providing useful and more affordable student ticket options. Tripadvisor and CheapFlights provided some good prices alongside useful features such as Tripadvisor's "FlyScore" and CheapFlights easy to use price calendar.  
A shout out must also be given to our bad boy entry Skiplagged, who blew the competition out of the water in terms of price. On the Manchester to Bangkok journey, Skipplagged beat last place Travel Supermarket by $198.21 and provided a whopping $81.19 saving from its closest rival Momondo. However, horror stories of lawsuits, court cases, and the continual notion that you were towing a very fine line didn't feel like a good start to a holiday. 
But Momondo takes the crown! Useability, affordability, and flexibility rolled into one.