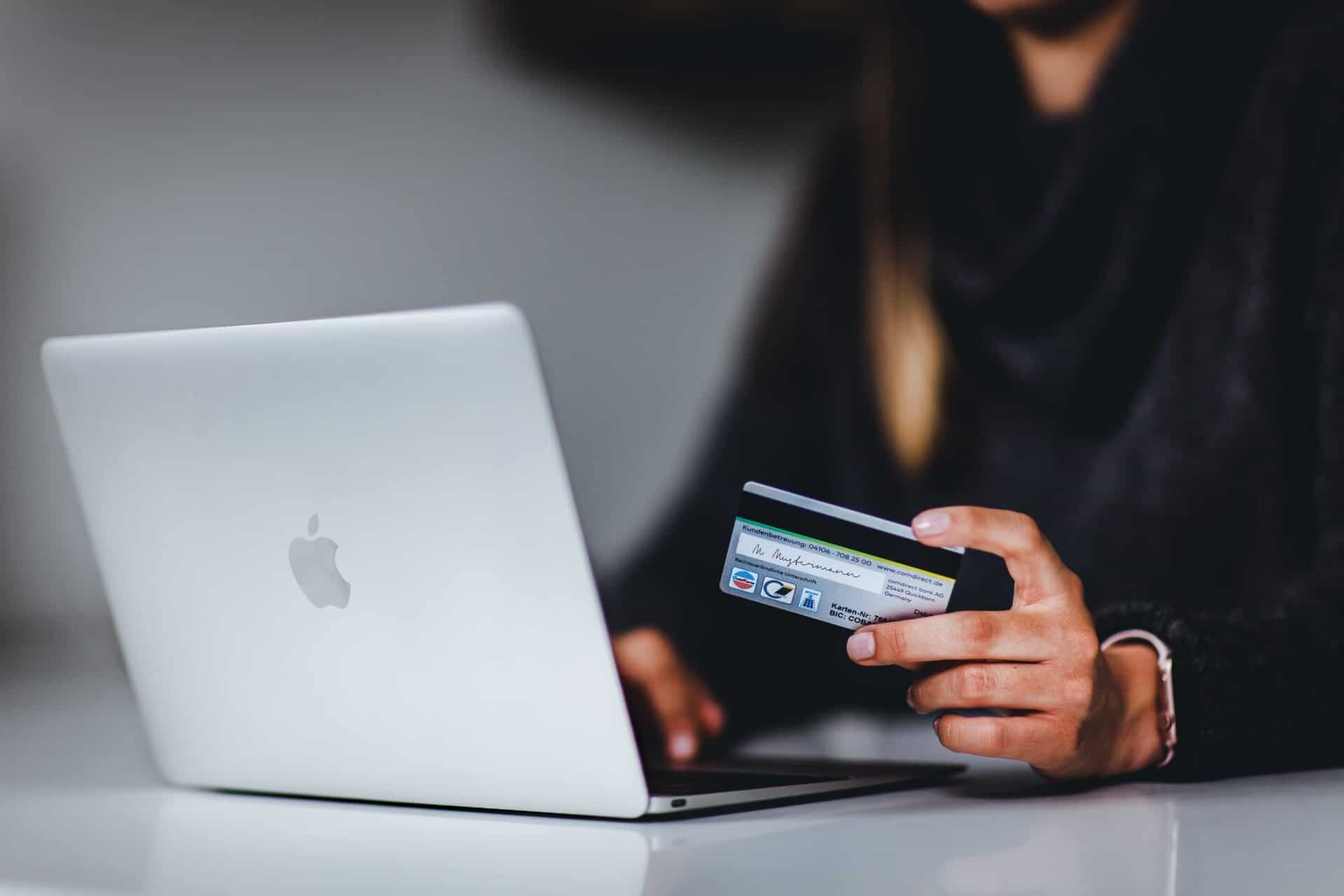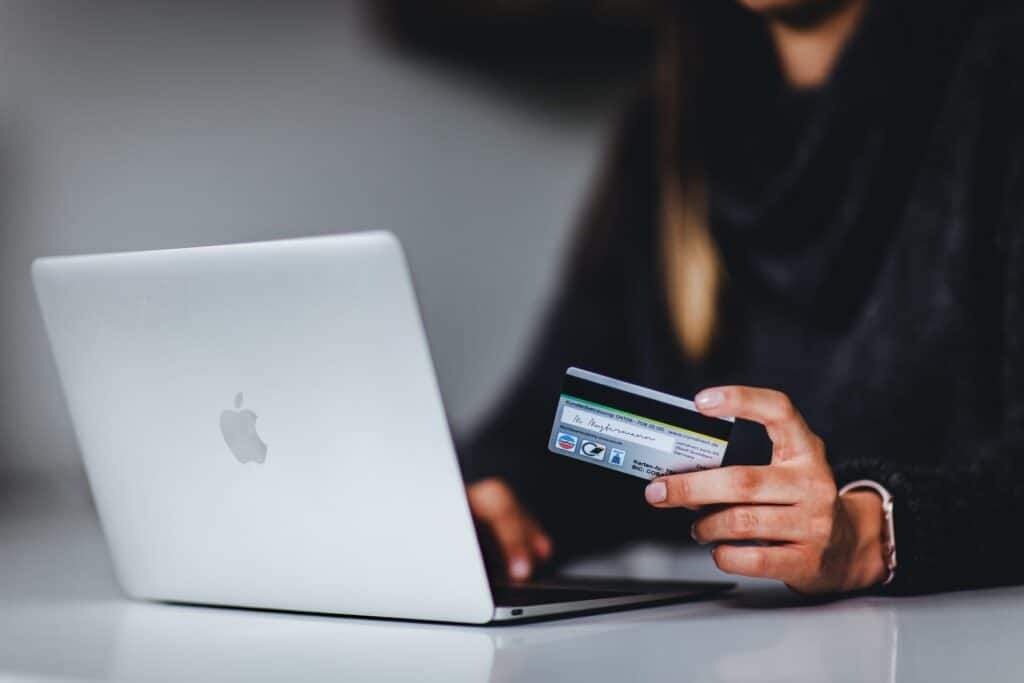 Best Banking for Digital Nomads Options
Ah, the freedom and wonder of being a digital nomad! Live where you want, explore the world, work remotly from any destination you choose—all while making money! That's the fun stuff.
The not-so-fun stuff? Navigating the banking system. ATM fees, currency exchange rates, international money transfer fees, getting paid in one currency while banking from a country with a different currency—not fun at all.
As the allure of a digital nomad lifestyle increases and the workplace becomes more and more about remote working, you might be wondering if there are banks that are keeping up with and meeting the needs of the digital nomad. And, indeed, there are.
Read on to get our breakdown of the best banking options for digital nomads. There's no one-size-fits-all solution, as a lot depends on where you're from and where you have residency. But we'll provide an overview with the pros and cons of each so that you can make a decision that's best for you.
Difficulties digital nomads face with traditional banks
Before we get to our list, let's recap why digital nomads need an alternative to the traditional banking system. In reality, many people around the world are searching for such alternatives!
This is true for younger generations that rely on their mobile phones for absolutely everything and have no need for a physical location to walk into for their banking needs. And for digital nomads that make their living while globetrotting—oftentimes with no real permanent residence to speak of—this is especially true.
As a digital nomad, you're most likely searching for your ideal banking option because you've encountered at least some (if not all) of these limitations with traditional banks:
Required proof of residency in the country the bank is from

Inability to open an account completely online (must show up in person to a local branch office)

Charges for receiving and/or withdrawing money in a different currency

ATM card gets blocked in "lesser known" countries

Fees, fees, fees!
But fear not, because this is where alternative digital nomad banking comes into play!

9 Best Digital Nomad Banking Options
N26
A big player on the list of the European digital nomad's preferred banking list is Berlin-based company, N26. It's mostly used in Europe, although they started launching accounts in the US in 2019. It's the most established, 100% digital banking service available so far.
Technically, you don't have to be based in Europe to open an N26 account—anyone can easily open one completely online within minutes with no hidden fees, minimum account balance, or other common obstacles. You need to provide a physical European address if you choose to receive your no-annual-fee MasterCard.
N26 offers a variety of plans, but the free Standard plan is sufficient for most. The free plan includes a virtual debit card, contactless and mobile payments, free payments in any currency, and three free ATM cash withdrawals per month in the Eurozone.
If you choose to add more perks, you can also open an N26 You (€9.90/mo) or N26 Metal accounts (€16.90/mo) that include attractive travel insurance benefits like medical coverage in case of emergencies, trip cancellation, luggage coverage in case of loss or delay and COVID-19 related issues, like cancellation or trip changes due to quarantine or illness.
Pros:
Open an account completely online without stepping foot in a branch or office

No set-up or maintenance costs

User-friendly app for on-the-go management

Option to get a physical Mastercard

Apple, Google Pay and TransferWise integration

Free plan or a variety of payment plans including business accounts for freelancers 
Cons:
No ATM fees doesn't apply to non-European currencies (although their 1.7% exchange fee for ATM withdrawals is lower than the 2-5% rate offered by most competitors)
Revolut
Revolut is another popular nomad bank account for European residents that clients can easily manage from their iPhone or Android mobile device via an intuitive app. 
The coolest part about having a Revolut account is that you can hold up to five different currencies that you can interconvert without fees. You also receive a UK bank account number or free Euro IBAN account and a MasterCard that you can use to withdraw money anywhere around the world. 
Keep in mind that with the standard (free) account, you can only withdraw up to 200 GBP or 200 EUR per month for free. ATM fees apply to monthly withdrawals that exceed this amount. You have the option to upgrade to a Premium (€7.99/month) or Metal Account (€13.99/month) account for more flexibility and perks.
Pros:
Open a free account online or via the app in minutes

Use up to five different currencies in one account

Spend and send money abroad with no hidden fees

Get a physical MasterCard plus a UK bank account or IBAN number

Option to add extras like overseas insurance and device insurance

Choose the Free plan or upgraded payment plans that you can pay monthly or yearly 

Exchange, buy or hold cryptocurrencies like Bitcoin and Litecoin
Cons:
Free ATM withdrawal limited to just €200/month with standard account

Over the weekend (when markets are closed) fees charged change from 0.5% to 1% on currency exchange rates
Wise
Formerly known as TransferWise, Wise is an online banking system that digital nomads love because it focuses on providing lower commission rates on global transactions and lower transfer fees. It lets users open a local bank account in 10 currencies, which makes it easy to send and receive money and make payments.
You may also appreciate having the physical debit card that comes with opening your Wise account. On many levels, the Wise banking option is better suited for one-person businesses than for larger commercial purposes.
Pros:
Easy sign-up via the website or app

Use your Wise card with Apple Pay

Offers some of the lowest transaction and exchange rates in the marketplace

Receive payments with no fees

Link your account to PayPal, Amazon and invoice in local currency
Cons:
Debit card is not available in all countries

Fee for opening a business account (free for personal)
Payoneer Banking for Digital Nomads
As far as digital banking options, Payoneer is often compared to Wise. But Payoneer gears its services more towards business, seller and freelancer payments or other business-related transactions—less so for solopreneurs.
Payoneer' s global business platform offers different payment options for 20 countries, making it a smart choice for businesses who need to make and receive payments globally. They also offer robust global support with 14 offices around the world and established partnerships with major marketplaces like eBay, Amazon, and Airbnb.
Overall, Payoneer is a good match for businesses operating worldwide that need a secure and professional worldwide online payments platform. Like Wise, Payoneer also offers a Mastercard to its customer base.
Pros:
Set up payment accounts in six different currencies

Provides support for over 150 global currencies

Different payment options offered for 200 countries

Offers business account clients a Payoneer Mastercard for payments

No registration fee 
Cons:
Charges up to a 3% fee to receive credit card payments 

Applies a 3.5% currency conversion fee apart from Mastercard fees
PayPal
Founded in 1998, PayPal is the true pioneer of digital banking. It's by far the most established and best-known digital banking platform in the world, and is well-known around the world. The company focuses on offering easy money transferring options between countries.
PayPal services 25 different currencies in over 200 countries. Unlike some of its younger competitors, they charge a percentage for their transfers instead of a flat rate. Depending on how large your transfer amounts are, the fees can really add up.
The advantage of PayPal is that it's so widely used that pretty much anyone and everyone you deal with for invoicing, payments, transfers, etc. has an account, so business deals tend to be easy and convenient.
Pros:
Worldwide brand recognition and trust

Easy-to-use mobile app

No fees charged for sending money to family and friends

Accepted for check-out in most online sites

Easy invoicing, access to transaction history and financial records
Cons:
Higher fees than many of its competitors when sending money as part of a business transaction 

A mandatory 1% fee to get instant access to your funds, otherwise you may have to wait several days for the free bank transfer option
Monzo Banking for Digital Noamds
Founded in 2015, UK-based bank, Monzo, is an easy-to-use app-based digital bank alternative. Their sleek, colorful Mastercard are an attractive physical feature most for younger customers, and have come a long way from the pre-paid debit cards they launched with. 
They've abandoned the pre-paid card approach and now provide fully-accredited accounts with official bank details, IBAN, and allow their customers to spend their money worldwide without paying fees.
Monzo has also expanded its personal account offerings with Free, Monzo Plus (£5/month) and Monzo Premium (£15/month) that includes exclusive perks, like worldwide travel insurance, phone insurance, and fee-free overseas withdrawals up to £600/30 days.
Downsides: You need to have an address in the UK. Also, if your source of income is not GBP-based, you are likely to pay fees for getting it into the account.
Pros:
Instantly open an account with easy-to-use mobile app

Account options include 3 levels for personal accounts, a business account that's geared towards small businesses, and a joint account option

Use worldwide anywhere that accepts MasterCard with no exchange rate markups
Cons:
You need a UK address

Only UK withdrawals are free and a 3% charge is applied to other withdrawals over £200 on a 30-day basis 
Monese
Another rising star in the European digital bank arena is Monese. Like some of its more established digital bank competitors, Monese takes a mobile-first approach with an all-in-one, user-friendly app. You can open an instant-access account using EUR, GBP or RON. You don't need a physical address, but you do need to live in the EU or the UK to open an account.
Monese offers a contactless MasterCard debit card that you can use at worldwide ATMs, in-store or online without any fees. They also offer the option of opening a personal account or joint account with a partner, family member or friend—which is handy if you're part of a digital nomad duo!
With Monese, you can send money internationally in 19 currencies at the real exchange rate, which is a much better deal than sending via a traditional bank. You can also integrate your PayPal account on your Monese app and sign up, collect and track Avios points when you shop at selected stores.
Pros:
Open a free account instantly online or via the app 

Use the Monese Mastercard debit card anywhere in the world with no hidden fees

Link to your PayPal account for easy multi-account tracking

Option to open a joint account with a partner
Cons:
Open only to EU and UK residents

Business account is only available to UK-based businesses
STACK Digital Nomad Banking
For all you Canadian digital nomads—good news—you have STACK! It's the only alternative banking Canadian option that promises no foreign exchange fees, ATM fees or monthly fees. It's not technically a bank, but a prepaid Mastercard money management system. 
STACK supports digital wallets including Apple Pay, Google Pay, Samsung Pay and Fitbit Pay. Use your STACK virtual card for extra security while shopping online. You can load your account in-person with cash or debit at Canada post location or one of 10,000 select locations or via an e-transfer from a Canadian bank account.
STACK offers cool additional services, like trip planning through STACK Travel, that lets you earn 20% cashback on select hotels and travel deals. They also feature a World Stream to connect with other STACK members and a no-cap $15 referral bonus.
Pros:
No bank account required to load cash to your STACK account

Earn rewards with grocery partners, gas station partners and other retail partners like Reebok and Michael Kors

No need for a physical card

A fee-free option for Canadians
Cons:
Only supports Canadian currency 
Charles Schwab for Digital Nomads
Although we haven't been focusing on major financial institutions for this list, if you're a US resident, Charles Schwab is worth considering. It's loved by many American digital nomads as a solid banking solution for those seeking a larger, stable banking option.
One feature that can't be beat is their international ATM fee refund policy. They actually pay back all of those international fees you collect along the way, which you know can add up quickly. Plus, there's no minimum balance requirements.
There is a requirement to sign up for a brokerage account with a $1,000 minimum. But the way to get around that is to open a Schwab Bank High Yield Investor Checking account that you can easily link to your brokerage account. 
Pros:
No monthly fees or minimum balance requirements

Worldwide ATM fee rebates

Great customer service

Has all the services of a traditional bank plus investment services
Cons:
Digital Nomad Banking Options in a Nutshell
There you have it, dear digital globetrotters! Our list of the 9 best banking options for digital nomads. This list of best banking options is by far an exhaustive list, as the digital banking space is changing and evolving all the time. 
To recap, our list includes:
N26 (best for EU residents)

Revolut (best for EU and UK residents)

Wise (better suited for personal versus business needs)

Payoneer (better suited for business-related needs)

PayPal (global)

Monzo (best for UK residents)

Monese (best for EU and UK residents)

Stack (best for Canadian residents)

Charles Schwab (best for US residents)
As you can see, it's important to research all of your options, as some are better suited for EU residents, UK residents, US residents, Canadians, etc. Depending on your personal and/or business needs, there's much to consider in terms of services of add-on features at your disposal.
No matter what you need, you can be sure to find non-traditional digital banking options that fit the bill—even if that means mixing and matching your options. Let fees and limitations be a thing of the past and do banking on your own terms!