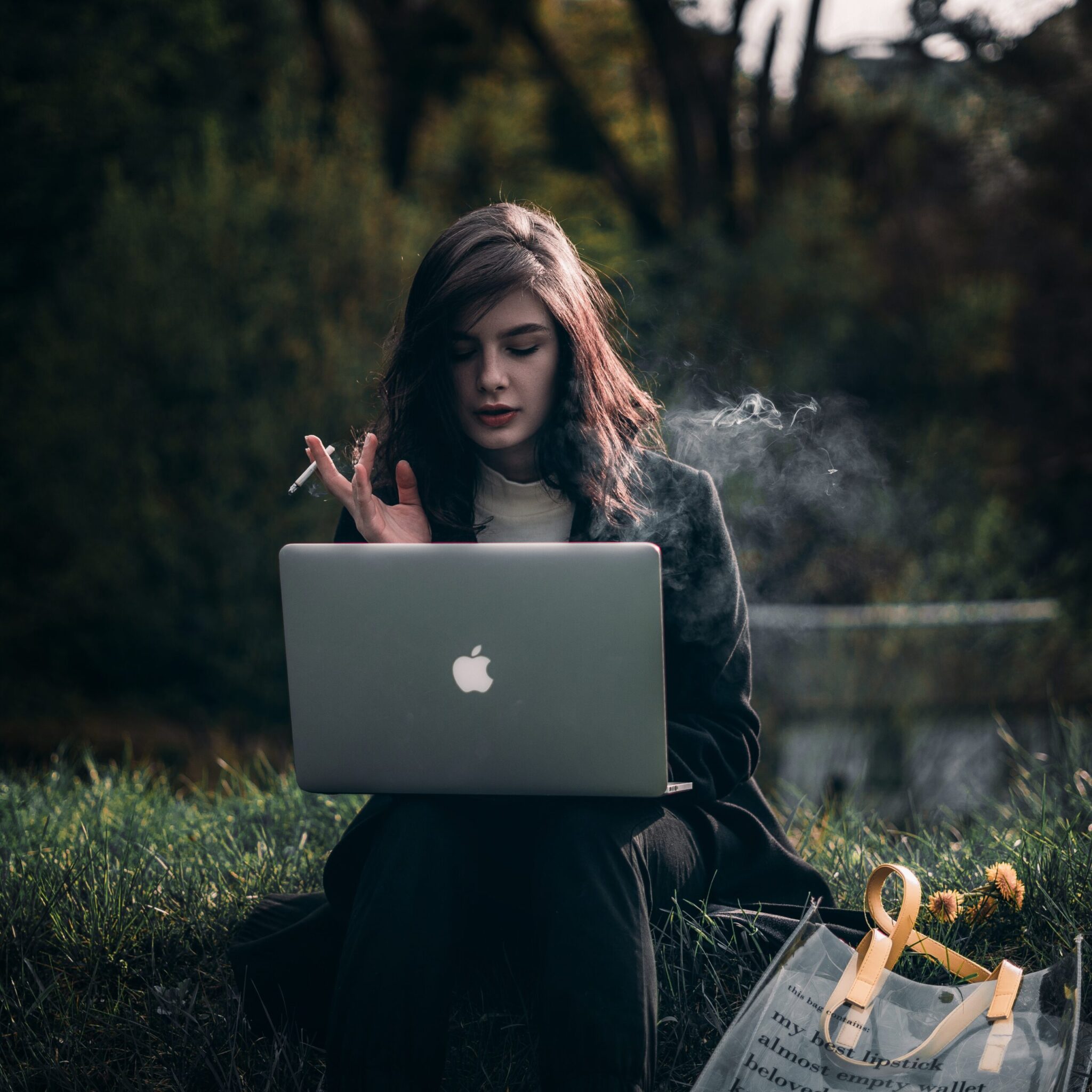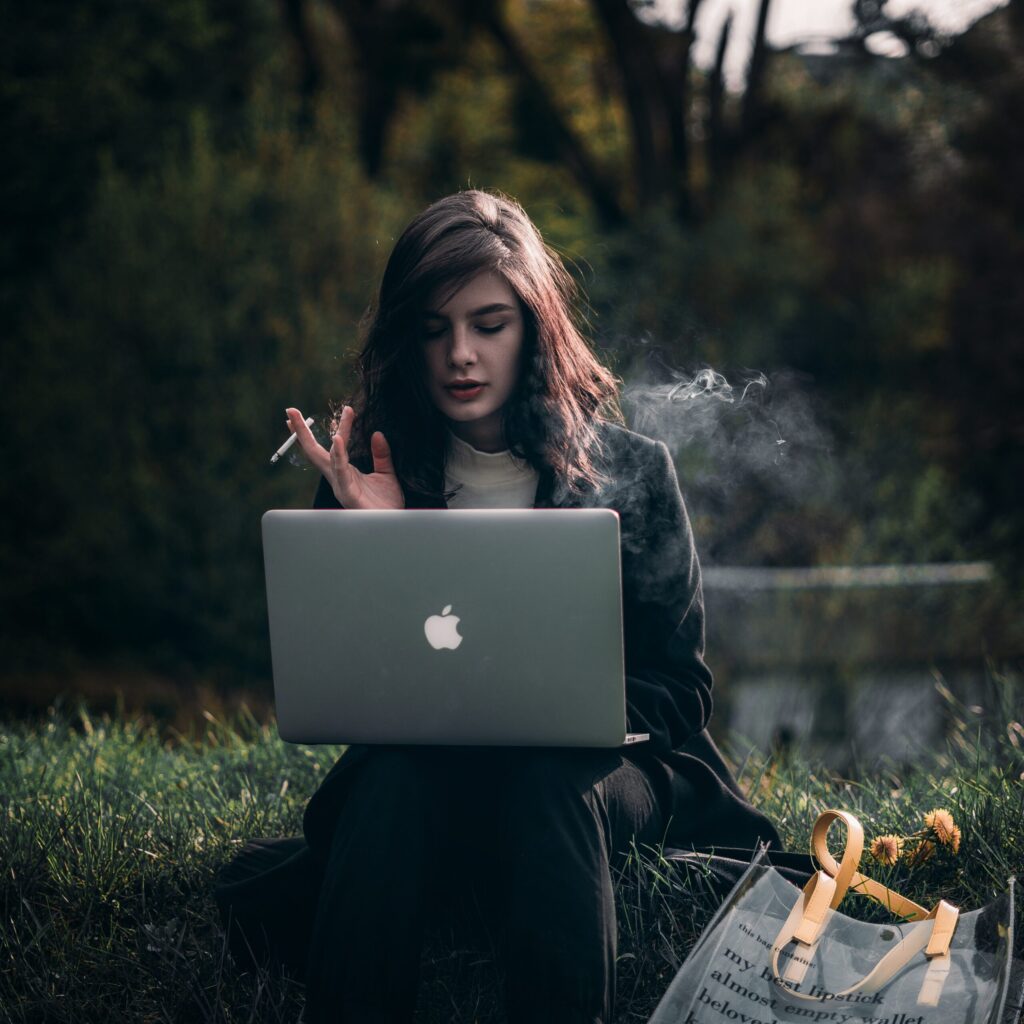 If you are on the lookout for a little bit more income perhaps to become a digital nomad and you don't have an idea how to do that – you have come to the right place. In today's world, millions of people make their money as a freelancer online. Some of the methods are more well know while others might surprise you. Either way, you don't need a skill to start making money online as a freelancer (But if you have one that can help!) Below you will find the top 7 best Freelance online jobs for 2020 for anyone looking to make an income through the computer.
1. Sell Your Art Online
Making money from art is hard enough, so figuring out how to make money with art online seems like a big ask. As more and more people are selling products online these days, there are a plethora of websites dedicated to helping you do the same with your art. So if you're an artist of any kind, and you have access to a space to work and materials, you can quickly find a marketplace.
So, how to sell art online and make money? Whether you specialize in painting, crafts, woodwork or sculpture, there will be people out there who want to buy your stuff. Etsy, ArtFire, BigCartel, Storenvy and Artpal are a few of the hundreds and hundreds of sites where you tout your wares.
2. Watching Ads
Yes, it is actually possible to make money watching ads! Not posting them on your blog, not linking, literally you get paid just for watching. IT works like this: the sites charge money to have the ads on, and then they pay you to watch them. Almost sounds too good to be true, but it is. You won't get rich like this but it's an easy buck to supplement your income and you work on your own time. Apps such as Viggle and AppTrailers, and sites like Swagbucks all have variations on the model, so give it a look and see which is best for you.
3. Searching the web
Yes, one of the most common Freelance Online Jobs is to just search the internet. there are companies out there who will pay you simply to surf the internet. They track your habits for research, which means they often target certain demographics – men aged 25-34, for example. Swagbucks (again) and the app Smartpanel are just two of the companies offering this.
4. Proofreading
If you can read, and especially if you can read fast, proofreading can be a great way of earning money. You can get paid online for proofreading books, papers, website content, and more.
If you're the type of person that can spot typos and grammar mistakes very fast, you can do well.
With the enormous growth of web content, countless people self-publishing books, and all the rest, this online digital nomad job is in high demand. If you're good you can make an average of $17.50 to $25 per hour.
"Change how you're paid, change your life"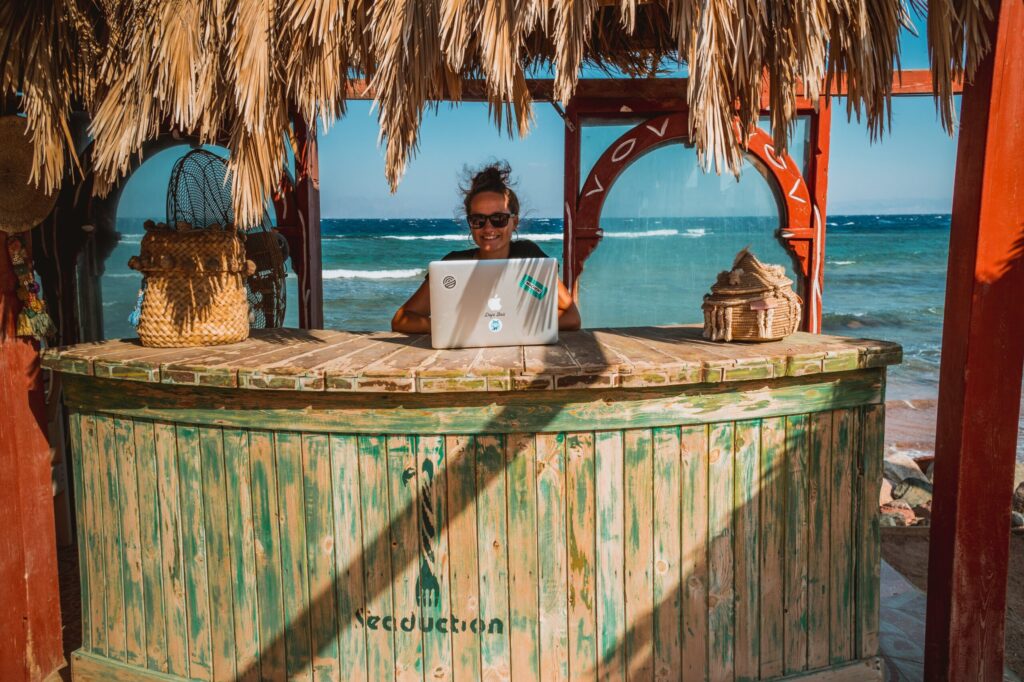 5. Writing
Whether you have a portfolio or not, there are tons of writing jobs available for freelancers. So long as you have a basic understanding of writing you will be able to find something for you. A lot of clients will favor value over super high quality, so looking on freelancing sites for jobs at the beginner level will mean you can quickly build up a strong body of work, which you can then use to level up.
For those with a portfolio already, the world is your oyster. There are numerous gigs, part time and full time roles for writers, and you can quickly build up a client base to keep you busy (and well paid!)
6. Consulting
For those looking to escape the 9 to 5 and set out on the journey of Freelance Online Jobs, consulting is a great option. Whether you have the skills to help businesses maximize their sales, you're an expert in B2B, or you know how to boost traffic using SEO, there will be people out there who need your advice. As with most things, the ability to sell yourself is key, and the difference between how you make very little, and how to make 1000 dollars in a week online.
So give a lot of time and attention to what you include in your profile(s), think about what you can offer that people need, and be confident.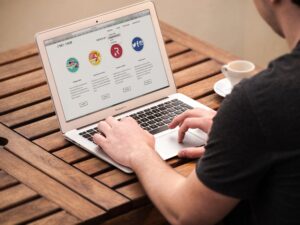 You'll probably be amazed at how many people you find who need your expertise.
"The supreme accomplishment is to blur the line between work and play."
7. Affiliate Marketing
Not one for the beginner, but if you've ever wondered how to make money with a website (or blog), affiliate marketing is the answer. In fact, if you've ever watched a youtube titled something like how to get rich on the internet, this was almost definitely mentioned. This is basically how to make money with a website when you're not selling.
Adding affiliate ads that are relevant to your site is a great way of making income, and if your blog or site generates a steady flow of traffic, you might find quite quickly that you can afford to quit the day job and do this full time. For the more entrepreneurial, there are countless ways of making money via affiliates. That's a whole blog post (or 20) in itself. We're not doing starting an online business for dummies today, but if you google it the answer awaits.
Didn't find what you're looking for in our Freelance Online Jobs list? Find more online jobs in our Part-Time Online Jobs Post
"I didn't want an unsatisfying career. And I didn't want to commit to one place – either one company or one location. I wanted to make my own decisions."

Rocco Baldasarre