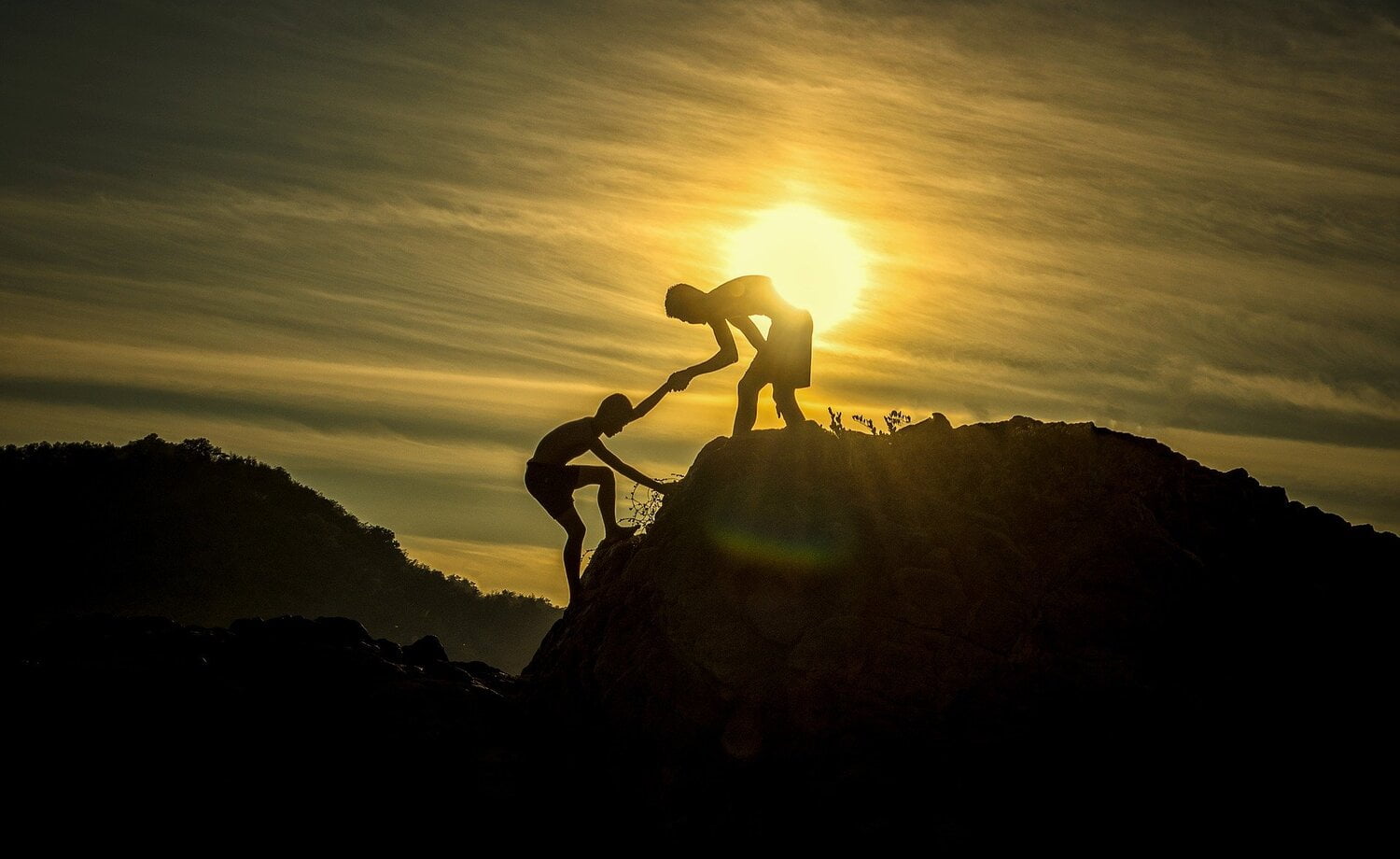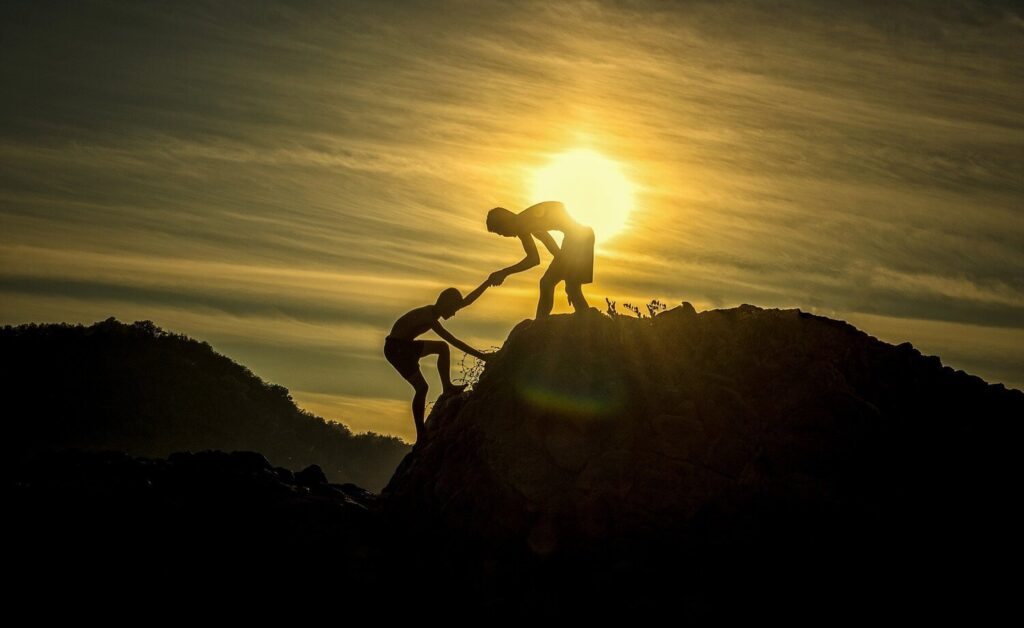 What is Remote Life Coaching as a Nomad?
Sometimes we just need a helping hand to get our life together. Life coaches are that helping hand. They work within the wellness space to help you figure out important aspects of your life; from employment to family, and everything in between. Life coaches will sit down and discuss your problems, goals, and anything getting in the way, and help you sort out a life plan.
Life coaching didn't really become popular until the 1980s, and even then it was mostly among wealthier people. Since then it has become much more accessible, and people from across the world seek the advice of life coaches. It is now one of the biggest industries in the wellness space, contributing millions to the economy every year.
There are many different kinds of life coaching, depending on what kind of professional is offering the service. Most life coaches take a holistic approach but many specialise to suit the needs of their clients. You can specialise in employment, relationships or even a different method of coaching all together. Sometimes counsellors also work as life coaches, and you can even provide spiritual life coaching for clients that believe in alternative practices.
Life coaching has evolved over the past few decades to become a career that can be performed anywhere around the world. The pandemic created a need for life coaches to work online, so it's also a job that digital nomads can do. Whether you want to work face-to-face or online, you'll find someone in need of a life coach, no matter where in the world you are.
What do Remote life coaches actually do?
Life coaches, in short, help you sort your life out. They take a look at everything that's bothering you, marry that with the goals you have for your life, and create a plan for you to work towards. Life coaching is a very personal career that requires excellent people skills. Your clients will want to feel a good connection with you.
The first step is the analysis stage. This is where you collect information about the client and try to understand why exactly they want a life coach. Many people come to a life coach with a series of issues—common ones include: stress, anxiety, and a lack of fulfillment. That being said, you might also encounter clients who simply need a helping hand to achieve certain goals.
Once you've sorted this out, you look into what means the client has to achieve their goals and alleviate their problems. Life coaches will take down information about their client's career, relationships, and social life. This is essential to tailor your advice to what is realistically manageable for the client.
The next step involves creating a life plan. This is where you work with the client to create actionable steps they can take to achieve their goals. Using the information gathered from the first two steps, you will add a bit of structure to the client's life. This is, at its core, what life coaching is all about.
There are, of course, a few more steps in more specialised forms of life coaching. Employment coaches might help their client look for jobs, whilst relationship coaches will work with their significant others. 
A spiritual coach will usually consult other means to gather information, whether it be astrology, card reading, or another form of spiritual practice. Life coaches with counselling might also provide a type of therapy to help get their client back on track.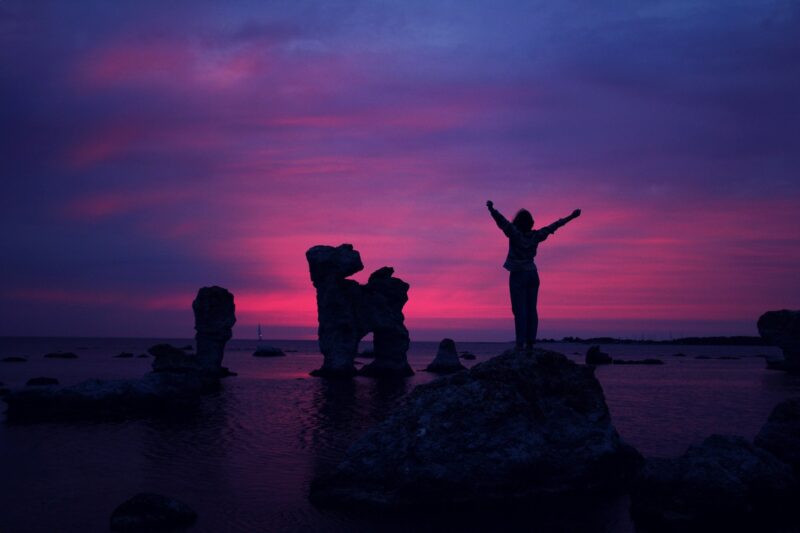 How to become a Nomad life coach?
First of all, you need to coach yourself! Think about what kind of life coach you want to be, what means you have to get there and why you want to help people. These will all allow you to work towards a career as a life coach. Sorting out your training will be much easier if you have a solid idea of what you want to do with your work.
There are some great courses online to help you learn about life coaching. These will give you the most essential skills required for the job. Everything from getting to know a client to building a life plan is covered in these courses. You can find courses to suit all budgets, but we recommend double checking the reviews. Also, the more structure it has the quicker you will learn.
We also recommend picking up a few other skills through work experience and learning. Customer service is an important part of the job, so think about ways you can develop these skills. If you want to specialise, look into learning a related skill. Employment coaching requires different skills from relationship coaching. Counselling will usually require you to achieve a formal qualification.
Once you've got this sorted out you just need to get clients. Advertise your business online, check out local listings, and think about ways to build up experience. Word of mouth is incredibly important in this career. A great way to build experience is to work with a local company or charitable organisation. This way you can finely tune your experience on the job.
What jobs require knowing life coaching?
Life coaching is a career in its own right. As the central premise of the role is helping other people get their life on track it can be a really rewarding job. You'll likely get to speak to a wide variety of people, and it's the kind of job where you are constantly learning. Most life coaches work freelance but you can also work for other companies.
Speaking of working for other companies, you can also branch out into similar careers as you grow your skillset. Charities and government agencies are constantly looking for people with life coaching skills to help them work with their recipients. Many of the skills learned as a life coach—people skills, organisational skills, event management—can be transferred across the job market.
If you decide you want to move on from life coaching, the skills you've learned are also highly applicable to counselling. You'll probably have to get official certification to work as a counsellor, but with some life coaching experience under your belt, it will be much easier to learn what you have to. Life coaching needn't be your final destination.
More broadly, learning how to be a life coach can also help you coach your own life. It isn't just about helping other people—you can also help yourself. The skills that you learn as a life coach are just as applicable to your own situations. You can apply these techniques to help you figure out exactly what you want to do in life.
Average Digital Nomad coach salary
Life coaching is a rewarding career both emotionally and financially. A salaried life coach working for an organisation can look to earn $62k on average in the United States. This ranges from $27k for entry level positions, up to $101k+ for heaps of experience. This also depends a bit on the size of the company you work for.
Most life coaches don't earn a salary as they are freelancers. You are your own boss so you can charge what you want, but it's worth sticking to the average rates to bring in those customers. For your first few clients look at charging around $13-20/hour. This will help you build an impressive set of references. After a couple of years, you can push for the average, which is around $30-40/hour. The most experienced life coaches can enjoy salaries up to and exceeding $150/hour.
Want to travel with your work? The highest paying region for life coaches is still North America, especially the United States. Large cities have a higher demand for these professions, and it's a particularly well-paid job in San Francisco, New York, and Seattle. The lowest earnings are in Latin America and Eastern Europe, but these are still pretty decent compared to living costs. If you're living in these countries it might be worth working remotely with clients in the US.
How common is life coaching amongst digital nomads?
Life coaching isn't a career you'd normally associate with digital nomads, but that's changing fast. With online working becoming more common over the past year, you'll find there are plenty of life coaches embarking on a digital nomad lifestyle.
The great thing about learning life coaching is that you don't even need to stick to the typical client-coach model. You can become an influencer, work remotely via teleconferencing apps or adapt your skills to whatever jobs are available. The opportunities really are endless.
Life coaching is a valuable skill that will open up a well-paid career for you. Even if you don't want to become a life coach it can still offer you a bunch of transferable skills that can be applied across the entire wellness sector. If you're thinking about working in this type of career, learning how to be a life coach is an excellent way to start.