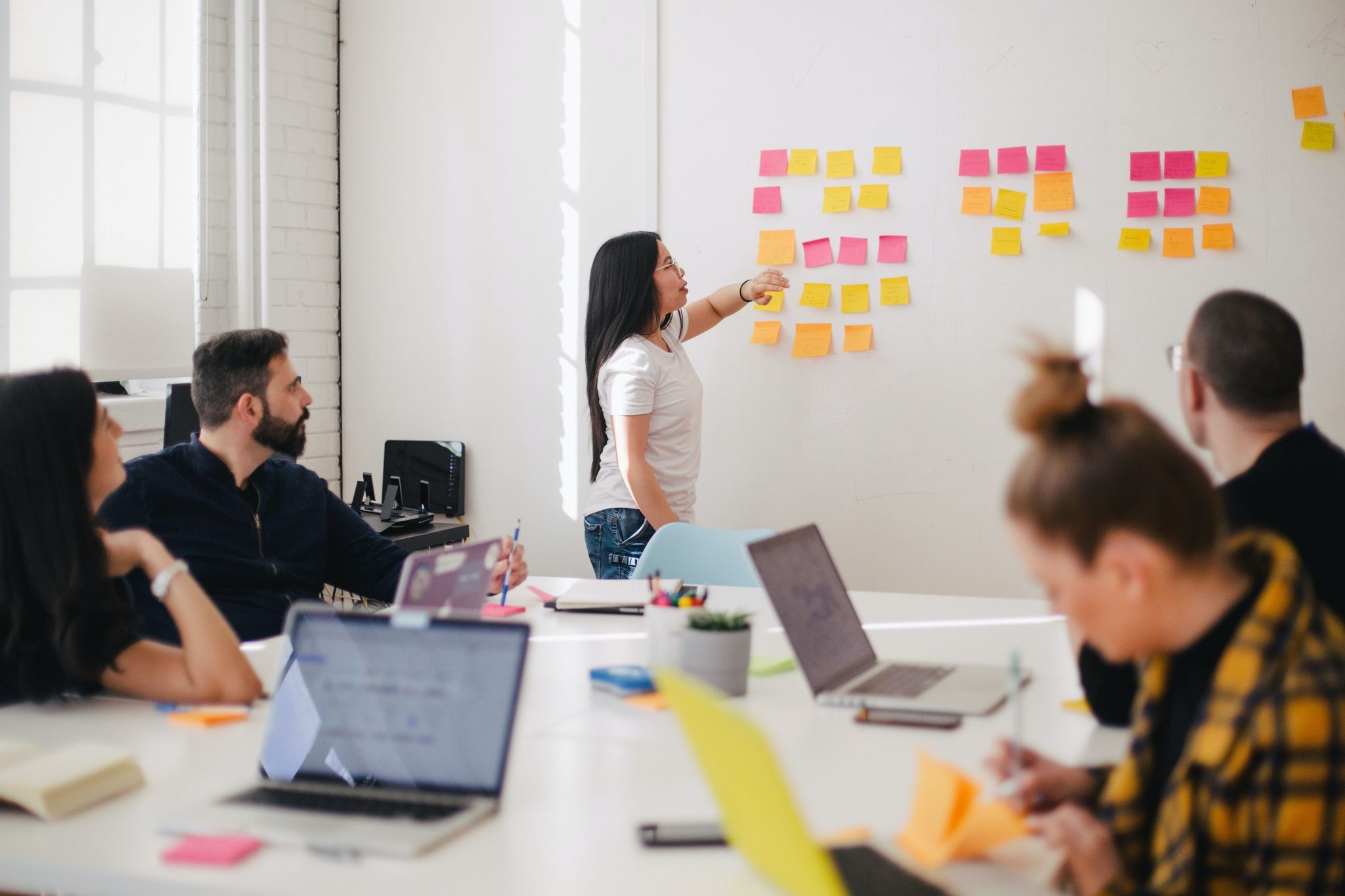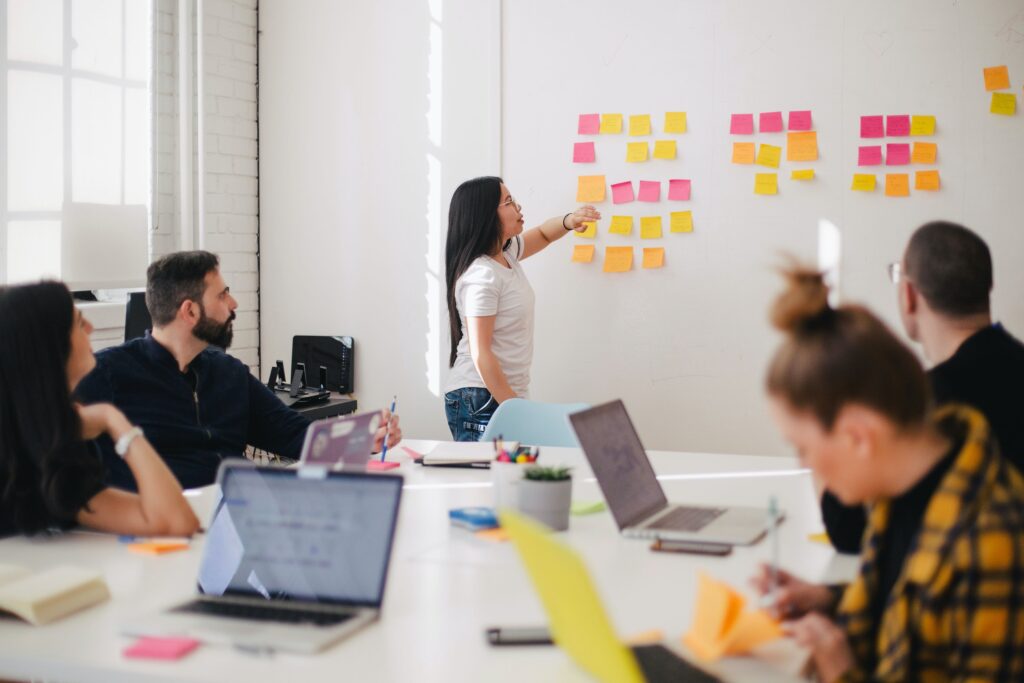 Remote Project Management for Digital Nomads
What is Remote Project Management?
Remote Project management is the process of organising a team to work towards an established goal. This is quite a broad area of work that encompasses a whole host of different skills. Project managers oversee the execution of the task and control any changes that can make the task run more efficiently, cost-effectively or quickly.
Many people notice the word management and assume this is a hierarchical role like any other manager but this isn't always the case. Project managers sometimes hold the same status as the rest of their team – it's just that their role specifically works towards managing the direction and execution of the project. In these situations, project managers will liaise between the boss and the rest of the team.
We need to also consider what a project is. These are usually temporary tasks (or collections of tasks) that result in a final outcome. This can be a project, an event or the launch of a product. Projects usually have a defined start and end date, with either one big goal or a series of connected goals.
If this all sounds a bit vague it's because it is a job with such a massive scope. You can be a project manager in a wide variety of industries and organisations, from corporate behemoths to tiny charities, and everything in between. Project managers usually only work for a short period of time within each organisation, giving them the freedom to experience different kinds of roles.
How is project management used in business?
Project managers oversee four aspects of the project – planning, process, people, and power. In controlling these four areas they act as a central contact that brings everything together. Project managers usually work with the entire team to ensure everything runs as smoothly as possible and the project is completed to a high standard within the stated deadline.
The planning stage is the first part of most project management jobs. In this stage project managers will look over the brief and make decisions on how best to execute the project. This is often where deadlines are set and boundaries are established. The planning stage is key to ensuring everything (and everyone) else works well together.
In terms of the process, this is where you look at the overall approach taken by the team. The process might need to be tweaked throughout the project and the role of the project manager is to make these calls. For the duration of the entire project they look at the current methods being deployed and make decisions on how effective they are.
These processes are, of course, executed by the people within the team. When we talk about people management we don't mean this in the hierarchical sense – but rather that they make sure everyone on the team is being utilized effectively. Each individual member brings their own skills to the table, and it is the job of a project manager to figure out what these are and how they can best be used.
Finally, we have power. Again, this isn't necessarily in the hierarchical sense (though it can be) but refers to the structure within the team. A project manager will look at the skills of each person and decide who is in charge of what elements of the project. They will also establish the clear boundaries necessary to operate effectively, and set out the policies required to enforce these.
How to become a Digital Nomad project manager?
Most project managers approach roles that are in industries they are familiar with. Whilst the ability to work across industries is one of the many joys of project management, it's much easier to start out in something you already have experience with before moving on. Think about the kind of work you want to do and become an expert in that industry.
The reason for this is that whilst project management isn't always a managerial position, most companies prefer you to have some level of leadership. It's much easier to demonstrate this if you're already a trusted authority in your industry. Get a few years of experience under your belt before you look to make the switch.
Thankfully, that couple of years of building experience also gives you some time to learn about project management in your spare time. There are numerous courses online that will show you the ins and outs of the role. Study these, take advice from a variety of sources and join online communities to really get to know what project management is all about.
There are so many different resources where you can gather this information. Everything from YouTube to edX has a course on project management. It's been an in-demand skill for a long time and that doesn't look like it will be stopping any time soon.
Once you've got all this you can start looking at a career. There are actually a few project management internships out there but these tend to target graduates. If you've just finished college or university you can look out for these in an industry related to your major. Otherwise, try one of the lower paid positions and work your way up.
What jobs require knowing project management?
Well – project manager! This is a core role that is a job in its own right. You will be coordinating an entire team of people and making sure the ship is being steered in the right direction. Project manager is a fulfilling career that lets you work in a variety of different industries if you so choose. That being said, larger companies with multiple projects will also hire you on a full-time, salaried basis.
Not many people realise that there are different levels of project manager. You can be a junior, senior or executive level project manager. This means that many people land in the role fresh out of college or university. Junior project management roles are a great way to get your foot in the door and build your skillset.
Even if you're not interested in being a project management per se, it's certainly not harmful to learn the basics. If you work on anything as part of a team, understanding project management principles will help you complete your tasks more effectively. The role is embedded in teamwork and that's something that everyone should learn.
If you're thinking about starting your own business it's also a great way to figure out how to organise everything. Many of the principles of project management are just a smaller version of the principles required for business management. Through learning how to be an effective project manager you will develop an eye for what does and doesn't work for your own business.
Average Remote Work project manager salary with different amounts of experience?
If you're working for a larger organisation you'll likely be hired in a salaried project management role. This is because these companies have an endless series of projects that need managed to keep themselves afloat. The average salary for a project management position is $76k. This is one of the highest paid roles in the United States. Even junior project managers can look to earn $50k as a starting salary.
The more experience you gain, the more money you will earn. A senior project manager will easily earn around the $100k mark – but this is by no means the upper cap on your earnings. Once you have 5-10 years of senior experience your earnings can exceed $200k per year. You'll have a lot of responsibility for that kind of salary.
And what about freelancers? If you want to live like a digital nomad this will be your main method of working. Usually, project managers will charge a day rate (assumed to be roughly eight hours) rather than per hour but it varies from project to project. A junior level project manager can charge a day rate of around $124 for projects – though this is usually for smaller companies. Larger companies will offer a starting rate of around $190 per day. This can reach up to $750/day for senior project management positions.
How common is project management amongst digital nomads?
The very nature of the role means it can easily be taken up as part of a digital nomad lifestyle. That being said, it's usually preferred that you manage the project in person. This means that whilst you can certainly travel with the role (even across borders) you'll likely be limited to staying in places that have work.
For this reason, it's not the most common skill among digital nomads but that's set to change. As the world moves towards making a permanent switch to online working it is becoming increasingly important to have internet-friendly project managers. By picking up the skills early you will ensure you are ready to take on these roles when they pop up.
Project management is a key skill for a wide variety of jobs. Those who work as project managers are integral to the organisations they work for. They help make sure everything works smoothly, efficiently and effectively. The online earning potential for this role is set to grow over the next couple of years, so build your skillset early to get ahead of the crowd.