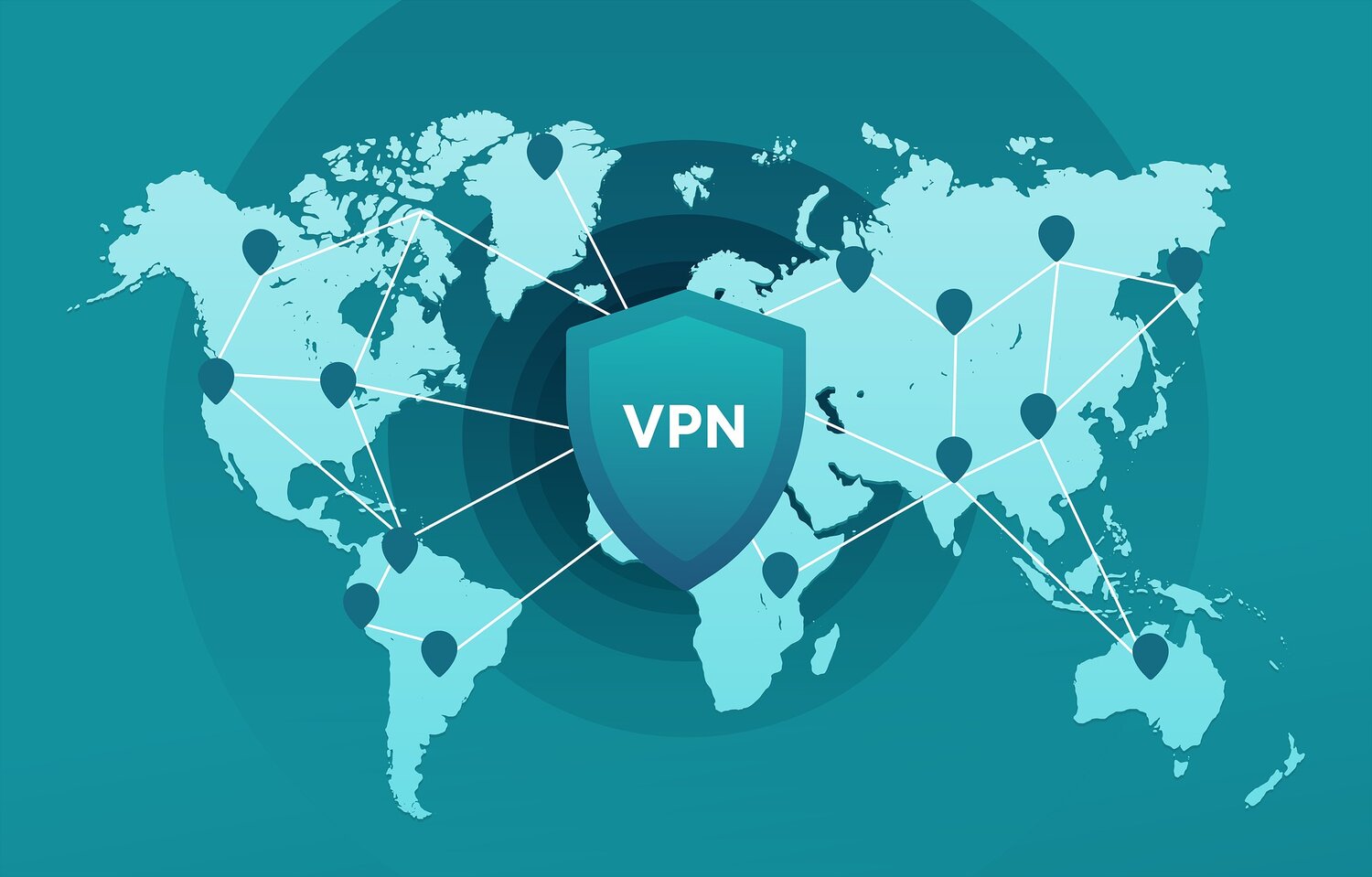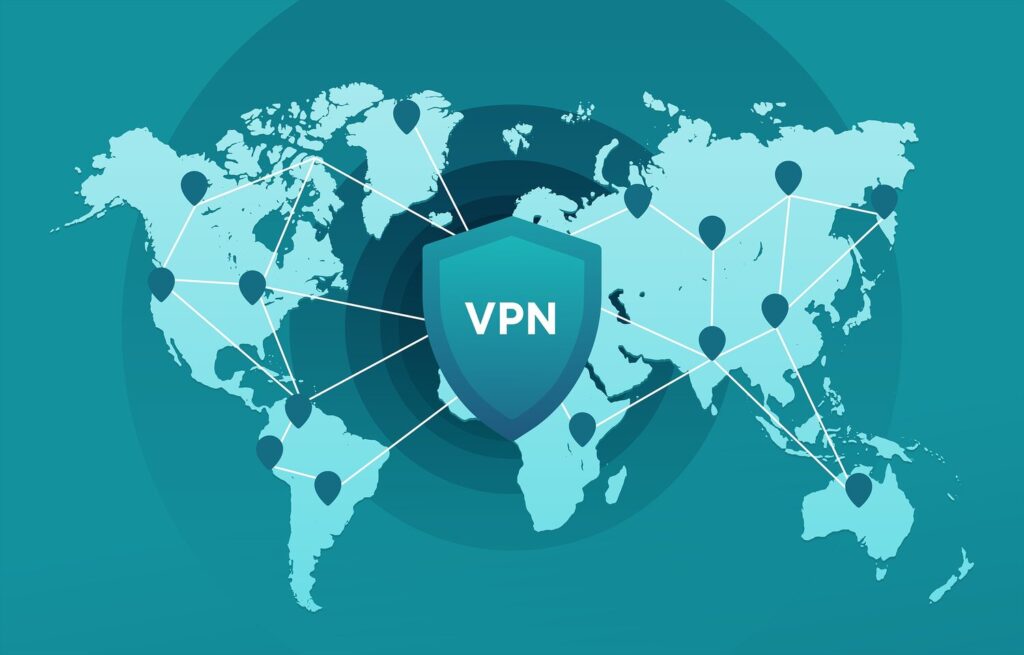 Digital Nomads VPN – Best Paid and Free VPN
Depending on what country you travel to or where you are based in the world, a VPN may be the only option to access the internet and either work or browse the web. While many of us digital nomad may be accustomed to never having to use a VPN, for many it's an everyday reality. For example, for our friends in China, the only way they can access social media websites and apps such as Facebook and Instagram is by using VPNs. They are very accustomed to navigating the Great Firewall of China (This is the actual nickname that they gave the firewall!) 
Besides being able to reliably access our favorite websites and apps, there are other additional benefits to using a trusted VPN. The technology allows you to stay safe online, call your friends and family for much cheaper than otherwise possible, and allow businesses and workers to get remote work done on time. The drawbacks are that VPNs make it difficult to know whether your information is in fact encrypted, provides slower internet speeds, and can potentially land you in a lot of trouble with the government whose jurisdiction you happen to be in. It is important to be very careful when using VPNs and it is best to consult with locals or even a lawyer to understand the local laws and which VPNs they personally use. No one wants to bail you out of a jail in a faraway foreign country.
But wait… What exactly is a VPN? What do the fancy initials even stand for?
What Is A VPN?
Great question! The VPN initials stand for "Virtual Private Network" (As you can see, the initials make VPNs sound way cooler!). The main idea is to allow you to use servers in different countries to access the internet within that specific country. For example, many Europeans use VPNs to access the US version of Netflix. Why? Because the US version of Netflix uses US based servers and as a result, VPN users are able to access content that is on those servers that might otherwise are not available in Europe.
In theory, VPNs should hide your IP address and protect your privacy while using the software since it creates a data tunnel from your network in the country in directly to the country's servers that you would like to access. But in practice, it is hard to know whether your information is secure and encrypted. Be sure to do your research before downloading a VPN.
Which countries offer the best VPN destinations? I would have never guessed it, but according to TechNadu, the best countries to connect to are Switzerland, Romania, Iceland, Spain, and Malaysia (the only non-European country on this list.) It's clear that Europe's tough GDPR data privacy laws allow for a fantastic and safe VPN experience.
Now, let's take a look at the 10 best free VPN options on the market in 2022:
10 Best Free VPNs for Digital Nomads
While you might be able to access these VPNs for free, it's important to be careful and pay attention to what website you download these VPNs. Free VPNs have a reputation for convenience and of course, lack of payment, but also come with higher risks than paid versions such as malware and computer viruses. Virtually all of the free versions have paid editions with even more features and options to enhance your VPN experience. Here are the 10 best free VPNs:

Based in Switzerland, which as we previously mentioned is one of the best countries for reliable server access, ProtonVPN is truly one of the best VPN services on the market. It's free version offers unlimited data, which is truly unheard of in the VPN world. You don't have to close down the application and reopen it, you can constantly leave it open and running on your computer for all of your downloading or video watching needs. This is what you need to do for many other VPNs. Another pro is that the speeds are quite fast for a free VPN. Finally, encryption is second to none. You can rest easy knowing that your data is in safe hands with ProtonVPN.
On the other hand, ProtonVPN does have several cons that need to be acknowledged. If you're looking to access Netflix and other streaming sites like it, we found the selection extremely limited. As we mentioned, when you access the country's servers, it's like your computer is in that country for better or worse. Also, the support team that ProtonVPN has can only be reached by email, which many find cumbersome and difficult to use. Support has taken up to 3 days to get back to customers on issues.  


HotSpot Shield is one of those VPN services that has many dedicated users that absolutely swear by the VPN service. That's a great sign. Many rave about the extremely fast connection speeds and its ease of use. The nice part about this HotSpot is that you don't feel like they're constantly trying to get you to upgrade to the paid version especially for those that only occasionally use the service. Much like YouTube, all you have to do is watch an ad before accessing the VPN. Finally, another huge pro for those that aren't the most technology blessed is the easy to understand interface. It really brings the experience with the software to the next level and you can tell that HotSpot really thought about the customer experience.
There are not many cons when it comes to HotSpot, but the software does gather data anonymously. In my opinion, I would rather a company come out and tell me if they are gathering data, but HotSpot doesn't make it that clear. Another issue with HotSpot is that many feel that the paid membership doesn't add that much value and feel as if they were better off with the free version.  

Windscribe is an extremely impressive VPN with limited data leakage and high level encryption. According to GetApp, Windscribe has a 100% customer recommendation rate. Can't get any better than that! One of the best features of Windscribe is the ability to customize and include your own way to maximize privacy. That's a great way to make your customers feel at ease and want to come back to your service, especially in a day in age where cybersecurity is crucial for any software. Another extremely unique feature of Windscribe is how involved the creator, Yegor Sak, is with the product. Rarely do you get customer service directly from the creator of the product, but Windscribe is different. That level of service really makes Windscribe stand out among the rest of the VPNs on the market.
While there are certainly many pros, cons of Windscribe include connectivity issues depending on which country that you connect to. Upgrades have caused some issues, but it seems as if Yegor always sorts them out quite quickly. Another issue is the marketing of the software. Some users have claimed that they bought a "lifetime" membership, but it expired within a few years. That's a bit of a head scratcher…

CyberGhost VPN's 7 day free trial version is valid for both Chrome and Android operating systems. The nice part is that this free trial doesn't make you put down your payment details and allows you to freely use the VPN first before deciding to buy the VPN subscription. Another nice feature is that you can later pay for CyberGhost with Bitcoin. While this is catching on with other VPN services, CyberGhost is definitely staying ahead of the competition. Cyber Ghost is an extremely comprehensive service with servers in 90+ countries and is extremely effective at unblocking different websites such as NetFlix and Disney+.  Another plus for CyberGhost is that it is based in Romania, which as previously mentioned is one of the best countries for server freedom. 
There are unfortunately several drawbacks related to CyberGhost. While the Bitcoin option can be a positive for some, for others it can leave you in a gray zone depending on which jurisdiction you live in. Be sure to know the local laws when online. Many have also vouched for more payment options and adding other cryptos for payment. This is something that CyberGhost may add in the near future, but for now is a major drawback for some users. 


Avira Phantom is highly praised within the VPN community. The German based company is a household name in online security and its VPN service is no different. The software is known for its extremely fast streaming speeds and its ability to unblock pretty much any platform or website that a user would like to access. Avira is popular within the gaming community and others that need reliable, fast network speed. The free version delivers 500MB of data per month, which on a whole is pretty low compared to other free VPNs. Avira works on multiple different operating systems including Android, Windows, and IOS.
The cons of Avira Phantom are few, but comes with one massive drawback. Avira is known to not unblock Netflix, which is pretty crazy to think about from one of the largest antivirus companies in the world. Avira also works on a small number of server networks. This can slow down the speed of data and information processing. Finally, Avira is based in Germany, which is part of Fourteen Eyes, an intelligence sharing community. 
Overall, if you're searching for a free VPN from a trusted, reliable brand name company, Avira Phantom is the obvious option for you.  


If you're searching for a transparent, straight to the point VPN, Hide.me is remarkable for its privacy policy. Many other VPNs will either hide or make it very confusing to try to figure out if their data is protected or not, but Hide.me is upfront that they do not track and log your website history. In fact, Hide.me deletes your past information every day. This has made the VPN one of the most popular among VPN users. The free version allows for 10GB of data per month, which is more than enough for the average VPN user. Using the service you'll be able to access 5 different server locations. A major pro, much like CyberGhost, is that you don't have to give your credit card details to join the free version.
Unfortunately, Hide.me takes a while to connect, which for many is a major drawback of the VPN. For gamers or those that need fast connection, Hide.me is not recommended for this reason alone. The server size network is okay at 2,000 servers, but hence why the connection time is slower than other VPN services.
Overall, Hide.me is a more than capable VPN with surprisingly advanced features.


TunnelBear is a VPN that is truly for the people! While it may not have the fancy features that other VPNs market and hold so dear to them, TunnelBear protects your precious privacy, transparency, and security. A drawback to the free version of TunnelBear is that it limits you to 500MB per month, but interestingly enough, if you tweet about the VPN, you can raise your data limit to 1.5GB per month. This can be repeated month after month. However, all considered, the free version remains free and unlike other services, doesn't feel pushy to join the paid version. Another nice feature of TunnelBear is its approachable, user-friendly design. We loved the map that shows you which VPN servers are connected and secure. That's a breath of fresh air in the VPN space. For those that are looking for a basic, easy to use VPN, this one is absolutely for you!
What are some cons I should keep in mind? While there aren't many negatives to TunnelBear, if you're searching for advanced encryption features or a large selection of server locations, TunnelBear wouldn't be the right VPN for your needs.
Overall, if you're looking to get online using a VPN and only need the service to watch a movie or surf the web, TunnelBear is for you. 


Betternet was in the news back in 2016 for selling data to third parties. Since then a lot has changed and the VPN service has done its due diligence to change its negative reputation. While it's still not perfect, it did enough to make our list of worthy free VPNs. To use the free version, you must give your payment information, which is a bit annoying. The free version is actually a 7 day free trial and once that ends, you will be billed for the premium version. Be sure to cancel in time! On a positive note, the VPN protects you from data leaks and encrypts your data. It is one of the VPNs with the best reputation for preventing data leaks.
On the other hand, Betternet is based in the US and would be made to give your information over to authorities if they were asked. Betternet does log your activity when using the VPN. It keeps track of your name and billing information. That is certainly concerning for any VPN user. Finally, Betternet is extremely slow and doesn't do a great job of connecting to streaming platforms such as NetFlix and Disney+. 
Overall, Betternet is great for protecting you from data leaks, but there are better options on this list.   


ExpressVPN is so good that it made our list in both the free and paid categories. Seriously, ExpressVPN has been an industry leader for many years now and for good reason. ExpressVPN offers a 30 day free trial so there's technically no free tier. The VPN service is known for its high level of performance mixed in with excellent customer support. This is an ideal combination for any user and to have access to a customer service representative available anytime or any day of the week is a major bonus of the service. Express VPN delivers high quality service in pretty much every area from logging to speed to torrents. This VPN has it all. 
But no VPN could truly be perfect….What's the catch? Express VPN has a lack of privacy tools. It was believed that this was to be fixed by its new owner, Kape Technologies, but that hasn't been the case. Speaking of Kape, it's always a concern when VPNs get sold to larger conglomerations. It's still unknown what the larger effects of this acquisition may be, but for now it seems as if nothing has changed with ExpressVPN's service or features.


NordVPN is a VPN industry leader for good reason. The service is known to have one of the fastest connections on the market today. Much like ExpressVPN, Nord doesn't have a free option, but instead NordVPN offers a 30 day free trial to all users. This is a great way to get a taste of the software and how it might work best for you and your specific browsing needs. Nord is also known to have a crazy amount of servers worldwide. While most VPN companies average somewhere between 2,000 – 3,000 servers, NordVPN has over 5,000! No wonder the connection is so fast and secure. 
Now with such a fantastic service, it's difficult to find any cons, but they are there. First of all, NordVPN struggles to unblock the US version of Netflix. Huge red flag! This is an issue that the company has acknowledged and vows to fix, but for now, remains a thorn in its side. Next, some users have reported issues with the interface. Not major issues, but lack of straight forward dashboards and navigation is a downfall for many other VPN services. 
10 Best Paid VPNs For Nomads
The question inevitably is asked… Why should I pay for a VPN service when I can access one for free?
Well, if you don't mind spending some money each month and value privacy, security, and advanced user features, paid VPNs are for you. 


ExpressVPN is so good that the service must be mentioned twice! There's no denying that ExpressVPN has everything you need from a VPN. It's paid edition brings the best of the free version to the next level! ExpressVPN has three paid options: 1 month, 6 months, and 12 months (yearly) plans. The plans cost $12.95 USD, $9.99 USD, and $8.30 USD respectively. While this pricing plan is quite expensive compared to its competition, you're paying for the brand name and respected quality of the service. The company is known to offer discounts from time to time so it might be worth your while to do your homework and search for deals. The pros of the paid version of ExpressVPN are the ability to use multiple devices and added security features. Not to mention, ExpressVPN is one of the rare VPNs that actually works in China. The Great Firewall is no longer a barrier to internet entry!  


One of the newer VPNs on the market, SurfShark, was founded in 2018 and has been taking the VPN industry by storm. SurfShark is on par with ExpressVPN at $12.95 per month for a 6 months subscription. Interestingly enough, SurfShark no longer has a yearly subscription and only allows users to sign up for either 6 months or two years. The company clearly wants to keep customers on board long term as the 6 months subscription costs $38.94 USD and the two year plan will set you back $59.76. 
So what do you get for your money? Upgraded security features such as multi-hop, which toggles the traffic between two servers, a custom DNS service, and a built-in ad-blocker. As of now, SurfShark has servers in 65 different countries. Physical server locations include Argentina, Hong Kong, and the Netherlands. With so many different countries on the server list, you're bound to find a server location that works for your needs while you are at home or on the road.  Another great feature of SurfShark is the unlimited simultaneous connections. This means you can have the VPN open on your phone, computer, and tablet all at the same time. That's a major convenience factor for users.
A major drawback to SurfShark is the subpar speed. This is a major upgrade that SurfShark should be looking to make to keep it relevant in the increasingly competitive VPN market. 


Private Internet Access, PIA for short, gives you tremendous value for a low price, something that every consumer loves to hear! PIA pricing is hard to beat. While the monthly plan leaves something to be desired at $9.95 USD per month, the annual plan bills at $3.33 per month. Want even more value? Get the three-plan for only $2.19 USD per month…Well done PIA! The VPN is known to unblock virtually any platform NetFlix, Amazon Prime, and Disney+.  On top of this, you can rest assured that your data is not being logged as PIA claims they are the only service to be verified as a no-log service (It's not clear who checked this out, but we appreciate the transparency.)
So what's the catch? Why isn't everyone rushing to PIA? The trade off for PIA is the decent browsing speed. That can be a major turn off for gamers or other users that rely on fast internet, but should be fine for the casual user. Also, customer support has been notoriously slow in the past. While the company has made efforts to make changes, we are hoping that support delivers more in this coming year and beyond.


Another VPN service with fantastic value is IPVanish. The service costs a little more than other comparable VPNs and is priced at $10.99 USD per month. The annual fee comes in at just under $54USD, but for some reason is bumped up to an annual fee of $90USD for the second year and beyond. In our opinion, that's not the best way to do the pricing and many consumers are often frustrated by this common pricing scheme. Unlike other platforms, it's not possible to pay for your subscription with crypto. Once you do manage to sort out your subscription, you'll be pleasantly satisfied with the value you'll find jam packed into the VPN. Just like Surf Shark, one can have unlimited simultaneous devices hooked up to the account. This is a great feature for either a family or a work team. Another nice feature is the ability to customize your connection and server location. This is a nice perk to be able to choose which server you want to join. 
The cons of IPVanish include an extremely out of date user interface (It's incredible that companies still have this issue with the rise of great UI designers) and no security audits that we are aware of. You can tell that IPVanish hasn't been updated in awhile so maybe 2022 is that year for change! Finally, we would not recommend IPVanish if you would like to unblock Amazon Prime or Disney+. The VPN service does not currently unblock either platform.  

VyprVPN is one of those services that doesn't get as much love as it should, but is a solid all around VPN. Out of the gate, VyprVPN is owned by a Swiss company and as a result, remains out of the intense glare of the intelligence sharing community. At $8.33 USD per month for the annual subscription, VyprVPN is at the middle of the pack when it comes to pricing…Not expensive, but certainly not PIA cheap! If you opt for the monthly plan, that will set you back an outrageous $15 USD per month. There is no reason to pay this much, so please don't get this option! If for some crazy reason, you didn't read this blog and chose the monthly plan, there is a 30 day money back guarantee. Now, for your money, you get some really nice value. Pros of VyprVPN include great security features, does not log its customer's browsing history, and owns its servers. This last point may not seem so significant, but there is a major difference between owning and leasing servers…This also allows the company to maintain data privacy controls. Finally, VyprVPN is one of the best VPNs to use in China. It actually works within the country!
The downsides to VyprVPN include slow internet speed, lack of an expansive server network, and the service doesn't yet accept crypto (In 2022, if you're not accepting at least Bitcoin, you're doing it wrong!).  


StrongVPN lives up to its name! It may not be the fanciest VPN on the market, but it certainly gets the job done by focusing on the basics of what a VPN service should offer. The annual plan has a monthly charge of $3.66 USD, but in the second year it practically doubles to $6.66USD (Important to note that StrongVPN offers a 30 day money back guarantee.) Interestingly enough, the annual subscription comes with 250 GB of SugarSync, a cloud storage software. StrongVPN gets major points for including cloud storage as part of its service and makes it stand out among others in its category. Another great feature is the high level of customer support that is available. Finally, it is possible to connect up to 12 devices at the same time. 
There are some notable drawbacks to the StrongVPN service. First, the logging policy is not clear at all. While the company claims that it does not log customer information, StrongVPN is rather shy about providing details of what that actually means. In our experience, that is never a good side when a company doesn't go out of its way to be open and transparent. Next, some of the StrongVPN apps have issues. Whether the graphics were not performing how they should be or the settings are not properly set up, this is a clear area for improvement. Finally, the price range is a little much for just receiving VPN fundamentals.


From the makers of the famous Norton Antivirus, one of the leading antivirus protection software on the market, their VPN is a rather new product extension. The VPN subscription starts at $4.99 USD per month for one device and charges as high as $9.99 USD per month for ten devices. This VPN offers great value for the money considering that it is a brand name product with a strong reputation and you can integrate the VPN if you use other Norton products. It's hard to argue that Norton is one of the most affordable paid VPNs. It's also one of the easiest VPNs to use with a nice, clean user interface. You can tell that Norton has clearly thought out the customer experience.
The major drawback of Norton Secure VPN is the slow internet speed. This is surprising given Norton's experience. The reason behind the slow speed may be due to Norton only having 1,500 servers worldwide. This is far below the average of 2,000-3,000 servers that most other VPN companies have within their range. Finally, Norton has issues passing geoblocks, which results in users not being able to access streaming services such as NetFlix.
Overall, if you're choosing your VPN for the first time, Norton Secure VPN is a solid service with a strong brand name.      


Atlas VPN delivers fast speed with a low monthly price. What is there not to like about that?! We love the fact that you can connect unlimited devices to the VPN starting at $9.99 USD per month if you choose the monthly plan. If you're searching for the best Atlas VPN deal, it would be best to choose a three year plan that bills at $1.39 USD per month. On top of this, Atlas offers a 30 day money back guarantee. As you can see the VPN is cheap. But what about the actual service? Atlas delivers on that front as well. As we mentioned, Atlas is fast and extremely secure featuring all of the basics you would expect in a quality VPN such as a kill switch, own DNS setup, and high level of encryption. Finally, the VPN unblocks all of the streaming services that you would expect, but unfortunately, at the time of writing, Atlas does not unblock the US version of Netflix.
On top of access to US NetFlix, the downsides of Atlas include a small server network and lack of quality customer support. In fact, to cancel your subscription, you must get in touch with support, but that can be a difficult task so be sure to choose your VPN wisely.


Founded in 2007, Pure VPN has delivered quality VPN service for years now. It is an original VPN service and has been around for so long for good reason, but it doesn't mean that it comes without its flaws. Starting at a monthly price of $10.95 USD, PureVPN has options that will suit your needs. If you're hunting for value, PureVPN delivers with an annual plan billed at $3.74 USD per month. The two year plan rings in at $2.91 USD per month. Great value for a strong VPN brand. The VPN service advertises its vast network of servers, which includes over 6,500 servers across the world. They recently reorganized their servers to bring faster speeds to users. The company is also transparent that they do not under any circumstances log your data. In fact, PureVPN passed a logging audit back in 2020 that was conducted by KPMG. Finally, for those traveling in far off remote countries, this might be the VPN for you. The service has a reputation of working pretty much anywhere worldwide.
The cons of PureVPN include slow internet speed and hard to navigate support section. Live chat is available on the website and works, but more in-depth support can be hard to come by.

Did we save the best paid VPN for last? Some hardcore VPN enthusiasts would certianly argue so, but there's no denying that Mullvad is a high quality service. It's designed to attract the geeky VPN users that are focused on the latest features and functions. Mullvad costs $5.72 per month. That's it. There's only one pricing option, take it or leave it. It's possible to pay with crypto, which is a nice feature, and you can even mail your money into the office. We told you Mullvad was a bit different…One of the best features of Mullvad is a fast connection and strong security. Not to mention, Mullvad is one of the most transparent companies on the market. They literally lay out every detail of their privacy policy. This extreme transparency has been celebrated by consumers and is a huge factor why many stay with Mullvad.
The drawbacks to Mullvad is the fact that despite its efforts, it's a rather basic VPN. Also, the customer service is not known to be the best. Finally, Mullvad has had worrisome security breaches in the past. While these breaches have been minor, it's still a cause for concern in a new era of cyber attacks.  
VPN Conclusion
The VPN space is constantly changing with new updates, products, and features. It can be difficult to keep an eye on all of this change. Whether you are searching for a paid or free VPN, as you can see, there are plenty of choices on the market. While no VPN is perfect and will have all of the features that you need, it's important to set your priorities straight and know what must be in a VPN for your particular needs. 
Which VPN will you be using on your next digital nomad adventure?