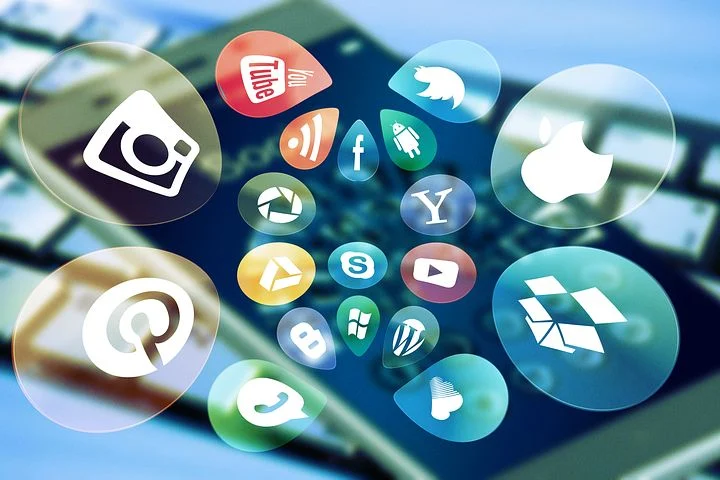 Pretty much all digital nomads have been in those pre-travel jitter shoes before… You're packing your bags getting ready for your first digital nomad journey, excited with all of the opportunities that traveling and working around the world present to you, but nervous with what you might be missing in your bags before you head out on your adventure. 
While it may be overlooked, your phone might be what you need to consider investing time into before you leave.
Whether you're an experienced veteran digital nomad or just getting started on your full or part-time nomadic journey, travel apps have made it easier to explore our world, stay connected on the go, and make sure that you meet all of your deadlines and complete your projects from anywhere you decide to travel to.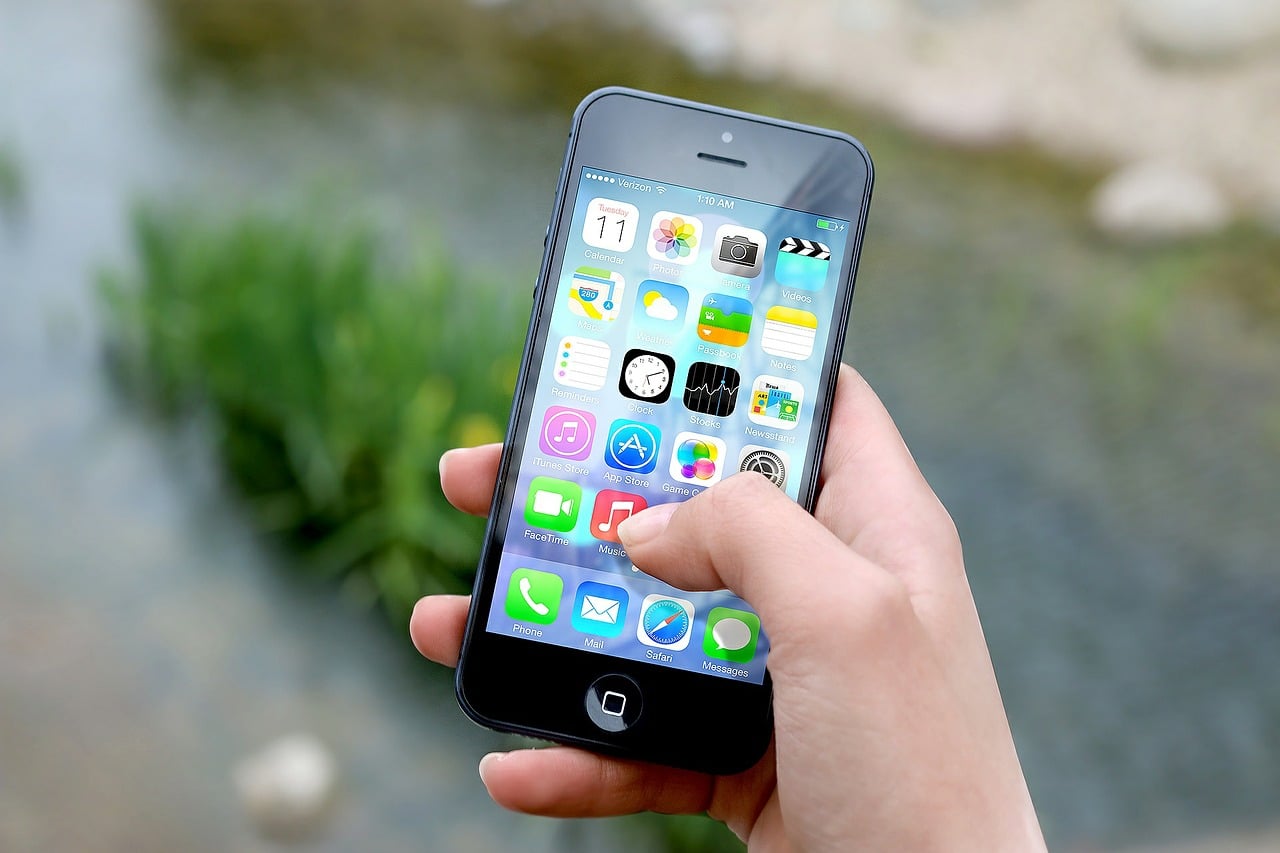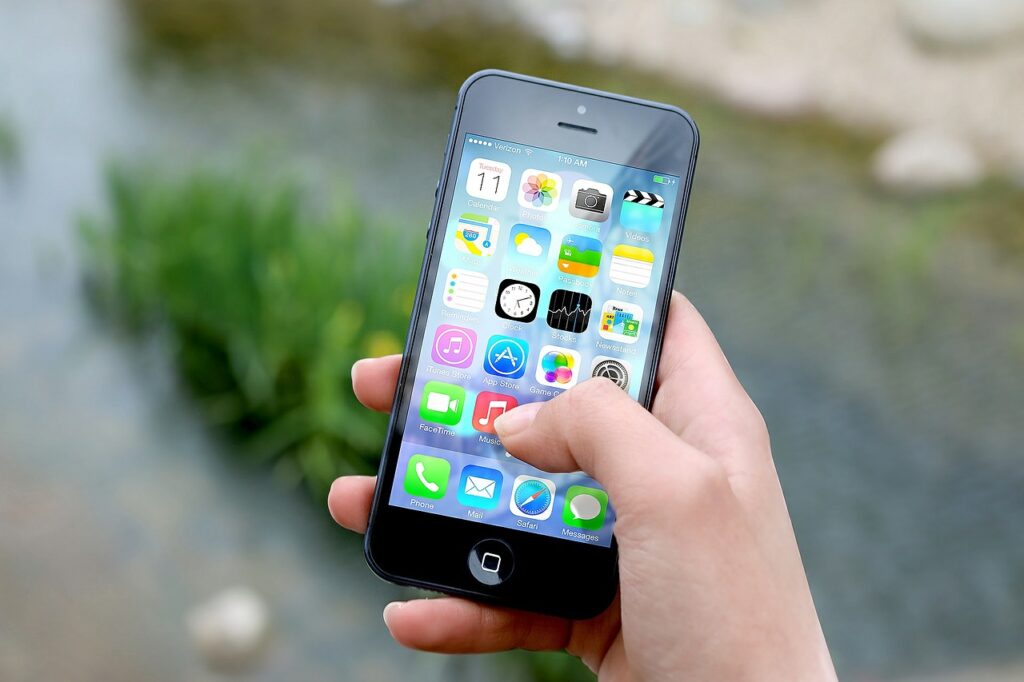 At this point, it's difficult to imagine what any travel experience would look like without the best travel apps on the market today.
Maybe you want to jot down that next great e-book idea that came to mind while riding the night bus on that 18 hour bus journey in Vietnam or maybe you met that someone special in Madrid and would like to book a last minute romantic getaway to Ibiza, whatever the case may be, we've put together the 15 best travel apps to help you get the most out of your digital nomad experience!
So sit down, relax, grab a coffee, and continue reading to learn more about the:
15 best digital nomad apps
Have you ever had the next big business idea, but didn't know where to write it down without a pen and a piece of paper? If that's the case then Evernote is your new best friend!
Evernote is the go-to app for taking notes, writing stories, and organizing your content on the run. This app is perfect for any dreamers or risk-takers that want to pass the time on that next bus ride or flight across the world (I personally wrote the outline of my e-book chapters on a bus ride in Vietnam.)
The Evernote app allows users to plan out tasks, create custom templates for more in-depth note taking, and a web clipper function allowing users to save different pieces of content that they have previously seen online. Evernote is the perfect ideation tool that can be shared with team members or your friends to be able to collaborate in real time anywhere around the world..
While there is a basic free version of Evernote, there are also different paid versions that offer more features for users to dive into.
If you're a digital nomad, you might want to consider the Evernote Professional version (If you work in a bigger team, Evernote Teams would be the right option for you). The Professional version is $8 per month, but has many upgraded features that will facilitate any work that you're trying to accomplish. You'll be able to directly integrate and collaborate in real time with Google Drive, Slack, and Salesforce just to name a few apps that Evernote plugs in to. Another feature of the Professional version is the upgraded storage of content. You'll have the ability to store up to 20 GB of your customized content. 
Evernote is an absolute must have app for any digital nomad to thrive and productive get work done in 2022!
Every digital nomad knows how valuable working within Google Drive is, but are you aware that there is an app version of Google Drive?
The app allows you to keep track of your work on the go and even allows you to work offline if that feature is activated.
I personally use the Google Drive app every day. I use the app to share documents with my clients, collaborate in real time with the comment feature, easily share the work with my clients and other people outside of the organization as well as access the incredible add-ons that are available within Google Docs (For us visual workers and thinkers, I have to say that LucidChart is a personal favorite of mine.)
For digital nomads, the Google Drive app can be a life saver. We've all been there where we've changed our travel plans spontaneously, but we've forgotten that the deadline is tomorrow. Google Drive makes it easy to work on the final draft en route to our destination.
Google Drive is an absolute essential travel app for any digital nomad in 2022.
Let me be honest and say that I didn't have a currency converter app on my phone for the longest time. That was one of the biggest mistakes I've made when I started my digital nomad journey. I was taken advantage of in this regard several times just because I didn't have access to any accurate conversion rates at the time of money transfer.
Downloading a currency converter app will save you time, frustration, and at the end of the day, money. (This is especially important in countries where the currency rate fluctuates greatly from day to day.)
I've tried various currency converter apps, but My Currency Converter & Rates app is now my go-to.
The app shows the most recent currency exchange rate in an easy to use and understand interface. Compared to other currency converter apps, this one doesn't try to do too much. It's simple and is designed for one purpose: Find out the most up to date conversion rate.
One recent addition to the app is cryptocurrency. While you could go and check out your profile, for those that don't have US Dollars, you can convert crypto to the currency of your choice. The app currently only has Bitcoin, Dogecoin, and Litecoin, but is set to add more in the future.
Another nice feature of this app is the amount of currency exchange rates. You have the choice of over 150 currencies to see the exchange rate from. The rates are shown to three decimals which may not be important to some digital nomads, but for others could mean the difference between a purchase or not.
The rates are not perfect and I wouldn't recommend the app to check the conversion rate for large amounts of money transfers, but for a quick, convenient currency conversion check on the run, this app is hands down the best on the market.
Be sure to download My Currency Converter & Rates before heading out on your journey!
Have you ever booked your trip and thought to yourself: I'm glad that's done, but I wish I had a personal travel assistant next time.
TripIt is that 24/7 personal travel assistant that you've been dreaming about!
The app allows you to send all of your confirmation emails from your itinerary to the app and within seconds, TripIt will create a master itinerary that can be shared with other members of your travel party. 
The best part about TripIt is that it automatically sends you alerts and reminders of upcoming events or when something within the itinerary gets delayed or changed around.
There are two versions of TripIt: The free basic version and TripIt Pro, the paid version that costs $49 annually (Only $4 per month.). 
The Pro version takes trip organization to the next level including seat tracker (The app will let you know if a better seat opens up), fare tracker (Lets you know if the price of your transportation mode has dropped), and connecting flight information (How and where to catch that last minute connecting flight so your not running through the airport like a chicken!) In today's Covid-19 travel restrictions world, the Pro version will even send you up to date Covid travel information regarding your destination. No more checking the government website every few hours leading up to your flight!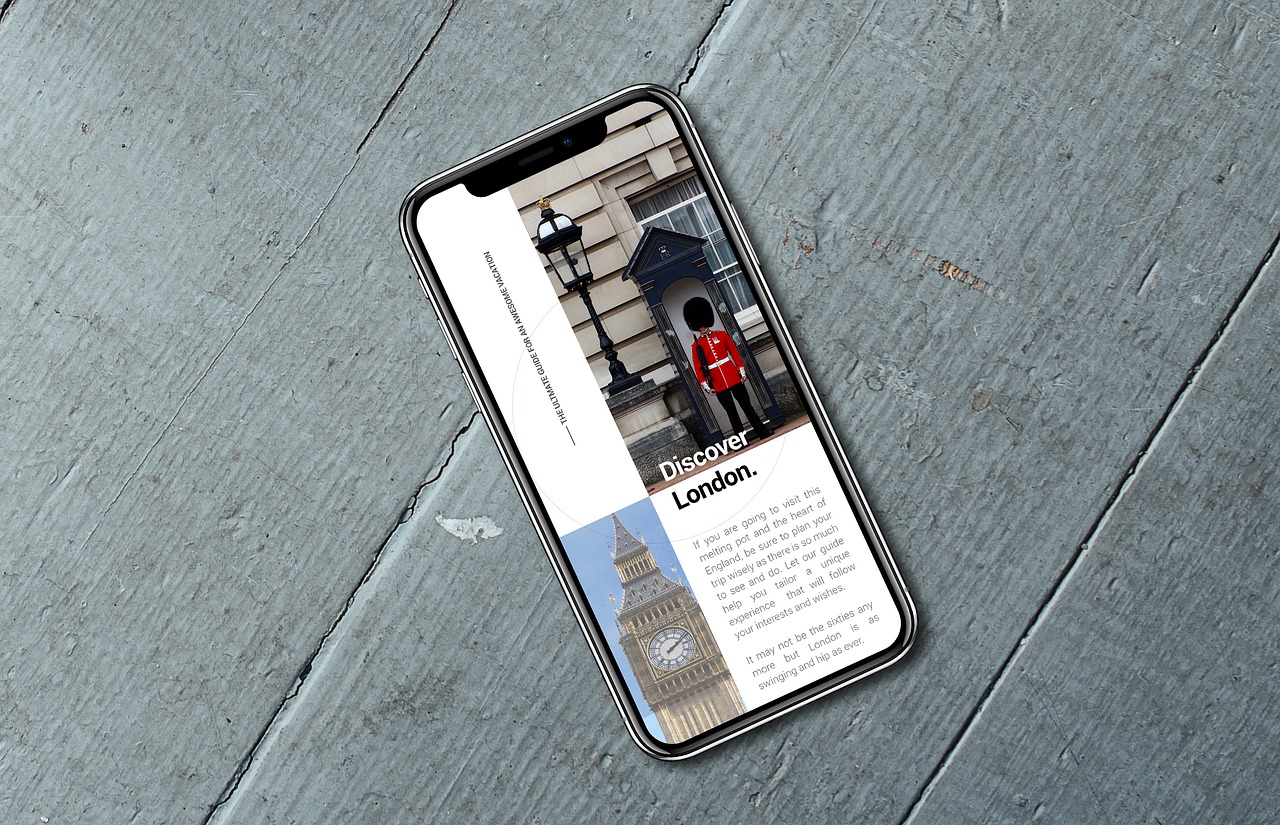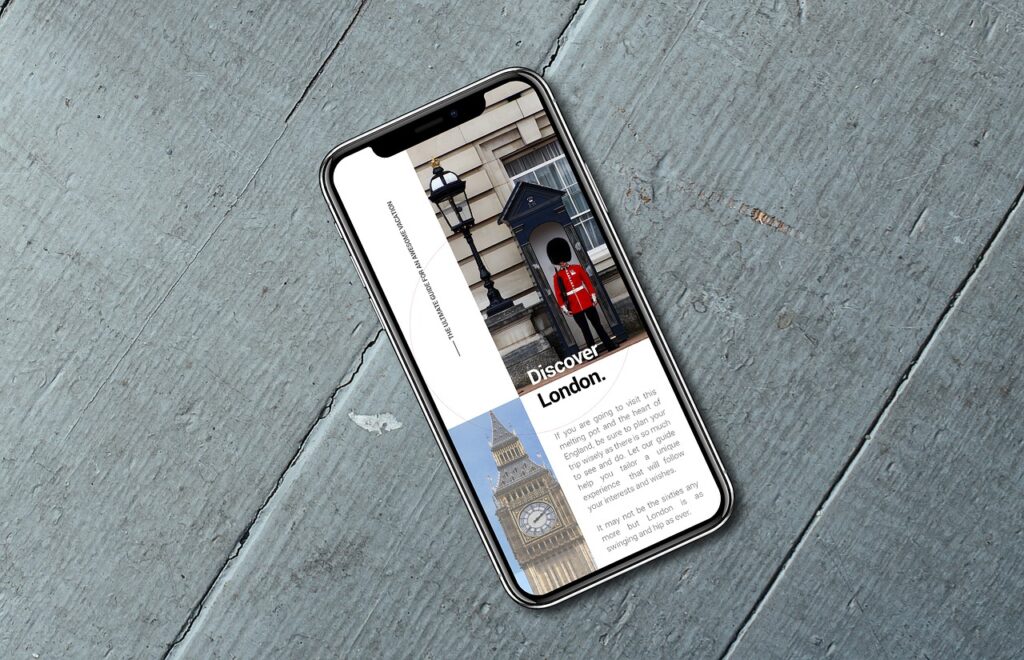 One of the many underrated features of the TripIt app is the neighborhood safety score. While I like to experience places I travel authentically, it's nice to know the safety level of the neighborhood that I'm staying in. The app allows you to adjust your preferred safety score and will help you choose a neighborhood to stay in accordingly.
TripIt has completely changed the way I travel and I highly recommend the TripIt Pro version to any digital nomad.
Whether you're looking to just kick back, relax, and listen to some soothing music, listening to some party beats before a big night out, or want to stay up to date with all of the latest news and stories through podcasts, Spotify has it all in one easy to use application! 
(Sidenote: Have we mentioned that Spotify is a 100% remote company? Apply to one of their job openings if you're looking to get started on your digital nomad journey! Check out more remote first companies here) 
You could opt for the free version, but you'd have to listen to ads or pay $10 per month for Spotify Premium. 
The best part about Premium is that you're able to download songs and podcasts before heading out and off of Wi-Fi or connection. It takes a bit of planning ahead, but being able to download the latest and greatest certainly makes traveling a pleasant experience. 
Spotify is accessible anywhere you are. For any aspiring digital nomads, we recommend listening to Tropical MBA (Billed as "The Podcast For Location Independent Entrepreneurs", Tropical MBA is full of great tips and tricks for any digital nomad) and Badass Digital Nomads, a podcast that features stories from truly extraordinary digital nomads blazing the trail for the next generation of remote workers. This is just a small slice of the digital nomad focused podcasts available on Spotify. Don't even get me started on my favorite playlists to listen to while working! There are way too many to choose from 🙂
If you haven't already, be sure to download Spotify before you get started on your digital nomad journey to relax and enjoy the ride!
Have you ever entered your Airbnb or hostel, sat down to get some productive work done, and found yourself cursing the terrible Wi-Fi? Let's just say that this has happened to me on numerous occasions in some surprising locations.
That's why I would never be a digital nomad without SpeedTest. The app allows you to run a quick test on any Wi-Fi to be able to test the speed. The test can be conducted right from your phone and only takes a matter of seconds to come back with a result. The results reveal the Wi-Fi's download and upload speed. This test is especially important for any web or app developers, graphic designers, and social media managers (If you're interested in any of these professions, learn more here!) 
Speedtest even has a feature to allow you to track your security and safety online through its Speedtest VPN feature. The app will secure 2GB of data over VPN for free, but if you upgrade to the Pro version, you'll have unlimited secure data. This feature allows users to protect themselves from privacy breaches on both public and private networks, prevent third parties from getting access to user data, and gives you the peace of mind to reach content from anywhere without prying cyber eyes lurking in the background. 
One of the best tips I can give to new digital nomads is to always ask hostels, hotels, and Airbnb's about their Wi-Fi speeds. In some cases, owners have actually thanked me for asking because now they can use this information to help advertise to other digital nomads!
To sum it up: Speedtest may not be the sexiest app on the market today, but it is certainly one of the most efficient and useful out there.
Ahh the joy and thrill of arriving at a new destination that you've been to before, taking in all of the new sights, sounds, and smells (Both the good and bad ones!). Once you get settled in and put your bags down, you'll most likely want to start exploring right away before doing any work! Now it's time to figure out what there is actually to do in the place you've just arrived. What do you do? The answer is turn to Lonely Planet!
You may know Lonely Planet from reading their insightful guides, but did you know that they also have a just as insightful app?
All one has to do is type in the destination that they are currently in and Lonely Planet will provide a guide that gives users the best places to go visit, eat, drink, and see during their time. Lonely Planet has done a good job of incorporating AR aspects into the app with their 360 Stories. This allows users to get a first hand look at popular sites and lets them pick destinations based on their curated tastes. For example, Lonely Planet has 10 curated collections for Paris including top experiences, romance, and art nouveau. There is certainly something for any traveling taste! The app also features a phrasebook with important everyday phrases so that you can start assimilating to the local culture right away. While it may sound like it wouldn't be helpful, I actually found it quite useful in Kyiv and Hanoi when I visited. 
Lonely Planet has done a great job creating an app for travelers and the app has really helped me discover some lesser known hidden gems when I've traveled. 
I love when friends and family can join me on my digital nomad journey, but money can always play a big role in where, when, and how I travel with them. I find it's best to have a conversation about budget expectations before they join you on a trip since everyone has a different budget set aside for traveling, but sometimes you have to be spontaneous and spur of the moment! Splitwise is specifically made for group travel and has become one of my favorite apps that I've encountered during my digital nomad journey to date.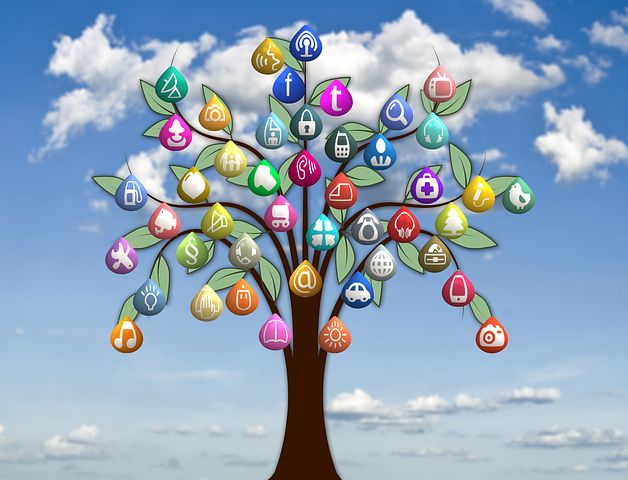 No matter the case, Splitwise makes it easy to keep track of all of my expenses that I incur while traveling, divide up costs with friends hassle-free, pay back friends quickly, and enjoy more of my time rather than worrying about my financial situation. This is all included on the free version of the app, but if you're truly a financial nerd, then the Pro version is for you. In the Pro version, you'll have additional features such as receipt scanning, itemization, charts and graphs (Wow this is next level!), and automatic currency conversion.
I have to say this is another app that isn't especially sexy, but it has improved my relationships tremendously! No more worrying about getting paid back, who has paid what for the trip, and getting upset over money. Splitwise is the best money app out there. I highly recommend downloading Splitwise before doing any group trip. 
Traveling within your own country can be difficult enough, but now throw in the added challenge of not being able to speak the local language. While I recommend that everyone that travels to another country learn at least some basic phrases to help get around, sometimes you'll encounter some more complicated situations such as negotiating a tour rate or the logistics for an early morning pickup from your hotel. Whatever the case may be, Google Translate is a life saver for digital nomads!
The app is pretty basic, but comes with some extremely useful features. The app has offline capabilities, which is a huge plus while traveling and in my opinion, is a highly underrated feature of  the app. You can either type to translate or speak phrases into the app directly. Both functionalities work offline, which can help in stressful situations. 
Another great feature is the instant camera translation, which can take an image of a text on a menu or board, for example, and translate the text directly. This has saved a huge amount of frustration or potentially ordering something I wasn't expecting when I was at the restaurant! In some countries, you never know what you may get when you order something new, which is part of the fun, but sometimes you just want your comfort food.
Finally, Google Translate makes it easy to save common phrases into a phrasebook for reference. This can be immensely helpful as we already pointed out for Lonely Planet, but now you have the ability to customize the phrases that you want to put into the phrasebook.
Google Translate is a must have app for any digital nomad and we look forward to it being optimized even more in the future!
Depending on what your budget is and what you're looking to get out of your travel experience, Hostelworld may or may not be an app that you will use. While I am not constantly staying in hostels anymore when I travel compared to when I was younger (I have found hostels are not the best environment for digital nomads looking to get work done and many don't have co-working spaces, but this is all starting to change post-pandemic!) hostels are still a guilty pleasure of mine for a weekend when I travel. Hostels are simply the best places to meet fellow travelers on the road.
Hostelworld has been the go-to website for booking hostels ahead of time worldwide, but the app has been a game changer. It has made it even easier to find a place to stay on the go or take care of accommodation for that last minute spontaneous trip. The app currently has a 4.9/5 rating and for good reason. Hostelworld has made this app easy to use and navigate to check different hostels pricing, size, and feel.
Besides browsing for a hidden gem, the app allows users to talk directly with the hostels to coordinate arrival time and answer any questions, check out what's happening that night at each hostel you're looking to decide between, and create a hostel wishlist for your future travels. For digital nomads, creating a wishlist will inspire you to visit different destinations and make it easy to plan your travels if that's your style! The wish lists can be divided into different categories such as party, nature, or adventure hostels, for example.
Some of my favorite travel memories started at hostels thanks to HostelWorld. Download the Hostelworld app, go explore the world, and meet other travelers!
At his point in digital nomadism, if you're not resting up and taking advantage of the perks of an airport lounge, you're not doing it right! Priority Pass will change your life when it comes to how you travel and I don't even think that's an exaggeration to say that. No more waiting at the gate for hours, no more cramming around a charging port with other travelers, and no more sitting in uncomfortable chairs!
Priority Pass is one of the largest and most widely accepted airport lounge networks in the world. With your membership, you'll have access to have 1,000+ lounges worldwide. From London to Los Angeles, Priority Pass has you covered for all of your lounge needs. Now of course, you need to purchase the membership (The membership comes included for many credit cards in the US) and once you do, you can store your membership card digitally so you'll never lose it and keep track of all your lounge access in one convenient location. The membership even allows access for a friend, family member, or partner so that you can enjoy different lounges together.
The app allows you to see which lounges accept Priority Pass and which features each lounge has. Most lounges have food, drinks, work stations, and some even have showers to freshen up before your next flight. The app lets you find each lounge hassle-free as it has a built in map of each airport. Finally, Priority Pass allows you to save your favorite lounges so you can visit again or plan out your lounge experiences before you go to the airport.  
Priority Pass is well worth the price of the membership and the app is just another great perk. Download Priority Pass today for lounge access worldwide and change the way you travel!
Let's be honest, for the vast majority of digital nomads, we're looking for the cheapest flights with the least amount of layovers out there for our traveling journeys around the world. It can be difficult to know if you're getting a good deal or not, if you don't have all options laid out in front of you.
Google Flights has gotten into the mix in recent years, but Skyscanner was the first on the market that actually worked and helped you find great flight deals! 
Sometimes to get the best deals it all comes down to timing, so that's why the Skyscanner app is a must have travel app for digital nomads. No matter where you are or what you're doing, you can check out the best flight deals right from the comfort and convenience of your phone with Skyscanner.
The app allows users to book their entire journey of not only flights, but hotels, apartments, and rental cars just to name a few. The app also suggests activities for you to do once you arrive at your destination, has no booking fees, and even has a loyalty option so that you start getting points as part of the Skyscanner loyalty program. Skyscanner truly has put travelers first in their app and it's obvious with the amount of features that are built directly in.
For those that aren't particular about when they travel, Skyscanner even has a monthly price comparison feature that allows travelers to find the cheapest ticket in their desired month. This is great for digital nomads who are flexible with their travel plans and might not mind traveling at off peak seasons or times of the year. 
Skyscanner is the go-to search engine for booking a flight and we can't recommend the app enough. Download the Skyscanner app and start saving money on your transportation!
Traveling the world one country at a time can be stressful and overwhelming. In between choosing where to go, figuring out what to bring, and making sure you have all the right documentation in the post-Covid world, traveling can certainly be a process. That's why details can often be overlooked and running late to catch your flight can derail your entire itinerary.
FlightAware is a mobile flight tracking app that allows users to check the status of their flights in real time. In my experience, I have found that sometimes the app is even more accurate than the airport's own flight notification system. The reason for this is that FlightAware tracks worldwide flight patterns and is therefore able to more accurately tell you if your flight will be late or not, allowing you to enjoy that one last beer in Germany for example!
Beyond tracking your flight, FlightAware comes with a range of other important features that are perfectly suited for any digital nomad. The app has a full screen map that lets you see what the weather conditions are like are your current location and wherever your heading. This feature is great for those with flying anxieties and allows you to mentally prepare for your flight. Another useful feature is that the app will let you know of any terminal or departure changes for your flight itinerary, which is helpful on connecting flights especially. 
Finally, if you're an aviation nerd like myself, you'll enjoy tracking your flight and seeing what other flights are around yours and where they are heading to. I'm always interested in these things and sure other digital nomads are as well! What can I say it's destination inspiration 🙂
I wasn't even sure if I should include this app on this list because at this point it's a foregone conclusion that every digital nomad has Whatsapp, but I figured you never know who might not have downloaded Whatsapp!
Whatsapp is technically owned by Facebook (Excuse me… I meant Meta) and is one of the world's largest messaging apps. The app's main feature is that it uses your Wi-Fi connection to send messages to other users so even if you don't have data, you can still make free calls and texts with the app. Funny enough, even when I'm back home in the United States visiting my family, I still use Whatsapp to stay in touch with all of my friends at home and abroad. I don't even use iMessage anymore and I haven't for the past 5 years…Sorry not sorry Apple 😉
Whatsapp allows users to create group message chats with up to 256 people (I highly recommend joining any digital nomad group on Whatsapp, it helps you to connect with like-minded individuals and you can arrange in-person traveling buddies as well!), send real-time locations to other users, and make video calls all within the app. Another nice feature is the voice messaging for those that don't enjoy using their two thumbs every moment of the day. 
Whatsapp is absolutely necessary for anyone that's traveling abroad. Download Whatsapp first before any other of these apps on this list if you haven't already.
Saving the best travel app on this list for last 🙂
While we haven't released the app yet, let's just say that a first of its kind digital nomad app will be available very soon. We don't want to give away too much information just yet, but the app that's in development will finally allow nomads to have access to everything they need on their digital nomad journey from the convenience of their phone. The digital nomad world will be available anytime and from anywhere right at their fingertips. 
What we can tell you is that the Digital Nomad World app will have all of the features that are currently available on the website. These features include a social network for digital nomads, worldwide benefits for members, city guides to help you navigate the best nomad hotspots, tips for beginners and veterans alike, and helpful content by nomads for nomads!
We look forward to releasing the Digital Nomad World app soon, but for now stay tuned and get ready to revolutionize your digital nomad journey!
Best Apps for digital nomads Conclusion
While there are hundreds of travel apps on the market today, these 15 apps will allow you to feel connected, comfortable, and concentrated as you head out on your digital nomad journey. It can certainly feel scary to head to a foreign place, but these travel apps help tremendously in overcoming that initial fear and trepidation.
Be safe and have fun on your digital nomad adventure!