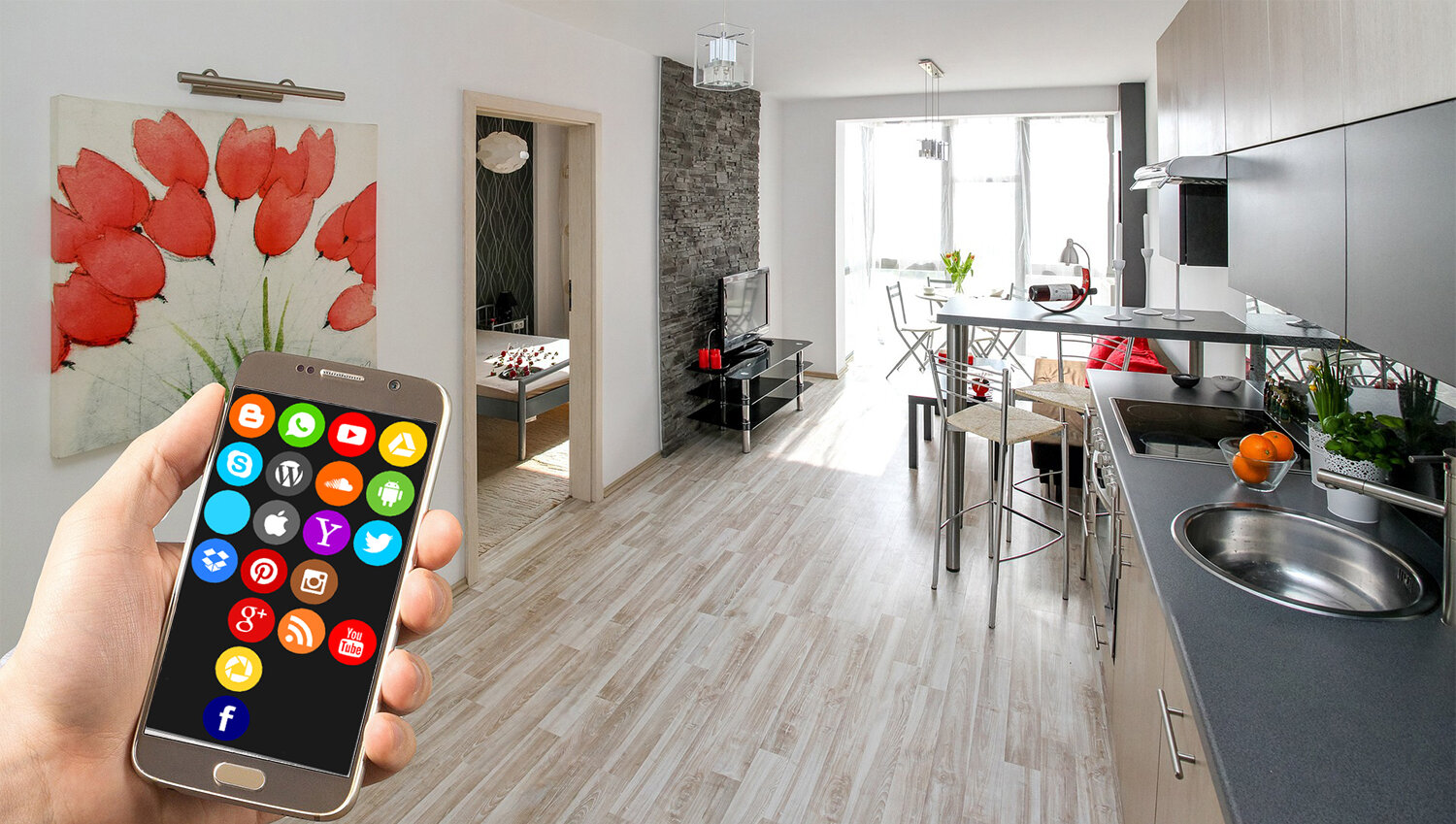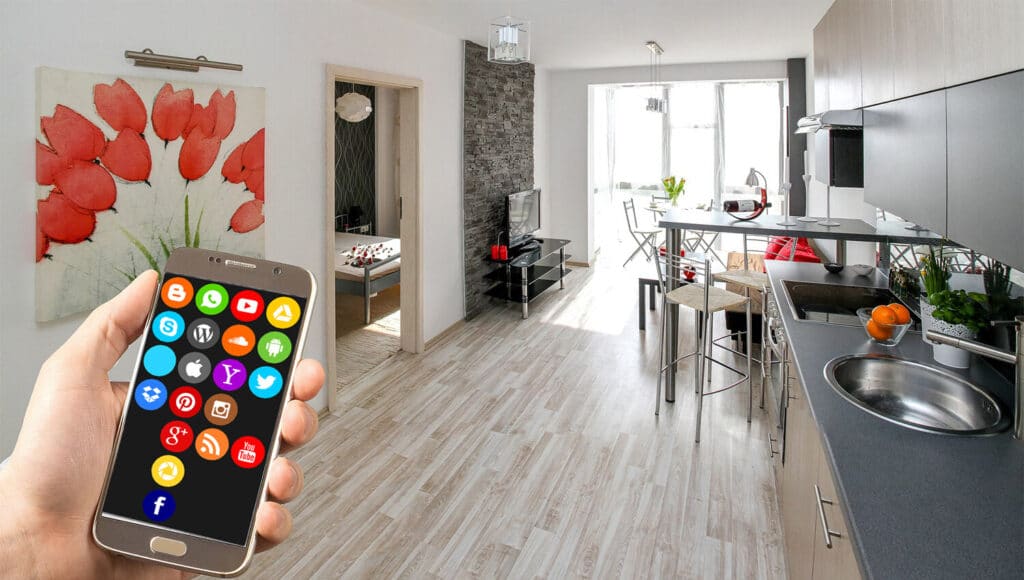 Airbnb is one of the big players when it comes to the tourism industry. The company name has become synonymous with a type of lodging. Normally apartments or private vacation rentals that are based in local areas and give you a unique insight into the destination. They also offer rooms/beds in local homes, hostels and even (more recently) hotels to choose from. The travel industry behemoth doesn't seem to be going anywhere anytime soon.
That being said, there are some reasons you might want to opt for an alternative accommodation provider. Airbnb used to be one of the most affordable options but it has become a victim of its own success and now hosts some of the most expensive vacation rentals in the world. You might also be looking for something a bit more niche, upmarket or in keeping with the original ethos of the website: to introduce travelers with local hosts that can provide an authentic insight into the destination.
Thankfully there are plenty of great alternatives available. We're not saying that Airbnb isn't a worthy pick but it's definitely worth doing some research before you book. You might find some great deals hidden on competitor sites. A few extra minutes of shopping around might save you money or travel time once you get to your destination.
So what are these excellent alternatives? These are just a few other vacation rental options you should be considering.
10 Alternatives to Airbnb
VRBO


VRBO, which stands for Vacation Rental By Owner, is a very similar website to Airbnb. Property owners can let out their homes to vacationers in cities across the world. It has grown in popularity in recent years for those looking for an Airbnb alternative but it's been around since 1995 and has completely taken over the HomeAway brand.
So what sets it apart from Airbnb? VRBO only displays entire properties, you can't let out just a room or bed on the website. This has made it a popular alternative with families, couples and older travelers that are looking for some privacy. The website also lets you view properties that accept pets – perfect if you're bringing your furry friend with you.
Speaking of filters, this is where VRBO really outshines Airbnb. You can filter by property type, location type and a whole host of property features. Whether you need somewhere that's got a pool and a barbecue, or somewhere that's accessible to disabled vacationers, VRBO has basically every category you could possibly need.
Pricing on VRBO tends to be quite similar to Airbnb, though keep in mind that entire properties are always going to cost a little more. Whilst it's more popular with American tourists than the rest of the world, they have properties in basically every city. If you're struggling to find something on any of the other websites this is a fantastic place to double check.
Booking.com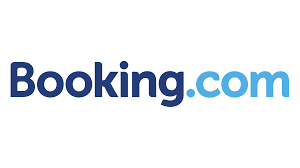 Whilst Booking.com is more commonly used for hotels, they actually feature all kinds of properties. If you're looking for a private home, room in a shared apartment or homestay you'll find plenty here. You simply search for the location and dates on the homepage and then you can filter by property type to single out holiday homes and apartments.
This broad functionality makes Booking.com an incredible tool for researching your holiday. Haven't decided on a hotel or apartment yet? You can have a look at both on their website and see what is available in the local area. It also helps you set a realistic budget and understand the best locations to stay in based on the guest reviews.
What's more, sometimes you can get incredible deals on Booking.com. They are probably Airbnb's largest competitor internationally so they're always offering discounts on apartments and holiday homes. This can help you save a little money compared to similar accommodation on Airbnb.
Even if you're still pondering Airbnb, we recommend quickly checking Booking.com to make sure you're getting the best deal possible. Depending on the location, you might get similar facilities and levels of privacy in a hotel, with a few added perks to sweeten the deal. This is a great choice for those that aren't too fussy about the type of accommodation.
Agoda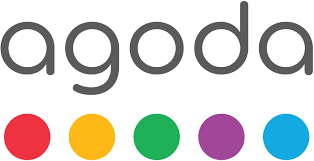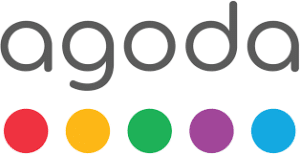 Agoda is owned by Booking.com and for the most part, operates similarly. You head to their website, input your preferred location and dates and scour through the properties on offer. They have plenty of filters for you to narrow down your options and you can find everything from hostels and hotels to private properties and homestays.
So what's the main difference between the two websites? Booking.com is a listings website so you make your booking directly with the hotel through their website and they take a cut of the fee. Agoda has this functionality too but they also buy up hotel rooms and resell them on their website. This can sometimes result in better deals (given they buy at a wholesale rate) but also means that sometimes rooms are a little more expensive. It's worth keeping an eye on both.
So what does this actually mean for the consumer? Well, not a lot! That being said, Agoda is slightly more popular in Asia than Booking.com. If you're traveling in the region (particularly in East Asia) it's definitely worth taking a look at both websites as there will be plenty of properties on Agoda that aren't also on Booking.com.
The website also has some slightly different functionality. On the homepage, you can opt to search for either hotels or private stays only. You can also search for accommodation that's perfect for long stays, and recently they added the ability to search for activities. If you book these activities alongside your accommodation you'll usually get a slight discount compared to booking them separately.
Sonder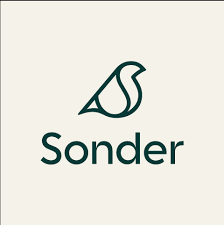 You can tell just by looking at their website that Sonder has mastered the use of technology in the hospitality space. Easy to use, clean and stylish it makes searching for your next accommodation a breeze. This is a fairly recent addition to the international rental space but they're already making waves.
What makes Sonder unique is that their properties take on the best of both Airbnb style holiday rentals and hotels. You will stay in a private apartment but you will also get to benefit from the added extras of staying in a hotel, like room servicing and facilities. It's for those that want more than just the home comforts.
At the heart of their offering is the Sonder app. Throughout your stay, you can check out the local recommendations on the app, as well as manage your stay. Decided you want a last minute checkout? Just request through the app. Need some more towels? You can do that from your phone as well. It turns your phone into a personal assistant for the duration of your stay.
Sonder owns all of the properties listed but they're not quite hotels. They are still apartments, they've just been converted slightly to accommodate the Sonder experience. They are particularly popular with business travelers but if all you're looking for is some added luxury, Sonder is a good choice for you too. Currently, they only operate in a handful of cities, mostly in Europe and North America, but they also have some properties in the United Arab Emirates.
Tripadvisor
You might think of Tripadvisor as primarily a reviews website but they also offer you the ability to book accommodation directly through the website. This makes it a fantastic one-stop-shop for those that want easy access to reviews whilst they book the property, rather than having to look up all of the properties separately.
In fact, as the most trusted review source for many travelers it is a great way for some peace of mind when booking holiday rentals. Many of the private properties listed on Airbnb, Booking.com and others don't have their own Tripadvisor listing and even if they do, differing names can make them hard to find. This is avoidable if you book directly through the Tripadvisor website.
It's not just about the reviews, though! Tripadvisor lets you book your entire trip through the same platform. They list flights, restaurants and things to do alongside accommodation so you can book everything at once. They even have their own activity listing service that rivals Airbnb Experiences, and since they own Viator everything available on there is also available on Tripadvisor.
Essentially, Tripadvisor gives you the convenience of a package holiday without the inflated rates associated with travel agents. You can also book cruises, car rentals and shopping excursions so everything is taken care of once you arrive. All you need to do when you get there is kick back, relax and soak up the atmosphere.
One Fine Stay


One Fine Stay is a British website that specializes in luxury holiday accommodation. They offer a similar caliber to Airbnb Luxe with each home offering something unique to guests. All of the properties available on One Fine Stay are exclusive to the website and you can have your stay tailored to your needs.
Like Sonder, One Fine Stay goes above and beyond the usual holiday rental experience to really make you feel special. The core difference being that they're a little more hands off (giving you more privacy) and they've been in the game a lot longer. Each apartment is serviced before and after your stay and you can choose additional housekeeping throughout your vacation. You will also be welcomed on arrival by One Fine Stay staff to help you settle into the place and provide tips on what to do in the area.
The luxury doesn't stop at the property itself either. There are plenty of add-ons to make you feel like a real VIP throughout your stay. Thinking about how to get to and from the airport? Consider the private driver service. Not much of a cook but want to sample local ingredients? You can book a private chef to cook your meals during your stay. It's entirely customisable.
Also, like Sonder, One Fine Stay is only available in a handful of destinations across the world fitting into three broad categories. The Home Collection is one for city slickers looking for luxury apartments in Europe, the USA or Sydney. The Villa Collection is for those looking to relax in the Caribbean, Hawaii, Central America, Southern Europe or Asia. More recently they've also started their Chalet collection that features properties in top ski destinations across the United States.
Expedia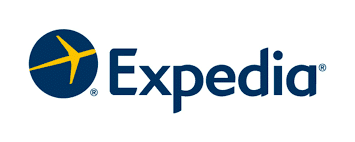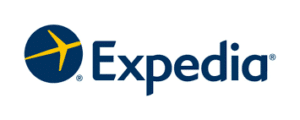 Expedia is another excellent tool for booking multiple elements of your trip at once. You can search for accommodation, flights and cars separately, as well as packages. This lets you compare the price difference between booking everything yourself or taking a package deal from one of the travel agents that list on Expedia.
Whilst travel agents are usually more expensive you can get some fantastic deals on Expedia. Those that use the website know they are competing with direct booking fares so are more likely to offer discounts. This lets you benefit from the wholesale price of the trip and also makes organizing everything that little bit easier.
Like Tripadvisor, you can also book things to do and tours. Whilst Tripadvisor focuses on those that choose to list on their website (and therefore pay commission per ticket), Expedia aggregates results from multiple listings websites. This gives you an even wider scope of trips.
What's more, Expedia is one of the longest-running travel booking websites. It might be shadowed in popularity by Airbnb and Booking.com these days but the years of experience have made them much more competitive for those that bother to check the website. Expedia should be part of your search rotation if you're someone that likes to shop around.
Blueground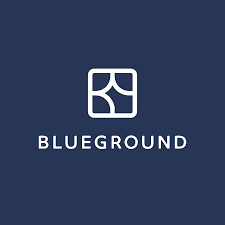 Blueground is an excellent option for those looking for something long-term. One of the common issues for digital nomads is the excessive cost of spending months at a time in an Airbnb. On the flip side, many landlords won't offer any flexibility for those looking into the local rental market. A few countries across the world won't even allow flexible leases as standard.
That's where Blueground comes in. By booking an apartment on Blueground you can move in quickly (and even set a move-in date for the day you arrive), get set up and leave whenever you like. This gives you the convenience of an apartment without any lengthy leases to tie you to one place for longer than you need.
You can also customize your living experience before you move in. Blueground has a furniture catalog where you can select what kind of interiors you want your apartment to have. This gives an added touch that you simply can't get from Airbnb – a sense of personalisation. You're not simply staying in someone else's house – you're creating a temporary home.
Currently, they operate in 18 cities across the United States and Europe. Prices can be a little on the expensive side so this is definitely one for those with a larger budget. That being said, if you've got yourself established as a digital nomad with a good stream of clients, this is the perfect option for kicking around Europe or the States.
Homestay


We've mentioned a lot of luxurious and more convenient alternatives but what about those who want something more budget friendly? Homestay is the perfect site for you. Homestay offers much of what Airbnb was originally about – beds and rooms in private houses where you get to stay with a local and discover a different side to the destination.
The Homestay website boasts "quality homes at wallet-friendly prices" and many of the listings on the website indeed come in at cheaper rates than similar rooms on Airbnb. Homestay is dedicated to quality, so whilst you might be saving some cash you won't have to put up with less desirable aspects of similar stays on other websites.
It's not just about the budget, however. Homestay allows you to stay with a local. This gives you invaluable insight into everyday life in the destination and an excellent source of unique recommendations. This was the original ethos behind Airbnb, and for those that feel the site has lost its way in this regard, Homestay is here to let you live like a local.
It's also got an excellent selection of different properties on offer. Whether you want to stay in a New York townhouse, Havana casa particular or Samoan fala all corners of the globe are represented. This gives you a truly unique experience away from the tourist trap hotels and overpriced Airbnb apartments.
Trivago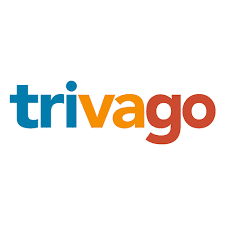 What if you want to search multiple websites at once? Trivago is the place for you. Owned by Expedia, Trivago offers much of the same functionality but the key difference is that they don't actually list their own properties or properties of hosts that choose to list on the website. Trivago scours through other travel listings websites to bring you the best deal.
This means you get to find the best offer for you, whether you care about location, price or property style. You can search for hotels, rentals or a combination of both. VRBO, Booking.com and Agoda are all included, as well as more than 100 other popular listings websites.
The website is mostly focused on accommodation but they also have a 'Weekend' feature. This lists events and activities in your chosen destination for the upcoming weekend. This is a fantastic feature for last minute planners that have found themselves short of ideas on what to do.
Ultimately, Trivago isn't so much an alternative to Airbnb as it is a travel research companion. With the majority of the most popular websites listed this can save you a lot of time. Airbnb itself isn't included, but it makes comparing prices much easier so you can get the best deal possible. If you can wait, please don't book until you've quickly checked Trivago.
Plum Guide
Plum Guide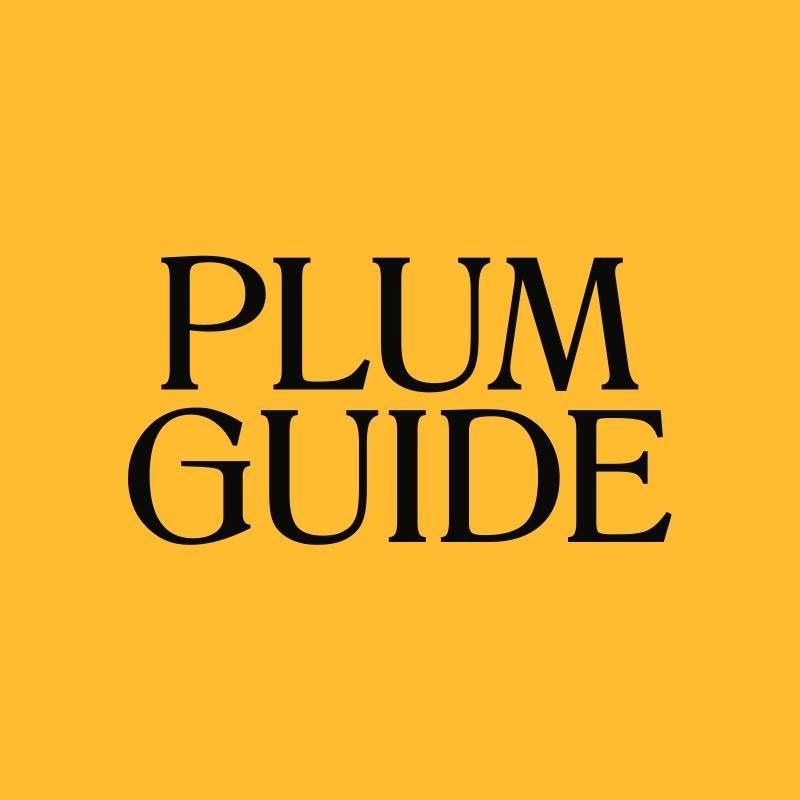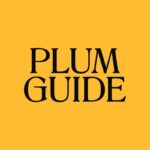 is a vacation rental site with a unique twist – absolute quality in each and every home is guaranteed. Founded in 2016, Plum Guide's primary aim is to completely eradicate the paradox of choice in travel, so every rental being high-quality is essential. In order to fulfil this promise, the platform only accepts the top 3% of homes in any given location, with each property being put through 3 rounds of meticulous testing to ensure its quality. The finest homes are then awarded the Plum Award, so guests know it has been personally vetted and approved by an expert.
Plum Guide is fast becoming a popular go-to for people in search of a luxurious getaway, constantly adding new homes and offering rentals in an ever-growing number of countries around the world. With the company only using a select pool of highly-accredited hosts, guests can be certain that their experience will be one to remember. Customer satisfaction is the number one aim here, so features such as instant booking and flexible cancellation policies are also present for guests' convenience.
It's all about finding the ideal home and enjoying a remarkable experience, so guests really are at the forefront of everything. Plum Guide allows you to filter your search by features such as rental type, number of bedrooms, price per night, and specific amenities – such as swimming pools, gardens, and barbeques. Listing pages also include a home's highlights and honest snippets of information, so customers will never encounter any unwanted surprises. This is the ideal platform for holidayers seeking a luxurious stay without the risk of a below-par experience.
Local Alternatives
Alongside the international websites mentioned above, there are plenty of local options available in destinations across the world. These can be on both a national and regional level giving you differing levels of local expertise. Option for a local alternative means you get to enjoy insider info on the best spots to stay and spend your time in the destination.
So how do you find these local alternatives? A quick internet search will show up some of the most popular results but the top search spots tend to be bought up by the big players like Airbnb and Booking.com. There are a few options available to you to find really local places.
First of all, head to the tourism board for your destination. Most places across the world (certainly the more popular destinations) will have listings for local short term letting agencies in the area. You can also get a rundown of who they cater for and a rough price range. 
It's also worth checking online forums for an idea of where to find accommodation. Events listings pages will contain details about preferred local partners for accommodation. Even if you aren't attending one, think about the most popular events in your destination and head to their website.
Final Thoughts
Airbnb is a fantastic tool for travelers and Digital Nomads. It gives you an opportunity to crash at local accommodation and experience a different side of the city. That being said, it has become such a massive player in the tourism industry that it can feel a little bit same-y no matter where you are in the world.
Checking out the alternatives will open up plenty of good options that you might not have considered. Whether you want something unique, affordable or better located, it's definitely worth checking out the competition before you book that Airbnb on a whim.
Think about what you want from your trip and then keep a note of which websites cater best to your travel style. Budget travelers should definitely keep an eye on Homestay and Trivago, whilst luxury vacationers might prefer One Fine Stay and Sonder. 
We hope this guide has helped you figure out some alternatives to Airbnb. What's your personal favorite? Let us know in the comments.