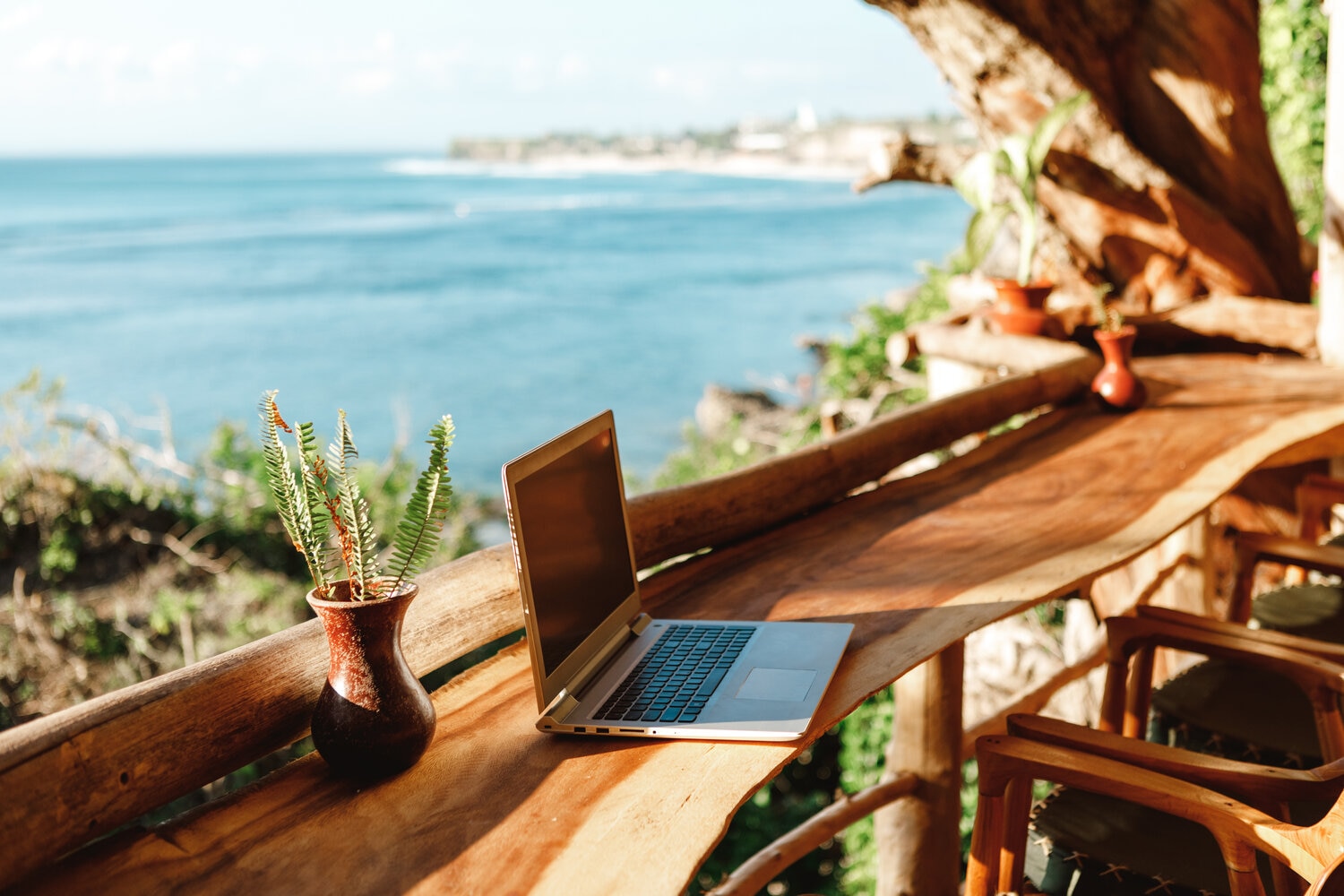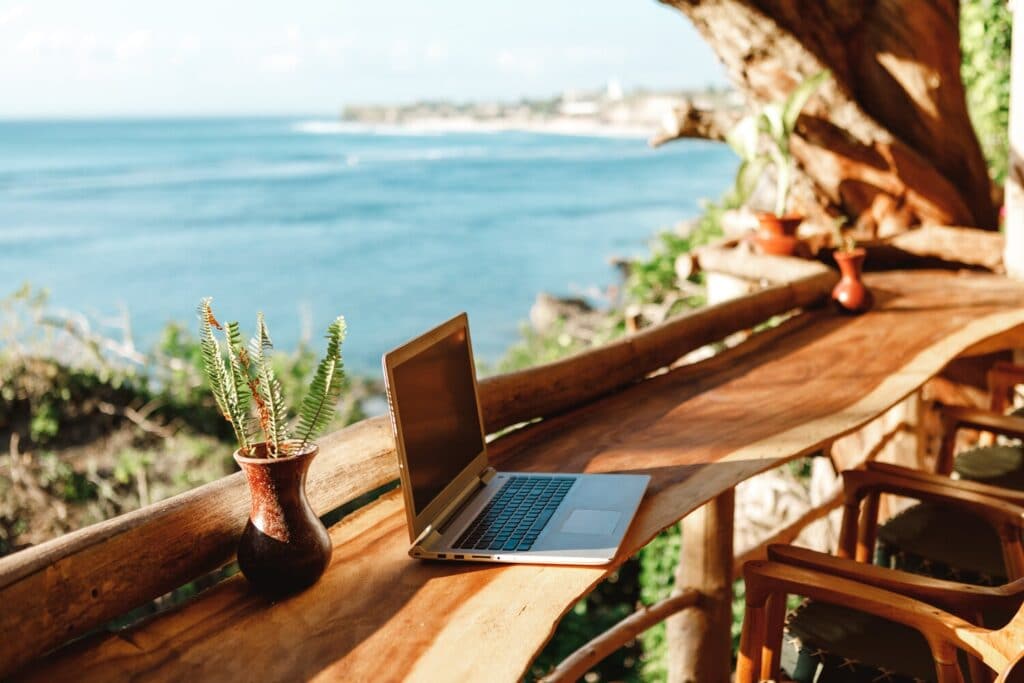 10 Best laptops for Digital Nomads
It might be hard to tear yourself away from your state-of-the-art desktop build, something so fast and powerful it could quite possibly get you to the moon and back. But nomad life is beckoning, and it is time to streamline, downsize, and buy smart. Laptops for digital nomads come with a whole new range of requirements as your new tech companion will accompany you on all sorts of adventures. Before investing, you need to consider weight, battery life, processing power, and size, all factors that could significantly increase the price. 
Here is a rundown of the 10 best laptops for digital nomads covering a range of requirements to make sure there is one for every want and need.
10 Best laptop computers for Digital Nomads
MacBook Air
Size: 13.3 inch 
Weight: 2.8 lbs.
Starting Price: $1,100
Battery Life: 18 hours
This bad boy needs no introduction and has been the faithful companion to nomads since its launch in 2008. Since then, it has gone from strength to strength and become the ultimate nomad workhorse.
There is an audible sigh from the back as Apple tops the list but there is a reason (or 10!) that the Macbook Air is seen on every table in every Starbucks and third-wave coffee house around the world.
The computer is impossibly light at only weighs 2.8 pounds with a 13.3'' screen. This is the perfect size for writers, teachers, accountants, and general nomads. 
The computer really shines when you look at the battery life and you can expect a whopping 18 hours of power. You read that right, ONE, EIGHT – eighteen. That means you can check your emails in the morning, go rock climbing before your lunchtime meeting, crunch out a few hours of work, and still have power to watch Netflix before bed.
The Apple M1 Chip; 8-core CPU is an industry leader in performance and the retina display that Apple is known for never ceases to amaze. There are also a few fancy extras like fingerprint recognition and an HD camera to make your co-workers jealous when you Zoom from a beach in Costa Rica. 

MacBook Pro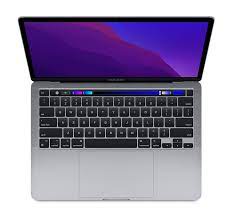 Size: 16.6 inch 
Weight: 4.3 lbs.
Starting Price: $1,300
Battery Life: 11 hours
If the Macbook Air has been weighed and found wanting (highlyunlikely!), take a look at its big brother for even more space, screen size, and processing power. This computer is a beast in every sense of the word, and you will be hard-pressed to find something more powerful. 
The only way this computer can be beaten is by price as this model will cost you a pretty penny. On the upside, Macs age very gracefully, and you will get more than your money's worth as they just never quit.
It comes with a six-core 9th Gen Intel Core i7 processor w/ Turbo Boost which honestly just sounds fast. But the turbo boost does the trick as the computer never seems to slow down or overheat, even when running multiple programs. 
You can ready yourself for around 11 hours of battery life which is exceptional. Nomads often find themselves in remote locations or backcountry villages where power cuts are the norm. All part of the adventure! 
The customizable touch bar is a fun gimmick that adapts to each program and can even be a useful tool for color grading or sound editing. The 16.6" retina screen is served with six speakers, so you are basically walking around with an IMAX theater in your backpack.
The laptop remains surprisingly thin, but it is a little on the heavier side at 4.3 pounds, but everyone knows muscle weighs more than fat, right?

Acer Chromebook 15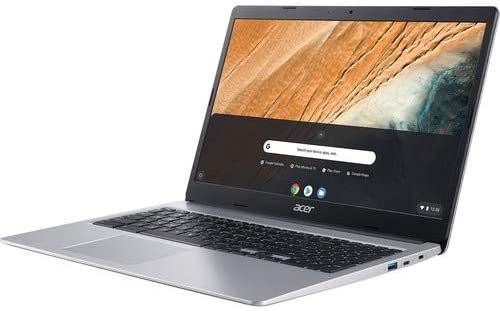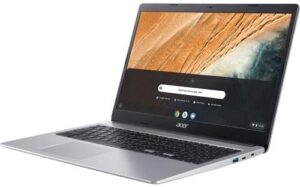 Size: 15.6 inch 
Weight: 5.8 lbs.
Starting Price: $325
Battery Life: 13 hours
So, the hefty price tags of Apple are probably the biggest deterrent butfret not! Acer offers up some stiff competition with their 15.6" Chromebook model. It clocks in at way under $400 and offers a ton of functionality.
The Full HD display is also a touch screen, and the computer has an aluminum exterior, making it super sturdy. Chromebooks give you access to millions of Android apps so all your needs will be well looked after. 
With 12 hours of battery life, it is a powerful little machine. The Intel Celeron N3350 Dual-Core Processor is more than capable of handling your everyday needs and you get 100GB of cloud storage on top of the 32GB SSD.
It is a little heavier at 5.8 pounds, but you can't win 'em all! It ticks almost every box a nomad needs with the most attractive price tag of the lot. 

Dell XPS 13 2-in-1 Convertible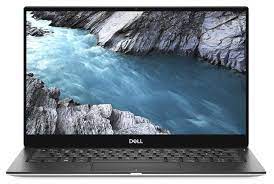 Size: 13.4 inch 
Weight: 2.9 lbs.
Starting Price: $1000
Battery Life: 14 hours
Ok, who is ready to look cool? If your answer is "this guy", check out thelatest from Dell. This transformer-esque laptop flips from laptop to tablet in a flash, giving you a two-in-one computer solution. This is the kind of technology you never knew you wanted.
Its InfinityEdge HDR is one of the few nomad computer screens that can rival that of Mac's retina display, and it comes with anti-reflective technology. This is perfect for designers looking to hone their craft while lounging on the beach. 
The tablet configuration lets you use a stylus to draw, drag, and tap to your heart's content. And don't worry too much about a fragile screen as the Corning Gorilla Glass will probably withstand a coconut dropping from above (don't try this at home though!). The body is made from a single piece of aluminum making it secure and trustworthy. 
It has also been compared to the MacBook Air in weight which is a big bonus considering you are also saving on the extra weight of a tablet device. These days computer manufacturers cut corners with internal storage, but this computer still comes with a 512 SSD and a decent 16GB of RAM. 

ASUS ZenBook 13 Ultraslim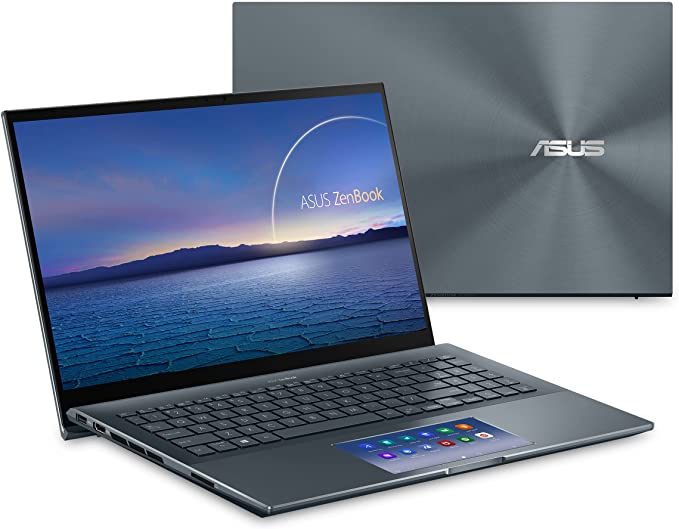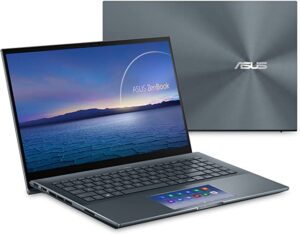 Size: 13.3 inch 
Weight: 2.45 lbs.
Starting Price: $800
Battery Life: 8 hours
Lightweight is the name of the game for nomads and ASUS isn't takingany prisoners. When they say Ultraslim, they truly mean ULTRA. This laptop weighs only 2.45 pounds and has a 13.3-inch screen that gives you an optimal screen vs. body ratio.
Most nomads live a pretty relaxed life but if for whatever reason you need a military-grade computer, this one passes the MIL-STD-810G testing for durability. And it's not just the body that is tough. The 11th Gen Intel Core i7 processor also packs a punch and won't soon let you down.
With 16Gb of RAM and 2TB of storage, it's not quite clear where they put all that tech with this computer's slim frame. The chicklet keyboard is a writer's dream while the touchpad transforms into a numeric keyboard for all the number nomads out there. The ErgoLift Hinge also lets the keyboard tilt at the perfect ergonomic angle for people who spend countless hours typing away.
The anti-glare screen is another bonus whose value should not be underestimated with a nomadic lifestyle. Save yourself a few squinting wrinkles when working in the sunshine and make the most of the OLED Full HD Wide View NanoEdge display. This is another nifty feature as ASUS's wide-angle view means you can see the same high-quality crisp image from obscure angles as you can when sitting right in front of the screen.

ASUS Zenbook Pro 14 Duo OLED
Size: 14.5 inch 
Weight: 3.7 lbs.
Starting Price: $1,700
Battery Life: 9.5 hours
Asus asked the question "how do you get more screen per screen?" The simple solution is the state-of-the-art secondary screen that adapts to whatever needs you might have. Watch the stock market run amuck on one screen while you get some wanderlust inspo from YouTube on the other.
The Intel Core i9-12900H is lighting fast combined with 32GB of RAM and 2 TB PCIe. With four built-in microphones, you can capture 360-degrees of audio and the computer comes with built-in AI noise canceling so splashing ocean waves won't be a bother when video conferencing.
Enough about the technical mumbo jumbo, though. The main attraction is the second screen which takes up half of the laptop's lower section. The NanoEdge tilting razes the screen by three degrees for airflow and to give it an optimal viewing angle. The second screen opens a world of opportunities, especially for creators as it offers much more space for design controls. 
It has a hefty price tag of over $1,600 but this is the kind of beast that will make sure you stay connected with a highly technical work environment all while working from a remote or idyllic location. 

Lenovo Yoga C930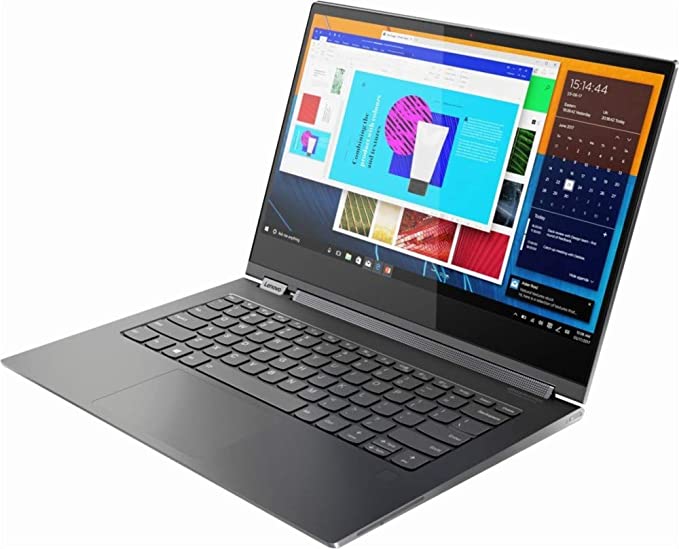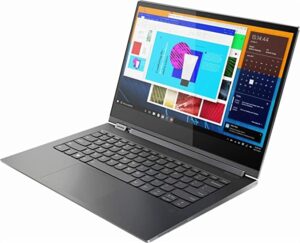 Size: 13.9 inch 
Weight: 2.9 lbs.
Starting Price: $1,000
Battery Life: 12 hours
Two in one computers seem to be all the rage among remote workers.They give you optimum functionality and space-saving solutions. Lenovo entered the game with a decent offering that checks all the boxes: battery life, competitive price, and decent functionality.
The 512 SSD and 12GB RAM will allow you to use it for almost all basic nomad needs and the battery life can carry you up to 12 hours which is a very respectable offering. The 360-degree hinge quickly converts the laptop into a tablet with a Full HD touchscreen for all your portable needs. The power pen for the touch screen is included with this model as it is built into the back of the computer so don't worry about misplacing this essential item!
A clever design feature is a front-facing speaker located under the screen. This gives you a crisp and clear sound projection, better than speakers located next to the keyboard. At only 0.6" thick, this is a perfectly portable computer that will quickly and easily slip into your daypack to follow you around on your adventures. 

Microsoft Surface Pro 8
Size: 13 inch 
Weight: 1.9 lbs.
Starting Price: $1,100 (screen only)
Battery Life: 9 hours
Hybrid computers have taken the market by storm, offering the ultimate work to leisure computer conversion. The Microsoft Surface Pro is a tablet with a keyboard cover that functions completely like a laptop with the mobility options of a tablet. It might feel like upselling considering some of the accessories need to be purchased separately but the full setup is sleek, lightweight, and still impossibly powerful.
The newest upgrade of the Surface family features an 11th Gen Intel Core i7-1185G7 processor with up to mammoth 32GB RAM (better than many other standard laptops even). There is a smaller 8GB and 16GB version too. The SSD starts at 128GB and can also be 256GB or 2TB which might be a little excessive considering the multitude of cloud storage options available.
The upgraded PixelSense display is unbeatable, a true treat for the eyes. It comes with a pair of Thunderbolt 4 ports on the side which is the most future-friendly solution to the constant port-predicament that new technology is faced with. Adding the keyboard and pen combo ranges between $180 and $250. 

HUAWEI Matebook X Pro
Size: 14.2 inch 
Weight: 3 lbs.
Starting Price: $2,000
Battery Life: 9 hours
With this hefty price tag, it is safe to say this isn't your everyday nomad laptop. It seems most manufacturers are chasing the dream of creating "the next MacBook" and this is the closest thing to the real McCoy.
The biggest improvement Huawei has made is an improvement to the screen with a massive 3,120 x 2,080 display. It comes with all the trimmings in terms of tech additions like a 720p webcam with facial recognition and a fingerprint scanner on the body. This dual biometric login will keep your device as secure as can be.
Huawei makes a bold claim, suggesting that only 15 minutes of charge will allow you to power your device for three hours. If this is true, this will be a god-sent for people who are constantly on the go. The charger will also power your phone and tablet.
The 16GB of RAM is super-fast and the laptop offers a 1TB SSD, all adding to its universal appeal. Add four microphones, AI noise canceling, six speakers, and multi-device transfer mastery into the mix and you have one powerful piece of technology.  Despite the price tag, this could be an all-in-one solution for nomads with its state-of-the-art capabilities that will seamlessly integrate with future adaptations.

Lenovo Flex 5i Chromebook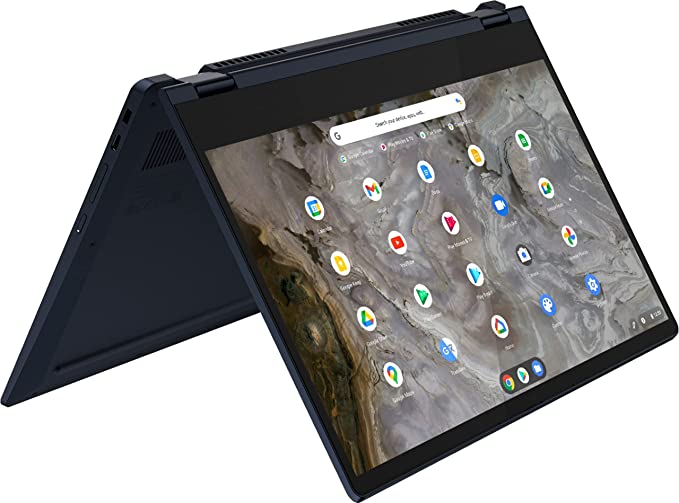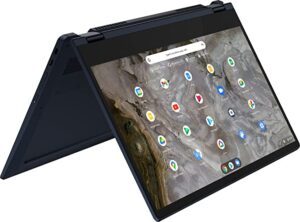 Size: 13.3 inch 
Weight: 3 lbs.
Starting Price: $420
Battery Life: 10 hours
For nomads who prefer a no-fuss computer solution, Lenovo is a brandthat just never quits. You will probably be able to get it fixed in the remote jungles of the Amazon and it won't miss a beat if you spill a little beer during an all-nighter on Bangla Road. These facts have not been scientifically tested but you get the point. 
You will get all your basic needs met at a decent price tag and with the convenience of a two-in-one laptop. The Lenovo Flex has a 360-degree hinge allowing you to flip over the screen and use it as a tablet or prop it up at various angles. Another thoughtful physical addition is the webcam slider that closes over your camera when not in use.
The computer has decent sound quality thanks to the enhanced speakers and built-in amplifier and the screen is perfectly reliable with a wide-angle view. Chromebooks are also notably secure and automatically pics up any mischievous changes every time you boot up the device. 
A big complaint with the most recent computers in the market is the elimination of many ports. The Lenovo Flex still has a USB-A port along with a USB-C port and a USB-C charging port. It also still has a headphone/mic input and micro-SD.
If you are looking for an all-around, budget-friendly, durable laptop, this one is well worth looking into.