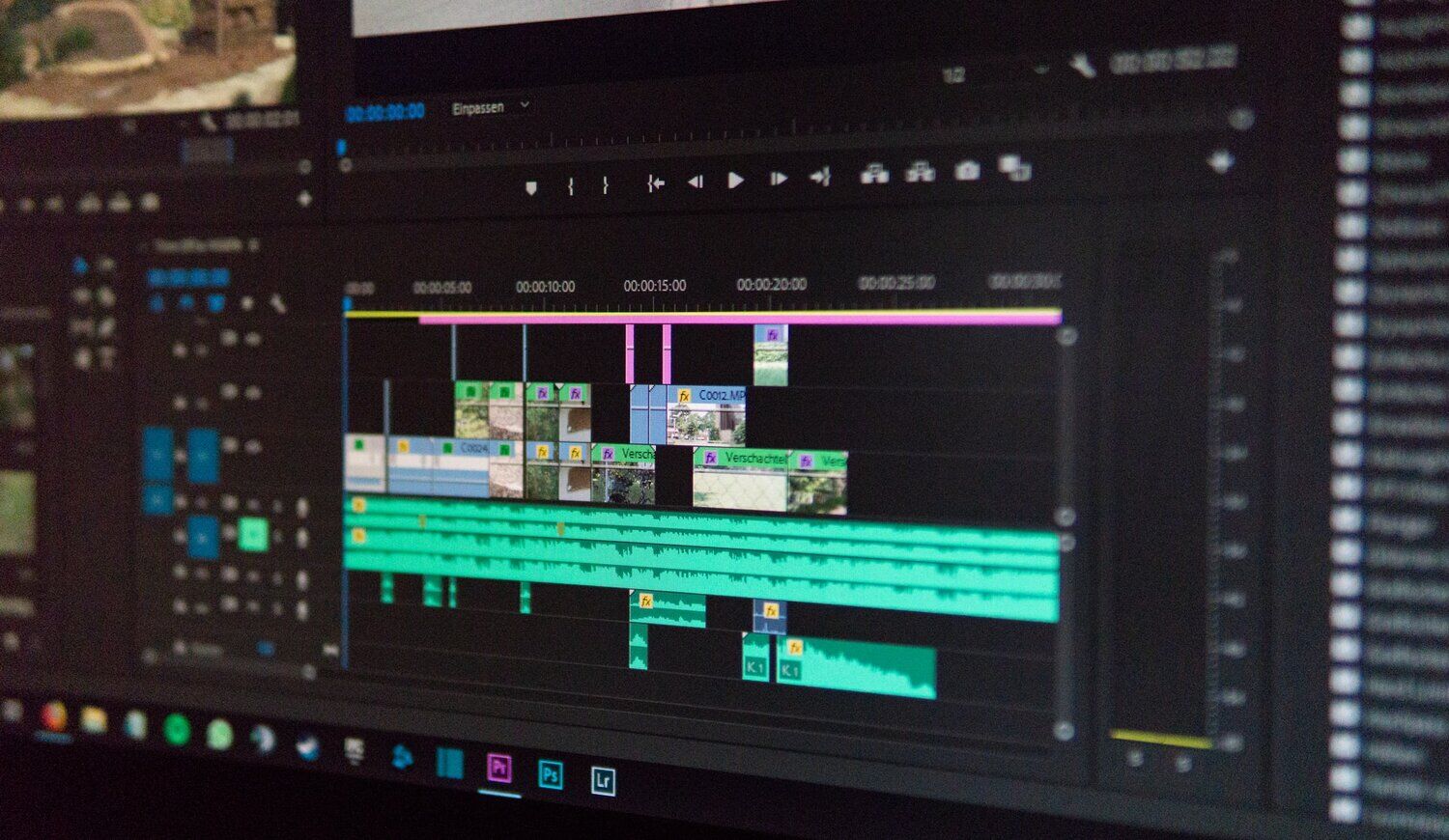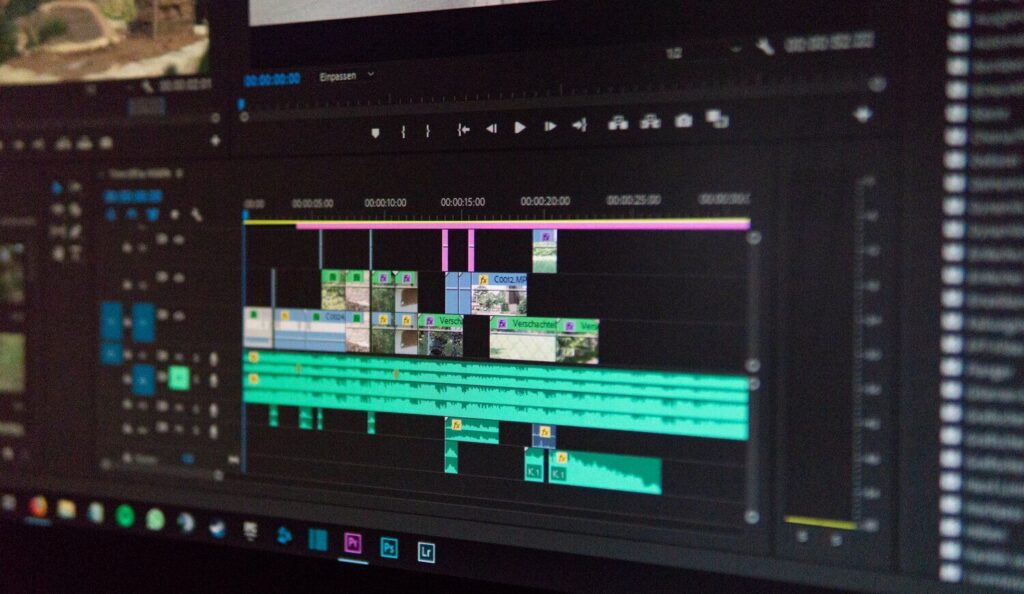 What is Video Editing?
Video editing is part of the post-production process. A video editor turns raw footage shot by a videographer into a crafted story using images, sounds and graphics.
He or she is responsible for structuring the information and creating a compelling video that captivates the audience's attention and makes them feel the emotion intended by the client.
A video editor can work on various types of content: documentaries, ads, corporate videos, YouTube videos or even TV programs and movies.
A good video editor masters the art of storytelling and has a sharp understanding of the client's expectations. He makes sure the viewer's attention is always in the story. Based on the client brief, a video editor will create a compelling video using visual communication techniques to become the voice of the client.
Typically, a video editor will start by discovering all the footage shot by the videographer. Sometimes, this means watching hours and hours of video and selecting the few segments that will be used. Then comes the first rough cut: splitting and arranging these segments together to shape the storyline.
Finally, the video editor will give a rhythm to the video using techniques such as pace, transitions or affects. Once the pictures are locked, he will add nuances of color (i.e. color grading) and synchronize the sounds to make the final piece come to life.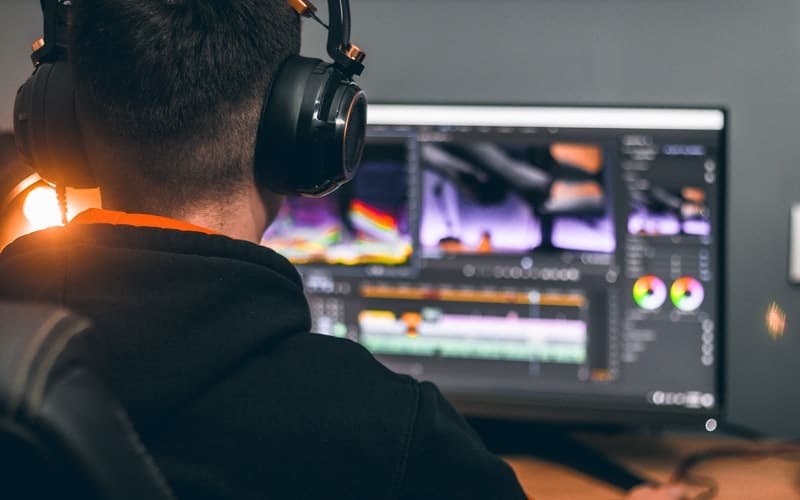 How common is being a video editor amongst digital nomads?
Video content is a very engaging format that has become increasingly popular with the rise of the internet and social media. A growing number of companies and individuals are now using video format for promotion purposes, it's a great opportunity for those of you who are looking into becoming a video editor as the demand for professionals is expected to grow in the future.
If some videographers don't like to do their own editing, many will hire professionals to handle this part of post-production. Video editing is a common occupation amongst digital nomads as it does not require to be in a specific location or work intensively within a team. Video editors spend a lot of time alone, sitting in front of a screen, like most digital nomads.
You can expect to work with entrepreneurs and corporate marketing teams. It is more difficult to land a Digital Nomad job for the movie or TV industry.
Video editors can work with an agency or with direct clients as freelancers.
How much can a video editor expect to make?
According to the US bureau of labor statistics, a video editor can expect to make anywhere between $15 USD and $80 USD per hour.
This large earnings gap is mostly related to the industry and the editor experience. Experienced video editors can make up to $100,000 USD per year, but it takes time and experience to reach that level.
If you are a beginner but talented video editor, you can charge up to $30 USD per hour for your first clients and build up from there. If you work an average of 6 hours a day, you can make a decent $3,000 USD per month.
A good way to increase your average salary as a freelance video editor is to elevate your skills by learning techniques such as motion design, special effects or animation.
Where do I start if I want to become a video editor?
You don't need a degree or formal education to become a video editor. However, if you want to become a professional video editor here are a few steps to get started:
Video editing is an intensive task for computers, so you will need to invest in a good computer that is powerful enough to process large files and demanding softwares.
Look into hardware specifications such as CPU processor power, RAM memory and graphics card to avoid crashes, lags, save time and avoid a great deal of frustration.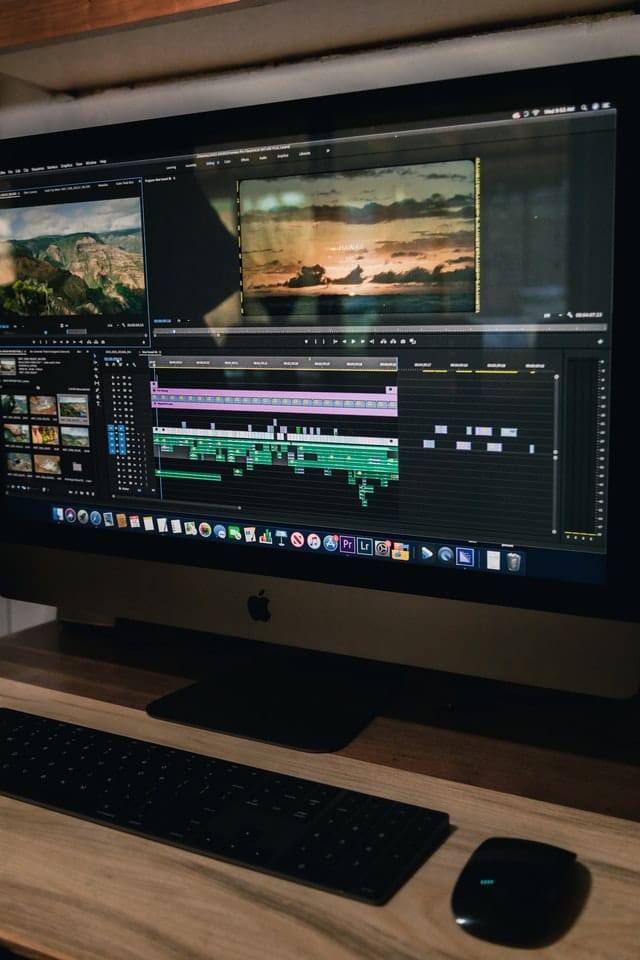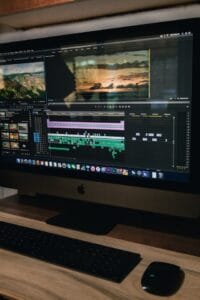 There are video editing softwares out there for all budgets, video formats, computer specifications, and so on.
The most popular amongst professional video editors are Adobe Premiere Pro and Final Cut. It is essential to choose one and become a master at it.
You can easily teach yourself video editing skills with online courses on websites such as Udemy and YouTube videos.
Train and broadcast your work
If you are serious about becoming a video editor, you'll want to invest time building your portfolio and marketing yourself. Play around with your chosen software to become more comfortable and edit mock-ups on a daily basis.
Build out a portfolio and make your work public to advertise your services, for example by uploading your videos on YouTube.
Build your network and look for freelance gigs
With your professional portfolio ready, you can start looking for your first freelance gigs. A common strategy is to join freelance platforms such as UpWork and Fiverr: they are highly competitive but offer fantastic exposure to thousands of potential clients.
Never pass up the opportunity to apply to jobs, even if you think you are not qualified enough. Submitting an application never hurt anyone and you never know when you might just land your dream freelance client!
Video Editing Conclusion
As a visual art, video editing is a career for passionate creatives and tech-savvy individuals: it is a highly technical process, but requires sharp artistic skills. Every editor has a unique style and is able to make creative judgement along the way.
Video editors have to be meticulous and organized to be able to work with a large amount of files and complex workflows. They need to be able to work long hours in front of a computer and have a high attention span to work effectively and stay focused. Not to mention, great people skills to make sure that they clearly understand the client's brief.
A career in video editing also requires some upfront investment in hardware and software but the good news is you can make a decent living out of it and the demand will continue to grow past 2021 and beyond.
Even if it takes some time and practice to perfect editing skills, it is a great option for aspiring digital nomads who want to make a living traveling the world. So if you think you have what it takes, start honing your video editing skills today!