Everything You Need To Know About Working Remotely
Looking To Start Working Remotely?
The 7:30 AM alarm goes off…as usual. Your relaxing hot shower is over…too quickly. You worry about showing up to work…on time.
By the time you finish and barely enjoy your breakfast and coffee, you have to rush out of the door, and jump in your car to drive to work. You impatiently wait in traffic to get to work to help pay off your car loan.
When you arrive in the office, you dread doing your work. Your creativity is stifled. You watch the clock like a hawk and you can't wait to leave when the clock hits 5 P.M.
Why is this everyday routine and the fact that most people dislike their jobs considered normal in our society?
There must be a more fulfilling way to get work done.
Every office worker has fantasized at one point or another of taking that Instagram-worthy picture of themselves in a warm, sunny destination, lounging in a beach chair with their laptop resting on their laps, frozen daiquiri (Strawberry flavored to be specific!) held up in the air, and the ocean's blue water displayed prominently in the background.
While the idea of working remotely was often considered a pipe dream in the past, in today's rapidly evolving work environment that thinking has changed dramatically. More and more companies and their employees are starting to come to their senses and realize that working 9-5 everyday in the same office is not only killing their creative energy, but not necessary to keep the company up and running efficiently.
Whether you are looking to make the big leap to being a full-time digital nomad or simply interested in learning more about the ways you can work remotely, this guide will cover everything you need to know to help you find enjoyable, rewarding remote work.
What Does Remote Work Mean
Telecommuting. Flex time. Digital nomad. Distributed team.
These are all buzzwords that have been used repeatedly in the past several years to represent remote work. It is a trend that is here to stay and in fact, that will only continue to grow in the next few years. According to a report carried out by FlexJobs, a remote work job platform, working remotely skyrocketed by 44% from 2005 to 2017. FlexJobs also reportedthat in the US alone, there are 4.7 million Americans doing remote work. This means that around 3% of the US is enjoying the benefits that come with working remotely.
But what exactly is considered remote work?
The definition is pretty simple. Remote work is a job that can be executed from outside of the typical office environment. In other words, remote work can be done from your home, local coffee shop, co-working space or any beach with cold daiquiris. Some remote work requires workers to be in a specific geographical location while other work can be done from anywhere in the world.
Society is starting to open its mind to ways work can be completed and is developing a loose definition of what going to the office actually means. This newfound freedom from the normal constraints of the 9-5 grind has allowed people to spend more time with loved ones, make time for life's important events, and work at times when they operate most efficiently.
This dramatic shift in the way companies and employees work has opened up opportunities for people across the world. It has also helped globalize the economy in ways we never thought were possible. It's not uncommon for the tech team to be in the US, the customer support team to base out of Brazil, and marketing operations to run out of Germany.
Why Should I Look For Remote Work?
Now that you know exactly what remote work is, it's important to understand why you should search for remote work and change your life for the better. For some people, remote work is a necessity, while for others, it is more about pleasure.
Slow Down – Life can easily get away from you. I've often heard people regret getting wrapped up in the routine of going to work sprinkled in with the occasional big event and suddenly 5 years of their life have flown right by. Having the opportunity to work remotely will let you regain control of your physical and mental health, take a deep breath, and enjoy the little things life has to offer.
Productivity – If you are serious about getting your work done, you are self disciplined, and you find yourself getting easily distracted by your co-workers then remote work is for you. I've often heard my friends who work remotely say they've never been so productive in their professional careers. I couldn't agree more. Working remotely allows you to be as extroverted or introverted as you want to be.
Job Market – Working remotely opens up your job pool to the world. Instead of fishing in a local, crowded pond, you can always search for work in unchartered territory across the globe.
Family Time – For many of us, our families mean everything. Remote work makes it easier for people to take care of the ones they love and enjoy their company. One can argue that remote work has allowed many families to finally get to know each other.
Travel The World – Saving the best for last! For many, traveling and working anywhere in the world is the ultimate perk of remote work. It's tough to complain when your hardest decision is whether to take a spontaneous trip to go skiing in Canada, surfing in Portugal, or diving in Indonesia. In many cases, remote work gives you this level of freedom.
What Are The Drawbacks Of Working Remotely?
Before you pack your bag and your laptop to become a full-time digital nomad, we figured this wouldn't be a complete guide to working remotely if we didn't mention some of the drawbacks to remote work.
Inability To Unplug – While remote work allows you to be more mindful of how you live, it is easy to work nonstop. I have personally fallen into this trap before and it is easy to do in today's age of hyper connectivity. You have to know when to work and when to relax.
Loneliness – If you don't work in a social environment such as a coffee shop or co-working space, loneliness can creep in on you. Be sure to make time for a FaceTime session with a good friend, fellow remote co-workers, or your partner during the day.
Communication – Remote workers must be good communicators because the scope of work can easily get lost in poorly written emails and quick Whatsapp messages. Working remotely makes it vital to have clearly written directions and ask key questions that make the difference between doing the job right the first time or getting into a disagreement with a coworker.
Job Support – For freelancers that work remotely, this is a common problem. Sometimes clients do not know exactly what they want from the work and therefore a freelancer must hold the client's hand through the job. This gets frustrating overtime especially if the work is complex and the freelancer realizes that they eventually need support on the job from other experts.
Distractions – For some remote workers, the temptation to surf Facebook, take a nap, or play with your dog is too strong. On days when motivation is lacking, it is easy to work from your bed. It is vital to take the necessary steps to limit distractions as much as possible.
How To Find Remote Work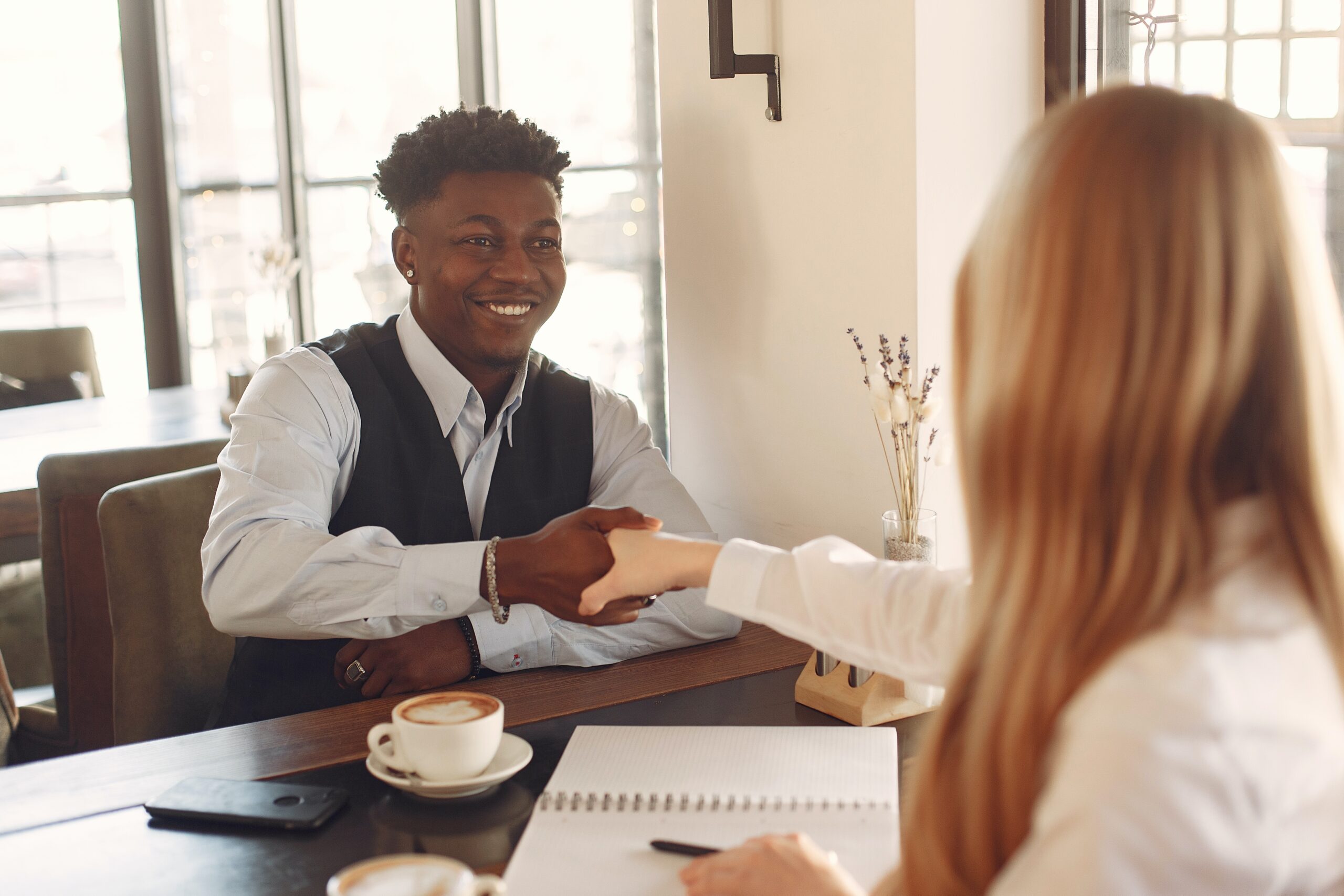 With the endless amount of jobs, gigs, part-time, and full-time roles available on the internet around the world, it can be overwhelming to sit down and figure out where to start.
Have no fear.
Finding options to Working Remotely is much easier than you may originally think.
Job Sites – Depending on what you are trying to do, there is a remote job site out there for you. FlexJobs, Remote.Co, and AngelList are all great resources to search for your first remote work experience. Some jobs are long-term work while others are only for a month or two. If you are a freelancer or want to try your hand at freelancing, UpWork is a great place to start.
Social Media – Many people forget the power of social media! There are thousands of remote work or digital nomad groups on Facebook to meet like minded people. I've also had a fair amount of success sending messages to companies on Instagram. If you are searching for social media positions, showing companies that your own profile is in order acts as a great portfolio. Finally, do not dismiss LinkedIn. Sometimes it can be a bit old school, but I've seen the list of remote working positions grow on the site.
Cold Call – One of the biggest clients I've ever landed came from a cold call. I would suggest doing online research to see what companies are hiring remotely then find the phone number for the head of HR. This takes a bit of work, but if there is a company that you desperately want to land a role with, this strategy can have a massive pay off.
Network – This may sound like a crazy idea, but it's important to get out there and make real life connections! Don't be afraid to tell others about your goal to work remotely. You never know who may be hiring!
Full- Time Remote Working Roles
Depending on how much time you have to work remotely, there are various roles available for you. There are many full-time jobs to choose from, although many people start working remotely for more freedom and less hours dedicated to working.
Here are 6 positions that allow you to work remotely full-time:
Web Developer – This role was one of the first ones associated with being a digital nomad and is easily among one of the best paid full-time remote work positions. There are many different tech roles that can be done remotely, but being a web developer means writing the front and back-end code for websites and apps. In today's digital world, web developers are highly sought after employees by companies worldwide. According to GlassDoor, web developers make anywhere from $44,000-$110,000 per year. The number of web developers needed is only growing as many companies go full digital. Looking into a career in web development is a great place to start if you are searching for full-time remote work.
Virtual Assistant – Are you detail oriented, organized, and ready to support a company in a variety of different ways? If you said yes to all of these questions, then a career as a virtual assistant may be for you. A virtual assistant (VA for short) allows you to work from anywhere with an internet connection. It's a demanding job, but according to PayScale, at $25 an hour with more experience, the role can be well compensated.
Freelance – Many professionals decide to leave their office jobs behind to start their own digital agencies. Becoming a freelancer can be quite daunting at the beginning, but if you build up enough contacts and a large enough network, the pay off can be massive. Personally, freelancing changed my life for the better. It has allowed me to work on projects that I enjoy and has made me a better professional by learning new skills to offer my clients. Freelancing is certainly not for everyone, but if you have skills to offer, it may be the best decision you will ever make in your professional career.
Project Manager – A project manager is stressful at the beginning of any new job, but once the project gets rolling, you will be able to enjoy more freedom. As more and more companies move their operations online, IT project managers are in high demand. It's a rewarding position that allows you to either work for one company or jump from contract to contract once you become experienced enough. The great news for project managers is that there may be some international travel opportunities included in the job.
Digital Marketing – As the digital marketplace becomes overcrowded by new companies, the importance of getting your company's message across becomes crucial. Your brand's voice can easily get lost in the mix. That's why digital marketing has exploded as a career in the past several years. Companies are searching for experts with SEO, branding, social media, and sales skills. Many are switching career paths after taking a course online. Luckily, the career changes everyday. If you are able to find a niche then you will be able to grow rapidly in this field.
Consultant – While this is a broad term, many companies are actively looking to hire consultants. Firms are searching for consultants in a wide range of industries from healthcare to finance to automation. To start gaining authority in your field, it is important to actively stay engaged in what is happening in the industry. Also, writing on sites such as Medium can lead to some interesting consulting opportunities. Start becoming an expert in what you do and you'd be surprised at how many consulting roles may be offered to you.
Part-Time Remote Working Roles
Part-time remote work roles are great for anyone that is looking for a side hustle next to their everyday work. Students, retirees, and parents have made up a large percentage of those that work remotely on a part-time basis. Working remotely part-time is also a great way to see if you even enjoy the lifestyle before you make the jump to full-time.
Here are 6 part-time remote work positions:
1) Coding – There are many different coding roles available on a part-time basis. Two industries that have exploded recently with coding opportunities are IT and healthcare. Both industries are expected to continue their growth rate for the next several years. Another added benefit is that most jobs in these industries come with great benefits including medical insurance, workplace setup stipend, and an annual bonus even for part-time employees.
2) Translator – Besides living abroad, this may be your greatest excuse yet to learn a foriegn language! As the world economy becomes more globalized, the need for experienced translators has grown tremendously. Translation work involves documents or conversations between citizens, companies, or even governments! It's pretty cool to think that your part-time job could be remotely translating for world leaders at conferences. Languages that are in high demand include Spanish, German, Mandarin, Russian, and of course, English.
3) Personal Trainer – If you are a fitness junkie, it's time to capitalize on all of your hard work. There are many part-time trainers that have been able to turn their online business into their full-time job. Society has started to put a premium on health and fitness so the demand for online personal trainers has recently exploded. It could be helpful to have a personal training certification, but many don't. The most important thing is to get connected to those that have been successful and understand how they got started in the industry.
4) Customer Support – Have you ever wondered who is answering your customer support call? It is most likely a part-time remote worker on the other end. Whether it's answering calls, writing back customers, helping with troubleshooting issues, or listening to customers complain, customer support workers are the front line for any company. This role is popular with students because customer support allows many to work from anywhere at unusual times (Have you ever called airline support at 3AM and wondered who's up at this hour?)
5) Transcriber – If you have an ear for detail, a transcriber role is the perfect part-time position for you. The job can be done while tanning outside. Transcribing involves listening to phone calls, recordings, and other audio recordings to create a written document of what was said. There are a variety of industries that search for transcribers, but two of the most popular are for the legal and medical professions. The job can be tedious and involves a lot of concentration, but the payoff can be significant as expert transcribers can command upwards of $30 per hour.
6) Proofreader- You've probably asked yourself how your English major might one day be useful. Well, here is your time to shine English majors! If you have a certain affinity for grammar, punctuation, and language then becoming a proofreader is the perfect job for you for Working Remotely. The starting pay is relatively low, but as you gain more experience, your hourly pay increases exponentially. With the rise of Kindle and ebooks, the demand for online proofreaders is skyrocketing. Not much is needed to get started other than your computer, an eye for detail, and a love for correcting grammar mistakes. A degree in English is nice to have, but is by no means necessary to start your proofreading career.
Top Paying Remote Work
I've gotten this question many times.
Several people have said to me, "Sure, that sounds all like one big holiday and glamorous life, but can you actually make a living working remotely?" I respond that not only can you make a living working remotely, but in some cases, you can actually make more money than you would otherwise!
Let that sink in for a second.
You can work remotely and make more money than you would working in an office.
Your next question is probably, "What are these top-paying remote jobs?"
I never thought that you would ask!
I've gone ahead and compiled a list of the 5 top-paying remote work professions:

Companies Hiring Remote Workers
It's hard to argue that there has ever been a better time to look for remote work. With the global pandemic forcing companies to go online in a hurry, many firms are interested in hiring workers with any experience working remotely. It's the first time that I can remember where having prior remote work experience is a big plus for companies.
It's time to take advantage of this monumental shift in working culture and get the ball rolling on your remote work career.
Here are 10 companies that we've vetted that are hiring remote workers right now:
Status – The company is a fully remote firm that is made up of 60 employees. They specialize in building tools for a decentralized web. Status has a strong belief that their technology should be used for the good of the world and their products are designed with this in mind. Just like their products, the company emphasizes that they are not traditional. They have no hierarchy and no managers. They let their employees choose how and when they want to work.
TransPerfect – TransPerfect is a transcription company that specializes in providing transcribers that speak English, French, Spanish, German, Russian, and Mandarin. The company makes sure that their contractors are happy with their employment and works together with them to find jobs that are right for their skills.
350.org – 350.org helps build grassroot movements to help fight climate change. The non-profit has a diverse team across the globe that organizes their efforts. It's important to 350 that those on their team have similar goals. If you are passionate about climate change and believe in doing good, 350 has the remote work you are searching for.
Calix – Calix believes in delivering cutting edge solutions to the modern day problem of how to manage a company's following or subscribers and the cloud. The San Jose, California based company is searching for remote workers who can deliver incredible customer service while having the technical knowledge to deal with issues that many have never encountered before. The best part about working for Calix is that remote workers can be changing the digital world from the beach or the mountains. Your choice.
Jumpseller – With the rise of online businesses and e-commerce, web development companies such as Jumpseller have grown rapidly. Jumpseller focuses on building and optimizing online shops along with helping companies sell on social media platforms including Facebook and Instagram. The firm expects that you are able to work without any direct supervision and that you are a motivated worker. What's unique about Jumpseller is that they ask that remote workers apply even if they don't have much experience for the chosen job. The company looks more for what kind of character you have rather than what skills you currently can bring to the table.
Cayuse – Everyone loves companies that make life easier and for investigators and research administrators, Cayuse does just that. The company's goal is to make it easier for researchers to apply to grants and funding. They want these professionals to spend more time on their work and less time on administrative tasks. They pride themselves on customer service. Remote workers who have a background in grant writing are encouraged to apply to a variety of roles.
Lightboard – Focusing primarily on B2B marketing, Lightboard delivers small projects for bigger marketing campaigns. They work with US based, remote, full-time freelance designers on a project-by-project basis. Lightboard requires those that apply to have experience, but allows designers to have autonomy over the projects they are given and allows remote designers to start immediately after receiving a work offer.
Bleacher Report – Bleacher Report is the social voice for sports by creating content that speaks to the next generation of sports fans. The company is growing rapidly and has a variety of remote roles for experienced workers. It goes without saying, but it is strongly recommended that those that apply be sports fans.
Option Alpha – Option Alpha helps its readers become better, smarter traders. They create software and other tools to create more income opportunities for their loyal following. The Miami, Florida based company searches for US based talent. The company has recently seen tremendous growth and Option Alpha is great for any new remote workers that are looking for exciting opportunities to dive into.
BBE Marketing Inc. – BBE Marketing Inc. is a small entertainment data company that strives to build products to provide data to various businesses on celebrities, entertainers, and influencers. The company brings remote workers on for a 3 month trial and if things work out, they will then bring the remote worker on full time with benefits included.
Fully-Remote Companies
A new concept that has taken hold in the past few years is the idea of the 100% remote companies. These types of companies are especially popular in the tech world where pretty much all of the work is done online. One of the first major companies to go fully remote was Buffer. They made the switch in 2015 when they got rid of their office and now have over 85 team members across 10 different time zones.
The concept of fully-remote companies is starting to take hold in other industries outside of tech.
We've compiled a list of 10 fully-remote companies:
Collage.com – The company allows its users to make custom photo collages in frames, on mugs, and a wide variety of other items. While it is still a small company, Collage is growing quickly as they gain market share. Employees say they enjoy the freedom the company allows them to get quality work done on their own schedule.
Aha! – The software company is making headlines as a fully-remote company by also being one of the fastest growing companies in the United States. Aha! makes sure to foster a great community spirit among their employees. They accomplish this difficult task by all meeting up twice a year in destinations around the world.
Student Loan Hero – The company has a simple mission: To help those saddled with student loan debt make healthy financial decisions to work their way towards a debt-free life. Besides having an awesome mission, the company treats employees with respect by having above average benefits.
Close.io – This CRM company that primarily caters to startups is changing the game when it comes to fulfilling work. The team works together to find creative solutions while shaking up the CRM game. The firm prides itself on making sure that each employee finds their place within the structure of the company. It's no wonder that employees have nothing but positive things to say about the working culture at Close.io.
Greenback Expat Tax Services – As someone that has lived abroad for an extended amount of time, I can't tell you how helpful it is to have an expert expat tax service on my side. Greenback not only does great work, but the company is a great example of a traditional service (accounting) that is able to thrive as a fully-remote company.
Toptal – Founded in 2011, Toptal is shifting the way a Silicon Valley tech company does business. The company is now one of the fastest growing digital freelance marketplaces. To join, one must be a top 3% freelancer in their field. Once accepted, freelancers are connected to major companies across the world. Companies such as JP Morgan Chase, Airbnb, and ZenDesk have all used Toptal freelancers. Toptal encourages workers to live and work from anywhere. They also encourage employees to be themselves and live how they want to live. They offer employees industry leading salaries and benefits.
Tri.be – The Santa Cruz, California founded company has a 100% distributed team across three continents. They are a digital agency and lifestyle company that is pushing the boundaries of what it means to be a fully-remote company. Tri.be considers remote work as an asset to their company and encourages a diverse team. The remote company wants employees to be happy, healthy, and enjoy a positive work-life balance. Besides being an employee friendly company, the company has won various industry awards. Tri.be is showing the world that disrupting the status quo can lead to extraordinary results.
Toggl – The company's productivity tracker is extremely popular among remote workers and is even a fully-remote company itself. Founded in 2007, Toggl has a diverse working team across many different time zones. They believe that the flexibility of having one team member pick up where the last one left off has been the key to their success. Toggl is serious about open communication and teamwork. The company has regular company video calls and does meetups all over the globe. The company wants its remote workers and digital nomads to be constantly improving and even has "experiment weeks" to encourage this learning. Toggl has been a model fully-remote company and will continue to lead the charge in the future.
The Cheat Sheet – This media company gives you all the news you need without boring you since it is delivered in a fun and entertaining way. Cheat Sheet has said that remote workers are essential for them to operate. Since they are fully-remote, the company can find the best writers anywhere in the world. They make sure their employees are happy and thriving, allowing them to live wherever they please.
MomsRising – One of the first non-profits to go fully-remote, MomsRising is a political organization that champions family economic security. They advocate for maternity and paternity leave, worker's rights, and paid sick days. MomsRising believes that having remote workers is a strong benefit for them because they have workers advocating on their behalf in different parts of the world. MomsRising is showing us that fully-remote for profit and non-profit companies are the way of the future.
Remote Work In The Post Coronavirus Era
You might have noticed that Coronavirus has yet to be addressed in this remote working guide.
We made the decision to not focus on Coronavirus in this guide up until this point for two reasons.
The first reason is due to the fact that it's important to be introduced to remote work in a straightforward manner. We wanted to provide the general pros and cons of working remotely before adding in how Coronavirus might change up the remote work game.
The second reason we have not yet talked about Coronavirus is because the topic deserves its own section. Welcome to that section.
There is no way to sugar coat this news, but Coronavirus will change the remote working landscape in a MASSIVE way.
In my opinion, once the pandemic is controlled and things get back to "normal" (Whatever this may mean), remote work will become mainstream. Remote workers will no longer be professional outcasts and working from outside the office will become commonplace.
Those employees that were reluctant to try working remotely, but were forced to work from home during the pandemic, will now choose to work remotely on a permanent basis.
While there have been some initial issues with firms going fully-remote, especially with video conferencing and how to structure the working flow of their employees, companies have realized that having a digital workspace has not severely impacted their bottom line as most initially thought and in some cases, remote work has even reduced operating costs.
Companies and employees have caught on that working remotely has opened the door to opportunities anywhere in the world.
This fact could be especially useful for companies that use currency rates to their advantage to lower costs. There is no reason why companies from say the UK can't hire quality, remote workers from Bulgaria for a fraction of the cost. Once larger companies figure out how to manage these employees, they may permanently get rid of the office and say bye bye to overhead costs. For startups, the initial cost savings can be the difference between collapse and making it to year two and beyond.
At the same time, workers may realize that their skills can be marketed and sold to companies paying higher wages than their own country. It's very possible that we may see a rise in short-term remote working contracts and see much more movement among workers going from company to company. CVs may look much different in the not so distant future.
There are certainly challenges moving forward in a post-Coronavirus world for remote work. One major issue that needs to be solved is internet security. With a sudden increase in internet usage by companies and employees, cyber security will only become more important to ward off potential threats and a breakdown of the internet as we know it. Also, companies will have to come up with creative solutions to manage increasingly larger distributed teams.
With all this being said, even if you have a physical job, it may be worth it to take up part-time remote work to get ready for a post-Coronavirus digital economy.
How To Manage Remote Work As A Couple – The Incredible Experience + The Struggle
Working in the morning. Sitting on the beach and swimming in the ocean in the afternoon. Finishing up the last draft while sipping cocktails and watching the sun set on another day in a paradise.
Sounds perfect right? What about living the dream life with your partner?
While there are certainly huge benefits to working remotely as a couple, there are also some downsides to the arrangement.
We've gone ahead and laid out 3 pros and cons to working remotely as a couple:
Pros:
Quality Time – Most couples get to spend a lot of time with their significant other, but couples that work remotely agree they get to spend uninterrupted quality time with their partner. Big difference. Unfortunately, this is considered a luxury these days. When remote work couples aren't working, they get to explore and discover foreign places together and get to know each other on a deeper level away from any distractions or worries.
Solve Problems – Whether you and your partner are working remotely from home or abroad, you will certainly run into some issues. However, solving problems together as a team can help strengthen your relationship. If you happen to be running a company together, it also increases the trust in your partner to get the work done that is needed for success.
Travel – The one pro you've all been waiting for! Working remotely as a couple opens up some incredible opportunities to travel the world together. Once you experience the euphoria of living life to the fullest in exotic destinations with the one you love, it's hard to give that up. I recommend all couples to work and travel the world together at some point in their relationship.
Cons:
Meeting Other People – If you are working remotely abroad, you'll eventually want to meet other people or build some semblance of a social circle if you are living somewhere for a while. This can be tricky to do as a couple. Most people feel intimidated when hanging out with a couple especially if these travelers are traveling solo. Also, one partner may be outgoing and adventurous while the other one may be shy and reserved. It can be complicated to blend the personalities together. It's important to find hobbies or activities that each partner enjoys doing on their own to meet other people and get some much needed alone time.
Alone Time – Speaking of alone time, it's an important topic to bring up. If you both work remotely, whether at home or abroad, it's vital to enjoy time alone. If not, this can lead to conflict and feelings of resentment over time. This is especially important for couples who do remote work from home. It will be necessary to set boundaries between personal life and work. Being open and transparent with your partner about needing some alone time will go a long way to putting you at ease.
Carve Out Time – As mentioned earlier in the article, it's easy to fall into the trap of working all of the time. This can cause stress on the relationship and drive you crazy. It's important to carve out time in the day to not work or even talk about work since remote work couples spend the majority of their time together.
Best Courses To Take Online To Jumpstart Your Remote Work Journey
With quarantine in full swing and many people with an ample amount of free time on their hands, now is the time to take an online course and learn a new skill to get you ready for a post-Coronavirus digital economy.
Here are 10 of the best online courses to jumpstart your remote work career:
1) Web Development – There is no denying that web development is a lucrative career. Whether you want to become a front end (how a website looks), back end (technical aspect of a website), or "full-stack" (A developer that can do both front and back end development) developer, there are a wide variety of web development positions available for you. It can be a bit overwhelming to comb through the amount of courses out there, but here's our web development course recommendation:
Udemy – The Complete Web Developer in 2020: Zero To Mastery
This course will bring you up to speed on everything you need to know as a web developer in 2020. The course will have you build 10 projects that you can use in your portfolio. Once you complete the course, you will immediately be able to apply to web developer positions.
Web Development Jobs:
Startups, corporations, and non-profits of all sizes are searching for:
Front End Developer
Back End Developer
Full-Stack Developer
2) Accounting – One of the traditional professions that has recently joined the digital economy, remote accounting has been growing rapidly. Along with the online expansion of accounting, the need for remote accountants has grown as well. While a university degree in accounting can help get your foot in the door, taking an online accounting course can be just as effective. Here's our online accounting course choice:
Coursera – Introduction To Financial Accounting
A partnership between Coursera and University Of Pennsylvania's Wharton School Of Business, this accounting course will provide you with the fundamentals you need and builds upon those skills as the course progresses to give you a well-rounded accounting education. At the conclusion of the course, one will be able to read income statements, balance sheets, and statements of cash flow. The course is approximately 4 weeks long with 17 hours of instruction.
Accounting Jobs:
Startups and corporations of all sizes in many different industries are searching for:
Bookkeepers
Junior/ Senior Accountants
Payroll Specialists
Finance Managers
3) Trading – With all of the volatility in the market due to the Coronavirus pandemic, it's time to take advantage of the benefits of trading. Traders buy and sell stocks and other financial products, generally in a short period of time, to make a profit. It's certainly a high risk, high reward industry, however trading is popular among remote workers. Here is what course we suggest to get started in the trading industry:
Investopedia – Trading Course Bundle: Become A Day Trader, Trading For Beginners, and Technical Analysis
This course bundle will teach you everything you need to know about starting your trading career. This course will give you the confidence you need to trade, manage a variety of risk factors, and allow you to maximize your profit. All the while doing this remotely.
Trading Jobs:
Traders work for themselves or trade as a side hustle.
4) Graphic Design – Another one of the original digital nomad professions, graphic design is the perfect remote work for anyone that is creative, has an eye for details, and has a knack for softwares such as Photoshop, Illustrator, and InDesign. Graphic design is incredibly important for any business and with the rise of social media, the need to stand out and market your business through eye popping visual designs has only grown. To get the ball rolling on your career in graphic design, here is our course recommendation:
Udemy – Graphic Design Bootcamp
Udemy's graphic design course gives you the skills needed to work with both print and web design projects using Photoshop, Illustrator, and InDesign. Creative skills such as drawing or photography are a nice bonus for the course, but are by no means mandatory to get started. At the end of the course, you'll have the confidence and skills to make business cards, flyers, posters, and other projects.
Graphic Design Jobs:
Freelance, startups, companies, and corporations of all size are interested in hiring competent graphic designers for the following roles:
Multimedia Designer
Logo Designer
Creative Director
Photo Editor
Layout Artist
5) Real Estate – Some say there is no better investment than real estate since there is only so much land. Whatever your thoughts on real estate may be, there is no denying that real estate offers a wide variety of incoming producing possibilities. For those that have some money saved up, becoming a landlord and making passive income from tenants is a huge opportunity for financial freedom. Here is our recommendation to learn everything you need to know to start investing in real estate:
Bigger Pockets – A Beginner's Introduction To Real Estate Investment
If you search for real estate courses online, you might be paralyzed by the amount of choices. Many courses are not the right choice for those with no or limited knowledge about real estate. That's why Bigger Pockets decided to release a real estate investment course for beginners and the best part is that the course is free! The course has over 60 lessons and will show you ways to make real estate investing your full-time job. This course delivers great value for a great price 😉
Real Estate Jobs:
This course will prepare you to invest in real estate, but will not give you the tools to become a real estate agent. You will have to take additional courses and an exam to become a real estate agent. However, once you invest in real estate, you can hire a manager and make passive income. That's true remote work!
6) Online Marketing – Marketing has become an extremely popular profession for traveling digital nomads. There are so many different aspects that determine how companies market their products and services. An online marketer has many different tools at their disposal. While it might seem overwhelming trying to figure out where to start, it is important to find an area you like within marketing once you learn the basics and specialize in it. Here is our recommendation for a basic online marketing course:
Alison – Diploma In E-Business
Over 85,000 students have taken Alison's Diploma In E-Business course. The 10 hour comprehensive online marketing course covers everything you need to know about building your own digital marketing plan and how to optimize your website for conversions. To make this deal even sweeter, this in demand course is completely free.
Online Marketing Jobs:
Every company needs marketing help. From small startups to large corporations, here are some popular online marketing roles:
Digital Marketing Manager
Growth Hacker Specialist
Digital Advertising Expert
Community Manager
SEO Specialist
Conclusion
Finding rewarding and enjoyable remote work in a part-time or full-time role has never before been so accessible to everyone. The goal of this extensive guide is to give you a full picture of the remote working landscape. Whether you were just curious about the digital lifestyle, looking to get started with a remote working career, or ready to make the jump to a full-time, globetrotting digital nomad, you now know everything needed to make an informed decision about how YOU want to work remotely.
It's no secret that remote work has its own challenges and obstacles, but once you get a taste of the freedom and the ability to structure your daily life that is offered by remote work, it's hard to go back to the office routine.
So…what's holding you back from working remotely?
We understand change is hard, but 2020 is the perfect year to regain your freedom from the work grind!
We've been digital nomads for over 3 years. That's why we are here if you have any questions about remote work.
See you on the road!