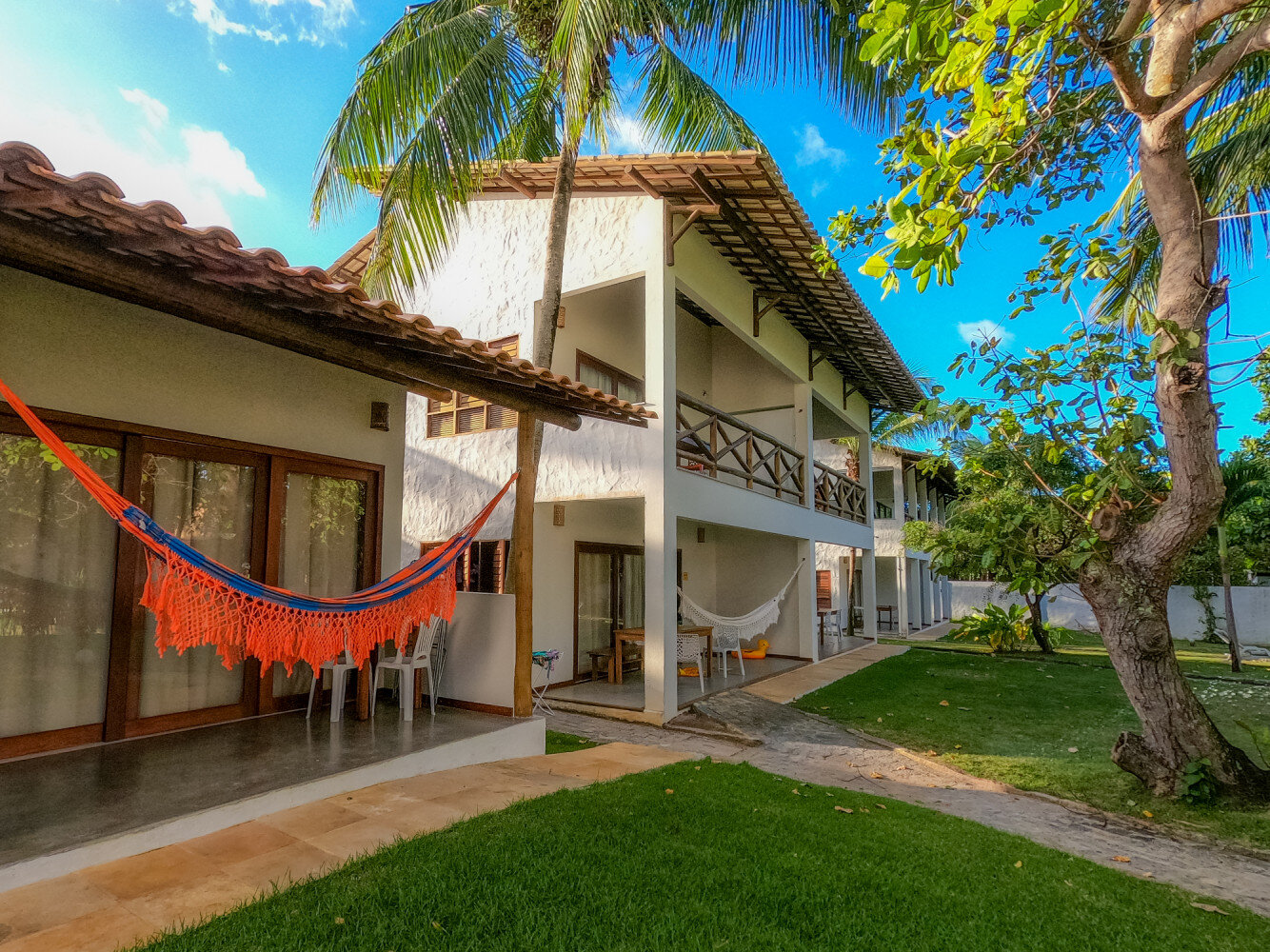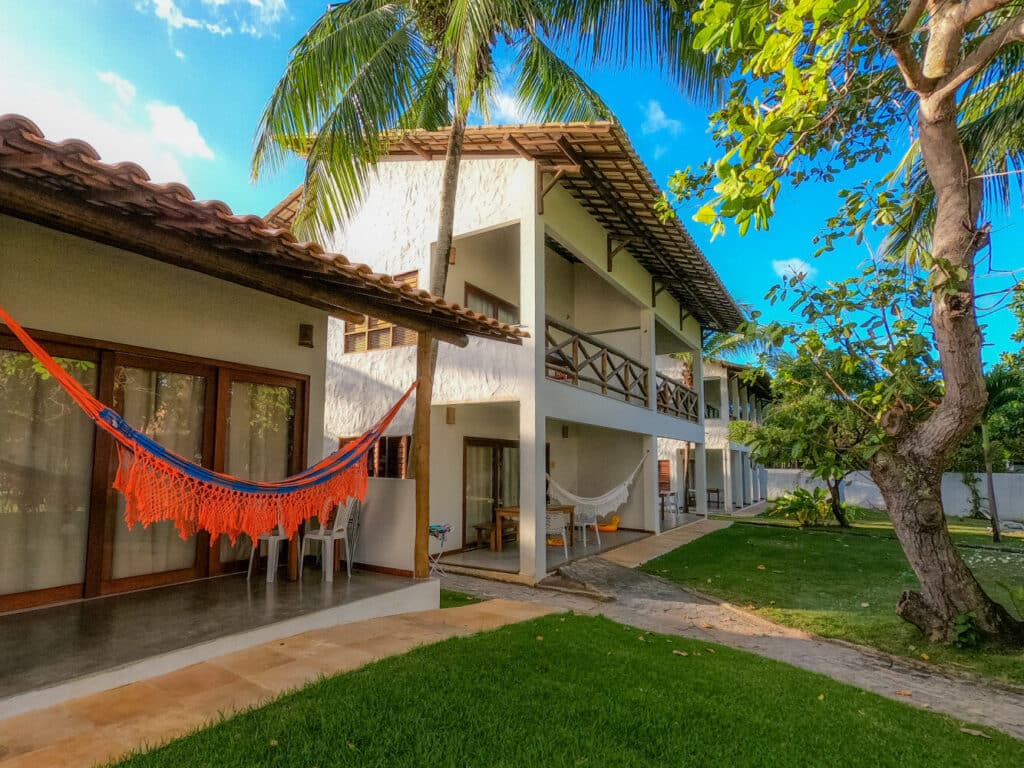 We are a hotel in Pipa's beach, Brazil with an excellent structure for digital nomads!
Pipa is one of the most wanted destinations in Latin America due to its beautiful beaches on natural cliffs, summer all year round and nightlife with pubs and live music!
Our hotel has apartments equipped with kitchen, large garden in the native forest and swimming pool for our nomads.
We also have an air-conditioned office with all the structure for work. We offer coffee and water throughout the day and of course, one of the Pipa's best internet on the entire property.
Our employees speak English, Spanish and Portuguese!
Pipa beach, Brazil