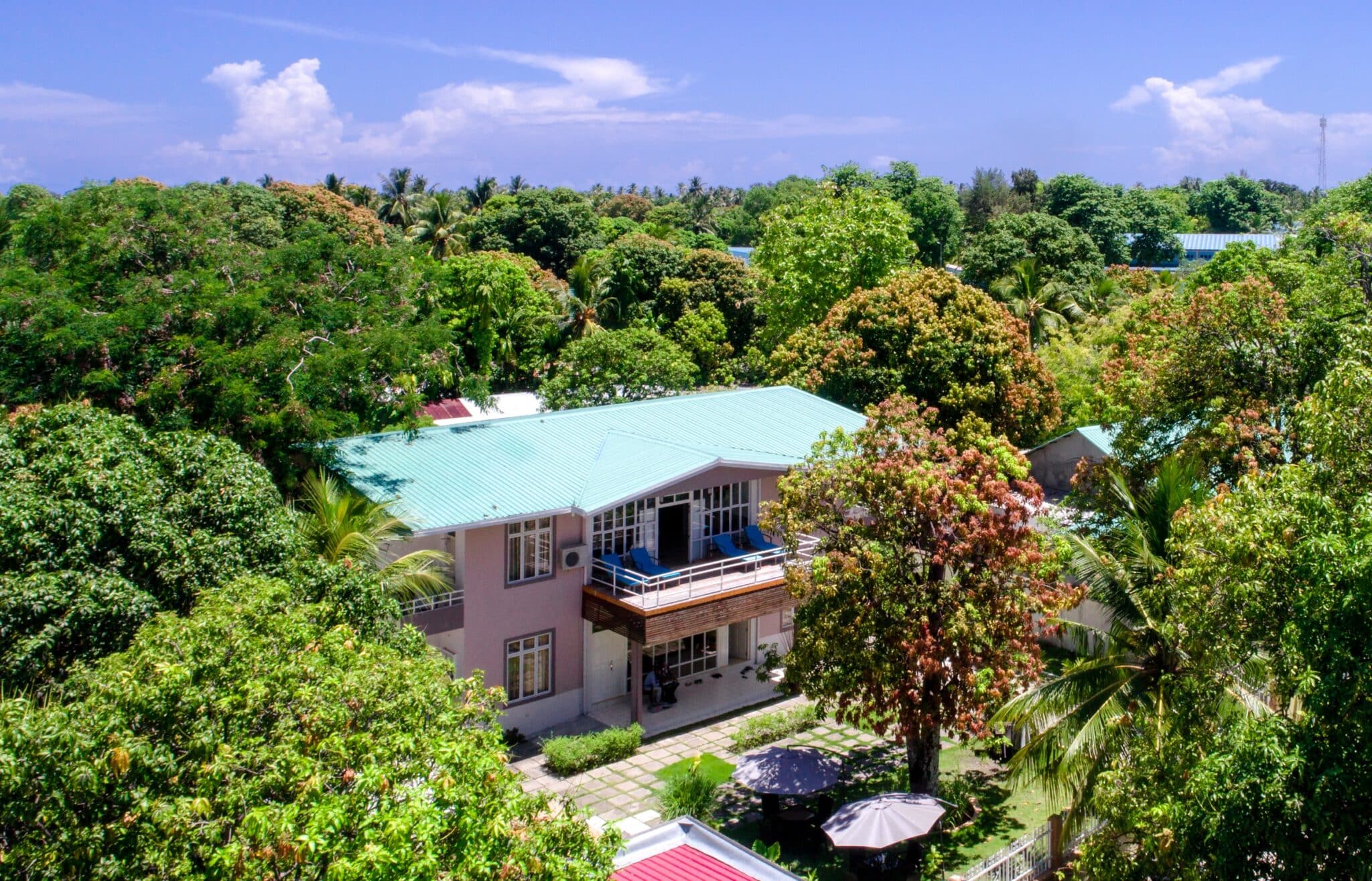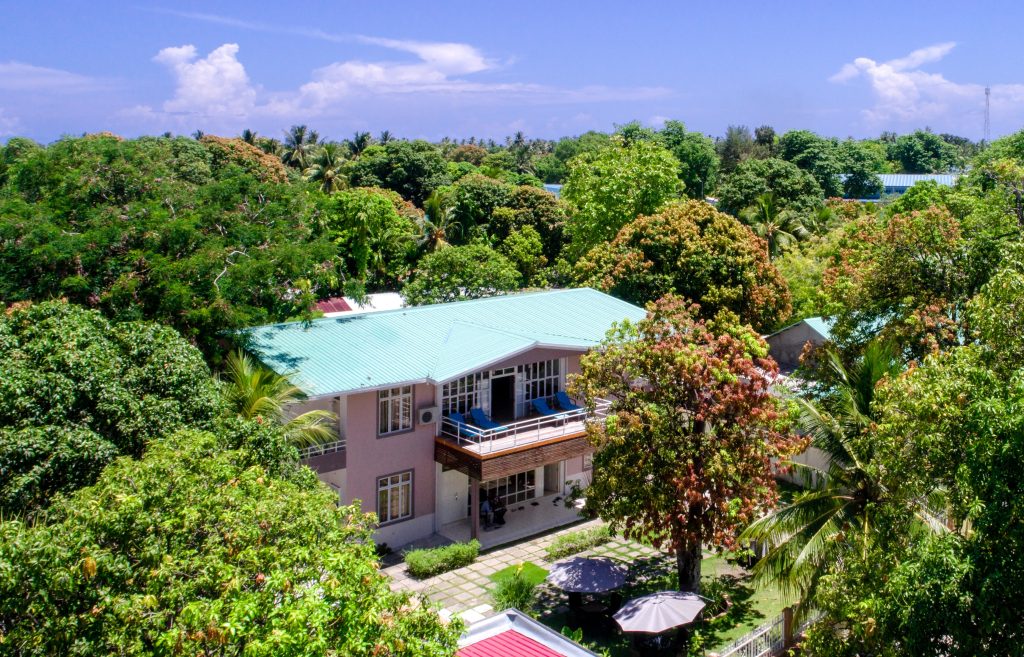 on either side of the hotel, you will find the location safe and convenient.
Veyli Residence's location is not only central, but it also ensures safety and security of the premises and our guests.
We have an on-site restaurant and one bar where you can sit down and enjoy a sumptuous meal or a hydrating drink in our tropical garden.
Veyli Residence Maldives offers impeccable service and all the essential amenities to rejuvenate the weary traveler. Guests can enjoy on-site features like free Wi-Fi in all rooms, 24-hour room service.
The unique location of the island makes Fuvahmulah one of the best diving destinations in the world. Fuvahmulah is a rock in the middle of the ocean, which plays the role of a huge cleaning station and mating place for large pelagic creatures like Black Oceanic Manta Birostrics, Mola Mola, and Pilot whales. Fuvahmulah has the ultimate set of sharks which can be seen all year round: Tiger Sharks, Thresher Sharks, Hammerheads, Silvertip, Whale shark, Grey reef, White tip.
Whether you're a tourist or traveling on business, Veyli Residence Maldives is a great choice for accommodation when visiting the Maldives Islands. From here, guests can make the most of all that the lively city has to offer. With its convenient location, the property offers easy access to the city's must-see destinations.
A continental breakfast is offered at this property, and you can enjoy international cuisine at the Veyli restaurant. It will take 10 minutes by car to get to Fuvahmulah airport.
Fuvahmulah, Maldives