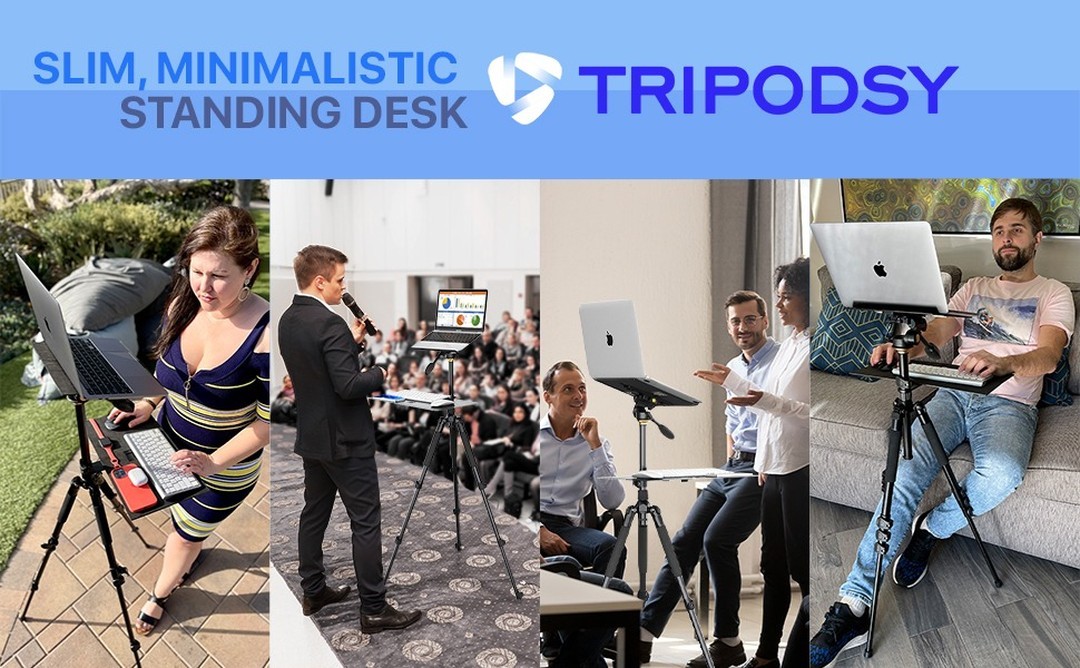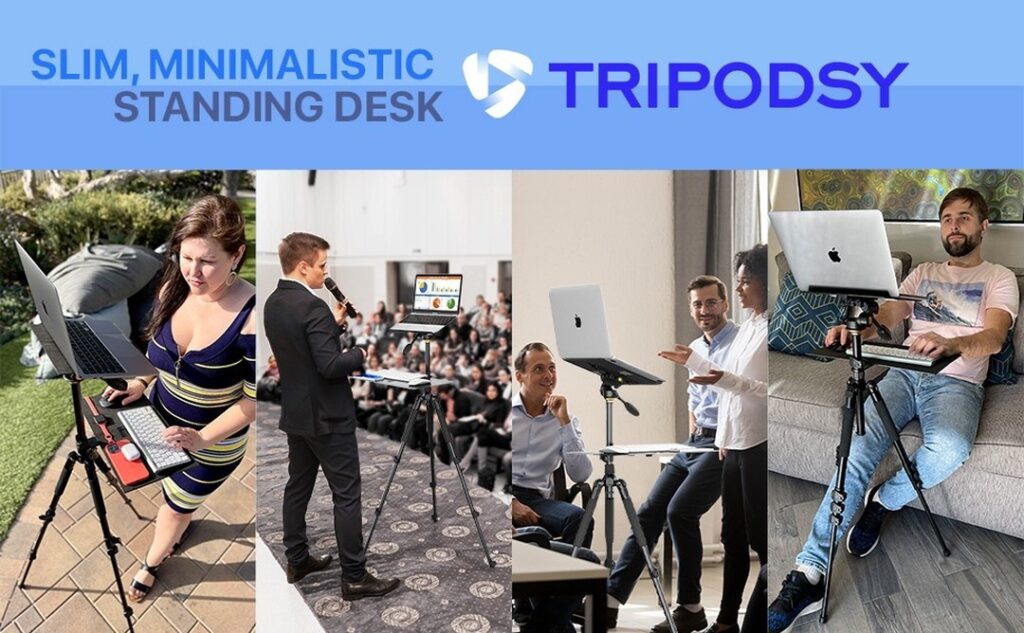 TRIPODSY – UNITED WE STAND!
Mobile Portable Laptop Standing Desk – Designed with Traveling Professionals and Digital/Corporate Nomads in Mind.
Laptop Standing Desk Tripod, Height Adjustable Ergonomic Sit to Stand Computer Workstation Riser with Folding Lap Top and Keyboard Tray, Small Mobile Portable Home Office.
Traveling Setup Table Converter Designed with Travelling Professionals and Digital Nomads Configures an Ideal Ergonomic Remote Work Setup.
That's where ergonomics—workspace design that facilitates a comfortable work environment—comes in. Working remotely isn't an excuse to throw home office ergonomics out the window, but rather to adapt the concepts to your lifestyle and your body.
Looking down at your computer can impact your posture, introducing unwanted neck and back pain. Out of the hundreds of laptop standing desks on the market, there's a reason why the Tripodsy Stand Up Desk is a top choice.
The Tripod Standing desk we offer is developed with an ergonomic workspace setup in mind to align the top of your screen at eye level, and keep your wrists and hands straight while typing.
It's ultimately stable, made from sturdy aircraft-grade aluminum (7075) – tougher than carbon fiber – can hold up to 11 lbs, easy to clean modern minimalistic, and sleek appearance matches different furnishing styles.
United States