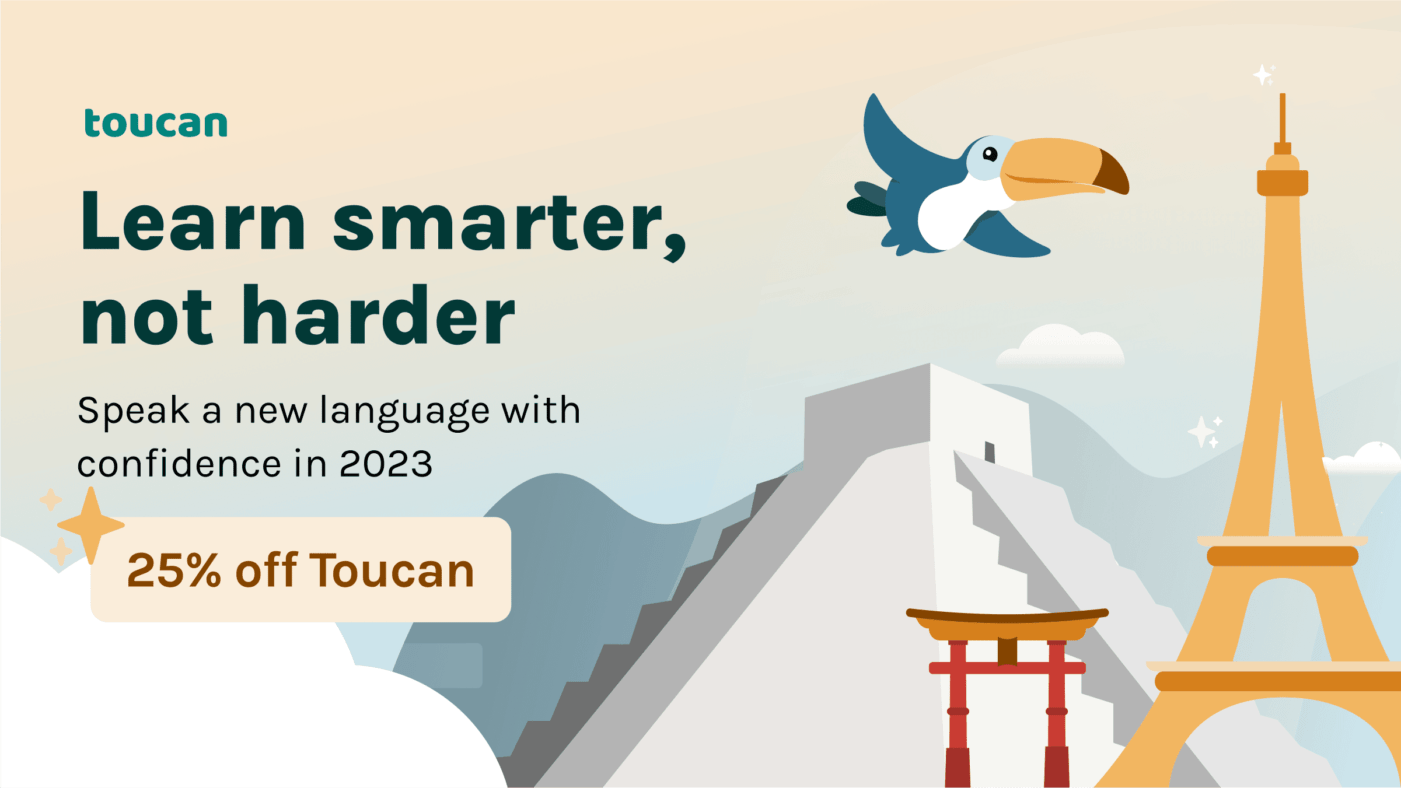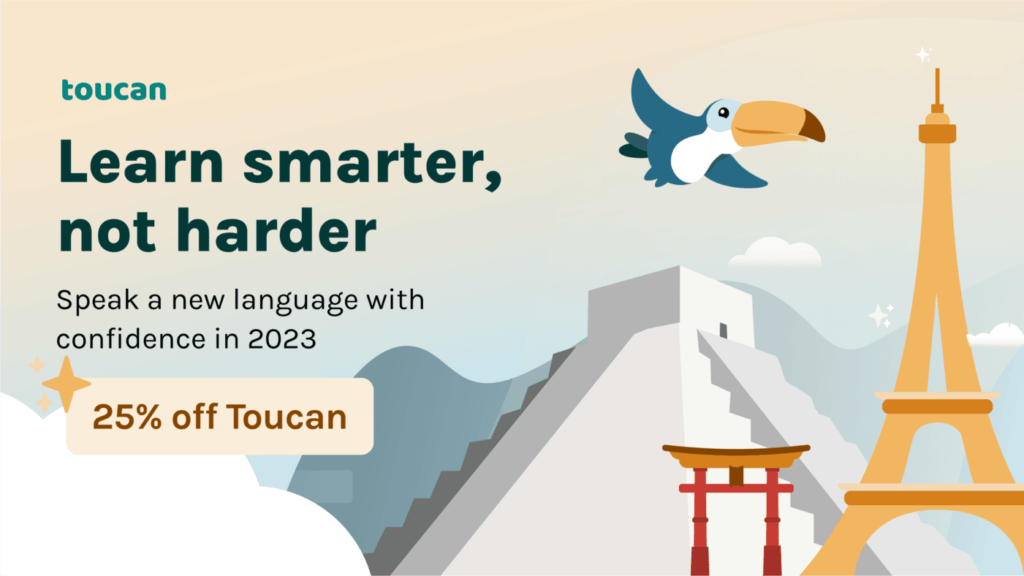 Hey Digital Nomads! Meet Toucan, the web extension that helps you learn a new language while browsing the web.
Each time you go to a website, Toucan automatically translates certain words and phrases on the page into your target language. That way, you can build your vocabulary within the context of a language you're already comfortable with.
All you have to do is install the extension and follow the instructions to set it up.
Toucan's based on a scientific theory called language acquisition, which was developed by Dr. Stephen Krashen. Basically, it's learning a new language by immersing yourself in it, rather than studying it. It's how we learned our first language as toddlers.
As you probably know, the more you practice a language, the faster you learn. But everyone learns differently so, instead of tests or grades, Toucan has a variety of features that give you fun micro-moments of learning while you browse the web.
So give Toucan a spin and let us know what you think!
Click on the link to get 25% off Toucan Premium.
Worldwide