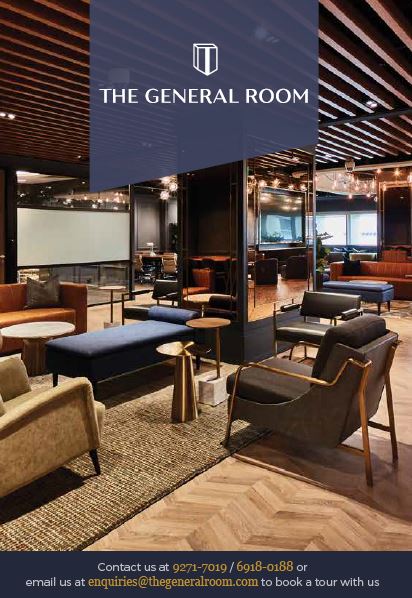 Flexible Hot Desk Promotions
The General Room has been established since Nov 2018 & is conveniently located at 111 Somerset Road. It is a boutique co-working space with a mission of providing stylish, modern and no-frills shared office premise.
Workspaces that customers can use include hot desks, dedicated desks, private rooms, meeting rooms, and conference rooms. Businesses that require a company address for mailing purposes can also use it as a virtual office. On top of this, customers are also welcomed to use amenities provided by The General Room, including high-speed Wi-Fi, office supplies, cleaning services, use of the members' lounge, free coffee and tea in the pantry, and free personal lockers.
In order to receive the benefit you must show your valid membership card