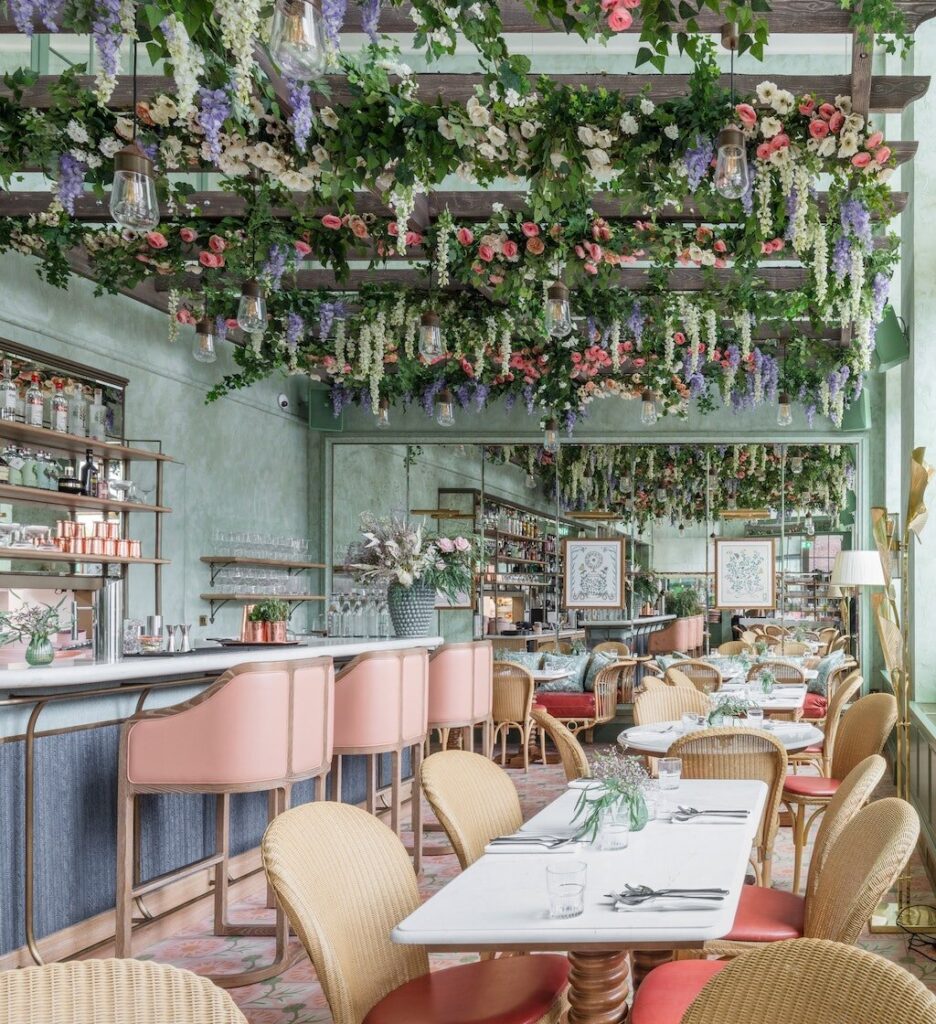 Linnaean is a luxury hair, beauty and lifestyle destination in the heart of London's Embassy Gardens.
Linnaean takes its name from the Swedish naturalist Carl Linnaeus, whose contribution to taxonomic rank helped define our understanding of who we are, and how we fit in with the world around us. For that reason, we pride ourselves on always providing the warmest welcome to our guests, to ensure the very best experience every time they visit. The team of in-house experts are passionate about what they do and go above and beyond to ensure you feel relaxed, pampered and cared for from the moment you enter our space.
The plant-rich organic menu in the café offers standout dishes such as matcha pancakes, veggie stew, açai bowls and vegan desserts, alongside biodynamic wines, gluten free beer, stunning cocktails and specialty coffee from our custom-made Slayer machine.
Our hair salon provides services including cuts, colour and styling for all hair types from an award-winning team including stars from the industry.
Enjoy nail services using non-toxic products and medical-grade sterilised tools, plus massage and waxing services from highly trained specialists.
Our luxury Face & Body Clinic offers gold-standard face and body treatments from highly qualified and experienced aestheticians, using the latest technology such as Hydrafacial, Oxygen Infusion, EM-Sculpt (fat and cellulite reduction, skin tightening and muscle building) Microdermabrasion and Microneedling. We have partnered with a leading doctor to offer our clients highly safe and effective Botox and Filler services. In addition, there is a well-stocked retail store with carefully selected brands from around the world to explore and enjoy, available both in-store or online for delivery worldwide.
London, UK