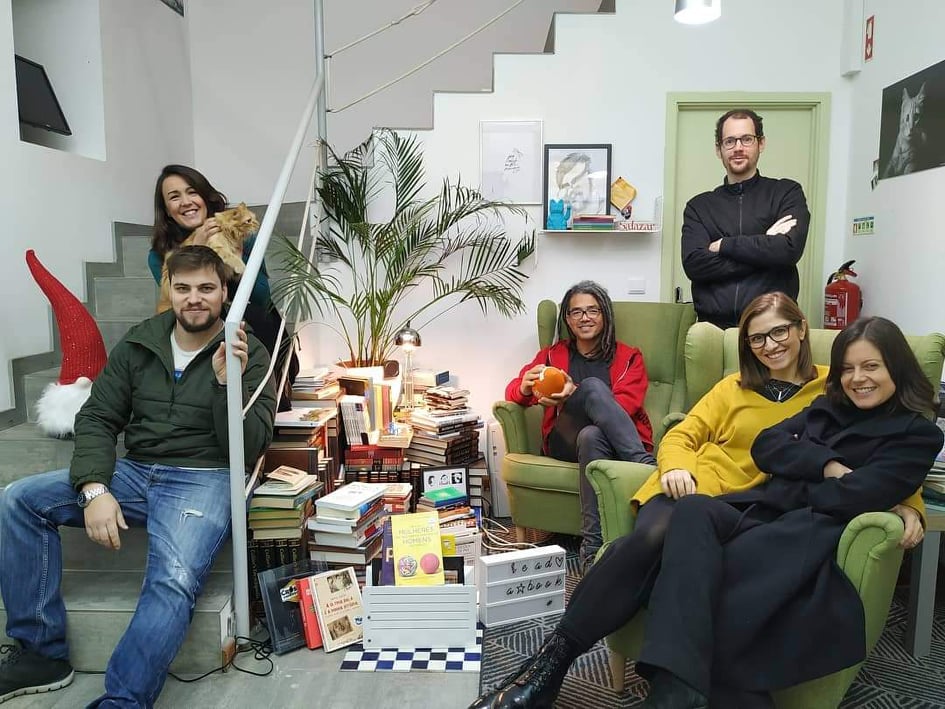 Our space is like everything you can imagine, but better. 🙂
LINK Cowork & Business is located in the capital of one of Portugal's most beautiful districts, Viana do Castelo, where the sea, the river and the mountains are in perfect harmony with the sun. The best place for a new lifestyle, which combines work and leisure.
Located in the historical center of the city of Viana do Castelo, in the middle of all action, LINK is the largest coworking space of the district and the only one that has private offices, collaborative workstations, meeting rooms, a training room, a photography studio and leisure areas – co-kitchen and a lounge room with a cosy wood fireplace. You can choose to have 24 hour access or rent by the hour. Flexibility is our motto and services are tailored to your needs.
It's also the ideal place for networking with other companies – national and international – and together find the best solutions to grow.
Whether you are a digital nomad or a remote worker, LINK's professional community will make you feel at home!
P.S.: We also have created the best of both words: packs that combine work with moments of fun doing some of the most popular sports (kitesurf, surf, canyoning, e-bike tours). Too good to be true? Explore our website or talk to us with any questions you may have.
Viana do Castelo, Portugal