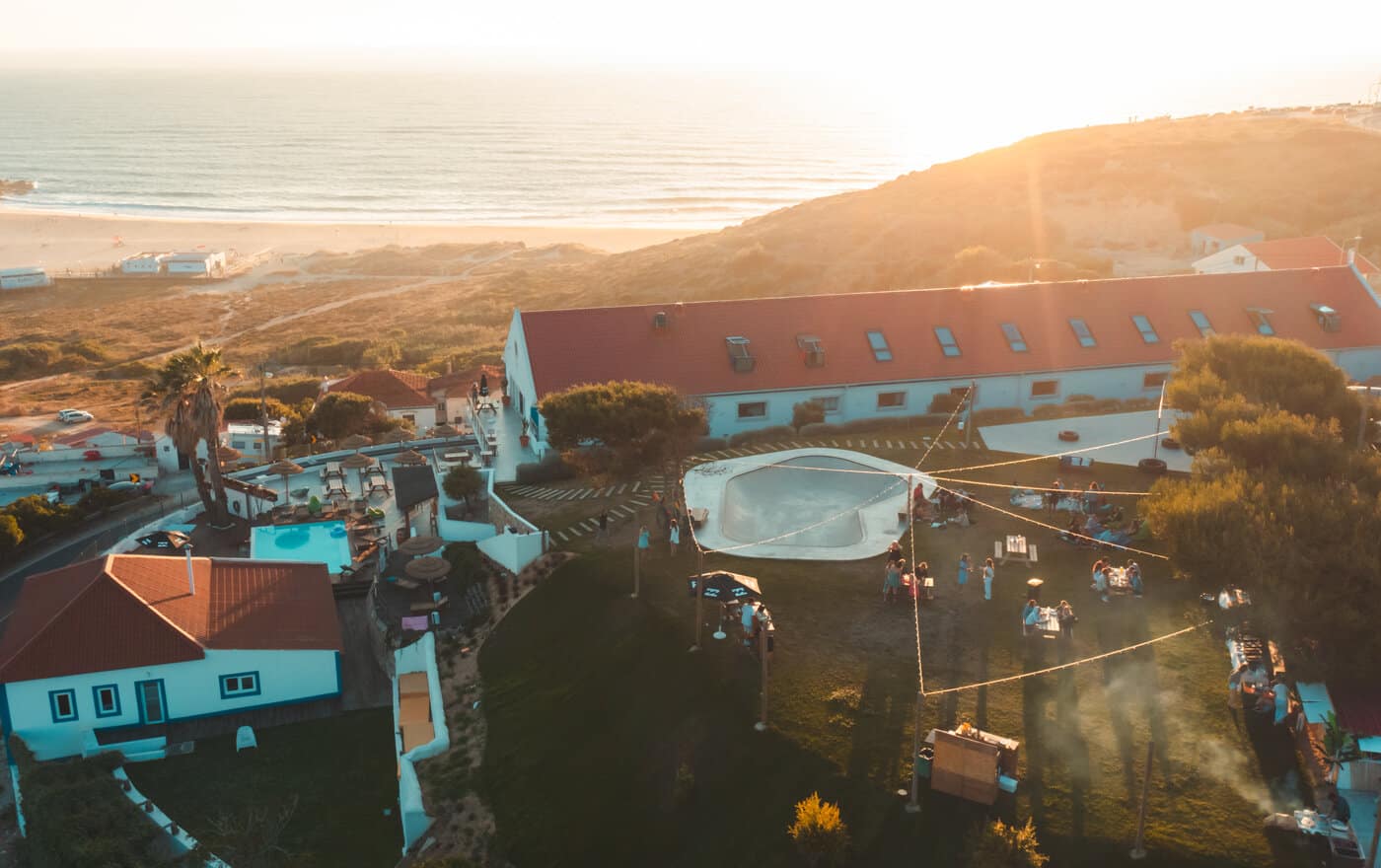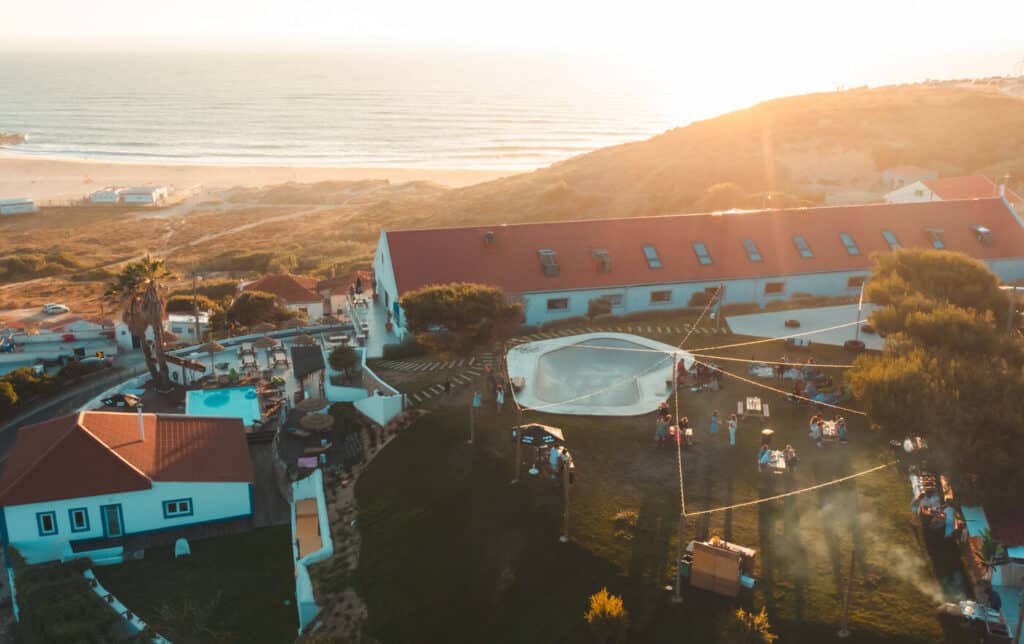 What you get
10% discount on 1, 2 or 3 weeks Work & Surf Package
Stay at Lapoint Ericeira and live minutes from the beach, with excellent waves and beautiful nature at your doorstep. The camp was originally a winery, now transformed into a state-of-the-art surf school with a modern feel and top-notch facilities. Built on surf dreams and designed for good times, our camp is the social heartbeat of the area.
In the dedicated Co-Working area, we have desks with plenty of space, meeting rooms, sofas and booths where you can make private calls. With a top-notch office space indoors and a beautiful garden outdoors creativity will for sure flow freely.
With a beautiful view of the Atlantic, on-site bar & restaurant, training facilities, yoga shala, skate bowl and most importantly, waves immediately across the road. Its all very convenient so you don't waist valuable time.
As an Exclusive member of Digital Nomad World you will have 10% discount on the Work & Surf package in the period 20 February – 28 May 2023.
Ericeira, Portugal