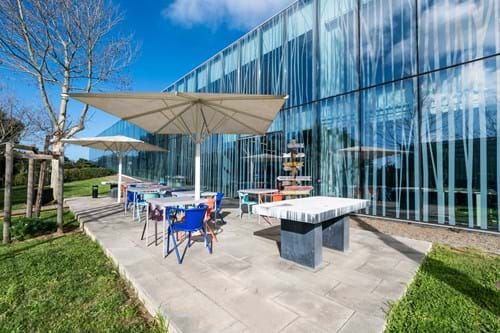 What you get
10% Discount on FLEX and FIX Membership
How to collect
Discount Code or Membership Card
Provide the discount code in the message upon registration
LACS is a creative cluster, a space where work, culture and leisure work in perfect harmony. We offer flexible work spaces, in the form of private studios, coworking and ateliers, with a complete service, a community environment and networking possibilities.
We are an ecosystem that brings together independent professionals, startups, small and medium-sized companies, as well as large companies.
We stand out for positioning ourselves within the creative industries and for promoting detailed curation in the choice of our members in the hope of providing synergies between all and thus creating a diverse range of offerings in all of our communities.
Cascais, Portugal