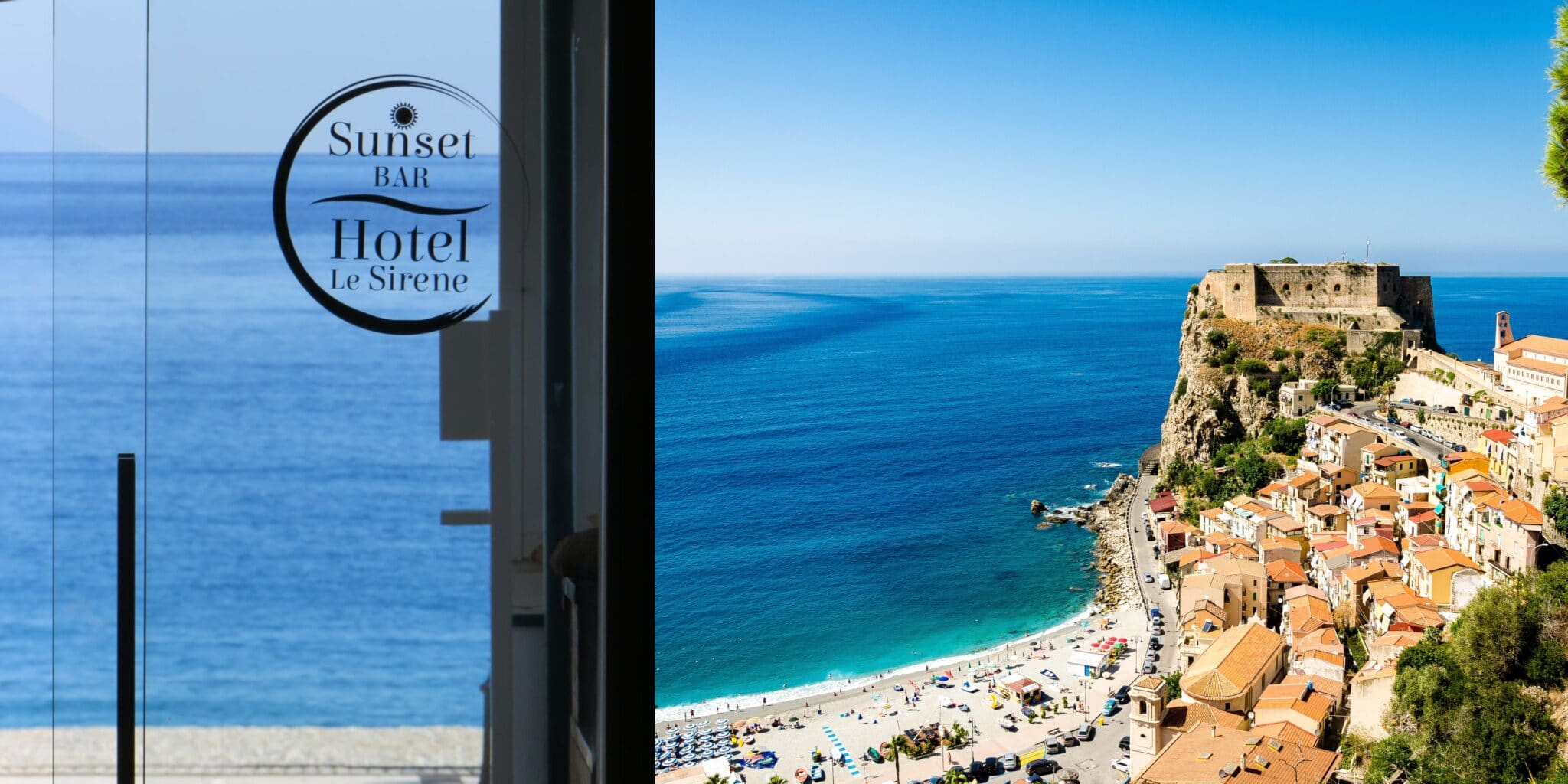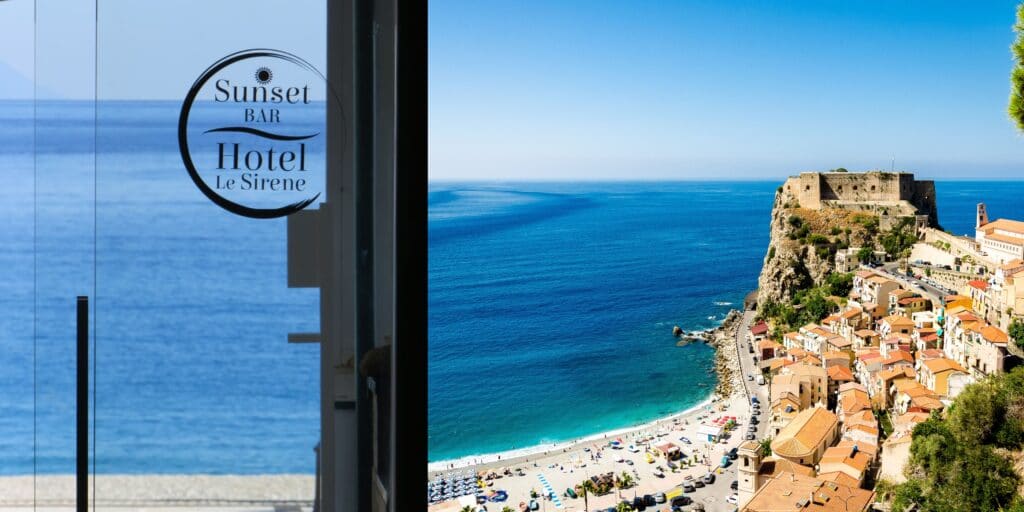 1 week: 10% discount
2 weeks: 15% discount
1 month: 20% discount
If you are looking for a place to stay in front of the sea to work online, you have found it. Stay in our hotel, and take a swim before you start the day, eat the best dishes while on a break and enjoy the sunsets after work. Don't worry about coming here alone, you will never be alone, our staff will make you feel at home and there are always people around for aperativo and joint dinners.
We offer you a fully equipped room, free WIFI and daily cleaning. Breakfast and dinner are included!
Come by car, train, airplane or even by boat. There is a highway exit in the village, enough parking space, the train station is just around the corner, we pick you up from the airport and there is a port to stall your boat.
The town: Scilla is a charming village decorated by flowery balconies, tight alleys, arches and stone houses. Restaurants can be found everywhere. The streets are animated with artisan shops, little restaurants, and characteristic bars. On the promontory, you'll find the Ruffo Castle, from which you can enjoy a wonderful view of the Aeolian Islands and the Sicilian coast. Just a short distance from the historic center you find Chianalea, known as the small Venice of the south, an ancient maritime neighborhood with the typical narrow streets and little houses on the sea. On this side you will also find the port.
What to do? There is enough to experience around the town. Go hiking in the mountains or centuries-old woods. Dive into the clear blue ocean and see all the biodiversity. Take trips by boat to the Aeolian Islands and volcanos or cross the street of Messina and arrive only after twenty minutes in Sicily. Or in winter go skying/snowboarding with a view on the sea and Sicily, in the mountains only 20 minutes away.
We have a minimum stay of 3 days. Included into the price: breakfast, dinner, free WIFI and daily room cleaning.
Price for 3 nights: 150,- euro (September – May) 240,- euro (June and July).
1 week: (10% discount) 270,- euro (September – may) 360,- euro (June and July).
2 weeks: (15% discount) 552,50 euro (September – May) 884,- euro (June and July).
1 month: (20% discount): 1200,- euro (September – May) 1920,- euro (June and July).
Use the discount code below when sending a booking email or in the "notes" section in the payment on the site.
visible to our exclusive members only: