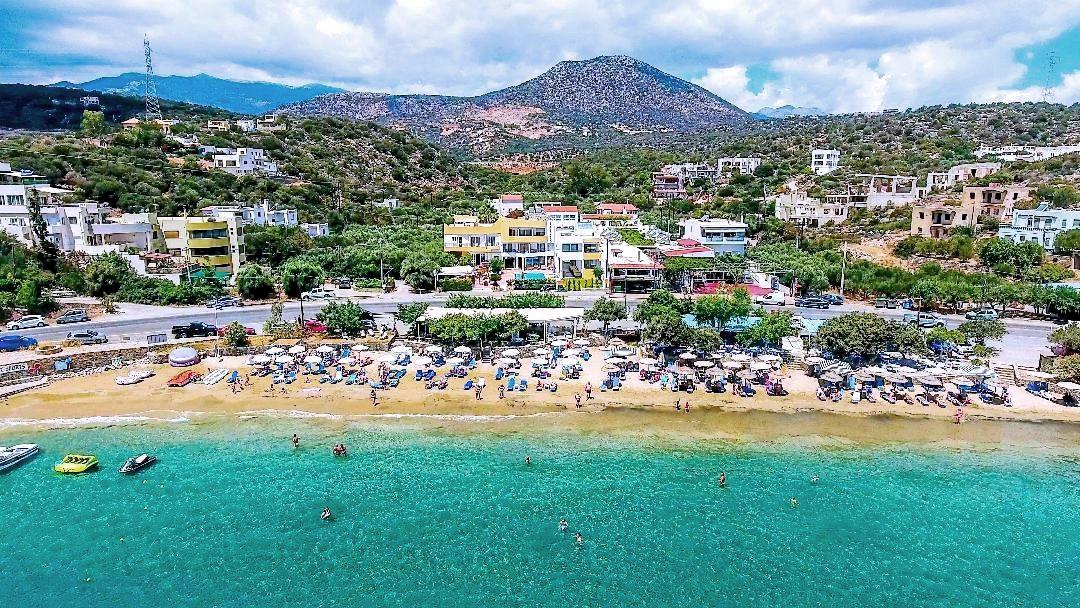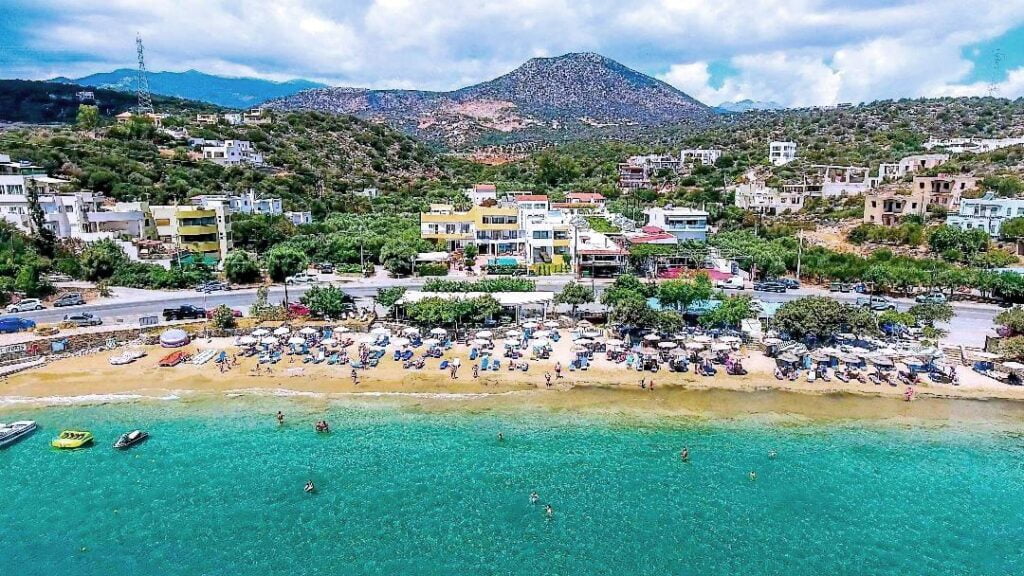 10% Discount
Faedra Beach on Crete Island, has fast internet, a good quality of life score is not regarded as costly at €600 per month from November until April.
However, the island has a 'Work from Paradise' initiative and focused on extending the 5G network to encompass the whole Hotel resort separated in six different complexes, including accommodation geared to Digital Nomads.
Our area has great variety. You can choose lying on one of the stunning organized beaches of the wind protected gulf, where you can easily find Wi-Fi or 4G connection, or stay in a mountainous village and forget being on an island.
Cost of food on average per week
We do provide delivery options for food orders, but we are 2 min drive to supermarkets and restaurants, and we have an equipped kitchenette for our residents to cook in each room.
We organise dinners together every now and then, and we also organise cooking classes with locals that can be organized if our residents wish to do so.
"On average, our guests spend 200 euros per week on groceries and outdoor activities."
Cost of rent on average per week
At the moment, we have a monthly offer between 600 and 1000 euros for a whole month for a private double ensuite with balcony (option to have a duplex room). Everyone has access to the beach in front of the establishment, living area, co-working space, terrace, pool, and free parking).
Cost of entertainment on average per week
There are numerous events every week that are set, and we are open to organise more things, depending on the residents wishes and time.
The social event can be playing music with locals ,learning to cook Greek food, doing dance classes, outdoor exercise, hiking , or having barbecue on the terrace. The business event can be a skill-sharing event, a workshop on a specific topic (such as social media marketing, productivity tools, etc.) led by our community manager or one of our residents who wish to share his or her knowledge. The events are part of the stay,"
Unique tours and history close by
There is lots to do around Lassithi! Agios Nikolaos is a beautiful old town and so lovely to discover. For nature lovers there are the gorgeous beaches, hiking opportunities, or horseback riding. There is also walking the Kritsa or Richti gorges, visit the famous cave were Zeus was born, diving, boat tours, and enjoying the food and wine. There are many restaurants and bars to try out.
Faedra Beach establishment is a 30-minute walk from the city and the old town, as well as the marina and the beautiful lake of Agios Nikolaos. There is also the option to take a day trip to Spinalonga to have a swim, or visit the monasteries and the archeological site of Lassithi. You can also visit wineries and fishing villages on the coast.
Co-working space
Faedra Beach is separated in six different complexes and co-working space available for to its residents with ergonomic chairs, printers, scanners, white boards, stationery items, high-speed internet and a room that can be booked for calls.
Internet speed
There is 100 Mbps internet connection installed with different antennas on each floor.
Any other perks?
We also offer extra services such as transfer from the airport, cooking classes with locals, and personalized tours– it really depends on what the residents want to do. Our Tours can range for 20 euros per person to 150 euros per person.
We can organise a hike or even book a diving trip with a local diving school for our residents!
It doesn't matter where you go in Crete. There is something to see in each nook and cranny of the island and there are so many top things to do in Crete.
Use the discount code below when making a reservation, visible to our exclusive members only: