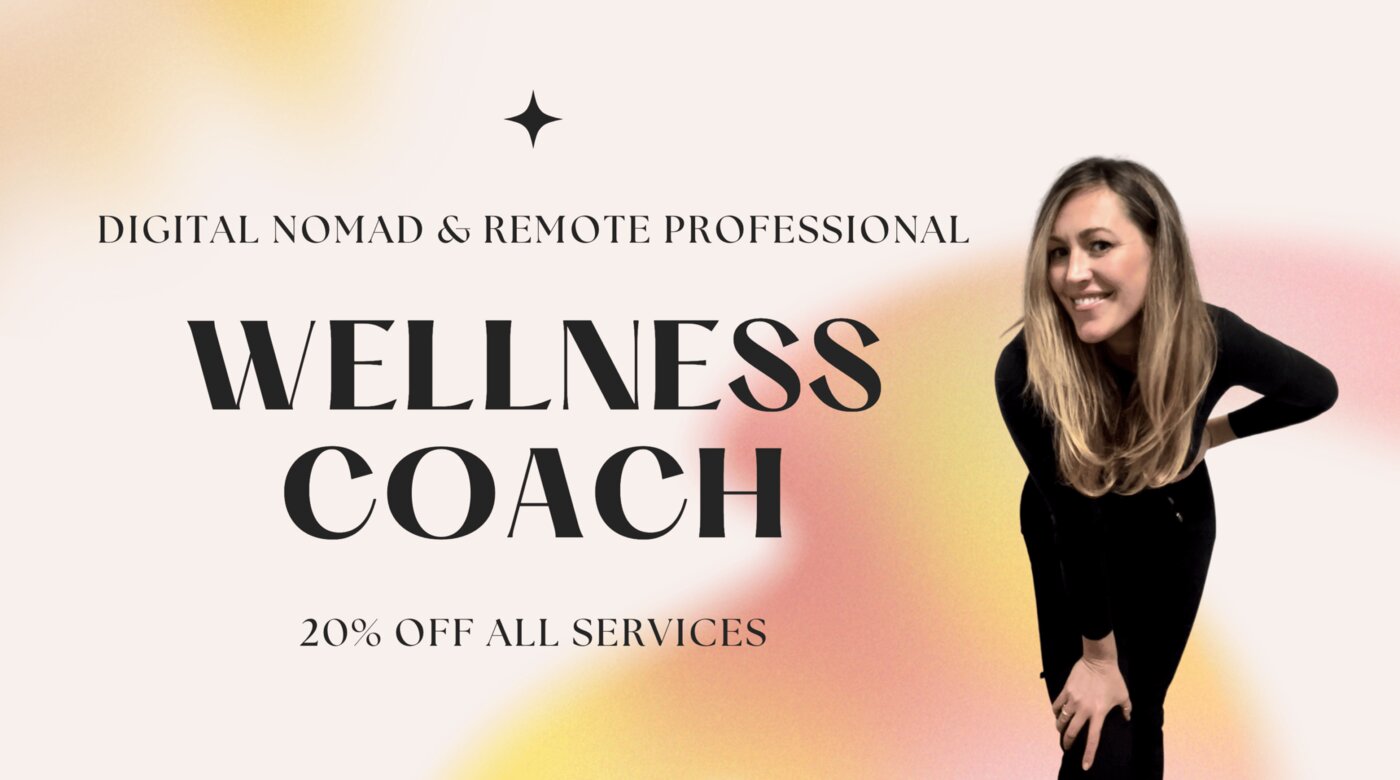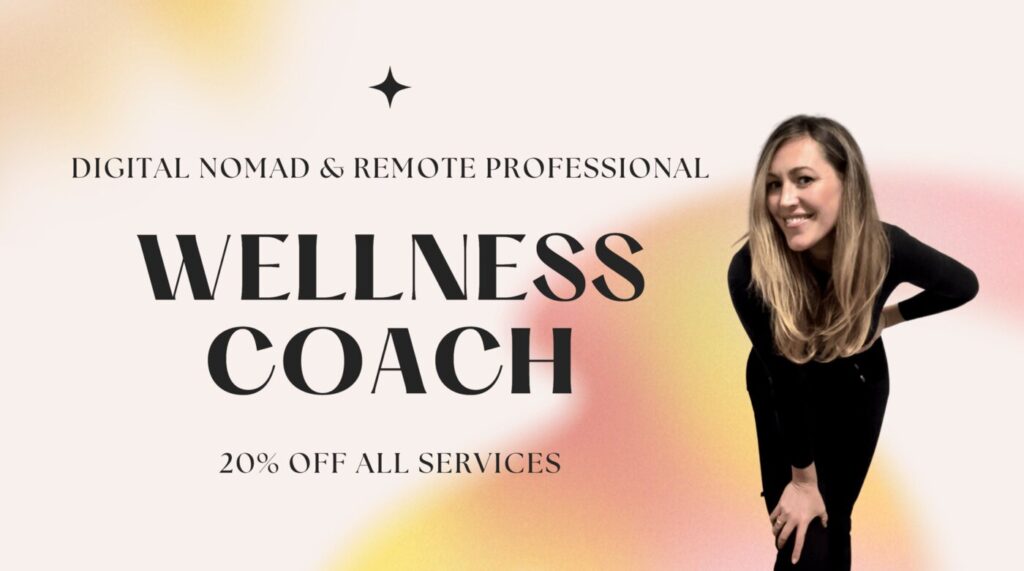 Health & Wellness Coaching For Digital Nomads
Gain a lifetime of vitality and optimal health as you travel the world!
As a CEO of a workday wellness service and digital nomad, I understand that it can be challenging to maintain mental and physical health practices when your life and homebase is run through your laptop. That's why I've created wellness coaching programs, designed to support remote professionals and digital nomads. My intention is to empower lasting behavioral change to help you:
Ease stress and anxiety
Enhance mind-body awareness
Improve sleep and mental clarity
Boost energy, blood flow, and mobility
Mitigate joint pain and screen-based injuries
Find balance in relationships, passion, and work
My strategy focuses on integrative coaching, meaning that we'll create and implement a step-by-step plan that best supports you and your lifestyle. Including:
Work life balance
Exploration with cultural integration
Accountability, support, and dependability
Local experiences and customized plans based on you
Together we will explore challenges specific to you, your body, and your mind and identify the tools you need for a lifetime of vitality and optimal health. Our work will pull from my trainings in:
Yoga
Pilates
Meditation
Mindfulness/li>
Integrative Nutrition
Breathing Techniques
Expand your mindset, enhance your energy, and experience yourself at your highest potential as you travel the world!
Online