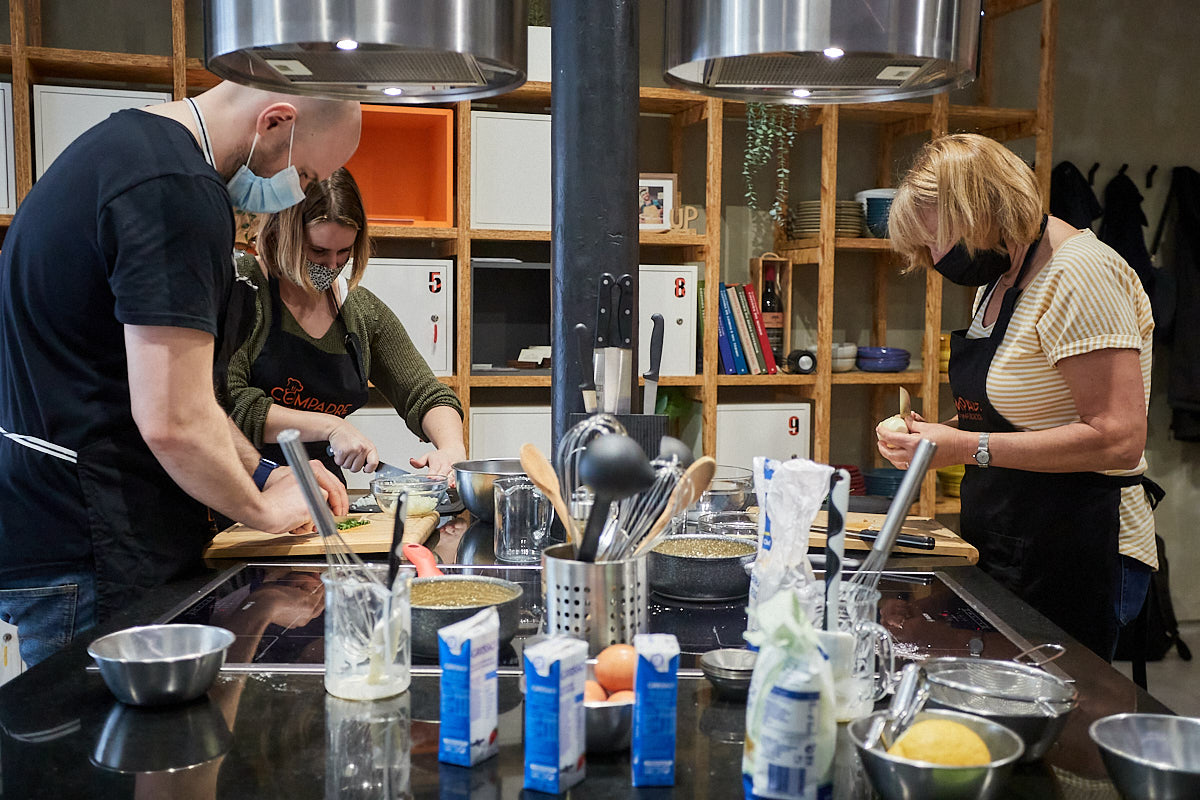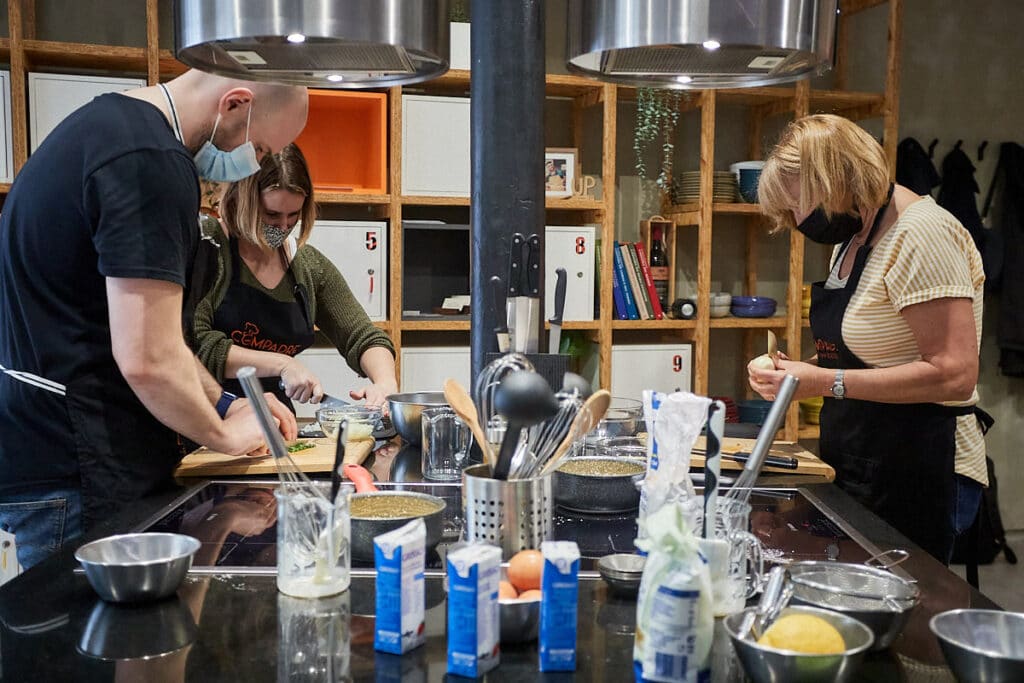 Compadre Cooking School Traditional Portuguese Cuisine Gastronomy Lessons
Cooking school in Lisbon
Why should you do a cooking class on your next trip to Lisbon?
Traditional Portuguese food
Discover and learn how to prepare some of the best authentic Portuguese recipes
Hands-on cooking classes and experiences
All of our cooking classes are hands-on experiences
Experience local culture
Get to know Portugal through our gastronomy
State of the art cooking school
We´re ready to host you. Work on your own kitchen station (not a show cooking or shared kitchen)
Curious about our cooking classes? Check our Cooking school instagram
Online team building
Classes and Tours
See how it was
Recipes
Foodie News
Join us at Compadre Cooking School for the most authentic hands on cooking classes and lessons in Lisbon. Experience traditional Portuguese food and gastronomy at our kitchen! Cooking is like life, meant for sharing!
Doesn't matter if you´re travelling alone, with your better half, friends or family, at our kitchen everyone will have a chance to discover the tastiest aspect of Portuguese culture, our gastronomy!
Compadres will be here to welcome you!
Lisbon, Portugal