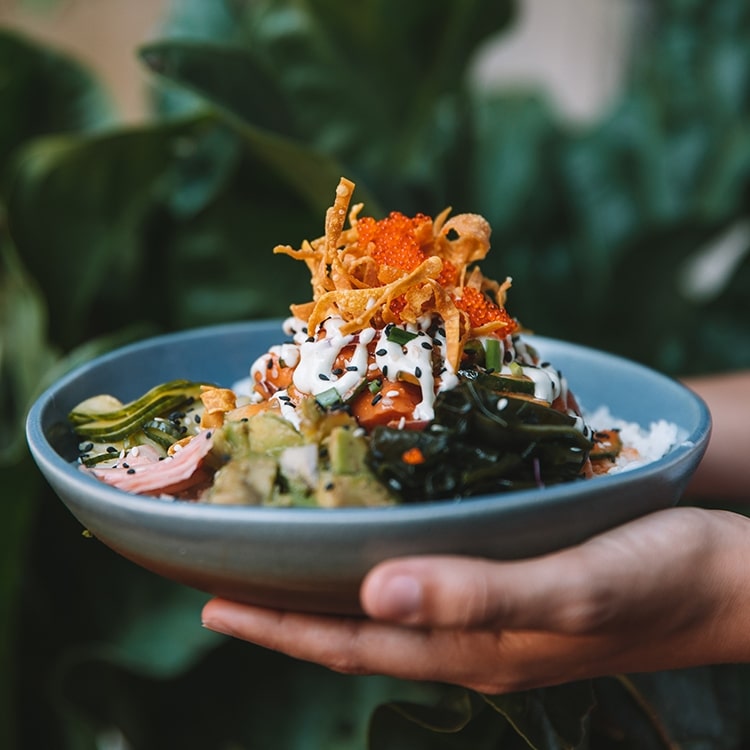 Bowl'd stemmed from the idea to give people here in Sri Lanka a healthier option for fast food. We are a quick service restaurant that aims to help you create delicious, healthy meals that use fresh produce and seasonal ingredients.
We primarily focus on Poké Bowls, which originates from Hawaii, traditionally consists of raw fish that has been marinated in umami-packed sauces, paired with vegetables and topped over rice.
At Bowl'd we offer something unique, we strive to push the boundaries of what healthy food is – substituting things like refined sugar with the ever popular Sri Lankan natural honey Kithul and using lots of fresh local veggies in our bowls is something we do to try and banish the common misconception that food that is good for you is bland and boring.
Sustainability is a large part of our brand values at Bowl'd – eco friendly alternatives such as reusable bamboo straws, coconut shell bowls and Kithul plates are a fixture at our restaurant and we're always looking for new ways to reduce our environmental impact.
Colombo, Sri Lanka