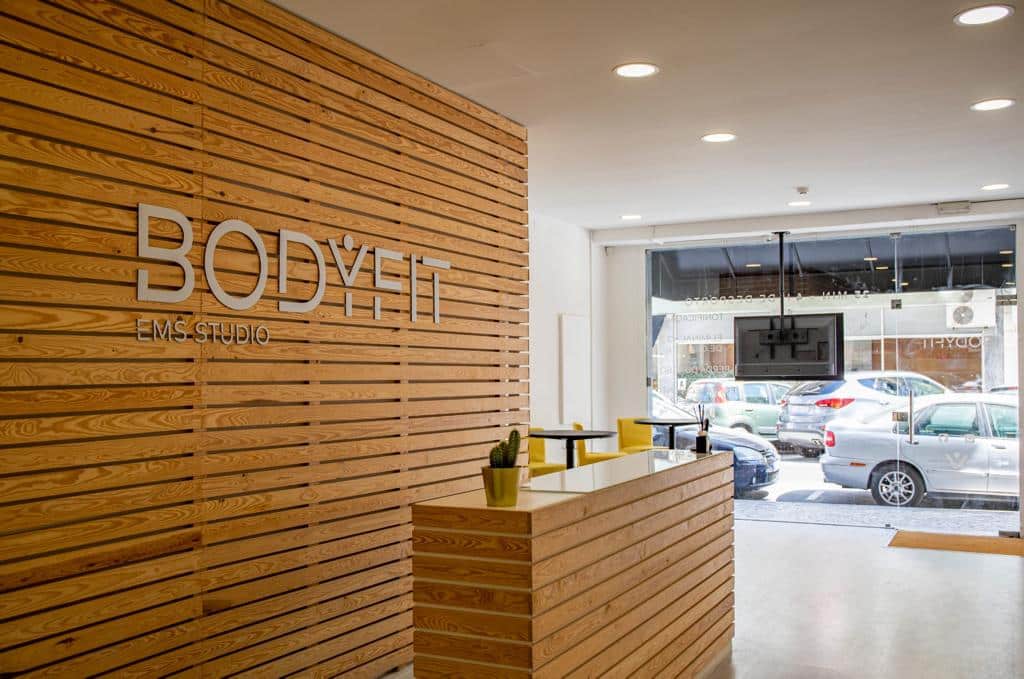 1 sessão por semana de 25 minutos de EMS representa o equivalente a 4 horas de contracção muscular, ao actuar em 8 zonas musculares simultaneamente acompanhadas por uma contracção voluntária. O BODYFIT EMS STUDIO oferece-lhe um treino global, rápido e eficiente.
1 session per week of 25 minutes of EMS represents the equivalent of 4 hours of muscular contraction by acting on 8 muscular zones simultaneously accompanied by a voluntary contraction. BODYFIT EMS STUDIO offers you a global, fast and efficient workout.
BODYFIT EMS STUDIO oferece a 1ª sessão experiemntal !
BODYFIT EMS STUDIO offers you the first free trial session !
BODYFIT EMS STUDIO
Endereço: Rua Tómas da Anunciação 97A.
+351 213 850 939
+351 964 684 718
O nosso Website: www.bodyfit.pt
Lisbon, Portugal