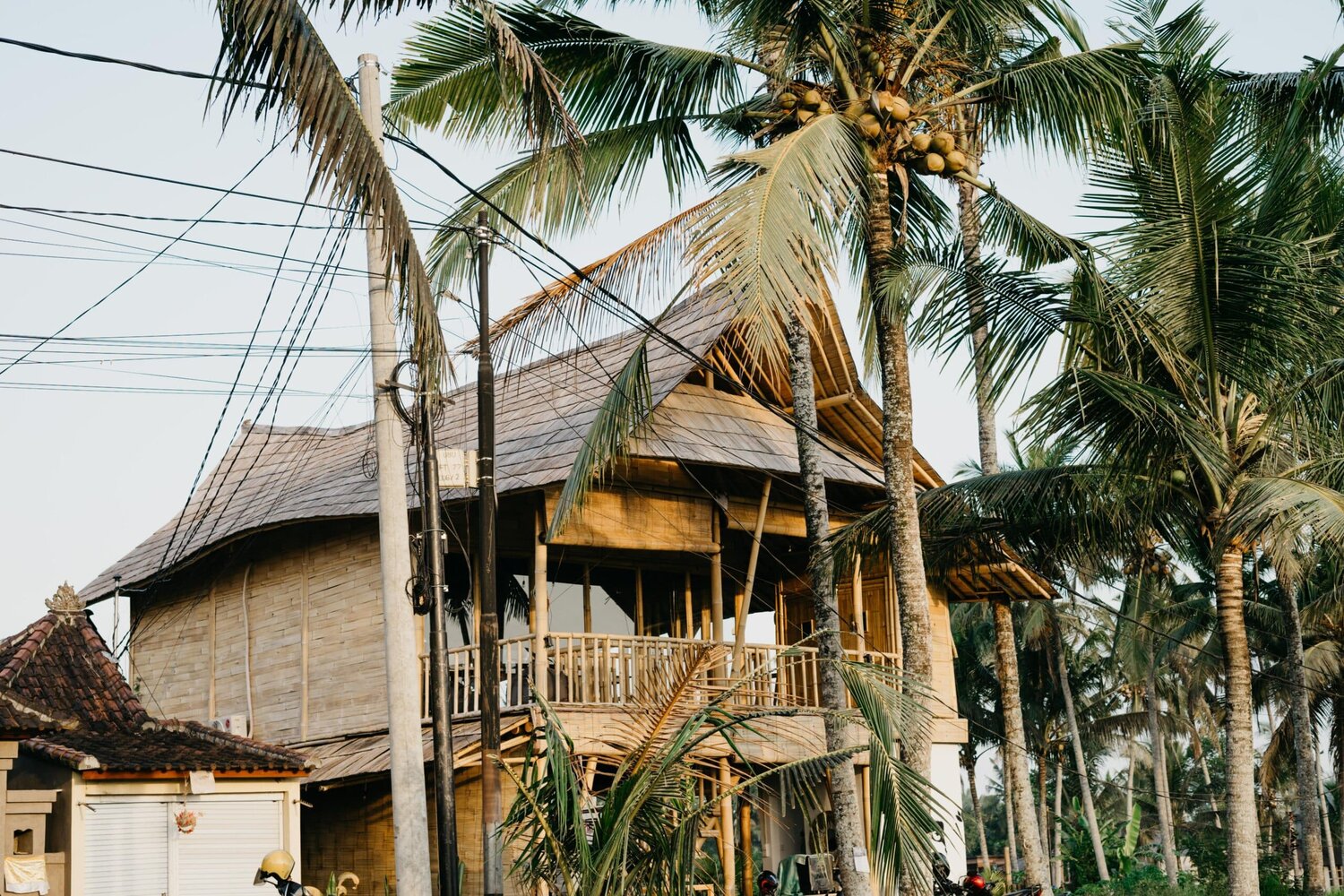 Beluna House of Creatives
Welcome to Beluna House of Creatives, your creative home in nature. Our house offers a coworking space, cafe, podcast studio and private office.
At Beluna House of Creatives, we have chosen to invest in a positive, healthy and vibrant work environment. We maximise well-being by bringing the outside world in — our bamboo house is flooded with natural light and is beautifully designed for you to get into full creative flow. Whenever you need to get away from your digital devices, you can simply step outside and be immersed in the beautiful nature of Bali.
Our house doesn't feel like office space at all, and that's just how we wanted it. Calm, beautiful and supportive of creativity and productivity. Upstairs, you will find a cooling AC room with floor-to-ceiling windows, viewing the scenic surrounds of rice fields, coconut trees and Mount Agung. Our downstairs space is open, allowing you to work in cosy corners with delicious coffee, natural light on your face & a good breath of fresh air.
We have a supportive family feel and we love seeing our house filled with talented professionals that come together to create, collaborate & innovate.⁠ Walk yourself into Beluna and get dazed by our fun, vibrant & exciting ambience yourself. We look forward to welcoming you soon.
Ubud, Bali, Indonesia