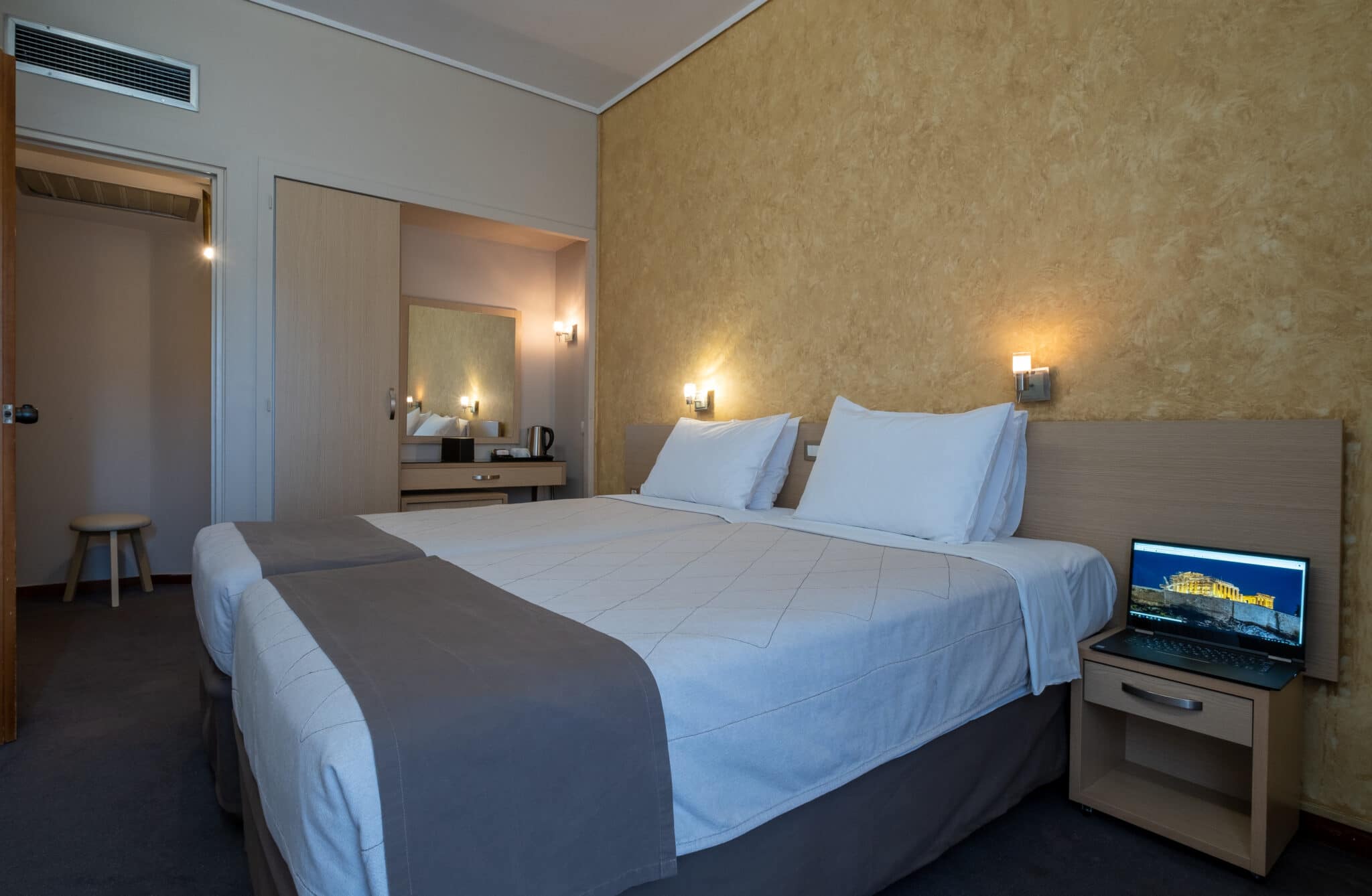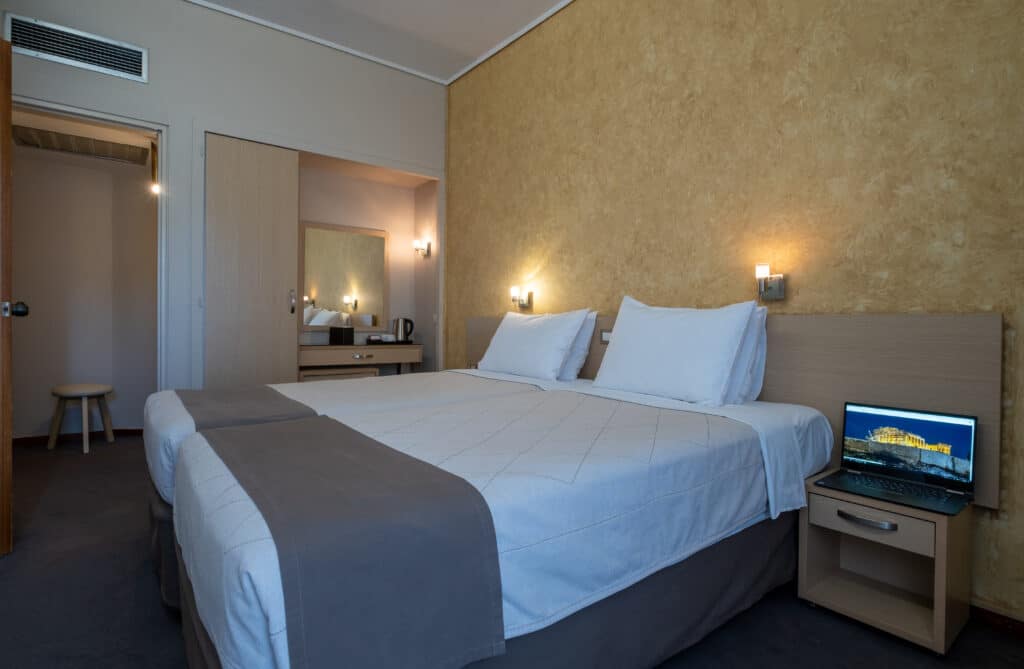 In 1981 we took the leap.
Acropolis View, in the heart of Athens, near the most important archaeological monuments of Greece, right in the middle of life, commerce, fun, flavor and tradition, offered quality services to the countless visitors from every corner of the world, every day of the year.
Today, Acropolis View, 'newer' than ever, fully renovated, continues to offer hospitality and services that aim to satisfy the guest.
In Acropolis View you feel you have found the ideal spot to spring from and get to know Athens. A hospitable embrace, the creation of professionals who design and offer their services with know-how and enthusiasm.
Athens, Greece