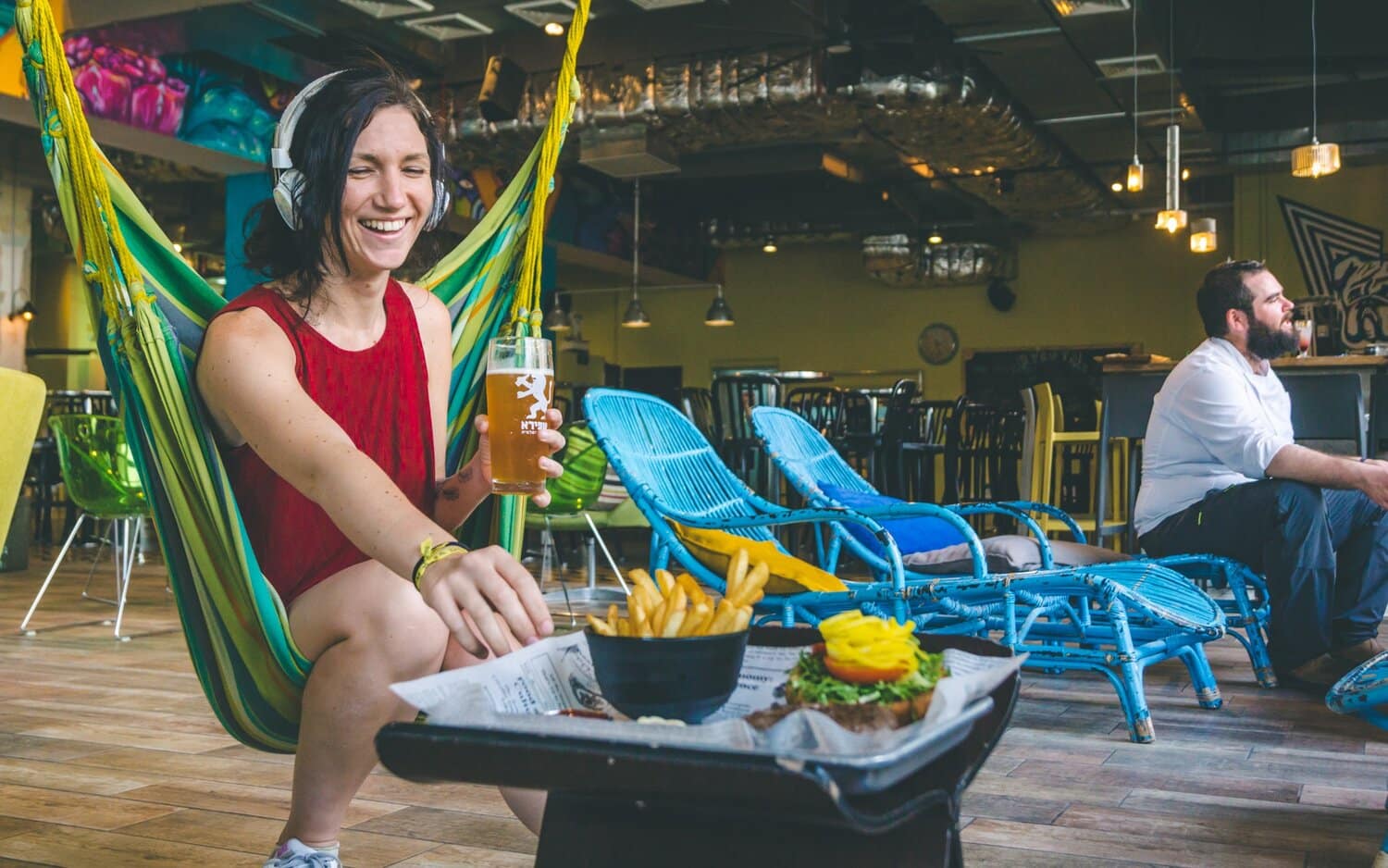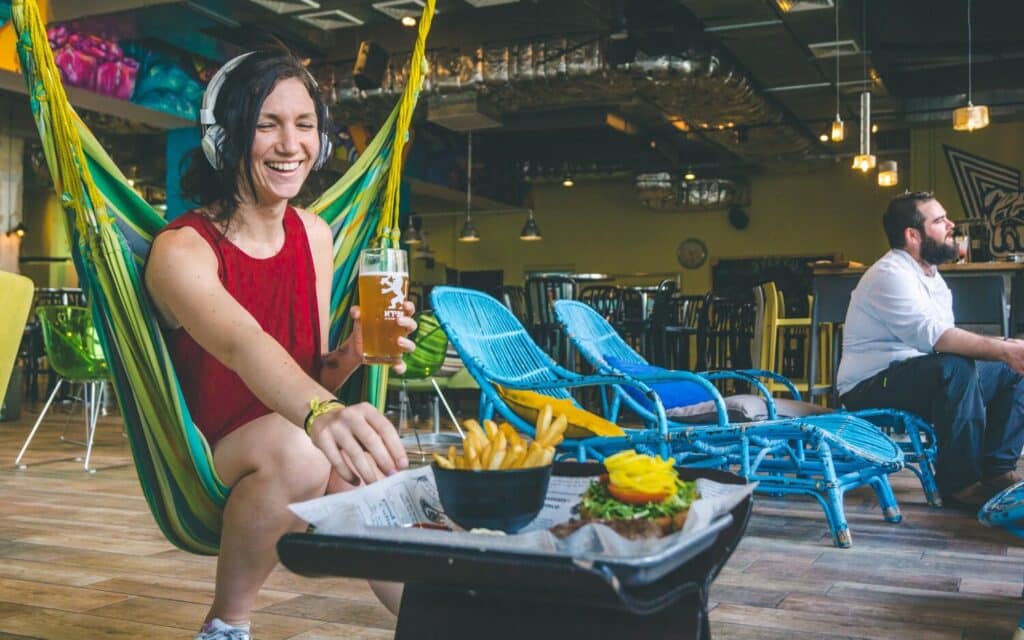 Abraham offers travelers and digital nomads a complete experience here in Israel, with comfortable accommodations, lightning fast WiFi, tasty menus, and fully-stocked bars where you can meet friends from all over the world. Perfectly suited for digital nomads with ample workspaces and outlets, Abraham has four locations across the country: Jerusalem, Tel Aviv, Eilat and Nazareth. When you stay with Abraham, you can explore the wonders of one of the holiest cities in the world in Jerusalem, enjoy the thriving nightlife and beautiful beaches of Tel Aviv, learn about the ancient significance of stunning Nazareth, and go diving with dolphins and hiking in canyons in Eilat.
Abraham draws its inspiration from the biblical Abraham, the father of monotheism, who we also like to call "the first backpacker in the Middle East." Just as Abraham offered food, drink and rest to weary travelers, Abraham Hostels offers unparalleled hospitality to all of our guests. You'll instantly feel right at home in the comfortable, clean, and spacious accommodations fit for every traveler, from dorm beds to private rooms. Watch the sunset from rooftops, beaches, and lounges with windows overlooking the different cities, and enjoy delicious daily breakfasts made with local ingredients. Depending on where you stay with us, you might enjoy a cocktail by the pool, traditional Middle Eastern coffee in a quaint courtyard, or rooftop yoga.
When you stay with Abraham, you'll find out why we're consistently rated among the top hostels in the country. From "paint and pint" nights to cooking classes, you'll quickly see that there's no shortage of things to do, and you're bound to leave with tons of new friends.
Israel