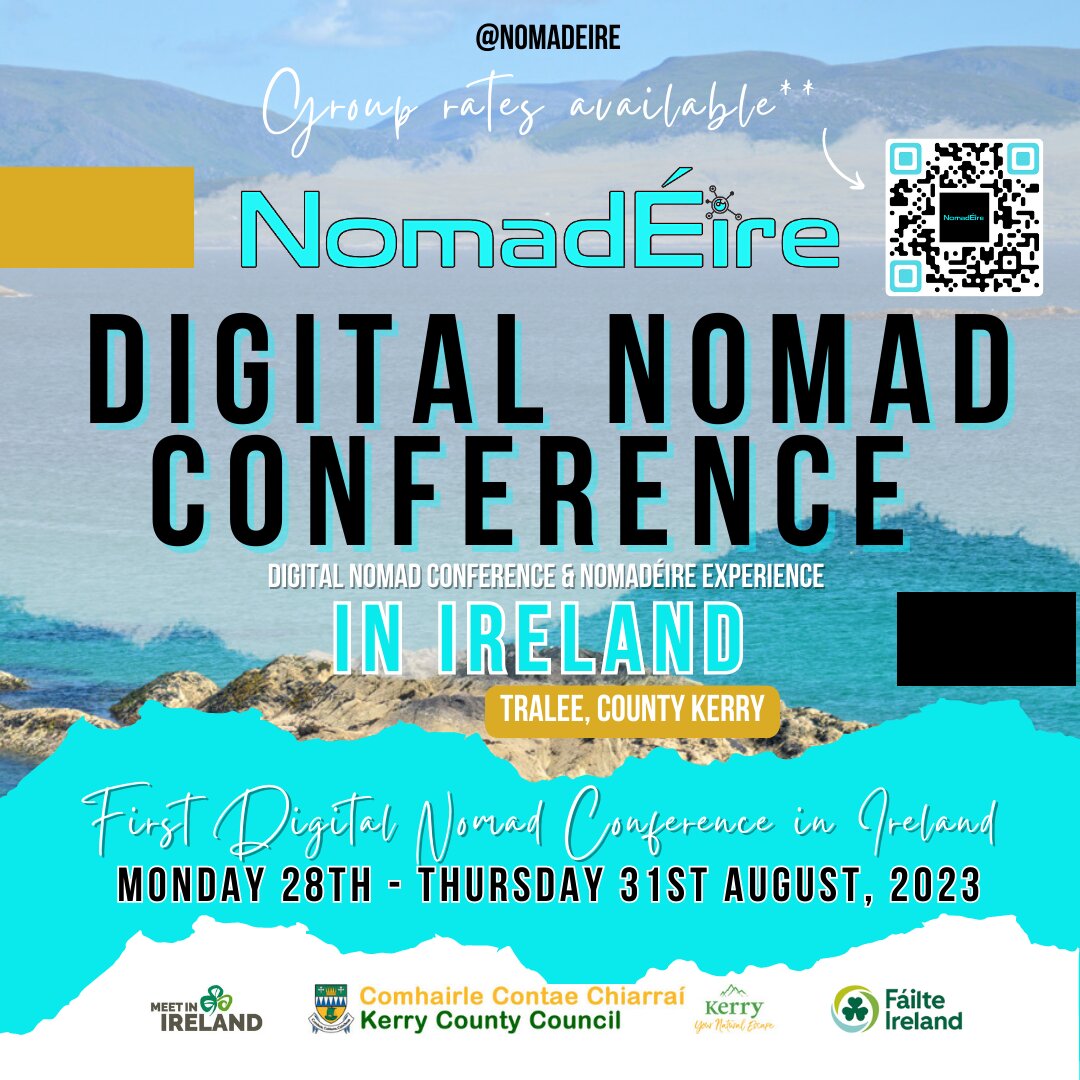 NomadÉire Digital Nomad Conference
When
Start: Mon, Aug 28, 2023 12:00 am
End: Thu, Aug 31, 2023 12:00 am
What
Digital Nomad Conference & NomadÉire Experience
Inviting all digital nomads to Ireland this summer.
Who it's for?
Experienced digital nomads
Aspiring digital nomads
Remote workers starting their nomadic journey
Location independent freelancers & entrepreneurs
Remote worker wanna-bes
Remote work advocates & experts
Content creators & influencers
Irish-based business owners
The tech savvy & digital marketers
Lovers of Ireland & all things Irish
Adventure seekers & wanderers
What's it all about?
Starting / improving your nomadic journey & connections
Mindset over matter, things that matter
DN challenges & opportunities
Accommodation, transport, insurance, legal essentials for DNs
From an office job to a location independent lifestyle
Irish culture & rural development projects
Sustainable travel & eco-projects
Setting up a business & taxation basics
Contribution & community when nomading...and love
Learning by doing, doing to learn
Remembering to live & have FUN
Schedule
Morning:
International Speakers and
Expert-Led Workshops
Afternoon:
Outdoors Activities and
NomadÉire Experience
Evening:
Evening Entertainment
On-site or Locally
For more information please visit NomadÉire
20% discount for DNworld members!
Discount code: DNWorld
Which