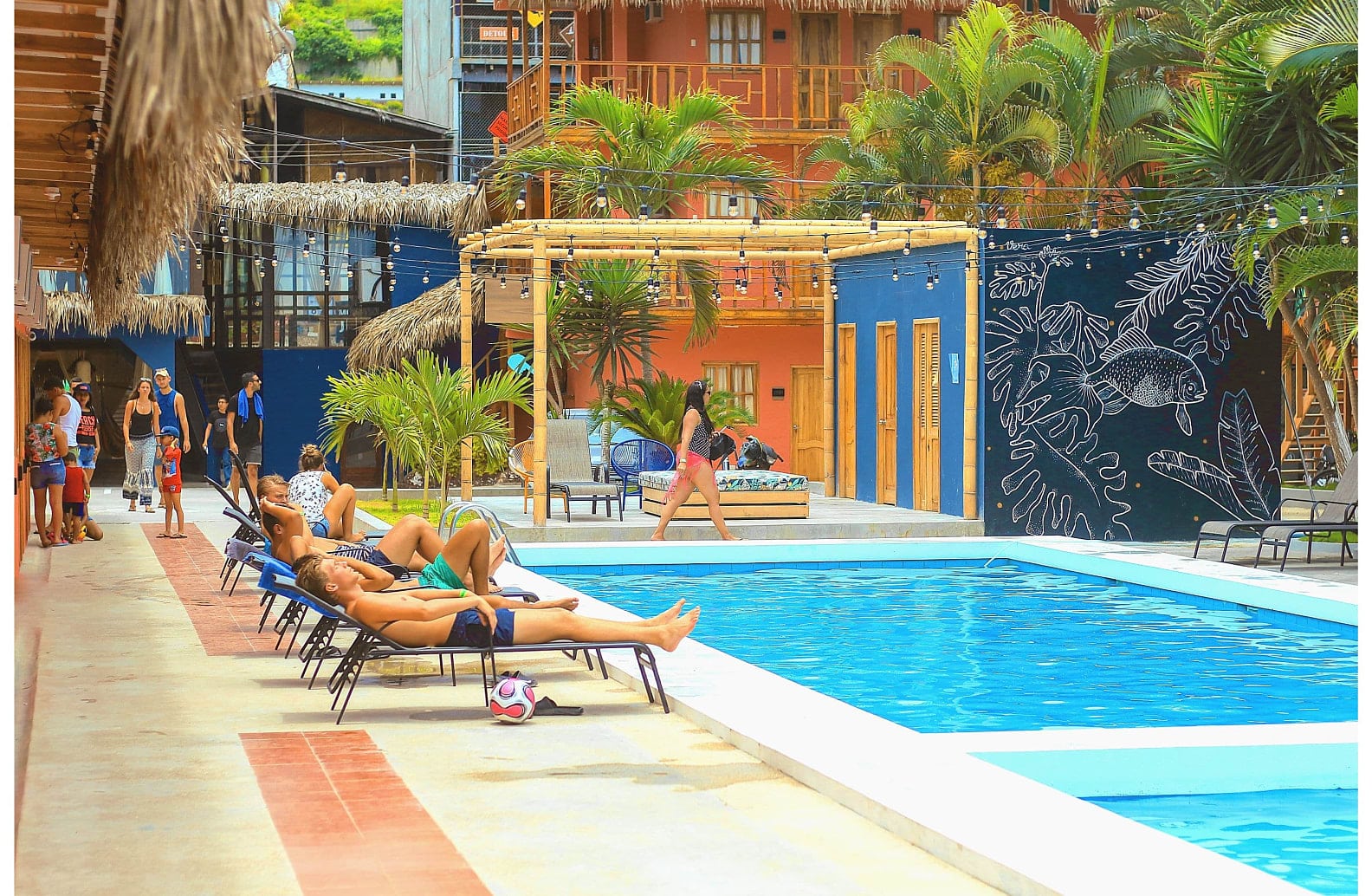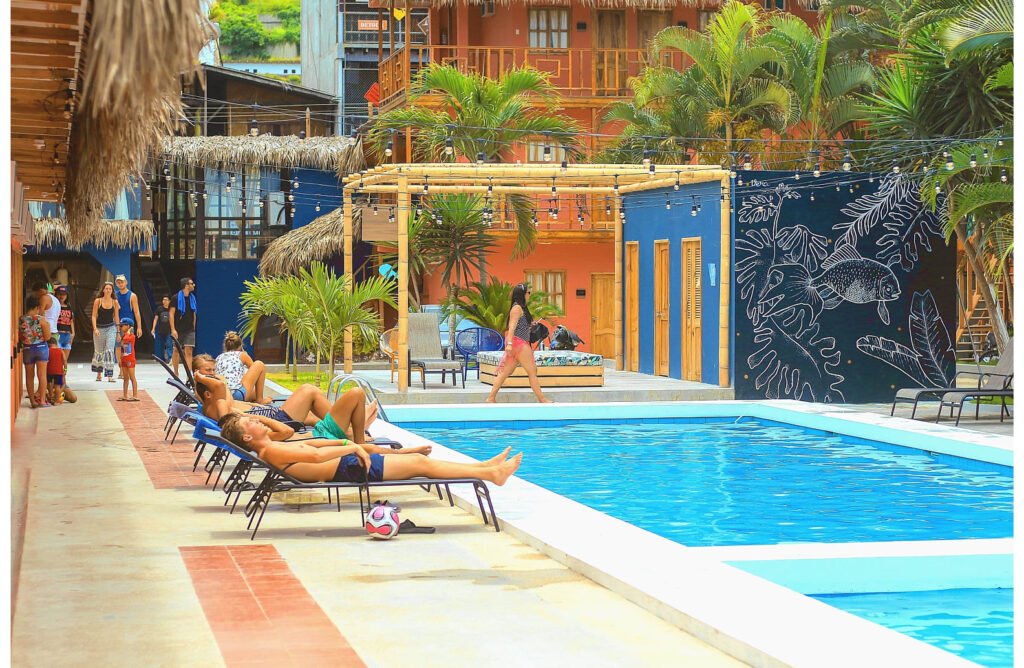 20% Discount on All Stays
Teeming with crowds of party-goers, bedouin-dressed backpackers, and full time surfers, Montañita's nightlife and ceaseless surf is a winning combo. Selina is at the heart of this charismatic Ecuadorian town, sandwiched between electronic music venue 'Lost Beach', rows of thatch-roofed restaurants, late-night crepe stands, and colourful smoothie bars.
After morning yoga on the deck, refuel with a veggie-packed breakfast before heading to the beach with your surfboard. Plus, we offer activities like hiking, whale watching, and trips to natural attractions all just a 30 minute walk away. Explore La Punta, a rocky bluff with a stunning ocean view or Olón village, a local community shadowed by the cloud forest of the Chongón-Colonche mountains. Want to get productive? We're home to the only cowork in town! Book a private desk or a meeting room and stay up to speed with your tasks while travelling.
Use the discount code below, visible to our exclusive members only: