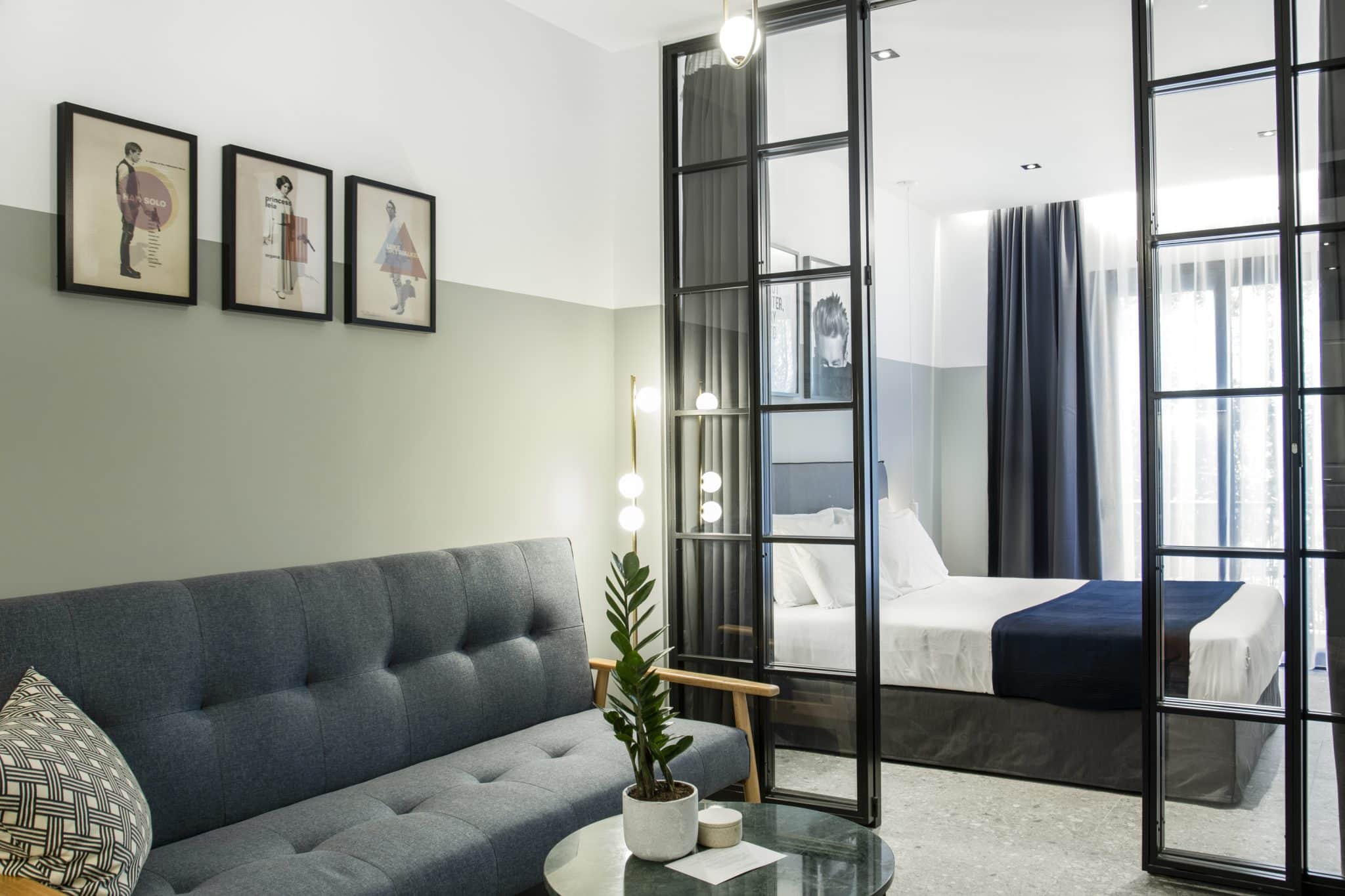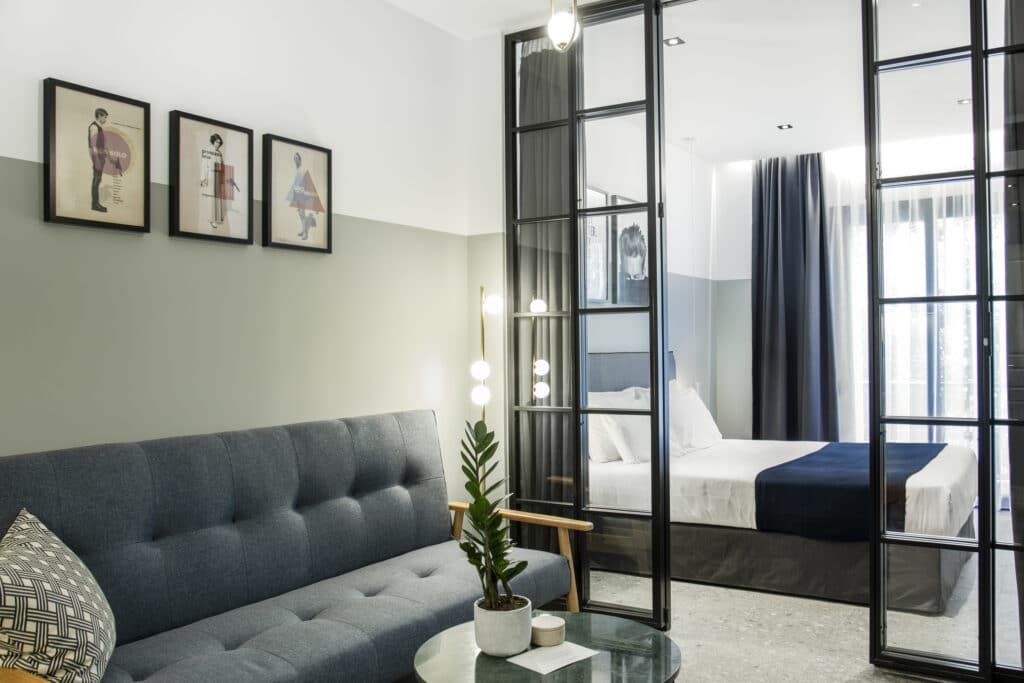 10% Discount
Located in a quiet pedestrian way at the outskirt of the lively Exarchia neighborhood of central Athens, PÁME Paradiso offers modernly decorated rooms with balconies and free WiFi access.
Within walking distance from the metro station and the National Archaeological Museum, PÁME Paradiso air-conditioned rooms feature Netflix ready Smart TV, private modern bathroom with walk-in shower, toiletries and hairdryer, Nespresso machine with capsules, mini fridge, kettle and safe.
Some rooms offer big spacious balconies with a rain shower bathtub and a lounge area, as well as Marshall speakers and record players with a selection of accompanied vinyls.
Experiences, Car hire, Airport pickup and/or drop-off, but most importantly a Fun Manager concierge service, are available and activated on demand!
Popular points of interest in a 1km radius include Monastiraki, Syntagma Pedion Areos Park, National Archaeological Museum, Lycabettus Hill as well as nightlife districts of Psirri, Kolonaki and Exarchia. The Acropolis is 20 minutes walk or easily reached by metro.
The main port of Piraeus and Athens International Airport are easily accessible by metro, 20 km away.
PÁME | ΠΑΜΕ | LET'S GO | VAMOS | ANDIAMO | ALLONS-Y
Use the discount codes below, visible to our exclusive members only: